EcomX is a Shopify Dropshipping 1-1 Mentorship program by Paul Lee. It has been created to offer an alternative training approach to helping beginners build a successful eCommerce store. What comes included and whether or not it is worth investing in will be the focus of this review today.
EcomX is marketed as a product to offer direct access and unlimited support to Paul Lee for 8 weeks. Within such a time you can ask all the questions you need when forming, building and starting your eCommerce store.
Let us know take a closer look at the man behind the mentorship, before taking a closer look at what's on offer.
Be sure to keep on reading, or jump to my final verdict, for my opinion on what I think you should do.
Who Is Paul Lee?
Paul Lee is an entrepreneur, dropshipper and content producer from the United States.
He is perhaps most notable for being featured on the Oberlo YouTube channel. He has a number of interviews on there, discussing product research and Facebook Ads.
For those of you whom do not know who Oberlo are; they are a dropshipping service that integrates directly into the Shopify platform. This service allows you to import products from suppliers directly into your store with a few clicks.
On his own channel, 'c/PaulLeeEcom/', he has acquired just over 11.3k subscribers. He currently has around 13 videos although it could very well be the case that he has since deleted or removed content. His first video was uploaded over 2 years ago.
Nevertheless, starting 7 months ago, he has released a mini series on the Coronavirus and how this has impacted the business model.
Paul is also active on Instagram (@impaullee), with an equal following of around 12k. He has published some stories here about Shopify and some of his students results.
Regarding Paul's achievements in the eCommerce space; the course sales page states that he has earned over 7 figures with the dropshipping business model. To do so, he has spent over $500,000 in Facebook advertising to help achieve such sales.
EcomX Mentorship Review
EcomX mentorship is an 8-week Shopify Dropshipping Mentorship program. The concept is that you will sign up and get all the support you will need as you start to build your own stores and encounter obstacles along the way.
To sign up to the course, you need to visit the website, and provide your contact information to 'find out more'. In doing so, you'll be provided with a "free case study".
Although this never arrived for me when I signed up.
Nevertheless, by submitting your email address you are added to Paul's email marketing list. From there, you will begin getting emails about signing up to the mentorship.
EcomX Mentorship
To sign up to the EcomX Mentorship, you first need to send a message to Paul via Facebook or as an Instagram DM (direct message).
This will show your interest and desire to join. From there, Paul will provide you with some further information about the mentorship and answer any questions in which you may have at this stage.
In order to contact Paul, you will need to find his relevant accounts. He includes the links to them in the emails that he will sound out.
If you do decide to proceed and send payment, you will be enrolling in an 8 week mentorship program. This means that you will be supported for the duration of that time.
The mentorship helps with and typically supports students with:
Product Research – where Paul can help verify your products and/or niche.
Competition Analysis – where you learn whether or not it is a good idea to enter a niche/if you can overcome your competition etc.
Facebook Ads Training – where Paul can advise you on how to set up campaigns/create ad copy/images etc.
General Store Advice – for store optimization etc.
How To Build Out A Team – to automate the business and get you the support you need.
Final Verdict
EcomX aims to offer a 'shortcut' when it comes to building a successful dropshipping business on the Shopify platform.
Personally, I have some doubts as to whether this is going to be the best approach to doing so.
Here is why.
For starters, I am not sure if the approach is ideal. Mentorship sounds great in theory, but is it actually that practical?
How many students are currently enrolled? How much access are you going to get to Paul and what will his availability be like? Can you get your questions answered quickly (and when you really need them). These are questions that you will need to ask Paul.
Further, what actually happens after the 8 weeks? Do you completely lose access? Can you extend the mentorship program or are you cut off entirely? Again, questions you will need to ask Paul.
Having to contact Paul, have that initial discussion, and wait to get started for me is not the right approach, in my opinion.
Getting all the information you need all in once place, that you can reference at any time (go back to and go over) and get started right away to me if more preferable.
Courses are not for Paul, but they are for me.
As such, if you are serious about building a long-term profitable eCommerce business, then I would recommend eCom Elites by Franklin Hatchett.
For a one off price of $197, you will get lifetime and immediate access to all the content you will need (that is also regularly updated). Plus, the access to the private community forum with over 8500 participating students offers you the place to go to get any questions you may have answered.
My review walks you through exactly what's included, so that is where I would head first if you wanted to know more.
Ultimately, the choice is yours. It comes down to preference and how you want to approach your business.
For me, education comes first. But if you do want to go the mentorship route, just be sure to ask Paul all those necessary questions up front.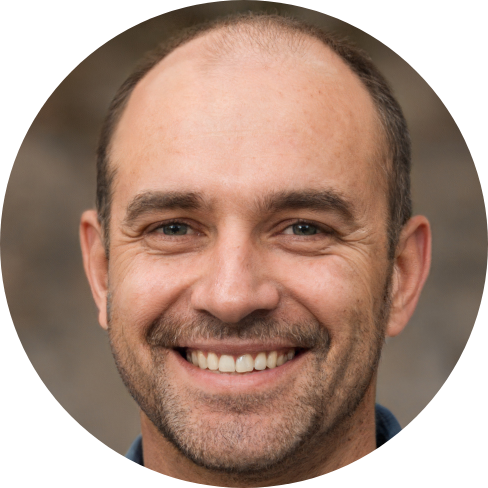 Hey, I'm Jeremy; a seasoned entrepreneur that has been earning his full time income online since 2005. My online business portfolio includes eCommerce stores and affiliate marketing niche sites. I also make money through Blockchain and Crypto. I created Unrivaled Review to share my knowledge, experience and recommendations for anyone looking to pursue such ventures.