If you have recently discovered the Ecom X University course by Moonis Ali, you're probably looking for a review of the content and if it is worth the ₹7,999 asking price. That's in Indian Rupees; currently $112 in USD.
EcomX University aims to teach you how to start a successful ecommerce store by using the strategies of Moonis Ali.
But is this course the ticket to success? Let's take a closer look at what's included to help you decide on whether this will be the best investment for you. If you're in a hurry; click here to jump straight to my verdict.
About Moonis Ali
Moonis Ali is an internet entrepreneur from India. He has built various online businesses from digital marketing agencies, ecommerce stores, digital publishing agencies and he is also the owner of a virtual reality video production company.
It is within eCommerce in which his digital publishing company (EcomX) focuses.
This is due to the fact that Moonis claims to have discovered the winning formula in eCommerce; generating over $100k in the process.
Moonis is perhaps most widely known through his YouTube Channel. It's still relatively small with just over 1k subscribers and 17 videos of content.
He is a rapper in his spare time judging by the video "Ecom Rap". It is in indian so for an English-speaking listener; we can only interpret the common ecommerce buzzwords like "facebook ads" and "upsells". Nonetheless it's pretty entertaining.
Moonis also has a Instagram Account (@moonisaliofficial) which has just over 3,000 followers. He is also active on Facebook.
Outside of Social Media it is quite challenging to find information on Moonis. Particularly evidence of the income he is keen to promote.
EcomX University Review
EcomX Univeristy is a 14 module course around building a Shopify store and running Facebook Ad campaigns to drive sales.
The Sales Page clearly states that investment on ads will be required. In fact, this is the primary advertising strategy discussed in the course.
The course payment will be processed through a service known as Instamojo (personally I have never heard of them).
Either way, paying thousands (in rupees) will give you access to the following modules:
Course Content
Module 1 – Getting Started with Shopify
Module 2 – Intro to Facebook ads
Module 3 – How to start a 6 Figure Campaign
Module 4 – Selecting the Right Ad Objective
Module 5 – Choosing the right budget for Product Testing
Module 6 – Best time to launch your ads
Module 7 – Best converting countries
Module 8 – How To Target The Right Audience that Converts
Module 9 – How to write ad copy
Module 10 – Launching a test campaign from scratch for POD
Module 11 – When to Kill/Scale an ad campaign
Module 12 – How to automate your Facebook advertising using Facebook rules
Module 13 – How to increase your ROI using Retargeting ads
Module 14 – How to scale your Facebook campaign.
The course is thus a training on store build and advertising training course.
As you can see the advertising training is purely focused around the Facebook platform. This is the advertising strategy you would need to use if you decided to follow the training.
Now do not get me wrong, while Facebook Ads can be profitable – it would have been far more effective and useful if training was given on other platforms and strategies (I.e. Instagram, Search Engine Optimization, Google Ads etc).
Refund Policy
The sales page states that if you decide to sign up to the course, sales are final. There can be no refunds. Therefore you should be pretty sure that you are confident ahead of any investment because once paid, your money is gone for good.
Final Verdict
I find it strange that the course is sold in rupees, the students in the testimonials appear to be Indian, yet the sales page is in English and the stores revenue figures are in US $. It makes me wonder who this course is really best for. It also makes me question who can use and apply the content.
Either way, the course appears to be a basic, entry level training. If you've never built a store using Shopify before or run an ad campaign then there may be some benefit. Despite them being relatively easy and intuitive platforms to use and learn, it would give you an understanding of how to set up your accounts and use them for the first time.
However, if you really want to build a successful eCommerce store and business; to makes sense to me to equip yourself with multiple marketing strategies. That way, if a platform was to change, ad prices were to skyrocket or your audience begins using another platform, you've got options.
Marketing strategies like Email Marketing, SEO, Sales Funnels and Google Ads have been used for online marketing since the dawn of the internet; and will be for years to come.
Alternative To Consider
If I were you, I'd actually take a look at eCom Elites instead.
For pretty much the same price ($198), you're going to get considerably more content across a whole host of marketing strategies.
My eCom Elites Review explains in much more depth, but essentially, eCom Elites is a thorough training (200+ videos) on how to build a long-term eCommerce business.
Over 5 Marketing Strategies are covered; Facebook, Instagram, Chatbot Marketing, Google Ads, SEO, Email Marketing and Sales Funnels.
These wont just help you build an eCommerce store. They'll help you build a brand and online asset. In fact, you can use these marketing strategies for any online business venture that you later pursue. Whether this be a website or your own marketing agency; these are core skills for online marketing.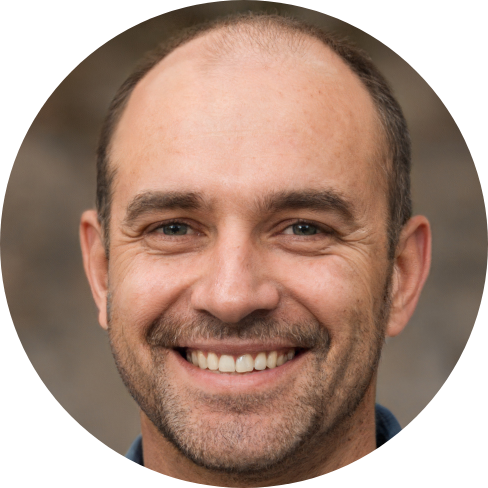 Hey, I'm Jeremy; a seasoned entrepreneur that has been earning his full time income online since 2005. My online business portfolio includes eCommerce stores and affiliate marketing niche sites. I also make money through Blockchain and Crypto. I created Unrivaled Review to share my knowledge, experience and recommendations for anyone looking to pursue such ventures.