If you reguarly watch YouTube videos on making money online, then you are likely to land upon the channel and content of Travis Marziani. In fact, if you are here then you are likely to already have. You may even be a subscriber.
Travis releases a lot of content on making money online and his revent focus has been through the dropshipping model. He has plenty of videos on how you can start your own store using the Shopify platform. But from time to time he releases videos on Amazon FBA, hiring Virtual Assistants, general online business tips, running a site via WordPress and more.
Who is Travis Marziani?
Travis Marziani is an entrepreneur that claims to have quit his job over 6 years ago to dedicate his time to his online busineses; primarily his eCommerce ventures. He also claims to have made over $700,000 online (just like a lot of other Gurus cdo) but I am yet to see amy true evidence of this.
He likes to release content on certain days of the week. On Mondays he releases a new eCommerce news video about new trends and opportunities. On Tuesdays he releases eCommerce tips and on Wednesdays he provides a Q&A to answer comments he gets on his videos.
At time of writing he has just under 30,000 subscribers and he is continuing to grow each day. He appears to be a legitimate YouTube creator and is unlikely to be purchasing likes, comments or traffic having reviewed his channel and video statistics.
Courses Available
Travis makes a free "eCommerce Success Pack" available and accessible from his YouTube channel. If you decide to sign up for it, you will need to enter your email address. From there you will get an email which has a link to his website Effective Ecommerce.
It will likely be in your Spam folder as this is an automated email that us bulk sent to anyone who signs up.
Whilst the idea of free content is great; this appears to be a ploy to get your email address. Travis will later send you promotions about his paid courses and why and how you should sign up.
Anyway, if you click the link in the email he sends this is the screen you will see:
The success pack offers some basic advice on a range of ecom topics like store setup, things to avoid and some tutorials.
He promotes his Shopify affiliate link pretty continuously which does get annoying after a while. Hes so keen to get you to sign up, and it appears to be so profitable for him, that he offers a free 30 minute consultation if you sign up through his affiliate link.
There are also some other free videos available on his site Effective Ecommerce that cover several topics like: store design, useful services, snapchat marketing, tips for filing tax and a few others.
The majority of the free videos were created back in 2016 so are largely outdated and a lot of the platforms have changed since he filmed. Some are still relevant but this really needs updating.
Courses that Cost
Beyond his free content, Travis has a number of paid courses on his site that he often drives your attention towards and promotes.
The courses he offers are:
Google Adwords Course (Cost = $147)
Facebook Ads for Beginners (Cost = $197)
25k eCommerce Profit Plan (Cost = $197)
Passion Product Course (Cost = $497)
I will now talk about each one seperatly so you can see what they cover and what is included:
Google Adwords Training Course
Travis provides a course on Google Adwords but on first glance you can already tell it is outdated. Google Adwords no longer exists and has moved to a new platform and rebranded Google Ads!
The course aims to teach you how to set up Ads (but remember the interface will be completely different), how to find the best keywords to use, using negative keywords, how to set up ads and a few othrr things.
The course has 7 individual modules in total and lasts just under 5 hours. His bonuses are access to his private mastermind (but your access lasts just a year). You also get a checklist (basically an word document) and a free 30 minute coaching session (but only if you are one of his first 100 buyers). He could quite easily lie to you on this to prevent the need for the coaching call.
Since Google Adwords has transformed into Google Ads the playform have released a tonne of free videos, content and articles on how to use the new interface. So you can basically get an updated version of this course for free.
Price = $147
Facebook Ads for Beginners Course
As the name suggests this is an entry level course to Facebook advertising. It has just 5 hours of content. Again, you are promised a one on one coaching call with Travis as long as you are one of the first 25 buyers (again this is suspect). It appears you'll never know if you will get the coaching until you buy the course and then it will likely be too late.
The 7 modules in this course are:
Setup – of your Ad Account, Fb page, installing your pixel
Targeting your audience- how to get your ads in front of the right people
Styles of Ads – and the best to use (PPE, conversion, video etc)
Strategies on how to create a profitable Ad
Analysis – how to understand your ads and see how they are performing.
Im not sure when this course was recorded but the interface looks relatively recent. As the FB interface is always changing this is not a real showstopper. The genersl principles that Travis teaches should still apply.
Overall its a very basic, short and standard FB advertising course. Theres nothing here that you cannot get in other courses and in fact Id say for the price you'd expect more.
Price – $197
25K eCommerce Profit Plan Course
This course is more of a case study. It is essentially a walkthrough of Travis' own journey and how he supposedly took one of his sites from 0 to $25k per year.
I didnt see any evidence of this so you have to take his word for it.he wouldnt lie would he?
Nonetheless 25k is a respectable income for an eCom store and one that is definitely possible so I am willing to give him the benefit of the doubt on this one.
The course documents how he 'managed' to do this using what was Adwords, SEO and other eCom methods. This course has 10 modules that each last an hour (its therefore a 10 hour course).
The modules of the course are:
Introduction (basic overview of what is to be covered)
Creating and setting up your store
Basic SEO tips and recommendations
Store optimization
Using Social Media to drive traffic
Off-page SEO (like building backlinks)
Content Marketing
Google Adwords (again the outdated platform)
Product Listing Ads (Now Google Shopping and hence another outdated module)
Obtaining conversions
While Travis is a good tutor and the course is designed well the contsnt really lacks. There is nothing really useful here nor different from other courses available online. This appears to be a regurgitated course from other gurus that he has simply packaged up and is selling for premium.
Price = $197
Selling Your Passion Product Course
This is not yet widely available and Travis' site says the course is still in the beta phase of the launch. This is odd because if you try to purchase the course you are taken to a checkout page.
Anyway this is one of the most expensive courses Travis offers at $497.
This course is aimed at teaching you how to sell your own product (rather than dropship) via Amazon FBA or a Shopify store.
The modules in the course include brainstorming a winning product, testing your idea, working with suppliers and manufacturers, building your product, getting crowd funding and a few other topics.
This does sound like a unique concept and relatively exciting but I would question Travis' experience and knowledge in this area. Has he even done it himself – I see no evidence of this. Id also be concerned about the whole Beta launch thing – will you be getting all the content and modules straight away?
Price – $497
Verdict on Travis Marziani's Courses
If you were hoping for a course from Travis Marziani where you could learn all that you need on a topic – like Facebook/Google Ads, Niche and Product Research, Instagram Marketing, Chatbots, SEO or even Sales Funnels, then I am sorry to say you are going to be hugely disappointed in what he provides and what is available.
Sure you are could consume some of his free content; but its not going to get you very far and will most likely leave you with more questions than answers.
Regarding his paid courses, there is some good content but its just too limited and short. You would literally need to buy all of his courses separately and then merge them together to get all the info you need. Even then as stated above some of the courses seem outdated! So you'd need to pay $541 for an incomplete and basic collection of courses.
Cost-Effective Alternative Course
If you are looking to learn all of the topics in each of Travis' 3 courses in much more depth and where you will also get access to extra training on: Email Marketing, Chatbots, In-Depth Facebook Advertising (50 lessons+), SEO and much more, I would suggest you get eCom Elites instead.
It is much cheaper, has all that you need, is all held in one course and is updated weekly with new content and strategies.
Ecom Elites was created by Franklin Hatchett, a highly successful and profitable online entrepreneur (and winner of the 2 comma club award by CkickFunnels). He provides proof of his success online and real live screenshots of his earnings.
Im convinced it is better to learn from somebody who has actually been there and done it before right? One who can prove and back up his claims unlike Travis and many other gurus online..
With all the various elements to learn, and a constantly changing environment, you are going to need the best eCom training that you can possibly get. Without it, you run the high risk of doing things wrong, wasting a lot of time and money in the process. Dont be that person!
So I would strongly advise you read my eCom Elites Review to see for yourself why it is without doubt the best dropshipping course. This is what you need if you are looking for a long term profitable business and not some short-term waste of your hard earned cash and time.
Best Dropshipping Course For 2019
If you are looking to succeed with dropshipping and create a long-term online business, then I suggest you checkout
Ecom Elites
by Franklin Hatchett. It only costs $197, and has more than 175+ HD videos of content covering the entire dropshipping model. Plus more content is being added all the time. You're going to struggle to find a course as in-depth and cost-effective as this. Be sure to read my
Ecom Elites Review
where I show you inside my Members Area having personally signed up to the course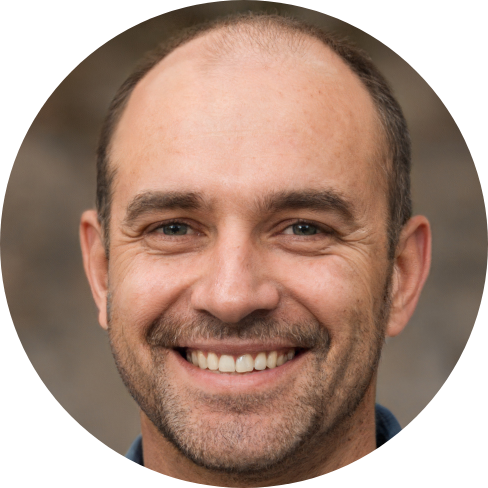 Hey, I'm Jeremy; a seasoned entrepreneur that has been earning his full time income online since 2005. My online business portfolio includes eCommerce stores and affiliate marketing niche sites. I also make money through Blockchain and Crypto. I created Unrivaled Review to share my knowledge, experience and recommendations for anyone looking to pursue such ventures.