If you're in the market for an Affiliate Marketing training, then the Elite Affiliate Pro course by Igor Kheifets may have caught your eye. At $997 this course doesn't come cheap; but is it worth the price and does the content justify the initial outlay? This is what this Elite Affiliate Pro Review aims to address. By the end, you'll know exactly whats included if you do decide to sign up, and my verdict on whether you should.
Igor claims to be making big money with Affiliate Marketing, in the five figure range per week. Naturally, he's decided to launch his own course which claims to help you replicate this kind of success and benefit from the methods and strategies he has learned along the way.
The course is marketed heavily, and you are often driven to his free online workshop which turns out to be a pitch to get you to sign up to the course. Sure you gather a bit of information here and there, but the main content is left for the course. In fact, you cannot prodeed on the workshop content alone. Fair enough, but it will set you back $997 to acquire it. Its therefore good to know what you'll be getting ahead of time.
That way, you can be confident to make a decision and they'll be diminished chances of regret later. Before we do so, lets take a look at the man behind the course.
Who is Igor Kheifets?
Igor Kheifets has steadily grown over the past couple of months. In terms of his online presence that is. Hes an Affiliate Markerer, YouTuber and Blogger.
Hes mainly active on YouTube but he also has a blog that he updates from time to time, you can find that over at igorsoloads.com. As you can tell from the name of his domain, hes a big fan of Solo Ads as a Marketing strategy.
In fact, he used to he heavily active on the Warrior Forum (an online business forum) where you would routinely see his Solo Ad services for sale.
If you're not quite sure what a Solo Ad is, it is basically where you are 'borrowing' somebodies already established email list. You pay a fee (typically per click) to have your link (of your choosing) to be placed into an email that is blasted out to their entire list. This way you can get your link infront of a targeted audience who have already provided their email address and are interested in such topics. Or so the concept goes anyway.
Solo Ads are quite popular among some in the Affiliate Marketing community; for some their profitable but mostly for the owner of the list selling the service! Ive personally never had much success with them.
Back to YouTube as this is where Igor is spending a lot of his time and energy nowadays.
At time of writing Igor has around 600 YouTube videos and has acquired just over 4000 subscribers. He produces content on your typical Affiliate Marketing content like "what I wish I knew before starting Affiliate Marketing", "Clickbank for beginners", "How I became.." etc.
He uses his channel as his primary marketing strategy to promote this new course.
Elite Affiliate Pro Review
Once you go through the Workshop you'll then be 'invited' to sign up to the course for a one time fee of $997 (thank goodness its a one off fee!)
The claim is that by signing up you'll get access to exclusive content which Igor has adopted that have propelled him to significant affiliate commissions.
In fact, its a 6 module course that provides you with a blueprint/checklist to follow, a case study, some copy and paste campaigns, templates and email swipes.
The Blueprint and checklist essentially covers how Igor sets up and creates his email marketing campaigns.
The Case Study is then an extension of this, and shows you how Igor succeeded with his own Email Marketing campaign by using those strategies discussed in the blueprint. The concept is that you can learn from what it all looks like when its all set up and put together.
The Templates and Email Swipes are then supplementary materials that you can use when building out your own campaigns. You'll be able to 'copy and paste' them so you wouldn't need to write them yourself. Sounds ideal, but how optimized are they going to truly be. You'll likely need to tweak.
Some of the other topics covered in the course include:
Ideal Audience for your offers
Finding High Converting Products
Finding the best Clickbank Products
Building Pre-Sell Pages
Writing high converting emails
Using bonuses to boost commissions
From here, you also will be getting access to a number of bonuses.
List of High Paying Affiliate Products
List of CPA Networks
Affiliate link to the Elite Affiliate Pro course (so you can refer it to others and make commission).
So it looks like everyone who signs up to the course will be getting the same lists, promoting the same products, using the same email swipes etc. The more people that sign up to the course, the higher your competition.
Final Verdict
The Elite Affiliate Pro course is an expensive introduction to Affiliate Marketing. If you want to build a long term Affiliate Marketing business then you're going to run into issues following the content in this course. Here's why….
The course content heavily, if not entirely, focuses on Email Marketing and promoting products found on the Clickbank and CPA networks. This is just one marketing strategy, of many, and one whereby you are heavily reliant on purchasing and leveraging the email list of others. That is of course unless you build your own list, but this takes time, investment and planning. It just won't happen overnight unlike Igor will have you believe.
Instead, it makes sense to equip yourself with as many marketing strategies and angles as possible. Platforms change, prices rise and audiences go elsewhere. By learning as many paid and free marketing strategies as possible you give yourself a lot more chance of success and you can also adapt to a constantly changing climate.
Affiliate Marketing is very profitable, when done right. Unfortunately, focusing entirely on Email Lists and Paid Marketing is going to be costly and while it can work it is going to take some time to not only obtain your ROI (Return on Investment), but to fully master the process.
That's why, I would thoroughly recommend you take a look at a more complete Affiliate Marketing Course. One that covers dozens of marketing strategies, both free and paid. In-depth training on Content Marketing, SEO (Search Engine Optimization, Google Ads, Facebook Ads and Sales Funnels to name a few. There's even an entire module of over 30 videos on Email Marketing aswell that rivals Igor's entire course in itself.
The course I am referring to is Savage Affiliates ($197), by Franklin Hatchett. This course has everything you need to build, manage and scale a long term online Affiliate Marketing business – not just for today buy for years to come. Its constantly being updated, refreshed and improved – with new strategies and content.
If you're skeptical due to the low price, consider that the course is taught by a Clickfunnels 2-comma club winner and a 7 figure marketer. He's generated over $1,000,000 in referral sales for the Clickfunnels platform and has the award in recognition for it.
While I could go on to outline the many benefits of Savage Affiliates, I won't. Instead if you are interested you head over to the course page here or checkout my in-depth review.
If I haven't convinced you yet, think about this. The course is the first step to earning online; from there you will need to invest some money to apply the content. The $800 saving between the courses would be an extensive budget to start.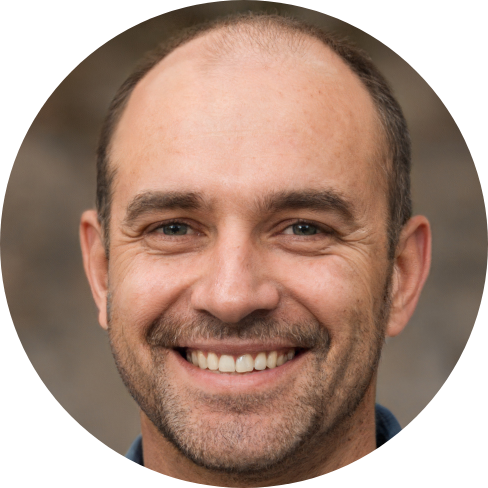 Hey, I'm Jeremy; a seasoned entrepreneur that has been earning his full time income online since 2005. My online business portfolio includes eCommerce stores and affiliate marketing niche sites. I also make money through Blockchain and Crypto. I created Unrivaled Review to share my knowledge, experience and recommendations for anyone looking to pursue such ventures.