The Elite Dropship Academy is the latest venture from AJ Jomah. The brand behind the latest training products around the dropshipping business model.
The course is being marketed quite heavily of late; so much so that I decided to take a closer look at the course and see whether or not it was worth signing up for. And you'll want to be sure. At a price of $997 or 4 payments of $397 ($1588) it does not come cheap.
This review will be providing you with a closer insight as to who is behind the brand and everything that is included in the offering.
Who Is AJ Jomah?
Elite Dropship Academy is the second dropshipping training brand created by AJ Jomah.
It follows and naturally syncs up with 7 Figure Skills, which was in many ways AJ Jomah's first entry into the space. I actually reviewed the course he released there some time ago. So if you wanted to check that out you always can here.
You may notice that the Elite Dropship Academy products and 7 Figure Skills intertwine and you may even see either logo from time to time across the sites.
As far as I am aware, they are separate brands with separate courses.
Interestingly, 7 Figure Skills does not appear to be still available for sale.
As to why the new brand was created and 7 Figure skills appears to have been dropped is open to debate.
Nonetheless, Elite Dropship Academy does have its own URL, although at time of writing it appears to be dead and no longer live. Whether or not products were available to purchase there, or will be in the future is unknown.
Instead, Elite Dropship Academy is being sold via AJ Jomah's personal website, which goes by his namesake.
AJ Jomah is a keen advocate of 'high-ticket' dropshipping. This is essentially where you dropship expensive products and command higher profit margins per say. This is what the content of this course is all about. According to AJ, this is a superior way of dropshipping.
There is not much information about AJ online as far as his experience in dropshipping, his success or how he came to acquire the knowledge he teaches in his courses.
Elite Dropship Academy is active on social media. It has an Instagram page (@elitedropship) which has over 15k followers. There is also a YouTube channel with over 8k subscribers at time of writing.
Elite Dropship Academy Review
The main product of the Elite Dropship Academy is a 3 part training series comprising of three courses. This makes up what AJ describes as an Academy.
The three parts to the training are:
One Sale A Day Dropship Course
Advanced Google Adwords Training Course
Facebook Ads Training Course
The concept is that you go through each course chronologically; starting with the one sale a day course before moving onto the others (which cover marketing strategies).
There is relatively little information as to what is included before you sign up, outside of a short "sneak peak" introductory video on the sales page. It states that you can have your business set up within the next 30 days.
This is where you will see reference to the 7 Figure Skills brand; screenshots are also included from that former brand which is actually quite confusing.
One Sale A Day Dropship Course
In this course you learn how to select a niche, source suppliers and create your store.
There are five modules in this course. Here is what each one aims to cover:
Fundamentals – basics of a profitable eCommerce store and the required business set up and structure
Choosing Your Niche – including pricing criteria, covering different product sizes/weights, ideal target market, brand development and examples of good vs bad niches.
Market Research – verifying demand, testing, and obtaining supplier lists.
Creating Your Store – setting up a Shopify account, assigning a domain, creating required pages, adding a logo, uploading products etc.
Supplier Approval – researching suppliers, getting them onboard, establishing trust and phone/email scripts to contact them.
Store Optimization – Increasing conversion strategies including adding urgency applications, payment options, reviews and social media proof.
Advanced Google Adwords Training Course
Next, you will enter the second course of the series. This time its about using Google Adwords to market your products and acquire customers.
Here is what is covered:
Introduction – what Adwords is about and how it works
Adword Setup – from account through the way to campaigns.
Launching An Ad Campaign – including setting budgets and bids.
Display Ads and Search Texts – the kind of keywords to target and what a good ad should look like.
Facebook Ads Training Course
The final element of the 'academy' is around Facebook Ads. Here you essentially learn what Facebook Ads are (if you did not know already), how to set up an account, and how to create campaigns.
From there you will learn how to track your metrics and learn how to scale an ad/ or kill it depending on the results you obtain in the initial days following launch.
Final Verdict
The Elite Dropship Academy aims to be a complete training course around high-ticket dropshipping.
However, whether or not this will be the best course to learn how to build a successful dropshipping business is questionable. At least in my opinion.
To begin with, the business model and process itself appears to be relatively high risk – especially for beginners.
Not only is the course an expensive upfront investment ($998-$1588 depending on your current finances) but high-ticket dropshipping does actually carry a higher risk.
While the margins can be more lucrative, you should consider that higher ticket items usually require a higher cash flow.
Not only this but they are usually more challenging to sell. Customers need a greater push to purchase them; they are not likely to be impulse buys like other lower-priced products generally are.
Equally, higher ticket items are generally larger, heavier, more challenging to ship, or would need some kind of insurance coverage to ensure they get successfully delivered to a customer without an issue.
Remember, if a customer files for a refund you will need to navigate this; and your supplier may not even be willing to take a return.
In my opinion, it makes far more sense to start with lower-ticket products, and then expand to higher ticket items once you have the cash flow, experience and confidence in the business model.
Beyond the model; I have concerns around the course content itself. Judging by the sales video, it does not appear to be the most substantial. It looks to cover mostly the basics. It would have been great to see other methods, strategies and information covered and discussed.
What about Email Marketing, Sales Funnels etc? These are the kind of marketing strategies I would suspect are crucial when trying to sell higher-priced products to cold traffic.
And what happened to 7 Figure skills? Is the Elite Dropship Academy heading the same way – will it be become obsolete in the future when AJ pursues his next venture?
So, with these considerations in mind, I would actually suggest an alternative.
If I were you, I would take a look at eCom Elites by Franklin Hatchett.
This course is about the tenth of the price of the Elite Dropship Academy. Its stood the test of time and has been one of the highest selling eCommerce training courses since it launched over 5 years ago. It has also been routinely updated and improved during this time.
My review of eCom Elites details all that is included. However, if you wanted a quick overview here, its over 200 videos and 10 modules in length. It covers the entire dropshipping business model from A-Z.
Not only will you learn about the basics (niche/ product research, store building/optimization) but you will learn multiple marketing strategies that you can apply to any online business that you decide to ever build. This includes:
Facebook Ads
Instagram Ads
Google Ads
Email Marketing
Sales Funnels
So, take a look at my review and see for yourself. You'll save a lot of money, and likely build a more successful business in the process.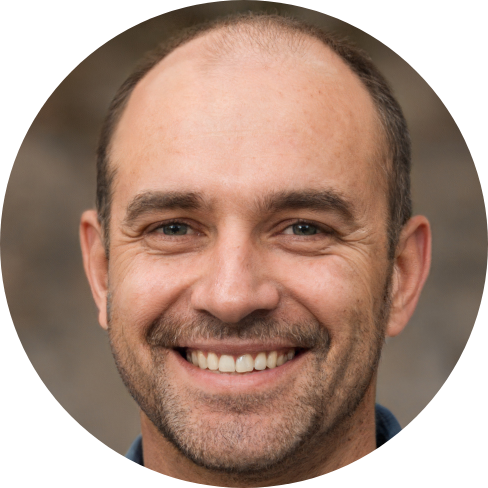 Hey, I'm Jeremy; a seasoned entrepreneur that has been earning his full time income online since 2005. My online business portfolio includes eCommerce stores and affiliate marketing niche sites. I also make money through Blockchain and Crypto. I created Unrivaled Review to share my knowledge, experience and recommendations for anyone looking to pursue such ventures.