Entrepreneur Affiliates Mastery is an Affiliate Marketing Course created by Anthony Alfonso. This review will help you to decide if its right for you or not. At $997 this is definitely not the cheapest course available on the subject matter, but is it one of the best? Continue reading to find out or jump straight to My Verdict.
The course aims to teach you how to build an affiliate marketing business from scratch, by adopting Anthony's strategy. Beginning with initial set up, the video lessons take you through each of the process steps before you finish on learning to scale by using Facebook Ads.
Before we take a look into the modules and the content of the course, let us quickly take a look at the content creator.
Who is Anthony Alfonso?
Anthony Alfonso is an Affiliate Marketer, Course Creator and YouTube Content Producer.
​He claims to be making 6 Figures through Affiliate Marketing using a number of advertising strategies but they appear to be primarily through paid marketing methods. These include: Facebook Ads, Instagram Ads, YouTube Ads, Bing Ads and Email Marketing.
Anthony is perhaps most notable through his YouTube channel which has around 9,600 subscribers at time of writing.
The BIO of his channel describes his content as documenting his journey as an entrepreneur and providing life updates, vlogs and product reviews. If you are here then you will have likely seen his videos around making money online which are generally around the Affiliate Marketing/ Amazon FBA models.
He is relatively active, uploading new videos between 1-3 times per week. You'll likely be able recognize his videos when searching on the YouTube platform due to the distinct colors he uses.
As a fellow affiliate marketer, if you know what you're looking for you can quickly see that he loves to drop an Affiliate link in his descriptions. Not there is anything wrong with this but its definitely something to be aware of.
Entrepreneur Affiliates Mastery Review
Entrepreneur Affiliates Mastery is a 9 Module Course that consists of videos on a number of different topics. Each module closes with a homework section to help you implement what you learn as you go through the course. You also get three months of email support and access to the private Facebook Group.
Considering that the course primarily involves using paid advertising techniques, Anthony Alfonso states in the FAQ section of the Sales Page that he recommends you have $1,000-$1,500 to invest into these strategies. So considering that the course costs $997, you're going to need around $2000-$2500 to get started and implementing the content of this course.
Here are the modules and the individual videos that come included:
Introduction
The Introduction section provides you with a couple of videos on what Affiliate Marketing and CPA (Cost Per Action) is. You learn how the the business model works and the logical flow of actions which results in you earning referral commissions.
Surely if you are spending $997 on an Affiliate Marketing course you know what it is? Besides, some simple Google/YouTube searches can provide you with this information for free. You'll likely get a lot more detail too.
You are also provided with the link to join the private Facebook group here.

Module 1: Affiliate Networks
The first module introduces you to the best Affiliate Networks that you can join to find products to promote. There is a video on how to apply and get accepted to these networks too.
Further videos cover why and how you want to focus on promoting digital products that provide high commission rates, what niches are evergreen and good to promote all year round and the some of the good/bad offers to look out for.
Module 2: Competitive Spying
This module focuses on how you can spy on other Affiliate Marketers to see what they are doing successfully. There are videos here on some methods you can use to manually spy on affiliate marketers and then how you can do this through paid tools.
A final video covers some strategies that you can look to use to obtain Viral Traffic.
Module 3: Landing Pages
Here you get introduced to Landing Pages, the concept behind them, how they work and how to set them up. This is basically building a one page website whereby visitors can sign up and provide their email in exchange for information/eBook etc.
Videos cover what the best landing pages for Affiliate products look like, some funnel psychology around providing value and landing page strategies to get traffic to convert and sign up to your email list.
You"ll also be able to see her some examples of good/bad landing pages and how you can outsource them to save yourself time (will obviously incur additional cost).
Module 4: Tracking
Tracking comes next, specifically how to check up on and see how your promotions are performing.
Here you learn what tracking is all about, the main terms you need to know and understand, and how to begin tracking yourself on your own campaigns.
Plus there are some videos on how to set up a custom domain and track affiliate sales by collecting emails.
Module 5: Email Marketing
Again, you start this module off with an Intro to Email Marketing; what it is and how it works. The 101 video also covers this.
You can then view videos on setting up an Email Campaign from scratch and again, how you can spy and research on other affiliate marketers to see how they are effectively doing this.
Anthony provides some insights into what successful list building is and how it is done in another video, before you turn to scaling email marketing campaigns and outsourcing emails.
Module 6: Fan Pages
This appears to be the only real free traffic method covered in the course and its all around setting up Facebook Fan Pages.
The first video covers why they are effective before you turn to learning how to set them up and utilize messenger bots
Module 7: Facebook
Module 7 turns to Facebook, specifically the paid methods you can use with this platform i.e. Ads. There are 15 videos here that cover the following topics:
Tactics for using the Business Manager Interface and managing your Account
Understanding the Facebook Rules
Good vs Bad Facebook Ads
Swipe Strategies,
Setting up Pixels; things you need to know regarding Pixels and Affiliate Marketing
Targeting for your Affiliate Offers
Dark Posts (Targeted Posts) vs Existing Posts
Creating Your First Ad Campaign
How To Create your Ad Accounts
How To Optimize Ads Campaigns
When to cut an unsuccessful Ad Campaign
When and how to scale successful Ad Campaigns
When and how to Re-target
Outsourcing and creating Systems
Module 8: Bing Ads
Interestingly this course covers the Bing platform opposed to Google Ads. This is surprising considering they are both search engine platforms, Google is more widely used but you will be targeting their respective users.
There are 15 videos here, so again quite a large section when you compare it directly with some of the others. Here are the topics covered:
Introduction to what Bing Ads are/how they work,
Best Affiliate Offers To Promote through Bing.
Spying on other Affiliate Marketers using Bing to promote Products
Writing Bing Ad Copy
Understanding the different Keyword Types
Brand Bidding vs Broad Bidding
Understanding your Bing Account
How To Direct Links through Bing Campaigns
Combining Bing With Facebook Ads
Understanding the Bing Back Office functionality
Using Negative Keywords
Testing Bing Ads
Scaling your Bing Campaigns
Bonus
The bonus provided with this course are several Done For You campaigns built by Anthony Alfonso. Essentially the way this works is that you can simply leverage a campaign that has already been built following the methods discussed in the respective categories above.
There are three Facebook Done For You Campaigns, and three Bing Done For You Campaigns included with the course.
Case Study
The final section is a case study of how Anthony Alfonso started from $0. You can see his campaign and see how he optimized it to increase his sales and affiliate commissions.
Final Words and Verdict
$997 is a lot of money to pay for an online course – particularly one that requires you to invest a lot more to actually go ahead and implement the content. Anthony Alfonso recommends that you invest a further $1000-$1500 into the marketing strategies covered to obtain optimal success. This is a lot of money to invest before you can even expect to start seeing some kind of return. Sure, you can invest less but are you really going to get much success with a course around paid marketing strategies by not doing so?
It appears that there is little coverage of free marketing methods; which can be an immensely profitable way to earn through Affiliate Marketing (because any earnings you make is all profit). Content Marketing and leveraging Search Engine Optimization is ideal, especially for beginners with a limited budget and who want to grow their business as lean as possible.
If the $997/$2500 is over your budget, there's no need to worry. If you want to learn all of these paid advertising techniques, as well as a number of free advertising methods and a complete SEO academy to help you drive high-converting traffic, then I highly recommend you take a look at my favorite and recommended affiliate marketing course – Savage Affiliates. 
The course was created by Franklin Hatchett – a 2 Comma Club winner (has earned over $1,000,000 in commissions by promoting ClickFunnels). You're going to learn comprehensively how to use paid traffic methods (like all of those covered in the Entrepreneur Affiliates Mastery course) but also free ones too. There's also a lot of strategies like Sales Funnels, Email Marketing, SEO, and more. I'm a student, and my review provides you with some of the screenshots of my earnings since signing up and adopting the recommendations and strategies provided.
Perhaps the best thing – it costs only $197. Just because its 10x cheaper doesn't mean its not as comprehensive – quite the opposite. Franklin should probably be charging more but as you will see from his results online affiliate marketing – he doesn't need to. By getting Savage Affiliates you're saving $800 just on the course fees alone – and then on a number of the strategies to drive traffic and earn commissions.
Visit my in-depth review of Savage Affiliates to learn more about the course and what you get if you decide to sign up. I am sure you'll know exactly what you need to do once you've read it.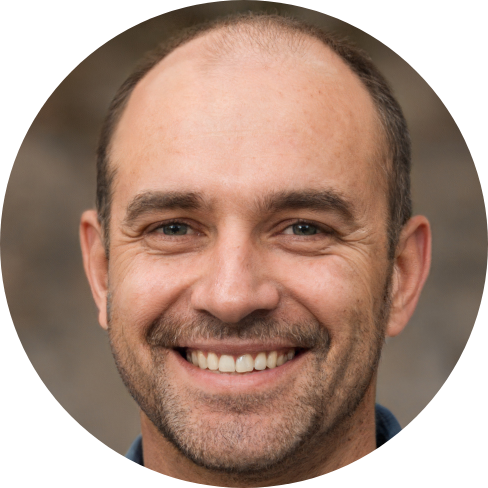 Hey, I'm Jeremy; a seasoned entrepreneur that has been earning his full time income online since 2005. My online business portfolio includes eCommerce stores and affiliate marketing niche sites. I also make money through Blockchain and Crypto. I created Unrivaled Review to share my knowledge, experience and recommendations for anyone looking to pursue such ventures.