FB Playbook is the latest course released by Fred Lam. This review here today will be taking a closer look at the course and the content included. At the end, you'll be able read my verdict on whether or not you should sign up.
The FB Playbook course claims to provide you with the same system that Fred has used to build his online businesses to 8 figures using Facebook Ads. The premise is that you can simply "copy and paste" the strategy that Fred Lam has spent thousands of dollars testing. He claims to be able to show you what type of Facebook Ad and Objective to use for optimal results.
Fred Lam is currently advertising the course indirectly via Social Media. You may have seen the following sponsored post on your Facebook Feed (perhaps this is how you even discovered the course in the first place):
If you decide to 'get your free copy', you'll be added to Fred's email marketing list in exchange for a free eBook titled '7 Results Facebook Driven Tactics'.
While there is some free content and strategies here, the eBook is used as a way to promote Fred's products, the iPro Academy being one of them, but there is particular and repetitive focus on the FB Playbook course.
Beyond this, you'll notice if you do decide to provide your email in exchange for the download, that you'll be marketed the Playbook course from the very first email:
Who Is Fred Lam?
Fred Lam is an online Entrepreneur who has found success in the eCommerce, Business Mentorship and Marketing spaces.
His experience lies in marketing, whereby he started off as a Media Buyer before setting up his own businesses including his iPro Academy and Starting From Zero brands.
He is a recognizable figure, most known for his growing YouTube channel where has has acquired over 80,000 subscribers since he launched his channel in 2011. Content on his channel ranges from business tips and strategies all the way through to dropshipping, social media marketing and affiliate marketing.
Fred routinely releases new courses and products, and he is known for launching training across various business models in the make money online niche. You'll find numerous examples on platforms including Clickbank, the Warrior Forum, JVZoo and Muncheye.
Fred is a keen advocate of Email Marketing, and routinely offers eBooks and products at discounted prices to get you to sign up to his Marketing Lists. From there, he attempts to routinely upsell you on other and more expensive products.
As you will see from the example above, the FB Playbook marketing campaign is no such exception.
FB Playbook Review
The Facebook Playbook course is aimed at all online Entrepreneurs looking to acquire traffic from Facebook. This is independent of the business model that you pursue, so if you have an eCommerce store, are an Affiliate Marketer are a Digital Agency or a Local Business, the course will be suitable for you.
It is currently available for $7 (September 2019). It is supposedly reduced from $297 for a limited time over the holiday season. Considering that this is a brand new course that has literally just launched, it seems hard, if not impossible, to believe that it has ever been sold at the full asking price.
It may even be the case that by the time you are reading this it has in fact jumped up to $297, but this seems unlikely.
Nonetheless, the course consists of 7 individual modules that cover Facebook Ad Campaign creation and management:
Module #1: Facebook Ad Launchpad
The opening module teaches you how to establish your foundations before you start running ads to your offers/products etc. This is about ensuring you have the right pages in place, accounts set up etc.
Module #2: Advertising Strategies
The next module focuses on three advertising strategies you can use when running ads. This covers the types of ads you can run and the objectives that you should focus on for better results.
Frad discusses his 3×3 advertising method in this module; one in which he has regularly discussed on his YouTube channel and in his free eBooks.
Module #3: Sniper-Targeting Methods
Next up, is some training on how to target most effectively. Here, you learn how to advertise your products/promotions/services to the right audience.
You learn how to understand what your target audience is looking for and needs to help you make sales without the hard sell.
Module #4: Facebook Ad Template
This section covers a Facebook Ad template to use and what an optimal ad looks like. This includes the post text, the content of the video ad, the ad layout etc.
The idea is that you combine this template with the 3×3 formula to create a successful campaign.
Module #5: Data Inspection
The fifth module covers how to analyse your Facebook Ad Data to ensure your ads are performing optimally and that you are not wasting money on failing ads.
Here, Fred provides some information on the data points to look at and how you can edit unsuccessful campaigns (identified through the data) and make them succeed.
This content aims to provide you with an understanding of when to scale/kill ads.
Module #6: Scaling Ads
The penultimate module covers scaling and how, when and why you should do it.
Fred provides you with some of the steps to take to scale properly and safely; preventing a successful ad failing when investing more into it.
Module #7: Advanced Facebook Strategies
The final module is there for "complete pros" – Fred's words not mine. If you do not have the budget, confidence or if your ads are not showing signs of success this module will not be applicable for you.
Here, you learn how to target lookalike audiences and some more "advanced strategies that are to hard for beginners to understand".
Verdict
Facebook Playbook is a short course that provides you with an overview of how to run a Facebook Ad campaign. When you actually take a look at the content of the course, you soon notice that its a very basic overview of how to run a Facebook Ad campaign, the key things to look for and how to primarily navigate the landscape.
While Fred is a recognized marketer, his 'tested' strategy is not the only to succeed with Facebook Ads like he leads you to believe. Just because he claims to have found success with his strategies does not necessarily mean you will. Nor does it mean it will be most optimal for your campaigns. Remember, you'll be marketing a different product/service in a different niche. There are absolutely no guarantees Fred's strategies will work and you will need to conduct your own testing to ensure you do not burn through your ad budget unnecessarily.
Sure, you can get an insight into how to run your Facebook Campaigns and the fundamentals of setting one up, but this course is not going to teach you the more advanced strategies that it will actually take to scale. Its aimed at complete beginners, and that's reflected in the $7 price.
Moreover, Fred routinely likes to upsell you to his more expensive products and additional training; the iPro Academy and Zero Up products are case examples. The Playbook is no exception, and you'll routinely find that you are being promoted to with emails, links and other discount incentives. The Playbook is not the end goal here, its about becoming a recurring customer of Fred and the products he has already and will later release.
Buying his products individually (for what appears to be cheap prices) will soon add up in cost and you'll soon notice if you're not careful that you've in a perpetual cycle of 'buying more information'. This is not what you need to do to succeed. You also could have spent a lot less on a more comprehensive course to begin with.
What To Do Instead
Facebook Adverting, while very effective and while it can be immensely profitable, is just one marketing strategy you can and should adopt. It doesn't matter what online business you have, if you want to drive traffic and acquire customers, you're going to need to pursue a complete marketing strategy with a dedicated plan.
Why focus on just one strategy when you can benefit from many? Why focus exclusively on paid traffic methods and sources when there are free sources available too?
If you are an Affiliate Marketer, or an aspiring one, I'd recommend that you look at Savage Affiliates instead.
Alternatively, if you are an eCommerce store owner, or an aspiring one, I'd recommend that you look at eCom Elites.
Both of these courses are going to provide you with countless ways to market your proposition and acquire customers. They're going to teach you how to build a long-term profitable business in each business model. Facebook Marketing, Instagram Marketing, Free Traffic (including Search Engine Optimization), Sales Funnels, Email Marketing, Google Ads and much more will be discussed. In fact, it doesn't even matter if you are a local business or a Digital Agency, you'll get far more out of one of those courses than you would of the FB Playbook.
It makes sense if you are going to invest in a course to do it properly from the outset. Get on one that is going to give you everything you need from the outset, and pay a once off fair price upfront so that you don't need to constantly invest in more information down the line.
If you are interested in learning more about Savage Affiliates, read my review by clicking here.
If you are interested in learning more about eCom Elites read my review by clicking here.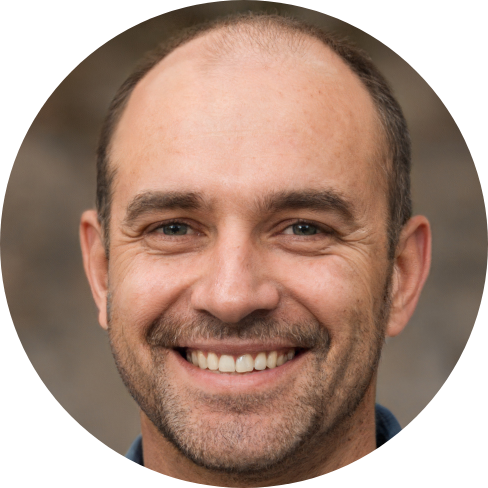 Hey, I'm Jeremy; a seasoned entrepreneur that has been earning his full time income online since 2005. My online business portfolio includes eCommerce stores and affiliate marketing niche sites. I also make money through Blockchain and Crypto. I created Unrivaled Review to share my knowledge, experience and recommendations for anyone looking to pursue such ventures.