David Zaleski has released his own Amazon training course; its called 'FBA Academy'. This review today will be taking a closer look at the content, what is covered and whether or not it is the best course available.
Available at a price of $4997, you are going to want to be sure that this is for you before signing up. This is not a decision you are going to want to get wrong.
While it is true that Amazon FBA is an exciting and inviting opportunity; getting on the right training course can make all the difference if you are to pursue this business model.
So, let us now take a closer look at the course creator, David Zaleski, before diving deeper into the content. At the end, I will be outlining my personal ideas, verdict and key takeaways; so be sure to keep on reading until the end!
Who Is David Zaleski?
David Zaleski is an American entrepreneur and content producer; whom has experience and specializes in the Amazon FBA business model.
David has founded his own company and brand, called EcomHub; which he uses to promote and sell his products – including his FBA Academy training course.
He is perhaps best known for his YouTube channel, where you can see the EcomHub branding. He initially joined the platform and has been releasing Amazon related content since 2016.
Videos and content primarily covers how to's, recommendations, strategies and case studies all about building a business leveraging the Amazon marketplace and platform. He has a pretty consistent publishing schedule; released new videos each week.
To date, just over 10.8k subscribers have signed up to his channel; a testament to the kind of content he has produced and how useful said content is.
According to the EcomHub website, David began his eCommerce venture at the age of just 14 years of age. at 18, he began his Amazon business with $4,800 in starting capital. He claims to have surpassed $4.5 million in sales in under five years.
Outside of YouTube, David has a podcast titled 'The EcomHub Podcast' and is also active on social media channels including Instagram.
FBA Academy Review
The FBA Academy course aims to be help beginners build a successful Amazon FBA Business within 30-60 days.
To get on the course, you first need to get on a consulting call with David Zaleski at a time of your choosing and what is available.
Having booked your one on one call, David will run you through the course, answer questions and pitch you about signing up.
Course Content
In total, there are 20 modules in the course; each varying in terms of length and covering a different topic/process of the business.
Below you will find an overview of each of the modules, and what is included in each.
Module 1: Welcome & Setup
The opening module of the course provides an introduction to the course, David, an overview of the content and the mindset you need for this business model to work.
You'll also learn the basics of how Amazon FBA works before setting up your Amazon account and learning a few tips such as budgeting and expensing.
Module 2: Step 1 – Search
Next, you turn to product research and how to find niches to target using the Amazon search bar, rebate websites and market intelligence. These should give you get ideas of what to sell.
You learn all about Amazon fees, how to validate your product ideas and how to differentiate your products and listings from competitors.
Videos here also cover the differences between a general and a branded store, picking a brand name, getting ungated in categories, and becoming an expert in your niche.
Module 3: Step 2 – Source
In the sourcing module, you learn about where and how to get your products to list and sell on the Amazon platform.
You learn where to find suppliers, the different types of suppliers and how to navigate competitors and prevent them from stealing your suppliers.
You also learn a number of techniques, including communicating/ negotiating with suppliers, how shipping works, branding/custom packaging, preparing a shipment and generating all the product codes you will need to have in place.
Module 4: Step 3 – Launch
The launch module covers how to begin selling on the Amazon platform. So, you will be learning about expected timelines and what you can expect in terms of milestones and goals.
This module covers how to create effective product photos, find profitable keywords, write converting sales copy/product descriptions, and building out your Amazon product listings.
Videos here also cover how you can use coupons as an incentive for customers and how to get reviews.
Module 5: Rank & Bank Intro
This short module covers the Rank & Bank strategy. This is essentially the importance of being at the top of search for profitable keywords.
Module 6: Listing Optimization
Next, you learn about optimizing your product listings in accordance with the Rank & Bank method.
So, you will learn how to create better product listings, running PPC (pay per click adverts), and when you should expect sales to come in.
Module 7: General Setup
Another short module all about a few manual processes you will need to set up for the Rank & Bank method to work optimally.
Both the Fanpages and Manychat platforms are introduced and recommended along with how to set them up.
Module 8: Manychat & Messenger Overview
Here, David covers the Manychat Software in further detail and how you can use this to market your products.
Module 9-11: Rank & Bank Flow Setup
The next three modules discuss the Rank & Bank method and how to set up the flow to effectively market your products.
In module 9: You learn about some of the fundamentals to have in place – creating social accounts, building landing pages and enabling email and SMS
In module 10: videos cover the process flows around your messaging and how they should link together.
Module 11: Is all about editing the messaging flows further and installing all required templates.
Module 12: FB Ad Set-Up
In module 12, you turn to the paid advertising strategy of Facebook Ads.
Videos here cover creating a Facebook Ad campaign and all the elements you will need: ad images, ad copy and links.
You also learn about split testing; whats involved and why this is important.
Module 13: Extras and Q&As
A few videos here that cover: whether the Rank & Bank method works outside of the USA, what to do if your product rankings drop and how to lower your Facebook ad costs.
Module 14: Resource PDF
This is a PDF download of all the resources you will need for each process.
Module 15: Scaling
In the scaling module, you cover how to increase your sales and scale your store for increased profits.
Videos here cover strategies and recommendations on:
What To Do When You Are Out of Stock
Ways To Scale Your Store
Reporting Hijackers
Keeping Track of Profits
Understanding Sales Tax
Leveraging The Amazon Trademark Accelerator Program
Getting A Trademark
Module 16: FeedbackWhiz Setup
This module covers an Email Marketing platform and solution to better engage your customers. The software recommended is FeedbackWhiz.
Videos here cover some best practices when running campaigns, how to write engaging email subject lines, setting up campaigns and preventing negative reviews on your product listings.
Module 17: Bonuses
The bonuses of the course are training on a few processes that are not covered as part of the other modules.
Videos here cover re-negotiating prices with suppliers, getting content creators to write about and promote your brand, using Fiverr to get fake photograph reviews, recovering funds Amazon may owe you, using Craigslist to promote your products and some shipping limitations to be aware of.
Module 18: PPC Spyder Campaign
Module 18 is all about using the Amazon PPC advertising functionality to boost your exposure.
Videos here cover: basic campaign setup, key terms you will need to understand, adding profitable keywords and the benefits of using negative keywords.
Module 19: Master Resource PDF
This is a downloaded PDF which aims to give you all the links you will need to apply the content of the course.
Module 20: FBA Academy Coaching Calls
The final module of the course is a library and collection of coaching course David has ran and recorded.
These are mainly Q&A style based and the content covered is not clear unless you open up and follow allong.
Final Verdict
The FBA Academy course by David Zaleski strives to be a training program to take beginners with no knowledge or tech experience to a profitable Amazon FBA seller in as little as 30 days.
In theory, this sounds great and there is definitely a lot of good content covered in the course. David does also appear to be knowledge of the business model and his YouTube channel does provide some valuable information for anyone looking to pursue this online opportunity.
However, and in my opinion, I am not sure if this is the right training course to learn FBA.
First and foremost, this is not a cheap course. Far from it. $4997 is a lot to invest in training – especially when you are building a business and your costs do not stop there.
Consider you are going to need to invest in a lot of products upfront, run PPC ads, and invest in software to get your bsuienss going and off the ground.
This is not $4997 to start an FBA business – this is actually in reality much more.
This would explain why the price of the course is not disclosed on the sales page, and why a 'free consult' is provided.
Sure, this appears like a great approach of seeing if this is the course for you before you sign up. However, David has a product to sell and I can only assume its only going to put pressure on you to purchase.
Furthermore, there is no reference of a refund policy – if there is none available this appears to be a big risk considering the course outlay.
So, I would like to introduce you to a suitable alternative.
The Ultimate Amazon Seller by Philip Covington is my recommended Amazon FBA course.
It costs just a tenth of the price – at $597; and is one of the most thorough courses on the business model currently available online.
This way, will have over $4000 to invest in your business; where it truly matters. Or save it, its up to you.
Click here to read my review of the Ultimate Amazon Seller course. It breaks down exactly what you will immediately get access to and what is covered in over 27 modules and 270 learning resources (videos, downloads and resources).
For me, Philips course provides you with a blueprint to building an online business; not just an FBA store. So there is content all around bookkeeping, taxes, insurance and much more.
Plus, its all coming from an Amazon FBA practitioner – someone with years of FBA experience along with years of business acumen.
Additionally, you can decide to pay a little bit more (entirely optional) to be given with thoroughly researched products to get started with – along with all the suppliers information, fee overviews, pricing recommendations and more.
You get all the data you need to assess the product and validate the niche.
So, if I were you I would head over to my review to see why this is the better choice to get you started with this high-yielding online opportunity.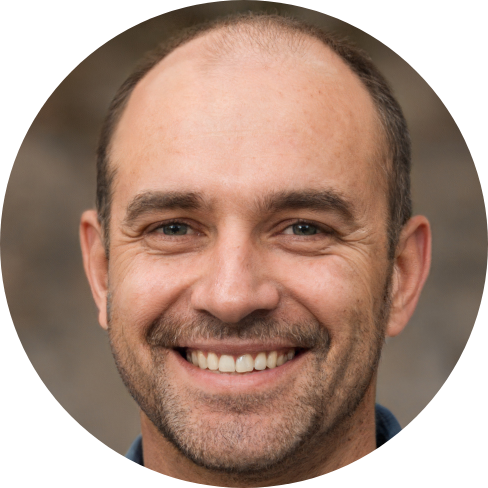 Hey, I'm Jeremy; a seasoned entrepreneur that has been earning his full time income online since 2005. My online business portfolio includes eCommerce stores and affiliate marketing niche sites. I also make money through Blockchain and Crypto. I created Unrivaled Review to share my knowledge, experience and recommendations for anyone looking to pursue such ventures.