Five Figure Niche Site is an Affiliate Marketing course by Doug Cunnington. Is it worth joining the waiting list, hanging around and then worth the asking price once you get accepted? This review today will help you to make that decision. I'll be providing you with an overview of the course before providing you with my verdict.
The course aims to provide a step by step blueprint of how to create a profitable niche site that monetizes via Affiliate Marketing and referring customers to specific products within that niche.
Who is Doug Cunnington?
Doug Cunnington is a Project Manager turned Affiliate Marketer from Colorado in the United States. He is PMP certified (Project Management Qualification) and regularly uses and teaches elements of the methodology when building and scaling Affiliate Marketing sites.
His work experience and background falls in Management Consulting, Software Engineering, Business Consulting and Software Testing.
Doug was able to quit his 9-5 following the growth and success of his blogs and websites. He now works for himself, being a full-time online entrepreneur, content and course producer. He runs a number of Affiliate Marketing Niche Websites that monetize via the Amazon Affiliate program. He is a strong advocate for this program.
Perhaps Doug's most significant success online was the sale of one of his Amazon Affiliate Websites for $…
He has his own YouTube channel were he regularly uploads content on Affiliate Marketing Tips, Strategies and Recommendations. He also uploads Q&A sessions, Webinars and his Podcast Episodes. A lot of these cover common pain points and also interviews with other successful Affiliate Marketers and Website owners who are finding success with blogs and other Affiliate Marketing sites.
He has a modest subscriber count as just over 10,000 subscribers at time of writing.
Five Figure Niche Site Review
The course is not publicly available but you can join the waitlist over on the website fivefigurenichesite.com.
If you decide to join the waitlist you'll be getting access to a number of free templates that you can download and start using. You'll of course not have access to the course material so knowing what, when and how to use them will be ultimately be up to you to begin with.
You'll start to receive emails pretty regularly, and you are routinely taken over to Doug's YouTube channel whereby he has curated playlists that include certain topics like Amazon Niche Site examples and Case Studies:
Doug opens the course for some extra new members "a few times a year". There is no indication however frequently this is or how long it will take to receive an email inviting you to sign up. If you are invited, at this stage you'll be required to pay the course fee to access the full course material.
Alternatively if you time it just right, you may be able to sign up to the course via the sales page over on the website. Sometimes Doug announces when the course is being opened up via videos on YouTube or on new podcast episodes.
In summary, here's a brief overview of how the process works if you join the waitlist:
You'll start receiving emails over the course of a couple of weeks. You'll receive a number of free bonuses including keyword templates, systems and success stories from fellow members of the course
You'll get a free, 3-part mini-course. This will arrive around 12 days following waiting list sign up.
Then, you'll receive a limited time offer to enroll in the course.
Doug keeps spaces limiter to to prevent him from being "overwhelmed" with new course members and therefore provide inadequate support.
Course Content:
The course is marketed at as a Niche site system to help you build an Affiliate Marketing Niche site and monetize via the Amazon Affiliate Program.
The five figure niche site course was designed to teach the process of building a niche site; picking a niche, conducting keyword research, building a site and scaling are the steps covered in the blueprint.
The concept is that you will start a site in a particular niche, write SEO optimized affiliate content, rank in the search engines, and then start earning through the Amazon program for each product sold and referral.
If you are fortunate enough to get a place, here are the main topics covered:
Learn how to pick a niche that's profitable & long tail keywords that convert.
The factors to analyze the competition – even if you don't have any paid tools.
Build backlinks & promote your site so it won't get penalized by Google
Follow a proven step-by-step Niche Site system for 2019.
There are 7 modules in total in the course, released weekly. This means you'll only be able to access one module at a time until the next weeks content is unlocked.
Here are the modules in chronological order:
Selecting Your Niche 1 (Keyword Research)
Selecting Your Niche 2 (Competition Analysis and Niche Selection)
Setting Up Your Site
Creating and Publishing Content
Applying to the Amazon Affiliate Program
Promotion Outreach and Link-building
Scaling – Building More Sites
Each module typically consists of between 3 and 4 lessons, which are taught via videos or text.
As you can see this strategy is all based around the Amazon Affiliate Program and Content Marketing.
Final Verdict
The Five Figure Niche Site is a course that will help you to build a niche website and monetize through the Amazon Affiliate Program. Doug is a keen advocate of this program and thus the course primarily focuses upon writing low competition affiliate marketing content that refers your website visitors over to Amazon to make purchases.
While it does provide you with an actionable step by step process to follow, this is not the most comprehensive course on the market. There are around 30 lessons in this course in total, which is slightly disappointing when you compare to other Affiliate Marketing courses.
Doug has a wealth of experience and he appears to be a genuine and honest Affiliate Marketer. However, there are no guarantees of being accepted onto the course if you do apply.
While there are many benefits to joining the waiting list with free downloads and templates on offer; the problem is that you will not know how to truly benefit from them without the content of the course. Sure you could sign up and its risk free with advantages, but you will be subject to a lot of emails and potential marketing material as you're now on Doug's Email Marketing list.
It makes no sense to me to wait to be invited to join a course. Especially when there are other comprehensive courses available that you can access straight away like Savage Affiliates by ClickFunnels 2 Comma Club Award Winner Franklin Hatchett. This course has 125 videos (with more being added all the time).
For only $197-$297, through Savage Affiliates you can learn to build an Affiliate Marketing business right away. You'll also learn how to leverage several affiliate programs like ClickFunnels, Clickbank and of course the Amazon Program, so you're not limiting yourself and can scale your commissions further.
It a comprehensive course that provides detailed and in-depth over the shoulder training on dozens of free and paid marketing strategies too. Not only will you learn thorough SEO but you will also learn how to leverage Sales Funnels, Email Marketing and more.
My Savage Affiliates Reviewis perhaps the best way to see if Savage Affiliates is the right course for you, but if you're like me and just want to get started and building an online business then that is what I suggest you go ahead and sign up to.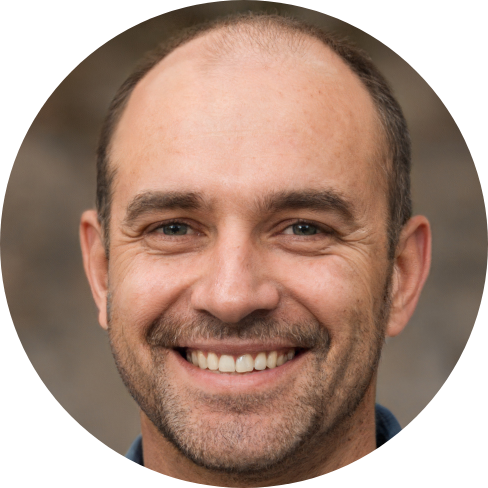 Hey, I'm Jeremy; a seasoned entrepreneur that has been earning his full time income online since 2005. My online business portfolio includes eCommerce stores and affiliate marketing niche sites. I also make money through Blockchain and Crypto. I created Unrivaled Review to share my knowledge, experience and recommendations for anyone looking to pursue such ventures.