You may have discovered Tremayne Turner when browsing on YouTube even though he has a relatively new and small channel. Nonetheless, he has already managed to create a course named Freedom With eCom which I will be reviewing here today.
The course is available for $297 and is supposedly reduced from $997. Considering it has only just launched I'm not sure if it has ever been that full asking price.
Tremayne produces content on YouTube on topics such as dropshipping, making money online, marketing, Facebook ads and "motivation". That last one always makes me laugh. He typically produces a video a week on one of those 5 topics dating back to his first video which was published 1 year ago. So he clearly has not been on YouTube for long.
While he does give some good advice, he loves a clickbait title and makes bold and often unsubstantiated claims. The $1,000,000 winning product video springs to mind.
The videos are pretty standard of the majority of channels in the eCom/dropship space, and there is of course the possibility that he is recycling content. All in all, there is nothing rare or unique that you will find. Probably why he has only 2,5000 subscribers.
Tremayne has kept most of his content and targeted training for his paid course which we will now take a closer look at. I hope to bring to you a solid overview of whats included, if it is worth signing up for and if there are any better or suitable alternatives.
So, lets get started.
Freedom With eCom Review
Tremayne says he created this course to enable others to quit their 9-5 and to obtain "fast results" with dropshipping. He claims to offer a blueprint to freedom with the strategies and methods included in the course. He has been dropshipping since April 2018 and supposedly earned over $1,000,000 in revenue in just 2 months. Considering that his screenshots look to have been manipulated and faked, I find this hard to believe. In fact, the screenshots do not even add up. He claims to have made:
A Total of: $1,116,820 between 9 May and 9 July
$404,981 in May
$582,874 in June.
$404,981+582,874 = $987,855 – wheres the extra $128,965? Oh you want us to believe you made that extra $128,965 in just 9 days. Oh, and what happened after that?
The Freedom with eCom course has a total of 80 videos and the main areas of focus are: building your store, product research, increasing your average order value (AOV), Facebook Ads and Email Marketing.
This is pretty standard from a dropshipping course but let's look more closely at each module.
Module 1: Welcome to the Course
Four basic and short videos give you a basic intro of the course and what you will get out of it. There's a lesson on how to structure your day (yes really) and then how to choose between a brand and a general store.
Module 2: Building Your Dream Store
An interesting name for this module about building an eCommerce store via the Shopify platform. There are 18 videos here teaching you how to create a store from scratch. However, I was hugely disappointed with the content here – its all very basic and you can find a lot of it for free online. Here's whats included:
Picking a name for your store
Store Setup
Buying a domain
Picking and setting up a theme
Required pages on your store
Creating collections & pages
Importing products & fulfilling orders
Creating a landing page that converts
The perfect pricing strategy
Recommended Apps
Payment Providers
Conversion Tips
Removing "Powered by Shopify"
Now I am not sure if you have any experience of building a store with Shopify, but its actually incredibly intuitive. There are also on-screen prompts that you can follow to ensure you set up your store correctly. As you can see, a lot of the videos in this module are basic to say the least.
Buying a domain? Really.
While it is good to know of the best apps for your store, just browsing the mostly used and recommended apps on the Shopify Marketplace will set you in good stead.
The final video also indicates that Tremayne recommends that you use a free theme. These are horrible for conversions, as any successful dropshipper knows.
Module 3: Product Research
The next module consists of 10 lessons and aims to teach you how to research for products effectively. Tremayne primarily teaches you to use AliExpress and there are no other mentions of using other local suppliers or the other alternatives available.
There are videos on what to look for in a product, how to find high selling products on Facebook, how to spy on your competition and finding a "Golden Winner". Considering your products are the forefront of your business and its ultimate success, I was hoping for more in this section. Why does he not discuss other strategies like using Google, using the Oberlo product finder app etc?

Module 4: Art of Increasing your AOV
Unless you know of eCommerce, dropshipping and business terminology than you are unlikely to know what AOV is. There's no definition provided by Tremayne either. AOV is an acronym for Average Order Value and it basically means increasing how much each customer spends on your store.
Here there are lessons on what upsells are, using One Click Upsells, a Free Upsell strategy and turning your customers to fans.
Again nothing out of the ordinary here and a general overview of what they basically are.
Module 5: Intro to Facebook
This module is all about introducing your to Facebook Advertising, if you haven't used it already or understand how it works. If you have any online business or eCommerce experience then you will likely know all of this already.
There's a video on how how to set up a Facebook Business Manager and Ad Account, setting up your Facebook Pixel and Payment Method.
Later videos discuss campaign objectives, ad-sets and ad-copy. You'll also learn how to create a Facebook Page.
Facebook is again another intuitive platform with a lot of great free user guides and resources. All of this information can be accessed for free with a few simple Google searches. While this module helps you know what you need to do, its relatively straight forward and obvious if you went straight to Facebook. For example, you cannot advertise on Facebook without a Facebook Page (its part of the process).
Module 6: Targeting with Facebook
Just a three video module on how to advertise your products to the right people and 'target' effectively. This module just explains what targeting is and why its important. You then are told in another video how you can use Google Trends to understand what people want.
I thought a lot was lacking here, specifically how to split your audience by age, demographic etc. There is no content whatsoever on examples or how to actually go ahead and target your audience.
Module 7: Testing with Facebook
The third module on Facebook Marketing. As you can see this course is basically a Facebook Advertising Course and even then its suspect and limited.
In this module you learn what Facebook testing is along with:
Writing Ad Copy and designing Creatives
Importance of Video and how to create a Video Ad
Tremayne's Facebook Testing Strategy
Launching an Ad step by step
Understanding results of your Ads
The importance of page posts
While it is interesting to see how to launch an ad, and other dropshippers strategies, consider that what you learn here may be completely different for what is going to work for you and your products. This is why testing is so important in the first place.
I like the focus on Video Ads and how to create one, but other than this the content is typical and you're not going to find anything out of the ordinary in this module.
Module 8: Scaling
The fourth module in a row on Facebook Ads and its all about when and how to scale an ad when it shows some signs of promise and early success.
Everything is described as to the Moon which gets quite annoying after a while.
You learn a couple of scaling methods, how to use custom and lookalike audiences and then how to use manual bidding.
Module 9: Retargeting
The final and fifth Facebook Ad module is all about retargeting. I say that but can we really call it a module when it consists of two short videos?
You basically learn what retargeting is, which I can tell you right now is advertising back at people who interacted with your ad/visited your store (there saved you the lesson).
The second video is about dynamic product ads which is a fancy way of saying that you can advertise your products slightly differently.
Module 10: Email Marketing
Email Marketing is next up and again its incredibly short. Email Marketing is actually a really helpful and successful strategy when done right but its actually quite complex and difficult to optimize. That's why a three video module is just not enough.
All this module really is is a brief introduction to email marketing, setting up a few sequences and then using Mail Chimp. Again, an intuitive and easy to use platform that you can learn on your own accord.
Module 11: The Next Level
The final module in the course is all about outsourcing. You learn the importance of customer service (yeah like we do not all know this already), and then where to source some Virtual Assistants. You then get taught how to set up a staff account for them to work on your store.
Tremayne hurries over the last video but this isn't a place to cut corners. You are effectively giving a complete stranger access to your store and your personal information. This is not something to rush like Tremayne has done here.
Then there is a thank you video? Why would he need to thank you? This to me is a bit strange, like thank you for buying my course. If it was truly useful then we should be thanking him right?
Then there are three unspecified bonuses which can only really be that you get lifetime access, access to any more updates and access to the Private Mastermind Group.
I am not sure why it is called a Mastermind when it was only created 2 months ago and has 86 members. 1 post a day? Are you really going to get much out of this?
Conclusion and Verdict
I will agree that this course is not overly expensive, but even at $297 I am not sure you are really going to get much return on that investment.
As far as the content goes its very brief, short and not very detailed. It sounds like a lot (80 videos) but when you start going through them you realize a lot are just filler content without much substance.
Also, I am not sure how this is a dropshipping course when 5/11 modules are on Facebook Ads. There is literally no training on Instagram Infleuncers, Google Shopping, SEO, Sales Funnels, Chatbots etc.
If you really want to succeed with dropshipping, you need to not only learn how to set things up, but of proven, tried and tested strategies and methods that will set you up for success. Once such course that provides all that you need for eCommerce and online business is eCom Elites.
You can learn everything you need to know about the course here.
The course i'm recommending is $100 cheaper at $197 and its jam-packed with over 175+ HD videos that are being added to all the time (currently weekly).
However, for the same price as Freedom with Ecom there's also an "Ultimate" version that comes with Google Shopping Ads, Sales Funnel Academy, a 7 Figure Sales Funnel Email Sequence and a few other bonuses.
Be sure to read my eCom Elites Review having personally been a member of the course and had great results implementing the content.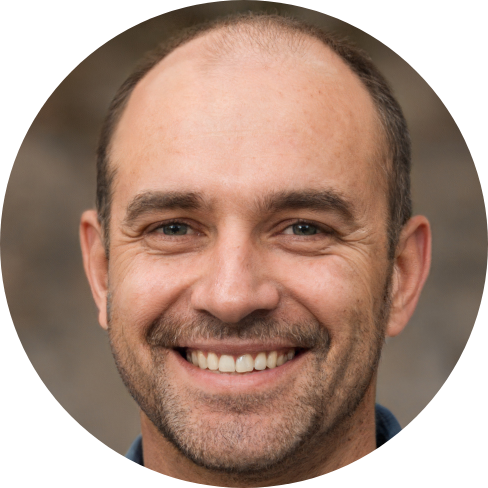 Hey, I'm Jeremy; a seasoned entrepreneur that has been earning his full time income online since 2005. My online business portfolio includes eCommerce stores and affiliate marketing niche sites. I also make money through Blockchain and Crypto. I created Unrivaled Review to share my knowledge, experience and recommendations for anyone looking to pursue such ventures.