If you are looking at using Sales Funnels to build a business online, then Blake Nubar is a name that you will likely come accross. He has released a course called the Funnel Formula which aims to teach you how to use this method of marking to make passive income.
Is the course worth the asking price and is Blake someone you would want to invest in? That will be the focus of this review today.
If you are short of time and just want to get to the meat and potatoes, just click here and you'll be taken directly to the verdict.
Who Is Blake Nubar?
Blake Nubar is an online marketer and entrepreneur from the United States who leverages Sales Funnels to make an income online.
He has been awarded with a 2 Comma Club Award from ClickFunnels, for being able to drive 6 figures of business through the platform. In fact, it is reported that he managed to do so in as little as 43 days.
According to his official website, Blake has been featured in the likes of Funnel Magazine and even the Entrepreneur publication.
This has all been achieved in a short amount of time; only formally beginning Internet Marketing back in 2017. This is when he co-founded a digital marketing agency that specializes in online marketing, primarily Sales Funnels.
From a Social Media standpoint, Blake is referenced on several videos on YouTube. He also has a channel with just over 300 subscribers. Then again, he doesn't really post content here with just 1 video upload.
Blake is also active on Instagram (@blakenubar) and Facebook. He has a Facebook following of just over 3000 followers which is where he appears to be most active.
Whats Included In Funnel Formula?
The Funnel Formula aims to be a done-for-you Sales Funnel package, based on the experiences and successes of Blake's own funnels.
The concept is that anyone, even with limited experience of Funnels, can get up and started with this marketing strategy, leveraging the set-up and optimization that has already been done.
If followed, the process of the training would be as follows:
#1) Setup Your Funnel
The training will outline how to build a new template from scratch within the ClickFunnels platform and leverage the template provided.
# 2) Drive Traffic
Send traffic to your funnel using a number of recommended marketing strategies.
#3) Profit, Rinse and Repeat
Skim-off or look to reinvest earnings made from sales through your Funnel; building out more funnels or increasing your marketing budget .
Funnels Formula Course Content
The Funnels Formula provides access to a pre-packaged set of templates and some additional training. Consider that this is not a tailored service; all students will gain access to the same materials.
Upon sign-up, you will get access to:
Pre-formatted and customized Sales Funnel and copy to use in the ClickFunnels Platform (required a ClickFunnels account)
Training material on how to setup/launch and drive traffic to the funnel.
Set of graphics to use on each page of the Funnel.
Email sequences to use in Email Marketing campaigns for successful Sales Funnel signups.
The training video library is split into 5 phases:
Funnel Strategy – Outlines the process and how the funnel is built to work.
Page Customization – Here you learn how to adapt the funnel to suit your own offering. You learn how to customize each page of the funnel, optimally.
Email Sequences – Provides some training on what a good email sequence looks like, and gives some example copy to leverage.
Traffic Hacks – provides an overview of the best and most recommended traffic sources to use.
Funnel Optimization – Learn all about split-testing and optimizing the funnel for better results and earnings.
Final Verdict
In theory, Funnel Formula looks to be a great training program to sign up to and learn to leverage Sales Funnels for your business.
Its great that you can leverage the knowledge and experience of Blake; whom appears to be very successful using this strategy. Not everyone can win a 2 Comma Club Award.
However, its important to remember that while Sales Funnels can be very effective, it is just one marketing strategy that you can and should look to use.
With Internet Marketing, its all about diversification and developing a wide variety of skills.
Of course, Funnel Formula is all about the Sales Funnel. That is what Blake knows and does.
But, wouldn't it it be great and even more useful to learn a lot more about traffic generation, Sales Funnels and Email Marketing in-depth.
If you agree, then you should probably take a look at Savage Affiliates by Franklin Hatchett Instead.
In fact, Franklin Hatchett is also a 2 Comma Club Award Winner. He's equally as skilled and found success with ClickFunnels and this marketing strategy.
Plus, if you sign up to the Super Version (for just $100 more), you will get access to an entire library of videos on ClickFunnels Affiliate Marketing and multiple successful pre made sales Funnels too!
Savage Affiliates is a complete Affiliate Marketing course; not just one strategy. So you'll learn about entire marketing methods from scratch – whether this be SEO, Google Ads or Social Media Marketing.
My Savage Affiliates Review explains whats included in a lot more depth – plus some of my results from following the content of the course. I would suggest you take a look if you are interested in building a serious, long term online business.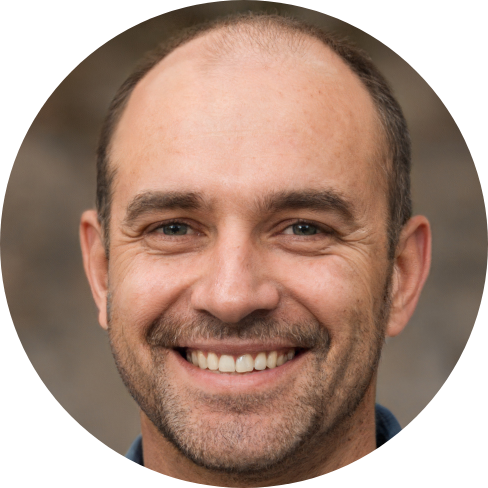 Hey, I'm Jeremy; a seasoned entrepreneur that has been earning his full time income online since 2005. My online business portfolio includes eCommerce stores and affiliate marketing niche sites. I also make money through Blockchain and Crypto. I created Unrivaled Review to share my knowledge, experience and recommendations for anyone looking to pursue such ventures.