Malik Mufasa has recently upgraded his original Glo Up Dropshipping course and repackaged it under the "eCom Program" title. V2 aka Version 2. This course is available to pick up for $836 but is this going to be a worthwhile investment? In today's review we will take a look at the content and if you should sign up. Here's My Verdict if you're running short of time.
If you purchased the original course then you're going to be pretty frustrated considering that you invested a couple of hundred on what now appears to be outdated content. While Malik has done nothing outwardly wrong here, I do feel for his existing students. Wouldn't it have been more fair to update the existing course and give his students the value they deserve. This is what other dropshipping course content creators do so I am surprised Malik didn't follow suit.
Malik is still selling his older course by the way for a huge discount to add insult to injury for previous students.
Regardless, the new v2 course claims to teach you how to create a 6 figure eCommerce course. Despite hearing this before by Malik, let us know take a look to see if it is worth the asking price and potential upgrade.
About Malik Mufasa
Malik Mufasa is a young online entrepreneur most notable for his YouTube channel where he has acquired over 13,000 subscribers. I actually discovered and watched a couple of Malik's videos several months ago and he only had 10,000 subscribers at the time so his channel has grown pretty quickly.
Malik can only be early 20's at most, and has an interesting story about his background from Ghana (and his "not so rich family"), escaping his 9-5 and graduating with a degree in Communication Technology. They managed to put him through school though…
He's very active on YouTube, regularly releasing new dropshipping content with a schedule of at least a video a week.
Amid sharing the typical dropshipping strategies and recommendations, he likes to actively promote his course. Chances are, that's how you discovered it sand landed here in the first place.
Videos commonly use clickbait titles and follow similar patterns like the "this product" series.
Glo Up eCom Program Review
The course is hosted via the Teachables platform which will handle your payment if you decide to sign up and will also be the platform you use to login and access the course content. The domain for the course is "dropshipping degree" but you will not be graduating with any formal education here.
Teachables is actually a great intuitive and easy to use platform; there is a reason why a lot online courses are hosted there. You can watch the videos at your own pace and the course is divided up into chronologically ordered material.
There are 7 modules in the course and 38 videos. Its highly unlikely any more are going to be added considering the fate of the last course.
Considering a lot of the videos and lessons are around 5 minutes, and taking out the into videos which do not provide any real actionable content you soon start to see how expensive this course is. Its around $23 per video – ouch.
Modules in the Course
Introduction
The introduction module is a short 2 video one of around 3 minutes. You get a basic overview of whats to come plus a list of the top profitable niches that you could potentially enter the market with.
Consider everyone who signs up to the course is going to have access to the same list. Your own Niche and Product Research will enable you to therefore find a considerably less saturated and competitive market.
You also get access to download a free premium theme which you can install on your store. This is perhaps how Malik can try to justify the course price. However, you can actually pick up one of the best conversion boosting themes, eCom Turbo, for just $97. It has all the apps he mentions and more.
Module 1: Shopify
The opening module of the course is a short overview of getting your store setup on the Shopify platform.
The first lesson is an overview of the platform, how it works and selecting a theme.
You then move onto how you can get a professional looking logo, how to import products, some of the recommended apps and setting up a domain (Malik suggests through Shopify which is a more expensive yet easier way).
There is absolutely nothing here about Store Optimization which can dramatically increase your conversion rate so this is a shame.
Module 2: Product Research
Next up is product research so you know what products to include in your store and market for the best possible ROI.
Just three videos here – two around finding winning products and using Facebook to do so. This method involves researching for what other people are successfully selling.
He final lesson covers how to find the best and most reliable suppliers. Malik manages to cover this in just 5 minutes.
Module 3: Facebook Ads
Module 3 is all about using Facebook Ads to market the products you've identified previously.
With only 7 videos, here is what is covered:
Facebook Ads Overview
How to find Audiences with an online tool,
Why Your Facebook Ads Don't Work
Facebook Ads Post Overview
Facebook Ad Formula Step by Step
Duplicating Audiences.
While it can sometimes appear as filler content, there is no technical setup included here in this course. Topics that spring to mind are FB Account Setup, FB Pixel Installation, Understanding the Interface etc. This may be ok if you have used Facebook Ads before but if you are a complete beginner you'll likely need extra training/resources to learn how to do this and most effectively.
Module 4: Scaling
The scaling module is a continuation of the last – this time its about boosting your well performing ads to increase their return.
You begin by learning a strategy of what is involved with scaling and how and when to scale when it is time. Malik then provides us with an intro to his store metrics and adsets so you can see what it looks like when its all underway
There is then a lesson on reading the data and analyzing the metrics behind your ads so you know if you should increase the budget or cut them entirely.
Next are videos on understanding custom audiences, lookalike audiences and then one video covers some conversion boosting recommendations like providing offers on your products and extra incentives to buy (e.g. discounts).
The penultimate video covers how to price your products correctly.
Finally you can watch a 3 minute video on using Google to make more sales. That's right- with the complexity of Google and the opportunity it gives us, we only get 3 minutes of training on it.
Module 5: Instagram
The next Marketing strategy to be discussed is Instagram but there are only three videos here. You won't be learning how to use Influencers here, instead Malik focuses on organically growing your Instagram account. A good concept- but hard in practice, time consuming and not necessarily worth its time for its ROI.
The first lesson explains how to grow your account to 100,000 followers. Now even if you do manage to do this, followers do not equate to sales.
There's then a video on how you can structure your account and posts to get more traffic from Instagram. Consider that people on Instagram are generally browsing and not looking to shop.
The final video covers some mistakes that result in a lack of sales but it appears Malik is making some of his own!
Module 6: Secret Traffic Source
Supposedly a secret this is a platform being used by millions of people. Nonetheless it is not often discussed as a marketing strategy for eCommerce stores.
There are lessons on the overall strategy, how to set it all up and a walk-through of how it should look.
Module 7: Email Marketing
Its good to see a module on Email Marketing in the course, just a shame its not very comprehensive.
In this module I would expect to be able to set up an entire Email Marketing system from start to end.
Instead, you learn what Email Marketing is and the tools you can use for it (but not how to use them).
The final lesson and video of the course is unrelated to Email Marketing. Its about predicting trends to look for product opportunities. Its mainly using the Google Trend to which is all well and good but its hard to know what to search for to get started. Also consider many trends start and stop or fail to get of the ground. This is why they are trends and not niches!
Bonus: Facebook Ad Case Study
The first bonus included is a case study around making $1k per day on a Facebook Advertising Campaign. The idea is that this is then a blueprint that you can follow for your own ads of your own products.
Remember, the $1k you see is not all going to be profit but instead this is his revenue. You need to take out product costs, advertising costs, store costs etc to see the actual earnings. Moreover each ad campaign is different so you're not going to be able to replicate this per se.
Also what about the 6 Figures referenced on the Sales Page? $1k is four figures is it not?
Nonetheless you can see how Malik successfully researched for his product, built his ad, scaled it and got Social Proof to boost his ad performance.
Bonus 2: Winning Products
The second bonus provides you with two winning products to promote. Considering that everyone who signs up to the course is going to get these I would expect them to be highly competitive and saturated. Moreover, if they were so profitable why would Malik be giving them away and not using them himself?
Final Verdict
Glo Up eCom is a short course with just 38 videos. I think the word program to describe it is a stretch – its just not comprehensive enough. Its not cheap either – setting you back $836 for access to just the course or $960 if you decide to opt for the mentorship package (which is access to Malik's email address with no guarantees you'll get responses when and where you need them).
The fact that Malik so quickly jumped ship from his previous dropshipping course is a huge red flag for me. What happens to those students who invested heavily before? It is also a big indication he will do it again and with no mention on the sales page of updated or future content being added, those 38 lessons are likely to be all that you will ever get from this course.
The topics covered, whilst useful, are hurried over and there is so much content missing that would help you to actually build, manage and scale a long term profitable business. Malik makes many assumptions about what you know and what you don't – with a complete disregard for important training on store building, FB Ad Platform Interface training etc.
Finally while case studies can be insightful, when you set up your own campaign its going to be different in almost every aspect. You're going to need to assess your own metrics, make your own difficult decisions etc. Watching how Malik has done it will therefore not enable you to simply replicate as you are led to believe.
Final Thoughts on the Course
Once you've already invested heavily into this course the cost doesn't stop there – you will need money to fund your ads, your shopify plan and other areas if your new business. If you've got a lot of savings then that's great but if you don't, I have a good solution for you.
If you're looking for true value for your money, there's another course that is not only 5x cheaper but it has over 4x the content (175 videos with more being added every week).
If you haven't been here before, you'll unlikely be aware that I am a big advocate eCom Elites by Franklin Hatchett.
Having thoroughly researched the market and compared a lot of dropshipping courses in my time, I can confidently say this is the best course currently available. Besides its fair price ($197-$297 depending on the version you get), it includes everything you need – particularly if you're a complete beginner but there are a lot of strategies and marketing angles that even an intermediate will benefit from.
Topics include: how to set up your store, Facebook Ads, Instagram Influencers, Google Ads, Google Shopping Ads, Pinterest, Sales Funnels, ChatBots, Email Marketing and more. Its from a fellow dropshipper in the field to – with 150k subscribers on YouTube following his success.
Being a member, I decided to write up my review of eCom Elites if you wanted any further information.
When you think about it, you could sign up to eCom Elites and the premium theme eCom Turbo for only $294. You'll then have over $600 to invest in Ads, Platforms and other strategies to promote your products and make your ROI. Or save it – the choice is yours.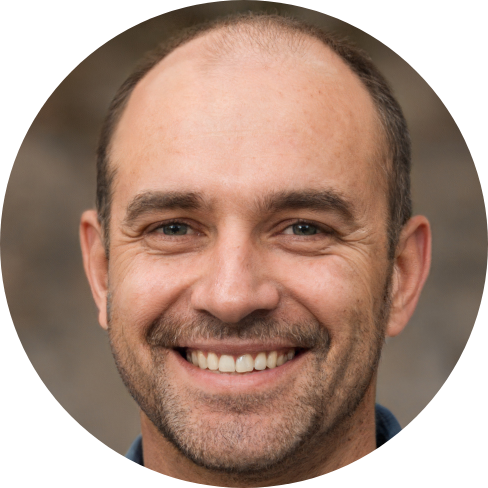 Hey, I'm Jeremy; a seasoned entrepreneur that has been earning his full time income online since 2005. My online business portfolio includes eCommerce stores and affiliate marketing niche sites. I also make money through Blockchain and Crypto. I created Unrivaled Review to share my knowledge, experience and recommendations for anyone looking to pursue such ventures.