If you've considered starting your own eCommerce business and actively use Instagram and other Social Media, then you'll likely have come across Gretta Van Riel and her online video training course called Start and Scale.
The course claims to give you all of the training, systems, frameworks and processes that Gretta has used to build multi-million revenue generating eCommerce stores from scratch. As you will likely see from the website, the key focus is all around branding.
An important note is that the Start and Scale method is not specifically based around the dropshipping model.
Instead its about researching and creating your own custom-designed product, building out and holding inventory. Its going to require quite a budget.
It is many ways teaching an advanced strategy that comes with considerably higher costs and higher risk than outright dropshipping (where you only pay for products once you have an order from a customer).
If you are a beginner and new to eCommerce then dropshipping is an easier, safer and lower risk venture.
It's generally a better place to start for most people and you can always 'scale' to your own products down the line when you start making profit. I've actually written an overview of the best courses for dropshipping which you can take a look at here.
I will also begin by stating that I am not affiliated in any way for Gretta and her training course. I was able to sign up during the short time that there were spaces left.
So instead, I'd like to offer an objective overview of the course and exactly what you'll get if you decide to sign up. I'll be providing my own opinion on whether it is worth the expensive asking price.
At time of writing, June 2019, the course is closed. It is only possible to sign up to the Waitlist. To do this you will need to submit your email address which will add you to the Foundr Enail Marketing list. From here you will be frequently emailed with offers and promotions and you will be notified about the course if you are accepted to sign up. At that point you will be presented with the full price of the course ($547 – but subject to rise).
Who Is Gretta Van Riel?
Gretta Van Riel, who also goes by the name, Gretta Rose Van Riel, is a young serial entrepreneur from Australia.
She has created several multi-million dollar startups and brands. Her portfolio includes SkinnyMe Tea (SMT) and 5TH Watches, which she exited last year as part of her "switch of focus from om eCom to tech".
Outside of eCommerce, she is an avid Social Media Marketer and has built an Influencer Relationship Management Marketing platform called Hey Influencers.
The Start and Scale course was built with the aim of teaching you step by step how to start a store and build a brand using the methods and strategies from SMT and 5TH.
Are these eCom store replicable or was Gretta in the right place at the right time? Did she have a huge head start with her large Social Media Audience and her vast array of contacts or can the typical student hope to start earning a full time income online?
Let's see whats included in the course to help us understand these questions.
Gretta Van Riel Course: Start and Scale Course Review
The Start and Scale eCommerce course teaches you how to start a business and build your own brand and product. This is not dropshipping, but instead you will be taught how to come up with a product idea and get it built from recommended suppliers.
The first thing to point out is that this is a very short course – just 6 modules with just over 30 "short-sharp" videos with Gretta and the Foundr Team.
That's right, Gretta is not present in all of the videos and the lessons (which I find interesting considering its supposedly her course and all of her strategies?)
The Sales Page mentions that each video will be released weekly; so you will not be able to access all of the course content from the very outset.
If you're only interested in one of the modules in particular, you will therefore have to wait through the basics covered in the first couple of modules.
Here are the 6 Modules that make up this course:
Module 1: Finding Your Idea
Module 2: Million Dollar Branding
Module 3: From Idea > Inventory
Module 4: How to Build a Hungry Audience of Buyers
Module 5: How to Launch Your Store to Sales
Module 6: How to Scale Your Online Store
Let us know take a look at each module, and breakdown what you are actually getting in each one:
Module 1: Finding Your Idea
The opening module of the course comprises of 5 lessons and videos and its all about researching what you are going to sell.
You discover how to: come up with your idea, stand out, develop a customer persona, plan an idea and then how to validate it.
This is a good introduction to niche and product research and it is obviously one of the most important parts of your online eCommerce business. There's not too much detail in this section but the overview is clear and concise.
Module 2: Million Dollar Business
The next module turns to branding and how you can start to build your brand from the very outset.
Gretta explains the importance of your brand and how it is crucial to your eCom results; it runs through everything you do (how your products are received, how they are advertised on Social Media and how they look when they are shipped.
The first lesson explains how to create your own branding that is unique and stands out for buyers and Influencers.
You then learn how to choose the right name for your brand and your products before turning to what your logo needs to look like.
The final two lessons provide you with a tutorial of how to buy a domain and set it up, and then building your online store.
Module 3: From Idea -> Inventory
The third module teaches you the steps from taking your idea (identified in module 1) and designing a physical prototype with the recommended ways of getting it manufactured.
The course covers both local and global manufacturing options and what you need to know about placing your first order.
The lessons in this module explain:
How to find and negotiate at good prices from better suppliers,
How to place an order,
How to design a prototype and get a working version of your idea,
Packaging and Shipping Tips
How to price your product,
How to sell and deliver your products most effectively.
Module 4: Build a Hungry Audience of Buyers
This module teaches you how to market your store and your prdocuts and attract buyers.
There is a video on Marketing Psychology with Gretta Van Riel and also special guest Nathan Chan.
You then move on to how you can build a waitlist (just like is set up with this course) and use competitions and referral marketing to increase your sales.
Then there are further modules on how to prepare for launch and get sales on the first day and then working with Infleuncers to increase your brand awareness from the very outset.
Module 5: Launch Your Store to Sales
The content here follows on from the previous module and opens with more launch tips.
It also teaches you how to take payments from your customers, set up customer support and a helpdesk. There is then some advice on hiring to Virtual Assistants to automate some of your processes to enable you to grow and scale.
You are also provides with Gretta's launch guide which is basically a step-by-step checklist for launching your store.
Module 6: How to Scale Your Store
The final module are a few videos on how you can scale your store once you start making sales.
You can learn from some of Gretta's scaling strategies and how to optimize your store with cart abandonment and other tweaks like Upsells and Discount Codes.
Theres a short video on how to use Facebook Retargeting to increase your conversions from interested buyers (the inclusion of this is strange as there is no other training on Facebook Ads/marketing).
Finally you discover how to ship at scale and handle more volume with warehousing.
Bonuses
The course comes with 5 bonuses which are supposedly worth $1888. Some of the prices seem a bit inflated ($197 for some scripts for example) but on the whole they should prove valuable.
Private Mastermind Group (Facebook group where you can discuss the content and strategies with other students and the Foundr Team. There is no mention that Gretta is even part of this community. Not sure how it has been valued at $1000?
$40 Million A Year Influencer Marketing Secrets – This is a download of an interview with Nik Mirkovic and Alex Tomic of HiSmile. In the interview they outline what they did to build their brand.
Copy and Paste Templates- Scripts to contact Infleuncers with, Email Launch Campaign Scripts and Cart Recovery Emails. Having taken a look at these scripts they do definitely look a bit robotic and unnatural. I recommend that if you sign up to this course you use them as a guide and a reference point rather than word for word.
Facebook & Instagram Ads Training – a brief mini course on using Facebook and Instagram ads.
Business Partner Joins Free – Chances are you are setting up your eCommerce business alone, but this bonus enables you an extra licence for the training/Facebook Group for your business partner/team member.
Final Words and Verdict
The Start and Scale eCom course is aimed and marketed at beginners. It recommends that you build a brand and products along with it and discusses methods and strategies that take you from product prototype all the way through to inventory.
In my opinion, research and experience, this is an advanced and high-risk strategy for beginners (or any online entrepreneur for that matter). Dropshipping is a considerably better place to start.
This way, there is no upfront investment, product creation, inventory management and the risks are considerably lower.
Setting up a new eCommerce business does come with risk; but if you are designing a a new product and stocking inventory then that risk is going to considerably higher.
It would make far more sense to start with dropshipping (considerably lower cost and risk) and then moving onto your own branded products later down the line when you have made some money that you can reinvest.
Furthermore, you have to join a waitlist (where there is no promise of ever being able to join) and the course content is unlocked weekly. As such, with this course you cannot just get started and when you potentially do sign up, you will have to wait even longer for the bulk of the course content- your learning curve is ultimately delayed.
Beyond this, there are only 6 modules and ≈ 30 videos in this course, its very short compared to others out there. I think it is a better idea to sign up to reputable course where you gain instant access to all the material from the outset. Then you can learn on your own terms.
With eCommerce and online business, it is all about taking action and not "sitting on the sidelines" like Gretta states herself. Unfortunately with Start and Scale you have to do this just to sign up.
I was surprised at how cheap I was able to sign up to the eCom Elites Course for, considering the content and the typical costs for a course of this nature.
Instead, you can join a highly recommended and premium course like eCom Elites which has over 175+ actionable lessons, strategies and methods that are available to build, grow and manage an eCommerce business from the very outset.
Its aimed at complete beginners all the way through to more advanced entrepreneurs who need help refining their marketing campaigns and installing new processes to automate and scale.
Its a course taught by another highly successful entrepreneur and covers far more than the Start and Scale Course is able to provide.
There's entire topics covered like in-depth tutorials of Facebook Ad Campaigns, Search Engine Optimization (SEO), Chatbot Setup, Instagram Marketing, Email Marketing, Abandoned Cart Sequences, Sales Funnels and more!
So if you are serious about starting an eCommerce business, the best thing you can do is take action and get started. I suggest you read my eCom Elites Review where you can see exactly why you should sign up to this course instead.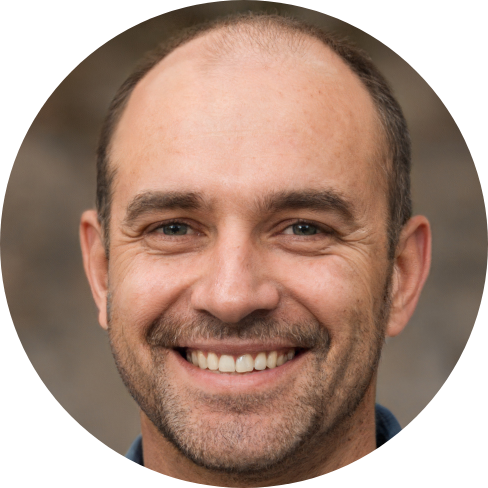 Hey, I'm Jeremy; a seasoned entrepreneur that has been earning his full time income online since 2005. My online business portfolio includes eCommerce stores and affiliate marketing niche sites. I also make money through Blockchain and Crypto. I created Unrivaled Review to share my knowledge, experience and recommendations for anyone looking to pursue such ventures.