Earnest Epps has launched his online dropshipping training course, called High Ticket Ecom Secrets. As the name suggests, the concept is around selling high ticket (or high priced) products to customers.
In this review, we will be taking a closer look at what's included and whether or not it is worth the $997 asking price. By the end, you'll be in a position to make an informed decision as to whether or not to sign up.
So without further ado, let's begin.
Who Is Earnest Epps?
Earnest Epps is an online entrepreneur, public speaker, business consultant and the founder of his online eCommerce brands: eCom Success Academy and Earnest Associates.
Earnest his perhaps best known for a range of interviews on talks he has done at conferences. He has been featured many times on online business inspired YouTube channels, although he does not appear to have his own channel.
For example, there are a number of interviews of Earnest on a channel called 'Affiliate World Conferences'; footage from a global conference aimed at affiliate marketers.
According to Earnest and his BIO, he has over a decade of marketing and sales experience which he now leverages in the eCommerce space.
Earnest has his own website, which is the URL of his namesake (earnestepps.com) where he markets himself, his brand and his coaching services.
Beyond his site, his eCommerce products and his interviews, there is relatively little to be found online about him.
High Ticket Ecom Secrets Course Review
High Ticket Ecom Secrets is an online video training course that aims to teach individuals the process of building a successful dropshipping business.
For Earnest, and the approach taught in the course, the focus should be on high ticket items. In other words, more expensive products that customers will need to invest more in to acquire.
The concept is that you will theoretically need to sell less items, yet still make a decent return on investment and income as profit margins can be larger on each sale.
Course Content
The course is divided into 8 core modules which focus on a different aspect of the business. From there, you will have access to a range of bonus content and material if you were to sign up.
Let us know take a closer look at the modules in further depth and the individual videos that make up each one:
Module 1: Successful Selection
The opening module of the course begins with training on selecting profucts for your dropshipping business.
Here, videos cover how to select products, price them, ensure there is demand and selection criteria for your first product(s).
Module 2: Defining the Market
Next, you turn to analyzing the market.
Earnest covers an overview of how to research the market, understanding the concept of brand loyalty and how to ensure your products are dropship friendly.
You then turn to some best practices including how to find out how many people are searching for your niche each month, how much competition there is in any given niche and a checklist to confirm if a product is a good opportunity to pursue.
There's also some criteria specified on what will help you stand out from the competition.
Module 3: Business Formation
In module 3, you look at your business administrative set up.
The opening video covers what you will need to have in place to ensure suppliers will want to work with you.
From there, you turn to registering your business and the type of entity that is best.
Other videos cover: what EIN's are (Employer Identification Numbers), Resellers Certificates/Permits, DBA's (Trade names) and why you will need these.
You then turn to choosing a website domain name and the importance of one for branding.
Setting up a business phone number and email address round of this module.
Module 4: Website Creation
The next module turns to building your online store, and the recommendation of choice in this course is Shopify.
The opening videos discuss the platform, how it works and why you will want to use it.
You then turn to Earnest's recommended theme (Built To Sell); a walk-through of what it does and installing it on Shopify is discussed.
Further videos cover the importance of your stores visualization, including the color theme, home page structure and the important of collection pages.
The final videos in this module talk about the best apps to install on your store and some specific content pages you should have.
Module 5: Supplier Approval
In module 5, you look at the supplier process and getting approved to sell specific high item products.
You learn about what makes a good supplier and how to research for these before you begin to contact them.
Some phone and email scripts are included to help you in your conversations along with some supplier approval docs that will help you with this process.
Module 6: Optimize for Conversion
Optimize for conversion is all about helping you to achieve a higher conversion rate from your store visitors, and thus sales.
You learn about the marketing strategies of urgency and scarcity and how these factors can help you to boost your sales.
The type of content you will need on your store, the importance of reviews and using social media to get social proof are covered.
Other videos look at how you can leverage abandoned carts to get sales from customers who did not complete their purchase, using offers and bonuses and store improvements that will all work to improve your conversions.
Module 7: Unlimited Traffic
Next up, the topic of traffic and getting store visitors/customers is covered.
The opening videos cover Search Engine Optimization (SEO), how to get free organic traffic, and how to get your store/site indexed in the search engines to be able to do so.
You then learn about Google Analytics, and setting up tracking, so that you can identify where your store visitors are coming from.
Other videos in this module cover using Google Product Listing Ads (PLAs) and Google Adwords to advertise your products. Account creation and setup is included.
Banner Ads are discussed, along with how you can leverage influencers and their audiences.
Module 8: Automation
The final formal module of the course is all around automating your dropshipping business.
You will learn what you need to be in place to be able to outsource and when and how to outsource.
Bonuses
Interestingly, there are 8 bonus modules included in this course. As to why these videos and topics are not included in the core content is unknown.
Nevertheless, here are the bonuses included and a brief overview of what they cover:
Shopify Store Creation – How to create a Shopify store from scratch, including plan selection, store design, setup and customization.
Fraud Prevention & Protection – how to prevent fraud, minimize your exposure and how to win chargeback claims
Google Adwords – Why to use Adwords, using a Sales Funnel with Adowrds, metrics to track on your account and policies you need in place to prevent account suspension.
Google Listing Product Ads – Including setting up your first PLA campaign.
Google Dynamic Retargeting – How to get visitors back to your store, how to do so cost-effectively, and how to set up the code required for Google Dynamic Remarketing.
Bing Advertising – How and why to use Bing Ads, what's required, and a walkthrough of Bing Product Listing Ads and setting them up from scratch.
SEO – How and why to leverage organic traffic,
Additional Recordings– access to a number of recordings and masterclasses on various eCommerce topics.
7 Figure eCom Expert Interviews – with a number of other eCommerce sellers and dropshippers.
Google Ad Strategies – Ways to increase Google Ad success, including research strategies and competitive analysis,
Final Verdict
At first glance, High Ticket Ecom Secrets by Earnest Epps appears to be a comprehensive course on starting a successful eCommerce business by selling high-ticket products and items.
However, on closer inspection, I personally have my reservations as to whether this is the best course to sign up for if you want to build a dropshipping business.
Here is why.
First and foremost, we need to consider the price of the course. It costs $997 which is not cheap.
When you consider that your costs will only just begin with the training, to me it makes much more sense to minimize your expense here if you can.
You will need to invest in your business, and this will include your platform expenses (e.g. Shopify plan and subscription), plus any added extras like themes and apps. Beyond this you will of course will need to invest in any paid advertising.
Beyond this, my second reservation on the course is the strategy itself.
Earnest is a huge advocate of high ticket dropshipping. While it sounds great in theory, I am not sure it is ideal for beginners.
You do not want to make any mistakes with high ticket items. You do not want to get them wrong. You especially do not want to get any returns.
These can all quickly put you in the red (spending more money than you physically have). Imagine getting a return or two on your first couple of orders. You'll need to cover this (so unless you have a lot of surplus cash, it can be dangerous).
Plus, with the dropshipping model where you do not physically see your products – you really do not know what your customers are going to get and if they are going to be truly happy with what they receive.
Of course you can order some samples; but again, you need to consider the cost involve here and all the complexities that come with it.
Lastly, with high ticket items, you need to consider that these are not generally impulse buys. Customers are far less likely to want to buy them having only landed on your store for the first time – they'll need some persuasion and some time to think about their purchase. By this point you can easily lose the sale.
One other minor downside to the course is the lack of social media marketing training, like Facebook and Instagram, which are huge opportunities and are a very cost-effective way to advertise.
So, I would like to present you with an alternative.
eCom Elites by Franklin Hatchett is perhaps the best course for beginners and those looking to build a successful dropshipping business.
It costs just a fraction of the price ($197-$297), and includes all the content you will need to start your business with minimal risk and market your products in multiple, profitable ways.
My review explains all you will need to know, including all the course material. I suggest you check that out first by clicking here.
Nevertheless, dropshipping is an ideal opportunity – just make sure you set off on the right foot by limiting your expenditure in training and investing in a proven strategy with minimal risk. Put your money where it really matters – your business.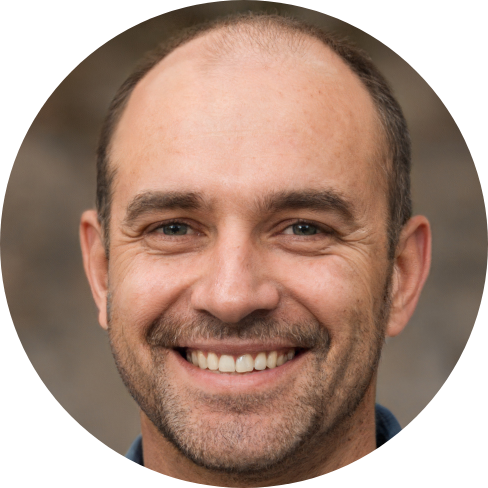 Hey, I'm Jeremy; a seasoned entrepreneur that has been earning his full time income online since 2005. My online business portfolio includes eCommerce stores and affiliate marketing niche sites. I also make money through Blockchain and Crypto. I created Unrivaled Review to share my knowledge, experience and recommendations for anyone looking to pursue such ventures.