If you run an online site, or store, then you are going to need to know how to find profitable keywords with low competition. It doesn't matter whether you are Blogging, Affiliate Marketing, or eCommerce (including Dropshipping), the key to driving traffic to your site all stems from identifying under-served keywords and tailoring your content accordingly.
The truth is, unless you are ranking in the top 3 search positions in Google for your target keywords, then you are missing out on a significant portion of traffic and potential income. This is where comprehensive SEO tools like Linkio are well worth their investment.
Did you know that the top listing in Google's organic search results receives 33% of all traffic for that search. This compares to 18% for the second position, 10% for the third position and then the traffic degrades dramatically further from there:
So, can you imagine how unlikely you are to be found on pages 2, 3, 4, 5 and beyond? Well if you want the exact stats then you will be fighting for only 8% of the remaining traffic!
But this is likely where you will be positioned; if you are lucky, when going after highly competitive and desirable keywords.
Besides, the most desirable keywords are the most profitable, the highest searched and the most likely to yield your desired outcome.
The unfortunate, but largely accurate story is that the majority of you are probably targeting keywords that are too competitive for you to ever rank for!
This is exactly the reason why you need a strategy to find profitable keywords that are low competition.
What are these exactly?
These are keywords that are very under-served on the internet. That there are not enough articles and pieces of content that exactly apply to the search term.
This could be for a variety of reasons:
A new product or service has just launched, and hence, no content could have been created up to now,
Regulations, standards, or laws have changed,
Change in consumer behavior or demand,
Subject matter is complex, or difficult to write about, and hence, no one has tried to write on the topic.
Or that nobody has identified the keyword, or has accurately produced content for that keyword.
You see, whilst Google and the Search Engines are relatively complex, their mission is simple:
Get users what they want, as fast as they can, with the minimal amount of clicks.
Therefore, if you target the right keywords, and create helpful insightful content regarding those keywords, it isn't at all hard to rank on the first page.
That is of course that your on-page and off-page SEO is without error. But this is another topic for another time.
So to help you start to identify and collect the most profitable keywords that also have low competition, I would like to introduce you to my personal favorite method.
How To Find Profitable Keywords With Low Competition = SEMRush
When it comes to finding keywords, there is a lot of different software you can use. Some are free, some are paid. Others are somewhere in between.
While the free tools are mostly limited with restrictions, a lot of the premium and paid tools provide inaccurate, incomplete or ineffective results.
In my experience, research and personal opinion; if you are looking for a comprehensive and complete SEO Tool, that includes the most powerful, easy to use, and effective Keyword Research functionality – then there is one clear winner – SEMRush.
If you haven't heard of SEMRush already, then I am about to completely change the success and trajectory of your site.
What is SEMRush?
SEMRush is one of the most subscribed to, widely used and critically acclaimed all-in-one SEO tools.
It provides a comprehensive suite of online marketing analytics tools that not only help you optimize your entire SEO strategy, but improve it, direct it, and give you actionable helpful suggestions.
In a nutshell, here's what it enables you to do: discover new keywords, analyze keyword ranking metrics, analyze your backlinks, discover and understand competitors, discover gaps in your content, and a lot more.
Perhaps the standout feature is that you can run in-depth analysis on your own website, or even, check on a competitors website – all by simply entering the URL you want to investigate. You can literally discover what content is providing the best results for your competitors.
The tool packages its functionality into various subsections which come included in each and every subscription plan. The SEO Toolkit for example, provides a fantastic array of features that takes your research to the next level.
Most importantly, when it comes to finding profitable keywords and identifying/analyzing the competition, it has one of the most powerful Keyword Research Tools that is currently available to subscribe to.
This is known as the Keyword Magic Tool.
If you are looking for a brief overview of how it works, the simple process flow below accurately describes all that you need to do:
You see, all you need to do is type in your Niche, Subject or Topic.
From there, SEMRush completely takes care of the rest and provides you with the key data that you can use to effectively find a keyword and see if its worth pursuing.
https://www.semrush.com/blog/keyword-research-with-semrush-keyword-magic/
Pros & Cons
The best keywords are those that meet a lot of different criteria. What makes them profitable and low competition, is that you stand a realisitic chance of ranking for them and that the volume is sufficient for you to obtain a good amount of traffic.
Here is why SEMRush blows away the competition:
You can easily analyse the competition,
Discover the exact monthly search volumes for thousands of keywords,
Be provided with recommended and related keywords that are easy to rank for,
Get precise quantitative figures on the difficulty of ranking for each keyword
Easy to use and intuitive platform.
And more.
And there is even a complimentary 7 Day Free Trial, which you can use to test the software and see if its for you. There no contract or obligation to sign up.
So that the very least you can sign up for a trial, gather some new keywords, and analyze your compeitition. Its a no brainer.
Using SEMRush to Find Profitable Keywords
Please Note: SEMRush provides over 15 SEO-Specific Services as part of each plan (Website Audits, Domain Analytics, Topic Research, Lead SEO Writing Assistants etc). For the purpose of this article, I will be specifically looking only at the functionality that can be used exclusively for Keyword Research
By now you know the tool that lets you easily identify winning keywords. But if you was to sign up, how would you use it exactly? What can you expect to gain access to?
I've discussed briefly how it works, but lets now take a look at a couple of practical applications to show you exactly how to get the most out of it.
Below, I document some of my favorite and most effective methods that you can use when working with the software.
These are some of the strategies that I use to discover highly profitable and low competition keywords.
Finding Your Own Keywords
If you are looking for new content ideas, or want to write a post from scratch, then finding your own keywords is a great idea.
The major benefit of finding new keywords is that, when done right, you can find keywords on topics not covered by other websites.
It all starts by heading over to SEMRush and opening up the Keyword Magic Tool.
Begin by entering your Niche, Topic or Subject. I'll use the search phrase "Best SEO Tool" for the purposes of this article and illustration:
As you can see, SEMRush first provides you with an overview of that specific keyword. But here's the major benefit of the tool – it lists very similar keywords that you may actually want to focus on instead.
Beyond this it gives you essential information and data that relates to those keywords.
Volume (number of searches per month)
Trend (search volume over time)
KD (Keyword Difficulty – how hard it will be to rank high in the search engines – 100% = the hardest)
CPC (Cost per click – how much that term would cost per click for Paid Advertising through Google Adwords)
Com (competition for paid keywords – i.e. how many businesses are bidding for the ad slot)
SERP Feat (the number of SERP features that appear in the search results for that term)
Results in SERP (how many sites are ranking, or trying to, for that or similar keywords)
And each of the above can be sorted via what you are specifically wanting to find the highest, or lowest value of.
So you can sort by most searched, lowest difficulty etc.
Simply clicking the "KD" column header will provide you with the lowest competition keywords surrounding the "best seo tools" topic.
Its incredibly simple, yet incredibly powerful.
And the SEMRush algorithm is award-winning, meaning that the data you drive from this tool is some of the most accurate, real-time data that you can get your hands on.
Reverse Engineering Competitors Keywords
Of all the functionality that SEMRush provides, the ability to monitor and acquire data from similar sites is one of the best. Its a unique feature thats relatively specific to the tool (I am not aware of any SEO tools that provide this functionality).
But how do you do this?
You first need to identify a competitor. This could be a site that you have become aware of since you started your site. It could also be a site that is ranking for a keyword that you are looking to write content for/have already written content for.
Once you have your competitors site URL, you need to head over to SEMRush account, and enter this URL into the search bar:
With this approach, you are in effect seeing what is working for your competitor, and then going after it yourself.
And before you think this is unethical, or illegal, or theft – it isn't. This literally occurs all the time in the business world. Just think about some of the promotions you see by retailers. Often, one retailer puts on a 50% sale, and then seamlessly, other competitors do the same.
Find 'Buying Keywords'
If you are looking for the most profitable keywords, then these are often "buying" keywords.
In other words, these are searches that imply intent to buy, and often, whens searched, the user ends up buying.
These keywords are exactly the kinds of keywords you want to go after!
For example:
Best [product/service]
[product/service] Alternative
Top [product/service 2019]
[product/service] Review
Buyer keywords like these are typically the most profitable keywords that you can go after.
In SEMRush, you just need to enter your competitor URL, head to the "Organic Research" functionality of the tool, and enter the word best into the filter
You will notice that only keywords with the word best are listed.
From here, you just need to sort on KD (keyword difficulty) and you'll find the easiest search terms to go after – and how many searches each month is undertaken for it!
Alternatively, you can change the word "buy" to "review" or "alternative" to see what other buying keywords your competition is going after.
Find Long-Tail Keywords
If you haven't heard of long tail keywords, then this is the quick overview. They are essentially long search terms (several words) with low competition and low monthly search volume. You are pretty much going after the long hanging fruit.
Just because they are lower in search volume doesn't meant that they are not profitable. Quite the opposite.
The major benefit of going after long tail keywords is that they are typically easier to rank for and you should rank a lot quicker.
This means more visitors to your site, and ultimately more conversions/sales.
You can do this easily in the tool by running a search with volume filters between 5-1000:
https://www.nichepursuits.com/semrush-review/#Stealing_Keywords
Alternatives to SEMRush
If you are looking for a free way to look for keywords, then, the truth of the matter is – its going to take a lot of time. Even then, you are going to have to make an educated guess as to whether the keyword is worth going after and that you even stand a chance of ranking.
You're going to need to analyze hundreds of websites, at least 10-15 for each and every keyword that you want to rank for.
How would you do this?
You would have to enter a keyword into Google (and have a rough idea of what you want to create content around in the first place). Then you would need to check the Domain and Page Authority of each and every site on the first page of Google.
You would need to document and compare each time the keyword was used in each article; and where. In the Title Tag, H1 Tag, first paragraph etc.
You see; this is all very messy and time consuming. Even then you can never be sure that you have calculated correctly, or that you know exactly what you need to produce to successfully rank.
And then you are rather limited in actually finding new keywords to begin with. Sure you can use the Google auto-fill tool when searching to pick up a few potential keywords, but you are highly limiting what you are ultimately able to find.
As far as other tools are concerned, I've used a lot of SEO software in my time to look for profitable and low competition keywords.
If you are looking for an alternative to SEMRush, or are slightly put off by the monthly fee (which is worth it when you consider the functionality) I would have to suggest KWFinder.
Whilst it is not a comprehensive SEO tool a such, for it cannot do all the things SEMRush can (like in-depth competitor website audit analysis, it is very effective at providing low competition keywords and suggesting new keywords you hadn't previously considered.
You can also quickly see what websites are ranking for the keyword and what it will take to rank above them:
I do like KWFinder and would recommend it if keywords are just your main priority.
What I would say though is that there is a lot more to ranking than just keywords, so you may want to consider an all-encompassing tool like SEMrush.
Final Verdict
They say that time is money; so why would you want to cut the corner and try to save a few $ each month by not investing in a premium SEO tool?
If you are serious about your business then you would be willing to invest wouldn't you?
Investing in a SEO Tool, and Keyword Research Tool is one of the only investments you will need to make when running a business online.
Plus, the income that you would make by ranking for profitable terms pays back for any SEO tool that you decide to subscribe to. And then some.
As an online business keywords are everything.
By not going after the right keywords, or being able to rank for that matter, you are highly preventing or limiting entirely your online success.
Do not make the mistake of failing to invest in software that saves you a lot of time and makes you a lot more money in the process.
So sign up to a SEMRush 7 Day Free Trial and start targeting those high volume, low competition keywords right now.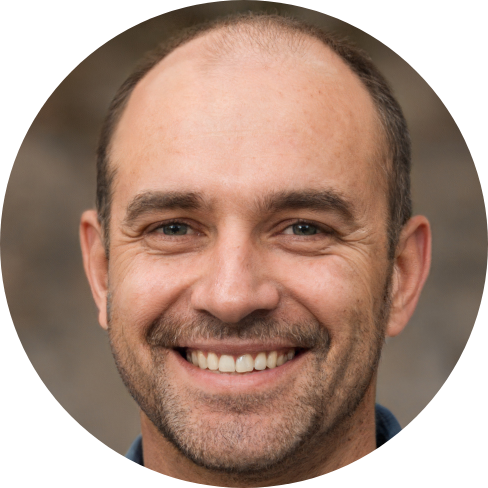 Hey, I'm Jeremy; a seasoned entrepreneur that has been earning his full time income online since 2005. My online business portfolio includes eCommerce stores and affiliate marketing niche sites. I also make money through Blockchain and Crypto. I created Unrivaled Review to share my knowledge, experience and recommendations for anyone looking to pursue such ventures.