If you're looking to get started with Affiliate Marketing, you may be wondering whether or not to get on the Infinity Accelerator Course by Branson Tay. Will this resource help you to learn the process steps involved for the business model and get you on your way? That will be the focus of this review here today.
The Infinity Accelerator course aims to get you up and running with the Affiliate Marketing business model. You'll be promoting the products of other businesses and earning a commission for each referral that you make. According to Brandon Tay, following the strategies outlined in the course, you can look to obtain your first commission within a couple of months of starting.
While this sounds a fair timeline and a respectable target, will the course actually deliver and will it help you to build an online business for the long term? Let us know take a closer look and you can see for yourself.
If you're short for time, you can jump to my verdict to help you find out sooner!
Who Is Branson Tay?
Branson Tay is a young entrepreneur, content producer and Affiliate Marketer from Malaysia.
He is perhaps well most known for his YouTube channel, where he has acquired just over 185k subscribers since he launched his channel back in 2018.
According to Brandon's story, he built his first business at 24 years old; struggling for months and not being able to obtain any success. That all changed in 2019, when he supposedly discovered what works; transitioning into a full-time entrepreneur and producing content to help others 'do the same'.
There is a lot of talk among the Affiliate Marketing community that this change happened, when he signed up the Savage Affiliate Marketing Course by Franklin Hatchett. He appears to be a member of this community on Facebook. ]
Brandon releases around 4 videos per month, 1 a week, on YouTube. Topics cover online business ideas, making money online and specific strategies in order to do so. A lot of his more recent content is very 'click-baity' like "earn $1.50 every 60s just by taking a phone screenshot".
His YouTube content appears to focus on the simple, easy and effortless ways to make money online; primarily using apps.
Whether or not this meets his vision of helping others "build businesses" is questionable. Is a business an individual downloading mobile phone apps and undertaking actions to earn a couple of dollars each time? Well, I'll let you be the judge of that.
Outside of YouTube, there is very little, if not any information that can be found about Branson.
Outside of his course site, it does not appear that he owns a website in his name or for any particular branding purposes.
Infinity Accelerator Review
At certain times, the course is only available by invite. At other times of the year when made publicly available, you can pick it up for around $197.
If you were to visit the course sales page at time of writing (March 2020), you would likely be welcomed with the following message:
"Accelerator is currently INVITE only. You may apply for review to become a client and we will contact you to see if it's a good fit."
So you may be wondering, how would you even get on the course?
Sometimes, when a course Sales Page has this listed its to get you to sign up to the course sellers email list. From there you are usually sent an invite to join. For the most part, it is what is known as a 'scarcity' tactic – a marketers way of driving interest within their product for what looks like a hard to come by offer.
By the looks of things in this instance, the second way you could attempt to sign up is by contacting Branson directly. There is no contact button on the Infinity Accelerator Site so it looks like you would have to go through YouTube.
Course Content
If you did manage to get an 'invite' onto the course and made payment, you would be getting access to 6 weeks of content.
Each week covers a particular topic, whereby you would be waiting a week for the next topic to be released and covered.
So, if you wanted to go through the course it is going to take you 6 weeks at minimum. Considering the Refund Policy is 30 days, and you can only have accessed 40% of the course – if you did change your mind this would need to come pretty early to be entitled.
You'd also need to meet other criteria, such as proving the content has at least been applied, but you can check out the full list of requirements on the course sales page. To cut a long story short there are quite a few hurdles.
Nonetheless, here is the topics that are covered in the course:
Week #1 – Affiliate Marketing Quickstart Accelerator
Week #2 – Winning Products Codex
Week #3 – Automated Selling Machine
Week #4 – Underground Email Marketing Blueprint
Week #5 – Traffic Secrets Unleashed
Week #6 – 1% Affiliate Domination Formula
As you can see, the core content of the course is about finding affiliate products, setting up a Sales Funnel and an Email Marketing campaign, and then driving traffic to a squeeze page.
From there you will promote products to the visitors who provided their email in the hope of sales/commission.
This is essentially the concept of how the course is being sold.
Final Verdict
The Infinity Accelerator is not the easiest to sign up to. Getting on Branson's email list and waiting for the invite or contacting Branson through YouTube is just not ideal.
Waiting around to begin your business is not the right approach. You want to take action, get started and begin work on what could be your escape from your 9-5.
Whats more, content that is drip-fed over 6 weeks is not ideal either. What happens if you cover the content of each topic in a couple of days with your desire to build your business. You are literally going to be waiting around for the next week; it just does not make sense to me. It's not the right mindset.
Then onto the actual content. This is a course about Sales Funnels and Email Marketing. While its nothing new and revolutionary, it is just one approach.
To me, it makes sense to equip yourself with as many strategies, methods, techniques and information as you can. That way you can diversify and when platforms change, traffic goes elsewhere etc, you are far less susceptible to loss of earnings.
Judging from the content Branson releases on his YouTube I find it difficult to believe that the material in his course will help you to build a long-term profitable business.
As already mentioned, Branson appears to have got his big break in Affiliate Marketing through the Savage Affiliates Course by Franklin Hatchett.
That course, which is considered one of the best out there to learn Affiliate Marketing, can be picked up for just $197.
You can get on it straight away, with no waiting round. You'll be getting access to over 175 videos and it covers multiple online business concepts in depth.
My review and case study of Savage Affiliates will explain more; but you'll actually learn how to building an online asset that makes passive income for years to come.
You'll be getting in-depth training on: Niche Research, Website Creation, Sales Funnels, Email Marketing, Multiple Affiliate Marketing Programs, SEO, Free Traffic, Paid Traffic and Launch Jacking and much more.
Check it out and see for yourself.
Ultimately, the choice is yours, but if you are serious about building an online Affiliate Marketing business, and I was presented with this choice again, I know what I would do.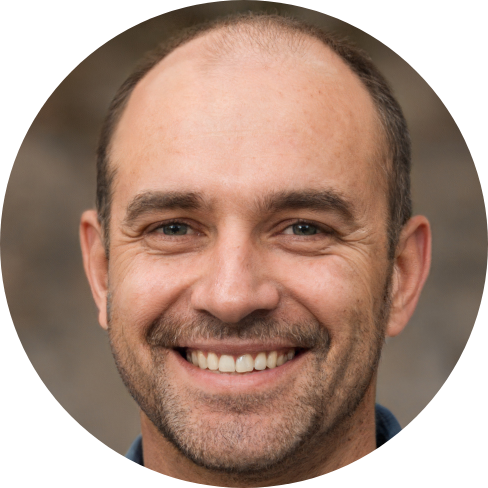 Hey, I'm Jeremy; a seasoned entrepreneur that has been earning his full time income online since 2005. My online business portfolio includes eCommerce stores and affiliate marketing niche sites. I also make money through Blockchain and Crypto. I created Unrivaled Review to share my knowledge, experience and recommendations for anyone looking to pursue such ventures.