The Internet Lifestyle Academy has been out for little over a year, but if you are here you are probably wondering whether or not you should still sign up. This review will help you to make an informed decision.
The course was created by Mike Vestil; an author, investor, speaker and probably most notably a YouTube content creator. At time of writing he has over 200,000 subscribers and creates content on a number of online passive income strategies and has also ventured out to produce content on other topics like mindset, fitness, lifestyle etc.
In many ways the Internet Lifestyle academy aims to be a course that teaches various online business models – Dropshipping and Affiliate Marketing being the most notable. Its marketed as providing you with three courses in one with the concept being that you can then set up various income streams simultaneously.
July 2019 Update:
The course is no longer open for enrollment. There is no indication it will re-open or become once more available.
If you are looking to get started dropshipping, I suggest you checkout eCom Elites Instead (full review here).
Alternatively, if you are more interested in starting an Affiliate Marketing Business, Savage Affiliates is for you (full review here).
Internet Lifestyle Academy Review
The course is hosted on the Teachables platform and is split into 'three courses'. In total, there are 10 separate sections and 50 videos with some extra downloadable files that you can use to help you implement the content.
Here is the content of the Academy:
Welcome To The Academy
The Welcome section is essentially just an introduction to the Academy and what to expect. You start out this course therefore with an video that primes you for the right approach and mindset that you're going to need to succeed.
The second video explains how you can join the Private Facebook Group to discuss the content and any other topics with fellow students.
Finally there's a short explanation of how the Academy works, the order to access the content etc.
Course 1: Dropshipping With Aliexpress, Facebook Ads and Instagram Influencer Marketing
The opening mini-course and first business model to be discussed is dropshipping using the AliExpress market to source your products. This is your typical overview of what dropshipping product sourcing is and that there's not much originality here in terms of the process steps, research strategies and methods. Then again, Mike did release this course before a lot of the free YouTube content was created and a lot of other 'gurus' started selling course.
In a nutshell dropshipping (with AliExpress) is building a store around products you can find for sale on AliExpress. You then market them, get orders on your store and then purchase them over at AliExpress on the customers behalf. You ship directly to the customer to avoid holding inventory and stock. You will of course add a profit margin to each sale which is how you earn money.
The first video covers the concept and how it works, before you turn to understanding how to select a niche for your store.
You then learn how to source your products (select products and find the best suppliers) and then how to set up a store using the Shopify platform.
Once you have your foundations in place its time to drive traffic to your store – this is where the Facebook Ad section comes in.
You start by learning what Facebook Ads are, how they work and how to target your audience most effectively. Next you learn how to analyze your Facebook ad data and understand how to leverage your Facebook Pixel.
Finally there are videos on how to scale, what to do if you are not obtaining many sales and then how to fulfill orders once you start getting them. Then Mike recommends that you do not use PayPal due to some potential issues with this payment provider other alternatives like Credit Card payments.
The final section here is a short overview of how to use Instagram to market your products and acquire customers.
Videos cover the basics of the platform, some best practices to implement, how to grow your account organically and then how to use Infleuncers to get your product in front of more people.
Course 2: Drop Shipping with U.S. Suppliers and Google Advertising
The second mini-course continues to teach you how to dropship products to customers, however this time the focuses is on using local US suppliers. This will prevent the need to use AliExpress (a Chinese marketplace whereby there will be extended shipping times).
You start off by learning why using US suppliers presents a new opportunity, how it works and how to set it all up and build relationships with suppliers.
Next, you learn how to set product prices and the kinds of demographics you will want to go after.
Lessons go on to cover how to track and document your finances, how to design your store, how to optimize it for conversion and some things you should know before you begin contacting suppliers. Finally you learn how to order products and fulfill orders with these kind of suppliers.
The recommendation for selling products from US suppliers is by using Google Ads to market the products. This will enable you to target specific locations easily.
You learn what Google Advertising is and how it works, how to set up your Google Adwords account and then how to create a PLA campaign.
Videos also cover how to set your advertising budget and how to use negative keywords to get better click through rates and lower ad spend costs. Finally you cover how to create a search text ad from scratch.
The Google Adwords section is now largely outdated. Towards the end of 2018, Google updated their Advertising interface and changed the platform to Google Ads. Videos about setting up your account, using the interface etc will therefore not be accurate.
Course 3: Passive Income with Blogging, Affiliate Marketing and Traffic
The final mini course of the Academy is all about building a passive income stream through the form of Affiliate Marketing. Passive income is where you regularly earn, with minimal to no effort to maintain it. Once you've therefore built or created something, you'll earn for as long as it exists.
You begin with a lesson on how Passive Income works and the mindset you need to adopt to best benefit from it.
Blogging is then discussed as an ideal way to earn Passive Income. Lessons cover how to record your cash-flow, the benefits of blogging and how to set it all up and get the right infrastructure in place.
Next you learn about leveraging Affiliate Marketing and promoting products and services through your blog.
Videos cover the best affiliate programs to join, strategies to make $250 a day passively and how to ensure you scale over the long term.
Finally there is a subsection on acquiring traffic to your blog. You learn how to research for topics to write about, how to conduct effective keyword research, how to write an article/produce a video and then how to promote it.
Verdict and Final Words
You can no longer sign up to the Academy so its probably a good thing that I will not be recommending it.
The main concern I have with this course is that it aims to cover too much. There's various business models trying to be discussed, and with only 50 relatively short videos to do it, there's just not enough coverage for you to be able to succeed in any one of them. Sure, they're great introductions to the concepts but the truth is you would need to go out and conduct a lot more research to fully understand them and how you can profit through them. Content is also outdated like the Google Adwords section which is now based on the old retired interface.
Jack of all trades master of none. This is perhaps the perfect description for the Mike Vestil Course.
Not only this, do you really want to spread yourself this thin and try to take on three entire businesses at the same time? You'd be completely overwhelmed and overworked and you'd struggle to make traction in any one.
Instead, if you really want to succeed online and start making an income, then I suggest that you isolate a business model and spend your time, effort and resources on that. Go all in; you're results will be far more effective.
Personally, I am a huge advocate of Dropshipping and Affiliate Marketing. My blog and content here is clear evidence of that. Both have their pros and cons and both can be hugely profitable with the right application.
The right course that provides comprehensive content is going to be one of the best things you can do; it will help you learn the business model inside out and save you a lot of time down the line.
If you want to get started with Dropshipping, then I suggest you take a look at eCom Elites. With over 175+ videos on the entire business model – from store setup through to optimization, Social Media Marketing, Sales Funnels, Email Marketing, SEO and more, it really has all you need. Read my full review of whats included here.
Alternatively, if Affiliate Marketing sounds like it will be more ideal for you, then Savage Affiliates is one of the best courses on the market. With over 100 videos, you'll learn how to build your assets, all of the best marketing strategies, the best niches and products to promote, SEO and tonnes more.
Read my Savage Affiliates Review for more information.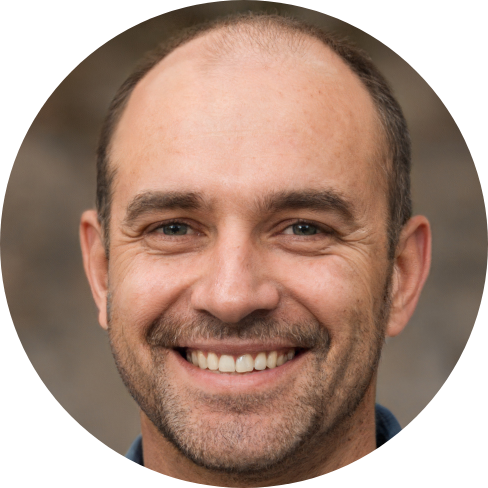 Hey, I'm Jeremy; a seasoned entrepreneur that has been earning his full time income online since 2005. My online business portfolio includes eCommerce stores and affiliate marketing niche sites. I also make money through Blockchain and Crypto. I created Unrivaled Review to share my knowledge, experience and recommendations for anyone looking to pursue such ventures.