If you have stumbled across, or been introduced to the Invincible Marketer training course by Aaron Chen, then you'll want to know more about it before you sign up. In this review today, we'll be taking a look at whats included and if it is worth the cost. Besides, the entry level price is $49 each and every month.
Invincible Marketer aims to be an a-z step by step guide to help anyone build a profitable online affiliate marketing business. It aims to teach a system that Aaron has devised from over 10 years of marketing online. Learning from his failures and most recently, his successes.
But will it do just that? Continue reading to learn more about Aaron and the course, or you can jump straight to my verdict.
Who Is Aaron Chen?
Aaron Chen is an entrepreneur and content producer from Malaysia. He is perhaps most known for his YouTube channel which goes by his namesake.
He has acquired just over 17.5k subscribers and routinely uploads content all around online marketing, specifically affiliate marketing and making money online.
Videos are often a mix of motivation and strategy; like some of his more recent videos: "How to be successful in online business" and "clickbank affiliate marketers for beginners" and "how to overcome video camera shyness"
Aaron claims to have gone on an illustrious journey. He claims to have spent over $90,000 in 8 years trying to work out how to make money with affiliate marketing online. Within his story, he states that he failed many times along the way.
Due to his perseverance, he claims to have turned his failure around to where in 2016, he has been able to go on to succeed with online and affiliate marketing. His earnings are supposedly in the 4,5 and 6 figures across several products.
He states that his 8 years of failure were mostly the result of using outdated and ineffective affiliate marketing techniques mostly around Sales Funnels. (Buying traffic, converting them into leads via a capture page, building a list and sending that list offers/promotions). He even states that he wasted over $30,000 on solo ads within the traffic generation portion of the strategy (coming to the conclusion that this is the most "inferior type of traffic").
Aaron states that he followed this ineffective system for a long time and was never able to truly succeed with it.
Interesting that he uses a similar process to sell his course via what he has named 'the Invisible Marketer Series.'
To begin with you will be directed to his sign up page from YouTube:
From there, you're placed into his email list and funnel:
Aaron will then attempt to sell you on the course – the Invisible Marketer (the subject of this review today).
Overall, Aaron claims that you need to be unique with Affiliate Marketing (and instead of using systems), you need to place "a wrapper" around what you are promoting to be different and stand out.
Aaron suggests you focus your attention on:
Generating your own traffic (higher quality) instead of buying lower quality traffic.
Never to use use replicated systems.
Aaron states that he continues to use Affiliate Marketing and promotes a lot of products; including those found on Clickbank.
Invincible Marketer Review
Invincible Marketer is a 17 session course hosted on the Kartra platform. It costs $49 per month to enroll and continue to access the content. The concept is that by continuing your membership you can stay apart of the community (you also get access to a private Facebook group).
Each session has individual lessons which relate back to the general focus of that session.
At the heart of the course you get the 'core training', and you also get 'mindset training'.
Of course, the mindset section is not about the actions you must take. Instead, the idea is that it reduced your inhibitions and ensures that you commit to your new affiliate marketing venture.
Here's a summary of what the course aims to deliver:
The Core Training
Problems inherent with common affiliate marketing strategies.
3 step process to building assets regardless of current technical experience.
How to begin affiliate marketing with no products or without your own list.
How to find 'complimentary products' so that you can earn more with less work.
Communication strategies to build trust with your audience
How to effectively acquire traffic
How to use value to make sales and not appear pushy
Essential Mindset Sessions
Overcoming a failure mindset
How to stop 'quitting' on the things you start
How to become accountable
How to remain dedicated
The course is not short. For example the opening lesson in the first section is 35 minutes. This can be a little overwhelming, but it is in-depth and it does help to justify the ongoing monthly cost.
However, you should consider that not all videos are this length and they range starting from just a couple of minutes.
The mindset content is always provided at the start of every session. From there you go on with the actionable content which helps you to build the business. This is covered both in-front of a white board and live recordings of Aaron's computer.
Final Verdict
Don't get me wrong, the Invincible Marketer course has clearly been well thought out and well put together. It does appear to be created following experience and what must have been a lot of frustration. Moreover, it is properly filmed and it is pretty in-depth.
However, the content does appear to be mostly Sales Funnel and Mindset based; which in my opinion is probably not the best place to start or pursue with Affiliate Marketing.
Regardless of whether you are a beginner or a more advanced affiliate marketer, sales funnels are what you should come much later on in the process.
So instead, I'd like to recommend an alternative.
For a one off price of $197, or $297 if you opt for the ultimate version – Savage Affiliates by Franklin Hatchett is going to teach you considerably more about building a long term affiliate marketing business.
He is a 2 comma club award winner (sold over $1,000,000 worth of ClickFunnels product) and has generated a multi-million net worth through affiliate marketing alone. His YouTube Channel (of over 250k subscribers) exemplifies the value of the material he produces.
Savage Affiliates also comprehensively covers Sales Funnels (and has a distinct module with over 30 videos exclusively on it), but you'll also be learning about considerably more and steps that you should undertake way before you set these up. This includes:
Website Setup & Training.
Email Marketing Setup & Training.
​ClickBank Training & BONUS Funnels.
Amazon Affiliate Marketing Training.
Google SEO Traffic Training.
Paid Traffic Training – including Facebook Ads.
Free Traffic Training
My in-depth review of Savage Affiliates will help you if you did want to learn more.
But the truth is Savage Affiliate is going to give you far more upfront, and be far more beneficial in the long-run.
A lot of the mindset material of Invisible Marketer is going to be wasted on you if you are serious about building an online business; you'll have it already. And if you need it; there's plenty of free resources out there (or books to pick up).
It is not the purpose of an affiliate marketing course to get you motivated. Savage Affiliates is there just to provide pure actionable content.
Plus, if you opted for the ultimate version of S.A. you can even pick up pre-made and pre-optimized sales funnels.
So for me, when it comes down to it, it just makes sense to get Savage Affiliates.
Ultimately, the choice is yours. I can only suggest what I believe is the better choice.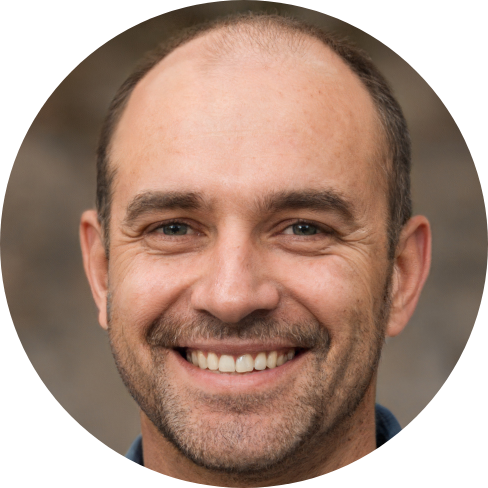 Hey, I'm Jeremy; a seasoned entrepreneur that has been earning his full time income online since 2005. My online business portfolio includes eCommerce stores and affiliate marketing niche sites. I also make money through Blockchain and Crypto. I created Unrivaled Review to share my knowledge, experience and recommendations for anyone looking to pursue such ventures.