Paulo Beringuel is an Affiliate Marketer and YouTuber who uses a number of Affiliate Platforms and Programs to find products and promote them using various marketing strategies to earn an income online.
The JVZoo Affiliate Marketing Mastery course is training on promoting digital products found via the JVZoo platform and using an Email Marketing strategy to generate referral commissions. This review today will take a look at the content, whether or not it is worth the $497 asking price and give you the information you need to make a decision about sign up.
Here's something to quickly consider. If you're new to affiliate marketing, then there's a lot more to this business model then finding products, sending traffic to a landing page and then emailing your subscribers about those products. Don't get me wrong, JVZoo is a great platform with many different niches of products to promote, and Email Marketing is a fantastic strategy when set up and used correctly. But its not the only Affiliate Marketing Platform out there or the only marketing strategy you can/should use. This course however, focuses entirely on this method.
I just want to be honest with you at the outset, and let you know that you do not need to focus solely on one method and buy into a method that offers a 4/5 figure income through the setup of a simple system and process workflow.
Now, I don't believe Paulo is necessarily a scammer. He does appear to be earning online with Affiliate Marketing, primarily using JVZoo and Email Marketing.
But does this necessarily mean you should invest $497 on the course. This is expensive for a course in my opinion.
Who is Paulo Beringuel
As already mentioned, Paulo Beringuel is an Affiliate Marketer and content producer from Sydney Australia that primarily uses Email Marketing and YouTube to promote affiliate products.
He has acquired quite a following on YouTube. At time of writing he has over 30,000 subscribers.
His content primarily focuses on "How To" style tutorials; providing tutorials primarily aimed at beginners who are looking to get started with Affiliate Marketing and earn an income online. He focuses primarily on JVZoo and Clickbank.
The interesting thing with Paulo is that he has transitioned his channel out of providing his own product review videos to providing training-style and instructional videos. He also appears to be a bit of a serial content course producer, and has a number of courses on Affiliate Marketing methods and strategies. Instead of just packaging them all under one course, he likes to split them up. The JVZoo course being discussed here today is a prime example of this.
JVZoo Affiliate Marketing Mastery Review
The course is a succinct short overview of how to how to promote JVZoo affiliate products using email marketing.
It is hosted on the Teachables platform which is where you would sign up for the course, and access the content if you decided to proceed and sign up.
The JVZoo Affiliate Marketing Mastery course is just 1 module long and has a total of 8 videos. It is under an hour in length.
Here is a breakdown of the course content:
The first video teaches you how to sign up to the JVZoo platform, find products to promote and then access your affiliate link. This is very easy to do and basic and you can find this kind of content on YouTube for free.
The next video provides you with an overview of how to set up an Auto-responder; a software that send automatic email communications to your subscribers at an interval or sequence that you specify.
You then learn how to create a landing page; a simple one page website where visitors can enter their email address to get onto your list. Typically you need to give them a reason or something in exchange for their email address like a free eBook to get them to sign up.
Next is a video on how to create a thank-you page, before you learn how to send an email follow up to your subscribers.
Once all set up, you will then send traffic to your landing page. Paulo provides you with some strategies to acquire this traffic like using Solo Ads (which cost).
Finally there are two short videos (totally 5 minutes) on how to check your results from your traffic and how to check your JVZoo Affiliate Sales and Commissions. This is basically just logging into the JVZoo platform and looking at this Dashboard interface (which is automatically presented to you upon sign in):
As you can see, this is a super short course and by the end of it, you'll have an Email Marketing system in place. However, acquiring traffic to send to your landing page is going to cost you (expected to pay on top of the $497 course fee).
Additionally, there is no training on how to create an eBook/ how to get people to actually be confident in providing their email address. Without this crucial step the whole system fails. You could be spending a lot of money on traffic who simply visit your landing page and exit without the email you need to then market products to.
Verdict and Final Words
The JVZoo Affiliate Marketing Mastery course by Paulo Beringuel is very short and limited. It focuses exclusively on one strategy and even then, he doesn't go into any true depth to help you master the process.
I personally use JVZoo and Email Marketing; and while they are great this doesn't mean you shouldn't venture out utilize other platforms like Amazon Associates, Clickbank, ShareaSale etc and use other strategies like Content Marketing.
My main concern with the course is the cost involved. It doesn't just stop on the course fee, you're going to need to invest in the Email Marketing Platform, acquiring traffic etc.
Overall, Paulo is a great marketer and he's managed to earn a living online with Affiliate Marketing. While he does know what he is talking about, its just a shame that he has not been able to create a course that reflects this.
There's absolutely no mention of a refund available; so I'm not entirely sure if it would even be possible. Therefore you've got to be pretty confident in the course because all sales look to be final.
The Better Option
Through some pretty extensive research and following my experience, you should definitely take a look at Savage affiliates by Franklin Hatchett.
At $300 cheaper, you're going to get access to considerable more content, on a number of strategies and platforms.
Savage Affiliates has just about every strategy that is effective today in 2019 and beyond (because new content is being added all the time). You'll learn how to build out an entire website (not just a landing page), acquiring free traffic, using SEO traffic, paid advertising on both Google and Facebook, you'll learn how to create Sales Funnels, use Chatbots, and of course learn how to use Email Marketing… properly.
It's a complete course and sells for a fraction of what Paulo's course is available for. It's just $197.
Don't just consider the price, the content is the result of a Clickfunnels 2-comma club winner (someone who has referred over $1,000,000 of sales to ClickFunnels). The training has over 100 videos which you can take a look at by checking out my Savage Affiliates Review.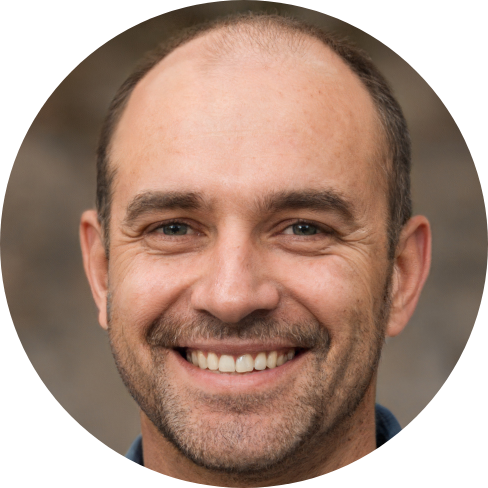 Hey, I'm Jeremy; a seasoned entrepreneur that has been earning his full time income online since 2005. My online business portfolio includes eCommerce stores and affiliate marketing niche sites. I also make money through Blockchain and Crypto. I created Unrivaled Review to share my knowledge, experience and recommendations for anyone looking to pursue such ventures.