Another young YouTuber strikes again, this time it is King Comm (real name Chris Waller). He's only been dropshipping for all but a year but that's enough to bring out a course apparently. At 20 years old you can have ba wealth of business acumen and experience by this logic. This Royal Blueprint Review will take a look at what you get and whether or not its worth the $297 asking price. I'll be providing my verdict whether you should sign up at the end.
Sure, $297, is not the kind of extortionate fee that some other courses can be guilty of charging, nor is it for a training course that in theory could dramatically change the trajectory of your income and your life. However, its at the same price point as some of the best courses on the dropshipping business model. So there's no need to sign up for this course on just price alone. Thankfully I've put in the thorough research on some suitable alternatives (if necessary) so you don't have to.
King Comm aka Chris Waller
King Comm; a fancy play on the 'king of eCommerce', is an active YouTuber and content creator. He specifically focuses on producing content on the dropshipping business model. He claims to have made hundreds of thousands in profit via dropshipping, but I am yet to see actual footage of his Shopify Dashboards. Sure, he has those screenshots but interestingly they are always copied into Word documents?
The '$600,000 Store Reveal' video is a prime example of this. Not once does he show his Shopify Dashboard. Instead, there's a focus on showing you the store design and the sourcing of products on the AliExpress platform.
Despite this, hes still managed to acquire a large following in a short amount of time since his channel launched on Sep 21st, 2018. At time of writing he has 64,173 subscribers and his videos manage to acquire around 20k views each. He clearly knows how to market his content so let's give him credit where credit is due.
Hes channel has that classic millennial look and feel to it with colorful branding and of course the clickbait titles.
Royal Blueprint Review
The Royal Blueprint is a succinct four module course, 3 if you exclude the intro section which consists of just 3 short videos. You do get a number of bonuses which serves content in a variety of different topics and areas.
The course is currently sold and hosted on the Teachables platform which handles a lot of these kind of courses. I'm actually a big fan of this platform because its so intuitive and easy to use. It also enables course creators to divide their courses into actionable and topic-specific modules that you can go through at your own pace, and in a logical manner.
This course however, won't take you long to get through as there's only a total of around 65 videos. When you look at the length of each one, you'll soon find them to average out at under 5 minutes. Not ideal.
Sure there's no need to talk for the sake of talking but some of the topics covered require a lot of depth, explaining and breakdowns. How can an entire topics be covered in just 5 minutes?
I know I am yet to acknowledge that there are 7 videos that are "coming soon". Since this course has been out for quite some time and they have still not been released, I do not hold much hope that we will be seeing them anytime soon. Also, it does not make sense to purchase a course on the premise that you'll get this content – the 'King' has not committed to any timelines or provided any promises so these topics can keep getting pushed back (or never released at all).
So let's look at the actual content, what you will get if you decide to pull the trigger and sign up:
Intro Module
The introductory module provides you with a short, 3 minute video of welcoming you to the course and a brief overview of what you can expect.
You are also provided with the link to join the Private Facebook Group and the contact details for support if you need it now or further down the line.
Module 1: A-Z Outline (Going From Scratch to Six Figures)
The first real module of the course aims to give you an a-z, or complete run-down of building and managing and scaling a dropshipping store via the Shopify platform and using Facebook ads to drive traffic.
That's all this module really covers – some technical set up videos (important of course) but there are a wealth of free videos on YouTube for that. Where are all the other marketing strategies – Instagram, Email Marketing, Sales Funnels etc? What about Google Ads, SEO… I could go on.
The module starts with a short video on a couple of suggestions that you should implement before you test another product.
You then get a high level overview video on what is going to be covered in this module and of the process in general.
Product research? Yeah just a 2 minute video on this entire process. There's a couple of videos on researching on products on a few different sites and platforms in the next module but nothing on your niche.
There is a video on finding other stores with your product but this is more about competitive research than it is product research.
Then comes the technical videos – setting up your Shopify store (just 5 minutes?) and choosing and buying a domain name. You finish off the store setup with how to write converting product descriptions.
The next section of this module if you like is all centered around Facebook Ads. A great marketing platform of cost but its not the only one!
You start by learning how to create ad copy, finding content to use in your ads, creating a video and then adding text to that video ad. Chris explains this text as "impulsive"- getting people to act impulsively to buy your products. Don't impulse buys typically come with buyers remorse? You may be getting a lot of refunds if your'e primarily selling products in this way.
Strangely placed is then a video all on store optimization and making it easier for your customers to buy and also strategies to increase the chances of sales.
Next you set up your Facebook page ready for the ads.
Once done you can watch a video on setting up your first ad, testing ad copy/creatives, how to find what interests to target, calculating your BER and why its important.
Next are a couple of videos on scaling and two different methods to do so – vertical and horizontal (sounds like an exclusive strategy in the course but actually widely known concepts in marketing).
Finally you finish by learning what custom and lookalike audiences are and managing your ad-sets on a daily basis.
Module 2: Filling in the Gaps
Module 2 aims to provide content on all of those additional topics yet to be discussed. Its a bit of a mixed bag in terms of what is included here – there's no real logical flow.
The module starts with "what it really takes" to succeed but a lot of the information here is kind of obvious. Your'e going to need to test, invest etc but you likely know this already.
Next you learn the distinction between a winning product and winning marketing.
There's then a video on whether dropshipping is going to die soon. I hope not if we've just bought a $297 course on it. As you can probably guess, the answer is a resounding no (death of the retail outlets/ high streets etc).
You learn the differences and pros and cons of a General, Niche or One Product Store.
Then there are some videos all about store design:
Getting a professional logo for free
Increasing conversions with a custom checkout logo
Getting stripe as a payment processor
If you should use PayPal
What pages you should have in your store
Apps you need
Choosing a "trustworthy color scheme" <- lol.
Why you get traffic but no sales.
There's then a few videos back on your products. What makes a product a winner, using AliExpress/Alishark/Shopify/eCom Hunt to research for products.
Next you'll learn how to price your products, how to bulk fulfill your orders and the need to create multiple ad accounts.
The final videos cover making sure your store looks optimal, what to do about negative comments on your ads, when to file your LLC and testing with CBO.
Module 3: Case Study/ $0-$120k in 6 Days
The concept behind this module as that we can learn exactly how Chris followed the process outlined above to make a lot of money dropshipping. Case studies always get a lot of interest because not only do we want to see proof the results were actually achieved but that we can replicate on our own stores and get success.
If you think about it, if the product and the targeting was that successful for Chris, why would he be revealing it? Why would be literally inviting others to do the same? He wouldn't- he'd keep this a secret and make the profits for a long time himself. Unless of course, the profits have dried up? And to take it a step further, chances are, everyone who joins the course will be looking to do the same and sell the same product to the same audience. So you're entering a completely saturated market.
The videos here literally follow the lessons in the previous module – like setting up all required pages, the pixel, store design, importing products, writing product descriptions, creating the Facebook Page etc.
You then see the ads being built and them in action before turning to a couple of videos on outsourcing and hiring a customer service Virtual Assistant.
The final two videos are the longest in the course and show how this specific ad was scaled from $900 to $14k in a day and then up to $38k in a day. Remember this is not all profit – taking away the high ad spend to achieve this is going to at minimum cut this figure in half.
The Case Study module therefore serves as more as entertainment rather than education. You may pick up a few extra tips here and there but without being able to replicate it doesn't serve much purpose. You're still need to test your own products on different audiences and you will need to learn how to kill/scale in that specific context.
Module 4: Bonuses
The bonuses in the Royal Blueprint course are all downloadable resources; they are not videos as such.
You'll receive an ePacket countries list (which is essentially just an overview of the countries where you can ship products to using the ePacket delivery service – which is considerably faster than the standard shipping option and only costs a few dollars more.
You also get a Case Study whereby you can see a product that was sold at 21x its order value and an apparent $1m ad spend that supposedly provided a 4x return on that ad spend. If this was the case then why would this not be a video of the Facebook Business Insights tool rather than downloaded screenshots?
The other bonuses are how to set up automatic comment moderation's, some of the Facebook Metrics you will want to look at, and some basic tips on how to refine your targeting with Facebook Ads.
Verdict and Final Words
The Royal Blueprint provides you with a short, general overview of the dropshipping business model and how can get set up and running with an online store. As such, if you're a complete beginner with limited knowledge of the business model, how it works and has not yet got started then you are going to find an element of value here.
However, on the whole this is just one of those courses that just fails to deliver. This is especially true if you are an intermediate or have any dropshipping knowledge/experience but have failed to make any considerable profit or are not quite sure when and what to do to overcome your challenges. For you, a course that provides you with an in-depth training of marketing strategies including Instagram, Sales Funnels, Email Marketing, Search Engine Optimization, Chatbots etc. will be far more appropriate.
Thankfully if you do decide to sign up, you're not going to be risking too much money. But $297 is no fee to be scoffed at and while you want to invest in your education, this does not mean just buying courses if they do not warrant it.
So instead, I'd thoroughly recommend that you consider eCom Elites. For the same price, your'e going to be able to get the Ultimate Version of the course that comes with a lot of extra bonuses like a step-by-step Sales Funnel Academy, a complete done-for you and optimized funnel and exclusive Google Ads Academy access. It makes King Comm's bonuses look kind of amateur in comparison.
Or failing that you can always save $100 and get the standard version ($197 one time cost). You're still going to get all of the training (Niche/Product Research, Store Building, Paid Traffic, Free Traffic, SEO, Chatbots, Sales Funnels, Email Marketing etc). Its also hosted on the teachables platform so you'll still benefit from this style/ method of training and the benefits of the platform.
If you're looking for more information on the eCom Elites course; be sure to read my review whereby I show you inside the members area having previously signed up.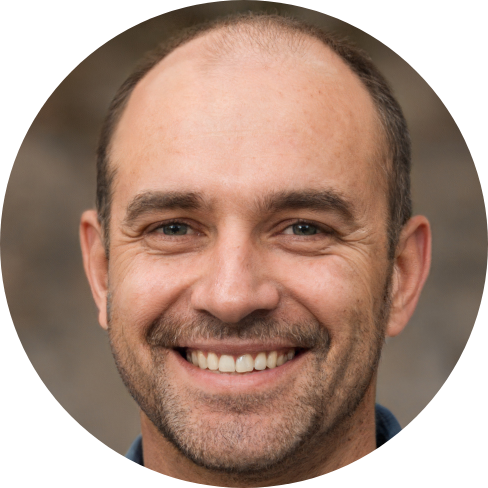 Hey, I'm Jeremy; a seasoned entrepreneur that has been earning his full time income online since 2005. My online business portfolio includes eCommerce stores and affiliate marketing niche sites. I also make money through Blockchain and Crypto. I created Unrivaled Review to share my knowledge, experience and recommendations for anyone looking to pursue such ventures.