Are you looking for a Leadpages 30 day trial? Want a little more time to test this landing page platform before you want to commit? Besides, the more time the better on a free trial, right?
Well, I've spent a lot of time researching online to find the best offer currently available. And I'm not going to keep you waiting.
There is no 30 day trial currently available with Leadpages.
The best official offer is 14 days – as you can see by visiting the official website here.
I know. It's a little disappointing.
Perhaps you'd heard a longer or extended trial was available.
That's just not the case.
At least right now.
That being said, 14 days is more than enough time to test the platform and all of its offerings.
Believe me.
And considering it's a risk-free trial; where you do not need to commit to any payment or subscription beyond the free trial period – it makes sense to give it a go anyway.
Let us now take a closer look at how it works before moving to why you should give this landing page builder a try!
How The Leadpages Free Trial Works
Signing up for a Leadpages free trial is quick and easy. You just need to go through a quick signup form and provide some basic information.
To begin, just head over to the official Leadpages website via this trial link.
Then you just need to click the "Start Your Free Trial" button.
You can't miss it.
From there, you just need to select the plan.
Now don't worry. You won't be charged right now.
This is what you would need to pay should you proceed beyond the free trial.
Standard is enough for most people, although you may want the pro plan depending on your circumstances.
Either way, you can change this later.
Once a plan is selected you will be greeted with this screen to create an account:
Just fill it in and before you know it, your free trial will begin!
From that point on, you have 14 days to fully test Leadpages and all it has to offer.
Now, its a good idea to take note of the day you signed up – perhaps even put it in your calendar.
That way you know when the payment date is approaching and you will have a date where you can make a decision.
At the same time, be sure to take note of the details you entered during sign-up.
You will need these to log into your account.
Why Sign Up To A Leadpages Free Trial
Why would you not want to test one of the best and most reputable award-winning landing page builders? And do so, entirely without cost?
It's a complete platform with all the tools you need in one place, and the analytics functionality to completely understand your marketing campaign and audience.
At a high level, here is what you can do with Leadpages:
Build landing pages from scratch without any design experience, using drag and drop functionality and customizable pre-made templates,
Engage your Audience; Connect with your community by offering webinars, downloadable resources, and appointment scheduling.
Collect website leads; Grow your email subscriber list with popups that you have complete control over.
Sell products & services; Increase your revenue with high-converting sales pages and built-in checkouts powered by Stripe.
Plus, it's not only powerful, it's simple, quick, and easy to use too.
There are hundreds of free templates to work with right off the bat and that you can fully customize to meet your own needs should you even want to.
I personally love the online screen prompts which give you ideas of what to do before you launch!
Finally
Leadpages is an award-winning and market leader in the lead generation and online marketing space; they simply offer all of the tools you need to collect leads, subscribers, and online sales.
And they enable you to do so regardless of your current knowledge or experience!
And the fact that they offer everything in one place, where you don't need to sign up to other software and tools is very ideal too!
Keeps your cost down.
And talking of costs.
There are none with a Leadpages free trial.
At least to begin with.
So do give it a try and see what you think for yourself.
It's worth it to give you ideas and inspiration for collecting leads on your site, at the very least: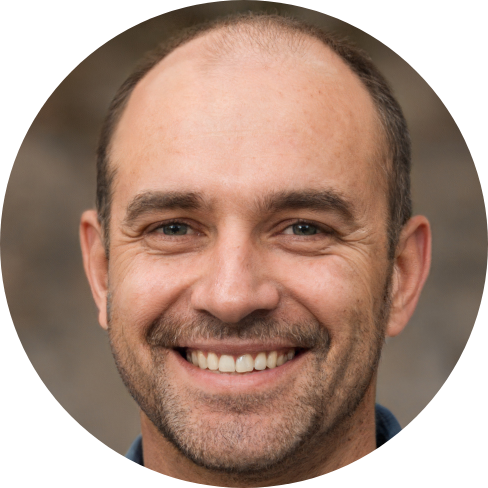 Hey, I'm Jeremy; a seasoned entrepreneur that has been earning his full time income online since 2005. My online business portfolio includes eCommerce stores and affiliate marketing niche sites. I also make money through Blockchain and Crypto. I created Unrivaled Review to share my knowledge, experience and recommendations for anyone looking to pursue such ventures.