Are you looking for a Making Sense of Affiliate Marketing Review? Then you've come to the right place. Today, we'll be taking a look at the content of the Michelle Schroeder-Gardner Course and if it is worth the $197 ($210 if paid via two payment) asking price. My Verdict at the end will clearly explain what I think you should do.
The Making Sense of Affiliate Marketing Course aims to be a step by step guide that teaches you how to build a blog that earns you a full-time income, regardless of whether you have any visitors or an audience at present.
The central premise of the course is that Affiliate Marketing is the key to monetizing a blog and that any blogger who does not generate earnings through this model is leaving money on the table.
The course is aimed primarily at bloggers and online influencers; both beginners and those who have been publishing content for years. Beyond this, the course aims to help those who are yet to discover the Affiliate Marketing model, do not quite understand how it works or how to implement it, are confused by the process or just simply are not interested in pursuing it for whatever reason.
Who is Michelle Schroeder-Gardner?
Michelle Schroeder-Gardner is an online entrepreneur and blogger, most notable for her online personal finance site, Making Sense of Cents. This blog started back in 2011, as a part-time hobby without the vision of it ever becoming what it is today. Michelle claims that she is now earning over $100,000 per month blogging, with half of that coming from the Affiliate Marketing model.
Her content is quite varied, but predominantly is based around money and personal finance; earning, saving and spending. She regularly posts articles about making money from home, saving tips, online business opportunities and other relevant topics.
The success of her blog, and online business ventures, has led Michelle to be featured on many online publications including the Huffington Post, Forbes and Yahoo. She has also been interviewed on many YouTube channels and other online outlets.
Making Sense of Affiliate Marketing Review
As you can now see, the course name is a spin-off from her famous blog. The course is hosted on the Teachables platform which is where you will make payment and access the content.
In total, there are 6 separate modules of 30 individual lessons. Each lesson is text-based and therefore you will not be getting access to any video material.
Here is the content of each module:
Welcome
The opening section of the course serves as an Introduction; how it is formatted, how to work with the platform and what you can expect to follow in each module. You also learn how to join the Private Facebook Group where other students hang out, discuss strategies and provide general course feedback.
Module #1: What Is Affiliate Marketing?
The opening module outlines what Affiliate Marketing is and how the business model works. You learn why it is a great module to pursue and the many benefits of doing so.
Module #2: How To Find and Apply To Affiliate Programs
Next, you are provided with information about actually getting set up. You start with a lesson on optimal traffic levels and what you are going to need to start making an income through Affiliate Marketing.
Then, you look at how you can identify what your readers want and are looking for online; this way you can obtain great conversion rates and ensure that you actually make commissions on your recommendations.
Michelle introduces a method to brainstorm your ideas, and then on how you can find affiliate programs to apply to. There are over 80 affiliate programs mentioned that you can pursue depending on your niche and what your current/future blog is about.
Module #3: Follow The Rules
The third module covers your legal obligations and requirements to ensure that you are building a long term sustainable business. Here you are introduced to some of the main requirements and disclosures that Affiliate Marketers need to be aware of, consider and have a plan around.
Next, you learn about Nofollow links and why this is important for referring traffic to products/services or offers that you go on to promote.
The final lesson here covers how you should proceed if you live in a Nexus State (which is a legal term regarding specific laws on specific countries of operation)
Module #4: How To Get Your Readers To Convert
Module four introduces you to a recommended tool that you must have to succeed with Affiliate Marketing. This is a 'link cloaker' called PrettyLinks which basically enables you to hide the fact that you are using affiliate links and enables you to build trust with your audience.
There's another lesson in the module around picking the right affiliate products for your brand, and the importance of not just promoting any product or offer and staying niche specific.
Deep linking is covered, before you learn about the importance of your "Click-Through Rate" and how many of your site visitors actually click on your affiliate links.
Bonuses and their importance for improving customer purchases are discussed before you can see some of Michelle's ideas for setting one up and how she likes to do it herself.
The final lessons of this section cover some of the musts you need to implement to ensure you have affiliate marketing success, and then how you can improve your top ten blog posts which will be your main money earners.
Module #5: Strategies and Ways To Promote Affiliate Links
The penultimate module is one of the largest in the course, and provides you with some strategies to promote your content and your affiliate links.
The strategies discussed include: writing how to guides, general blog posts, recording interviews with the product creator, promoting via social media etc.
There's a lesson which covers how you can create and write a successful affiliate review and what an ideal review should look like.
Michelle is a keen advocate of teaching via tutorials, and there is a separate lesson which overs her strategy and how you can do the same.
Having a helpful resources page easily accessible for your website visitors is another recommendation before you look at how you can use interviews to boost your sales further.
Building an email list is another long-term strategy that you will learn about and how you should cultivate a loyal audience by regularly communicating with then. Sending them emails with your affiliate links is also an option.
A further lesson looks at how even an 'average' blog post can lead you to great success and how it has a compounding effect over time.
Finally, the last lessons here look at how you can use Social Media to boost your reach and results, particularly Pinterest which has had a lot of impact for Michelle personally.
Module #6: Rinse and Repeat
The final module of the course is all about making Affiliate Marketing a long-term viable income stream for you and your blog.
Lessons here cover:
The Importance Of Strong Relationships (including your Affiliate Network/Manager etc)
Maintaining Your Affiliate Marketing Strategy
Regular Maintenance Checklist
The Things You Do NOT Want To Do
Making Your Affiliate Marketing Strategy Long-Lasting
Tips To Improve Your Affiliate Income Around the Holidays
Tracking Your Affiliate Income Progress
Bonuses
The bonuses section provides some extra resources to help you throughout the process.
There's content on how to always get approved for affiliate programs, how to drive visitors from Pinterest, the things to do if a blog post goes viral, how to increase your page views and maximize your reach and impact with Facebook Ads.
There's also some information on writing and editing strategies to improve your content and how to legally protect your blog.
Final Verdict
The Making Sense of Affiliate Marketing Course by Michelle Schroeder-Gardner aims to show you how to replicate the kind of success she has made with her blog.
The truth, $100,000 per month blogging is not typical for new blog owners and content writers. This has taken 8 years to build, and it is the culmination of introducing affiliate marketing to an already largely successful blog.
If you are new to blogging, you're going to require a lot more information on how to thoroughly research for an appropriate niche, how to research for profitable low competition keywords and most importantly, as many traffic generation and retention strategies as you possibly can.
Being in downloadable text format is another huge concern of mine, it makes learning, applying and implementing the content difficult. I much prefer video content which you can listen to on the go, rewind and you can have on in the background as you work in real-time.
There's also absolutely nothing on SEO; both on and off page. Sure, writing good content is hugely important but if you do not have the technical and fundamental foundations in place that helps Google understand your site, your site architecture and what to rank you for, you've got little chance of ever ranking and therefore succeeding with blogging.
Plus, there's little mention on paid advertising methods and other free methods to acquire traffic outside of Pinterest.
Blogging is only successful when you have traffic, and the content of the course fails to truly explain how to acquire it.
When you take these factors into consideration, it appears that the course is lacking and that it will not provide you with the kind of content you need to build a profitable long term Affiliate Marketing business.
Savage Affiliates by Franklin Hatchett, on the other hand, is considerably more comprehensive and for the same price ($197) you're going to get over four times the content (all through HD videos). It has literally all the information you need from site setup, all the way through to Niche/Keyword Research, SEO, Paid Advertising, Email Marketing, Sales Funnels and more.
I can understand if the allure to the Making Sense of Affiliate Marketing Course was gaining the expertise of Michelle Schroeder-Gardner. However, Savage Affiliates is taught by Franklin Hatchett who has equally earned seven figures through Affiliate Marketing (over $1,000,000 from the ClickFunnels program alone).
I signed up to Savage Affiliates back in 2018 and have been applying the content ever since. My review provides an in-depth look at the content, my results, experiences and solid evidence of why its such a great course, Most importantly however, it explains why I recommend you sign up too!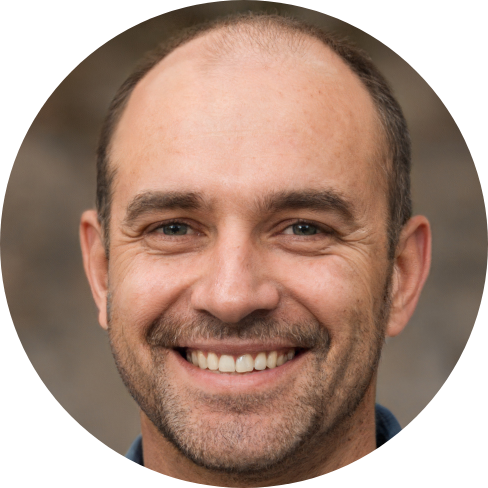 Hey, I'm Jeremy; a seasoned entrepreneur that has been earning his full time income online since 2005. My online business portfolio includes eCommerce stores and affiliate marketing niche sites. I also make money through Blockchain and Crypto. I created Unrivaled Review to share my knowledge, experience and recommendations for anyone looking to pursue such ventures.