If you're considering enrolling in Suliman Tarooq's eBay dropshipping course, then you will want to acquire further information before you sign up. That is the purpose of this Manual Dropshipping Review. Today we will be taking a closer look at the business concept, model and the course content.
The Manual Dropshipping Course aims to be a complete guide to building a profitable Ebay dropshipping business. It costs $397 if you make a one-off payment, or alternatively you can pay three installments of $180 ($540). It therefore makes sense to opt for the one-off payment if you can afford it.
But will the course deliver for you?
Keep on reading to find out! If you want a quick summary, jump to my conclusions by clicking here.
Note: the course is taught via the US ebay platform and with a US customer base in mind. The suppliers recommended include Lowes and Walmart. If you are a dropshipper outside of the US, say from the United Kingdom, a lot of the material will not be relevant for you as you will be using the eBay UK platform equivalent and requiring new suppliers.
If you're looking for a dropshipping course that teaches you how to dropship internationally, both inside and outside of the US, see my best course alternatives here.
What Is Manual Dropshipping on eBay?
The course is based on the business model of dropshipping on the eBay platform.
What this essentially entails is listing and selling products ahead of placing orders at suppliers and shipping them directly to the customer. You never own stock or hold inventory and you only purchase a product when a customer places an order.
The idea is that you are leveraging the customer base, traffic and payment processing systems of the eBay platform and making a profit by placing a markup on the price of the product you purchase from a supplier.
Here is a quick overview of the process:
Create an eBay account/store
Research for in demand products, with low competition, that you can sell for more than you source it for (factoring in all fees).
List those products
Sell those products
Place orders at suppliers
Ship directly to customer
Research and list more products,
Rinse and Repeat
The concept of manual is that you will be undertaking the vast majority of the work. There is no reliance on platforms, softwares only systems and processes.
Who Is Suliman Tarooq?
Suliman Tarooq is a young (21 year old) entrepreneur from the United States.
He mentions that he is a college dropout; realizing the opportunities present with the dropshipping business model and deciding to pursue this instead.
Suliman is perhaps most notable for his YouTube channel where he has acquired a following of just over 14.5k subscribers.
His channel goes by the name of "Success With Sully" and his content is focused primarily on dropshipping, eCommerce and other online business recommendations and strategies.
Suliman claims to have found most success with using eBay over other platforms and strategies like Shopify. The course therefore serves as the basis for this experience.
Outside of YouTube there is relatively little to be found online about Sully. He does have a Instagram Account (@sulimanfarooq) but he is not very active there nor is it an area of his focus.
Manual Dropshipping Review
The Manual dropshipping course was designed for all interested in dropshipping through eBay. Whether you are a complete beginner, or you are using expensive software and want to make your processes more "manual" and reduce your overheads and costs.
The idea is that software is expensive and cuts majorly into your potential profit margins. For Sully it is not required to succeed. However, this also means work is not automated and you'll need to conduct the work yourself.
Course Content
The course contains just over 60 videos and is split into 12 modules. Each module focuses on a different topic and area or focus when building or managing an eBay dropshipping business.
The course is hosted on the Teachables platform. This is where you will make payment, enroll and access the material if you decided to proceed.
Here are the modules of the course and what is present within each:
Module #1: Introduction
As the name suggest the course opens with an introduction to the business model and the course.
There is a video that explains the business model (which would be good to know before you sign up) and then an overview of Suliman's method and process.
You get a quick primer on how to switch from software to manual methods if you fall within this category before the module closes with a video on how to join the private Facebook Group.
Module #2: Setup
In module two you learn to the setup-side of your new eBay dropshipping business.
You begin with some videos on creating a new email account, setting up a PayPal account (to get paid by customers) and then on how to setup your eBay account and store.
You then are provided with some instructions on how to setup your business policies, site preferences and how to navigate the return address complexities considering the dropshipping dynamic.
The final videos teaches you how to add PayPal to your listings.
Module #3: Selecting Suppliers
Module three is a three-video long overview of how you should go about when selecting your suppliers. You are taught some of the essential things to look out for in a supplier, like delivery times, and why it is important to stick with one supplier.
Here you are also introduced to some of the suppliers Sully uses and has found success with.
Module #4: Manual Product Research & Listing Methods
In module 4 you turn to product research techniques.
Here, you are taught the importance of not setting profit minimums, listing standards and why to not use product research/listing tools.
The final video covers some important steps you will need to take for time effective and successful manual product research.
Module 5: Examples of Manual Product Research
Following on, you next look at some examples of manual product research and what it looks like when done properly.
Sully provides three examples here and some of the criteria involved which makes an item good and also bad. You get to see the kind of products to sell and not to sell. You also learn some strategies to go about finding better products faster.
Module #6: Listing Your First Product
Module 6 is all about listing your first product.
It all begins with learning how to calculate your potential profit before you list a product and make a sale you are required to fill. This is of course essential to being profitable through this model.
You then learn how to list your products in eBay effectively; including product titles and descriptions.
Other lessons cover how to keep up with your competition, editing listings and understanding/improving listing limits.
Module #7: Dealing With Out of Stock & Price Increase Issues Manually
Next up, you learn how to manage scenarios where products go out of stock with your supplier, and when your supplier changes prices. You learn how to do this manually without the use of software.
You get some suggestions of when you should and then how to delete a product from your store and how to resolve stock issues more effectively.
Module #8: Important Considerations Before Listing More
Module 8 provides insight into some potential issues and how to resolve them if they were to arise. The first is around being in PayPal Jail aka suspension and when you start to receive a lot of payments into your new account. Understanding and verifying your PayPal is a suggestion here.
There's a video of knowing when to upgrade your eBay store subscription and how to do so when the time comes.
You'll also be taught how to navigate around restricted brands.
Module #9: Important Considerations Before Processing Orders
A similar concept of things you will need to consider; this time around order processing.
You learn how to fulfil an order when you get your first sale and how to keep your orders organized and manageable.
The other two videos cover how you can leverage cashback websites and discounted gift cards to improve your profit margins.
Module #10: Lowes (Supplier)
Module 10 covers using Lowes as a supplier; it does so in greater depth. This is Sully's main and recommended supplier.
The videos included in this module are:
Intro to Lowes
Setting up a MyLowe's account and why you should
How to find out if a product has free shipping
Understanding Lowe's dynamic pricing system
Understanding gift cards on Lowe's and where to get discounted cards
Whether you should use the Lowe's 5% off credit card
Understanding Lowe's coupons
Overview of Sales Tax Exemption on Lowe's

Module #11: Lowes Order Processing
Module 11 continues with Lowe's and you learn how to process orders when you start receiving them on eBay.
You learn exactly how to process orders on Lowe's, check an order status, deal with cancellations and deal with customer service.
Due to the number of orders you will place and with various orders going to different addresses from various payment methods including gift cards, your Lowe's account is likely to get flagged.
How to deal with such a scenario is not covered.
Module #12: Customer Service on eBay
The final module of the course covers eBay customer service and managing your account effectively.
You learn how to upload tracking on eBay for your customers and how to keep tracking organized.
There are videos covering how to handle returns, using return labels on Lowe's, Walmart and Home Depot and how to deal with cancellation requests and resolution cases (where customers claim they do not receive an item).
You also learn how to cancel an order if a products goes out of stock or the price increases at the supplier and how to remove negative feedback from your account.
You also get some bonus free scripts that you can use with customers for common questions and issues.
Is eBay Dropshipping Worth It?
There is no doubt that there is profit to be made dropshipping on eBay. But whether you can actually make a significant income is another question entirely.
The key to making money with this model is in volume. You're going to need to make a lot of sales in order for this to become a serious earner. As this model is manual, it is going to involve a lot of work.
You need to consider that there are a lot of costs involved which bring down your takeaway profit.
While the earning screenshot figures look high – remember this is all revenue. If you are dropshipping on eBay, here are the costs invovled that you need to take into consideration.
Product Costs
eBay (10% final sale fee)
Promoted Listing Costs (5-20% depending on aggression)
PayPal (payment processing fees – 2.5%)
Possible shipping costs.
Products from Lowe's, Walmart, Amazon, – they're not cheap. With this in mind you can only really look at a 10-30% margin at best – before you have even taken the costs into consideration!
What this looks like as an example:
With some minor research, I discovered a dropshipper selling the Google Nest Hub in Charcoal. It has been sold 1,842 times.
It is currently being sold for $99 on Lowes:
On eBay it is also for sale at $99, yet the dropshipper is charging $15 delivery which is where they are making their money.
That would be a $15 profit per sale right? unfortunately not.
10% final sale fee (-$9)
PayPal fees (at 2.5% – $2.50)
$115 sales price – $99 – $11.50 (fees) = just $3.50 profit per sale!
You would need to sell this item 10 times to make $35.
So this seller has made $6,300 in profit selling this item. Sure, profit is profit and you would be doing this on multiple products but it would have taken quite some time to sell through 1800 units.
It appears only 1-3 units are being sold per day too!
As you can see the margins are tight. Unless you thoroughly do the math (just as Sully discloses in modules 3/4), you could quite easily lose money. While a product may look ideal to sell on the surface, unless you break down the costs per sale you could even run into negative returns. This is increasingly likely if you offer discounts, promotions or other offers which I have not included in the example above.
Another major concern is regarding packaging.
How do you think your customers will respond to an item being received in packaging from Lowes, Walmart etc?
Suliman states that only around 1% of customers complain but this seems unlikely.
Is There A Better Alternative?
There's no doubt that you can buy products on discount at online marketplaces like Lowes and Walmart, and flip them for a slight profit on eBay.
Ebay is a huge platform and does generate over 809 million visits a month, customers trust the platform and they are happy and continue to shop there.
However, on closer inspection, the margins that you can make dropshipping on eBay are minimal. You need to sell a lot of volume to make a consistent and worthwhile profit.
The only really way to grow is by selling dozens if not hundreds of products. Imagine the complexity involved here. Especially if done manually; this is why dropshippers turn to software.
But software is very expensive; any profit that you can make can easily be swept up in software costs and fees. This is the impetus for the course and using manual methods. However, this course teaches you how to keep costs low so all work is manual. Imagine how much time is involved to research for new products, list, re-price, provide customer service etc.
Added to the fact in our example above, you need 2 sales per hour to be making minimum wage!
What To Do Instead:
It actually makes sense moving to a platform like Shopify where your platform fees are fixed for the month instead of a 10% per sale fee.
You can then use a number of affordable and effective marketing methods like Facebook Ads, Google Shopping Ads etc to drive traffic and make sales.
Moreover, with your own store you are in complete control of the customer journey. You can more easily uspell them more and similar items (e.g. Google Wi-Fi Router and Hub along with the assistant) and boost your earnings per customer.
Plus, you have a lot more options when it comes to suppliers. You can use the likes of AliExpress and get products at literally half the price of those on Walmart, Amazon and Lowes.
You can even private label in time and create a brand.
With your own store you control your destiny; unlike being reliant on a platform like eBay that can change overnight.
There is a reason why major brands have their own independent online stores and do not sell themselves through eBay.
Learn How To Dropship
If you want to learn how to build a long-term profitable eCommerce business, then I suggest you take a look at eCom elites ($197-$297) instead.
With this course, you get over 200 videos on building an eCommerce business and brand. You'll be able to sell products with a 40,50,60% markup and more (making it a lot more worthwhile and profitable long term). Ideally, you want to sell the least amount of product and earn as much as possible- there's less work and risk involved).
My eCom Elites Review provides the full breakdown of whats included, but you get training on store building, product marketing, traffic generation, sales funnels, email marketing etc.
I'm talking thorough training on:
Niche, product and supplier research,
Facebook Ads,
Google Ads,
Google Shopping,
Bing Ads,
Instagram Influencers
Search Engine Optimization.
Sales Funnels
Email Marketing
And more.
Ultimately, if you want to dropship on eBay, then this course will help you to do that. Personally, I do not think this is the best strategy for dropshipping in 2020.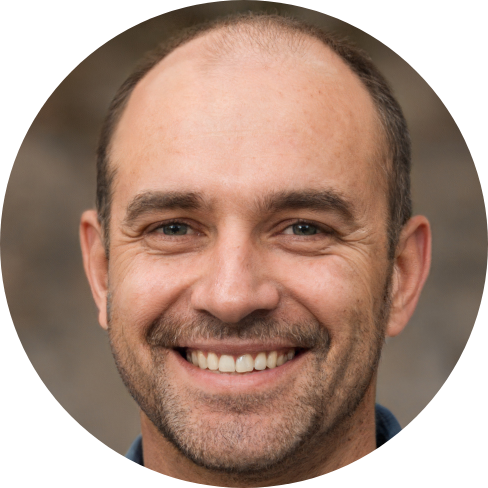 Hey, I'm Jeremy; a seasoned entrepreneur that has been earning his full time income online since 2005. My online business portfolio includes eCommerce stores and affiliate marketing niche sites. I also make money through Blockchain and Crypto. I created Unrivaled Review to share my knowledge, experience and recommendations for anyone looking to pursue such ventures.