Have you recently discovered Modalyst and considering getting on a plan? I know how you feel. I've been there.
But before I signed up, I spent some time researching the service offering and everything involved.
I'll be sharing my findings here for you today.
So, if you are still on the fence, or just seeking further information be sure to keep reading.
It could save you quite a bit of time, effort and help you find the right type of products to sell on your store.
What Is Modalyst?
Modalyst is a an online dropshipping software and SaaS (software as a Service) solution.
Upon sign up, you can add products from the Alibaba marketplace to your store with the click of a few buttons.
There are a range of integrations with different eCommerce providers, including Shopify, Wix and BigCommerce.
Modalyst is setup as an application on each different store solution.
So for instance, with Shopify, you will add Modalyst as an app from the Shopify store.
You will then set up the synchronizations directly from Shopify itself.
The idea behind Modalyst, in a nutshell, is to add high-quality products to your store, that have been vetted, from the best suppliers on the Alibaba platform.
How Much Does Modalyst Cost?
Modalyst offer three different pricing packages; Hobby, Startup and Pro.
All packages are available to sign up to on a monthly and annual basis, with there being a 25% saving on all annual plans.
The pricing for each plan is as follows:
Hobby
The basic plan, it costs $0 to sign up.
However, you only get access to a limited number of suppliers and can only upload a maximum of 25 products from Alibaba.
A 5% transaction fee will be taken on every sale you make of a product imported.
Startup
The mid-priced plan, it costs $35 per month, reduced to $30 per month if you pay in advance for an annual subscription.
You get greater access to suppliers and can upload a total of 250 products into your store.
Again, a 5% transaction fee applies and will be taken on every sale you make of a product imported.
Pro
The premium plan, it costs $90 per month, reduced to $67 per month if you pay in advance for an annual subscription.
You get complete access to the Modalyst supplier directory and can upload an unlimited number of products from Alibaba to your store using the Modalyst integration.
A 5% transaction fee still applies on the pro account and will be taken on every sale you make of a product imported.
How Does Modalyst Work?
Modalyst works by adding functionality via an application on your storefront.
It enables you to add products and tap into a directory of suppliers all from the backend of your store.
Importing products from Alibaba takes all but a few clicks, and you can bring across product titles, images and different variants.
As an integration, Modalyst provides live and real-time updates, keeping your store current even when suppliers run out of stock.
At the same time, you can set up automatic pricing readjustments in reflection of any changes made by a supplier on the Alibaba end.
This way, you will never risk losing any profit margins or even making a loss if product sourcing cost changes.
In many ways, Modalyst acts as the middleman between supplier and store owner.
Who Is Modalyst For?
Modalyst was designed for Shopify, Wix, or BigCommerce eCommerce store owners who want to research for products faster.
It is equipped to help any store owner automate the product uploaded process and to integrate directly with the Alibaba marketplace.
It also was designed to help identify premium and trusted suppliers, without the need to undertake this due diligence. It's already be done.
Verdict
On the face of it, Modalyst offers a great opportunity to automate the product sourcing, uploading and supplier diligence process.
And while it does offer a range of advantages; it's fair to say that it does come at a cost.
In reality, you are going to need to use the medium-priced tier to get the benefits from the solution.
And this is going to cost you between $360-$420 per year to leverage.
Most store owners would benefit on the pro plan, but that comes at a cost of $804-$1020 per annum.
Not cheap.
And sure, if this helps you make more money, it is easy to justify it as a useful investment.
Besides it can help save you a lot of time and effort.
But here's the thing.
There is an app called Oberlo that enables you to do a lot of this for free.
Sure there is a paid version of Oberlo, but the free version is all that you need for a lot of the functionality.
And then here's the other thing.
You are always going to be limited by what the platform recommends for products.
And they do not hold inventory; so there is no guarantee their recommended product will always be in stock.
Not what you need when you have an order…
Personally, I would much rather know how to find products to sell.
I'd rather learn the skills it takes to identify new opportunities for products, to get there ahead of the competition, and to set my store apart from all the other store owners using Modalyst.
And that way, if a product were to go out of stock; you would know exactly how to find an alternative. Fast.
So, I'd like to propose a solution.
Take a look at eCom Elites by Franklin Hatchett.
It's an eCommerce training course that has extensive training on how to research for products using various tools, processes and systems.
Plus, you also get comprehensive process on all other aspects of building a successful store; including how to actually go out and market those products and get customers.
Its more of a complete solution.
eCom Elites + the free Oberlo application are all you need.
Trust me.
And the course trains you how to use that free app.
It just makes sense.
My review of the eCom Elites course can help explain why this is the approach to take.
So check it out; you'll be pleased you did.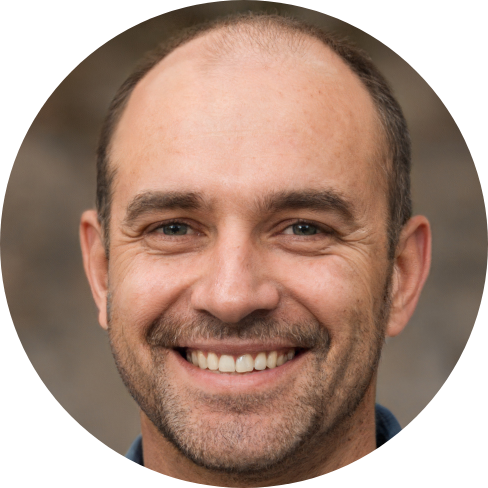 Hey, I'm Jeremy; a seasoned entrepreneur that has been earning his full time income online since 2005. My online business portfolio includes eCommerce stores and affiliate marketing niche sites. I also make money through Blockchain and Crypto. I created Unrivaled Review to share my knowledge, experience and recommendations for anyone looking to pursue such ventures.