Arie Scherson is quite a familiar name in the dropshipping space. He seems to have been around for quite a while and has released a number of products. His latest, Netsphere, will be the focus of this review today.
Netsphere strives to be a complete online resource; combing a video training course and access to a private mastermind group (community of like-minded students). It aims to teach even complete beginners of how to start and scale an eCommerce business using the Shopify platform.
But is this the best course on the market at its price point? Should you be considering signing up on a rolling contract?
Let us know take a closer look at the creator, Arie Scherson, and the content so we can make an informed decision as to whether or not it is the best choice.
Who Is Arie Scherson?
Arie Scherson is an online entreprenuer, dropshipper and content producer from the United States.
He is perhaps best known for his YouTube channel, which goes by the handle 'ArieS1'. To date, he has acquired over 78,000 subscribers since he began uploading content to the platform.
His videos primarily focus on the eCommerce business model, the Shopify platform and other dropshipping related content. You'll often find videos on strategy, recommendations and how to's in relation to this business opportunity.
He has been publishing content since 2018, and continues to publish relatively frequently to this day.
Arie is also active on other social media channels, including Instagram and Twitter. Here, he is marketing his brand and driving traffic primarily to his YouTube channel.
Its important to note that Arie has released other dropshipping courses in the past. For example, his Ecom Inner Circle course can still be found online. It is closed for enrollment so it appears that Netsphere is all that is currently available from Arie.
Whether or not all of the content has been repurposed, updated or what happened to his former students and their access is unknown.
Netsphere Review
Netsphere is an online video training course that is hosted on the Kajabi platform. This is where you will make payment and access the content, if you were to sign up.
The course is aimed at anyone interested in building an eCommerce business through Shopify; irregardless of current knowledge or experience levels.
Access is available for $29 per month (which works out at $348 annually) or you can get on an annual membership for $199).
Either way, the course is broken down into 10 different sections. Each one aims to teach you a different aspect or process step of the business.
Course Content
We will now take a closer look at the content included in each section below:
Section 1: Warm Welcome
The opening section of the course is a simple introduction to what will be included.
It also discusses how you can contact the support team if you have any questions or issues.
Section 2: The Foundation
Next, you begin with the first set of processes and actionable content. Here, you are essentially learning about what you need to set up for this business all to work.
The first video covers some of the most important aspects of selling online. You then turn to the types of stores available to you (general vs niche), what is recommended and how to narrow down once you start making sales.
Arie covers the importance of different sections (layout elements) of your Shopify store and some of the things that stop people from purchasing.
You then learn how to add quality products to your store, and the importance of quality over quality.
Next, you can watch a video of a Shopify store being created live from scratch.
Other videos in this section include:
How to come up with a memorable store name,
How to set up a tracking page,
Best apps to install,
How to create your store logo,
Setting up a payment provider,
Adding currency converters for international store visitors,
How to narrow a store from a general to
What a product page should look like (including images)
How to spy on the competition
Section 3: Finding Winning Products
In section three, finding products to sell is covered.
You learn a number of strategies to discover new products, including using search and trends and and then validating what you have found.
Arie provides a live product research example video and also mentions the importance of finding 'filler' products for your store.
Section 4: Instagram Influencer Marketing
Next, you look at the first promotion strategy covered in the course; using influencers on Instagram.
Here, four videos cover the fundamentals of what Instagram influencers marketing is and how it works, how to find profitable influencers, how to get the best ROI (return on investment) and then how to use the platform for free to acquire customers.
Section 5: The Art of Facebook Ads
The next three sections turn to the other marketing strategy covered in the course; using Facebook Ads.
The first of the three covers the basics and what will be involved.
Videos cover the main testing strategy recommended, how to budget for your campaigns, how to organize your ads and the main calculations you need to run to ensure you return a profit.
Section 6: Facebook Ad Testing
Facebook Ad Testing follows and this is all about running a campaign on a product to see if there is a demand for what you have to sell.
Videos here cover setting up a Facebook Ad account, how to install the pixel and how to create your brands new page.
You then go through creating an ad; both video and image based ads and what they should look like.
A live testing campaign is created and discussed in a further video, explaining the process steps that you can replicate.
Other videos in this section cover:
Split testing ad copy and thumbnails,
Reviewing and monitoring ad performance through metrics,
Scaling ads that show promise,
Arranging your Facebook Ad Manager effectively
Reinvigorating a failing ad that previously worked,
How to contact Facebook support if you need to,
Strategies to lower your CPM,
Using Poage Post Engagement ads to acquire customers
Section 7: Advanced Facebook Ads
Section 7 continues on and finalizes the mini Facebook series of the course.
Here, you move on to some more advanced content that will only come when campaigns have been set up and have been running.
You learn about lookalike and custom audiences and how to use them to your advantage. Re-targeting these potential customers is also discussed.
You also can access videos on dynamic product ads, micro testing, manual bidding, low ticket strategies and a couple of Facebook ad case studies.
Section 8: Building Back End Systems For Automation
Next up is all about automating your business to take away some of the manual effort normally required.
Content here discusses how you can leverage abandoned carts to increase your sales, how you can email store visitors to boost sales and how you can use upsells to increase your AOV (average order value).
Acquiring traffic through the search engines is covered in one video before you turn to using Many Chat (an chatbot platform) to market your store and your products.
Section 9: Building A Long Term Business
The penultimate section is all about how to make your store a long-term business and whats involved with doing so.
You learn about branding your products to set you aside from the competition and some strategies around your ads in regards to your current budget.
You learn about building a team, creating unique content, and how you can boost your stores visibility with affiliate programs.
You can also access a bookkeeping profit and loss sheet here and why you may want to consider contacting sourcing agents.
Section 10: Student Resources
The final section of the course includes a number of checklists, templates and downloadable content to make the application of the content faster.
Private Mastermind Group
Upon enrolling in Netsphere, you also have the ability to join the private mastermind group.
This currently has over 1,000 fellow students whom can ask questions, discuss and learn from one another all in relation to the course content and business model.
Final Verdict
Netsphere by Arie Scherson aims to be a complete online resource that even beginners can use to build a profitable eCommerce store from scratch.
While Arie is a very good communicator, marketer and content creator on YouTube, having taken a look at the course, I am not sure if this is the best one to invest in and that is currently available on the market.
Here's why.
First and foremost, I am not keen on the ongoing costs. Sure, paying $29 each month sounds like its affordable but this will soon add up. Like any business, it will take some time to learn and implement the material, and its always good to check back in on the content from time to time.
Equally, platforms change, strategies develop and new opportunities arise. Things change so its important that a training course is routinely updated and you can access such material.
For this reason, I personally prefer lifetime access to a more routinely updated course, and I find this very valuable. Especially when there is a private mastermind group involved.
Secondly, there are no refunds for Netsphere available. All payments are final so if you sign up you are committed and your money is as good as gone.
I find this to be a bit of a red flag and almost a lack of confidence by Arie in his course. The fact that this information is hidden from the sales page and can only be accessed by a link at the bottom is also a bit disappointing.
Lastly, while the content looks great and there is a lot covered on Facebook advertising, it would have been good to see other marketing strategies discussed in much further detail.
Sales Funnels and Google Ads are not mentioned or covered at all, whereas Email Marketing, Chatbots and SEO (search engine optimization) are not covered in any real depth. There's just a few videos added in the final sections.
These are amazing marketing strategies that any online business can benefit from. They a great way to acquire customers, have stood the test of time, and enable you to diversify and to protect your business from platform or algorithm changes.
So, I would like to suggest you consider an alternative to Netsphere that overcomes these major limitations.
eCom Elites by Franklin Hatchett is my recommendation and course of choice. A one-off payment will give you lifetime access to all the content you will ever need to start, build and scale an eCommerce store. Plus, its routinely being updated, upgraded and has expanded to over 200 videos.
It has every marketing strategy and angle referenced above, plus a private mastermind group of over 8,000 students to chat with and learn from.
My eCom Elites review will provide you with all the details you need, so I would suggest you head over there and give that a read first.
Nevertheless, building an eCommerce business is a great way to earn an income online. It just makes sense to me to get on a course that gives you all the information you need, at a more respectable one-off price.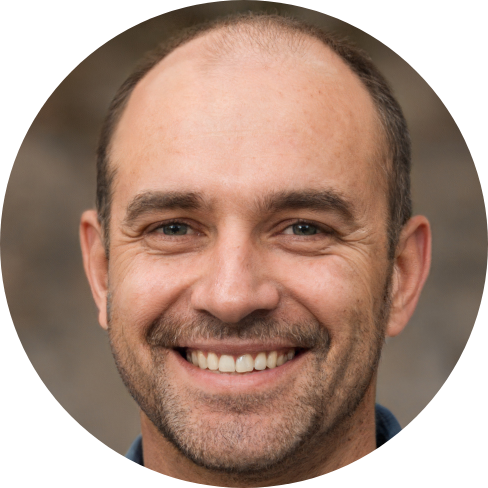 Hey, I'm Jeremy; a seasoned entrepreneur that has been earning his full time income online since 2005. My online business portfolio includes eCommerce stores and affiliate marketing niche sites. I also make money through Blockchain and Crypto. I created Unrivaled Review to share my knowledge, experience and recommendations for anyone looking to pursue such ventures.