Next Gen eCom is the second course in recent years created by Tanner Planes. It follows on from Zero To One Thousand which interestingly, is still available for purchase. For $497 is this course going to help you succeed with eCommerce? Or are there better dropshipping course alternatives that you'd do better to enroll in? That will be the purpose of this review today.
The course is marketed as a step by step training and blueprint of the all strategies Tanner Planes, and his students, personally use to succeed in eCommerce. As such, the course primarily consists of recommended strategies, apps and methods to use.
If you are short for time, or just want to get a quick overview of whether or not to sign up, click here to be taken directly to my verdict.
About Tanner Planes
Tanner Planes is a young 17 year old entrepreneur from the United States. He has mostly found success within the eCommerce space, and has built an active audience on YouTube where he promotes his course alongside providing eCommerce and other online business content.
Tanner initially started out on Vine (now a retired platform) and made money through Affiliate Marketing. Since its demise, Tanner then turned to Instagram whereby he monetized by selling shout outs and promoting other businesses products.
It is since 2017 that Tanner started building eCommerce stores, documenting his progress and sharing his progress via YouTube. At time of writing his YouTube channel has over 84,000 subscribers and videos typically follow the 'how to', with other tips, recommendations and strategies.
Tanner has also built a following of 55,000 Instagram Followers where he likes to provide updates on his entrepreneurial lifestyle.
Next Gen eCom Review
The course consists of 15 modules that cover the basics steps you need to take all the way through to some more advanced strategies.
It is hosted on the Teachables platform which handles the course payment and also enables the live streaming and playback of videos across multiple devices (Desktop, Mobile, Tablet).
Modules of the Course
Each module is based on a particular topic or element of an eCommerce business. Modules consist of individual lessons (videos) where there are around 3-6 videos on average. You also get bonus slideshows with each module which gives you the content in text format. Whether or not you use this or find it useful will be down to preference.
Tanner invited other contributors when creating his course, and certain modules are covered by other dropshippers with YouTube channels and audiences. These include: Parik Basnet, Noah Brewer, Dennis White, Hayden Bowles and Matt Faber). You may not have heard of all, or any of them, as many have small channels and provide similar content.
There are around 90 videos in total in this course; 10 of which can be found in the FAQ's section.
Module 1: Mindset
The opening module of the course consists of 2 videos; a quick introduction to the course (57 seconds) and how to access the private Mastermind group (18 seconds).
Module 2: Basics Of Dropshipping
Again module two is brief, 3 videos, and it aims to give you an understanding of the dropshipping business model. Surely you would know what this if you are investing $497 on a course around it?
Nonetheless, videos here cover what the business model is, what it entails, the framework of a shopify store and automating product orders through fulfillment.
Module 3: Finding Products That Sell
Next up is a introduction to niche and product research.
Videos here cover whether or not you should start a niche or general store and the differences between them and benefits of each one.
From there you are taught various product research methods: using Instagram Infleuncers, Facebook Ads and watching successful shopify stores to see what they are selling.
Module 4: Product Images & Descriptions That Convert
You then turn to the importance of creating product collections, and how to actually add products to your store.
A second video teaches what a high converting product description looks like and how you can do this for your own products.
Module 5: Necessary Shopify Apps
Tanner then goes on to introduce us to some of the recommended Shopify Apps he and his students use to increase product conversions and collect data from store visitors.
Four Shopify Apps are discussed and covered, why they are useful and what functionality they provide (Bold Upsell, Privy, Loox Reviews, Hurrify and Trust Badges).
Module 6: Back-end Marketing
The purpose of this module is to help you make sales on Autopilot and to reduce your overall work and time spent on the back-end processes of your store.
You learn about Email Marketing and the main mistakes dropshippers make when setting it up.
You also learn about Klaviyo, a marketing software that you can use to improve your conversions.
Tanner (and contributor Parek Basnet) then go on to explain the different types of emails you will want to use, including a welcome series, a purchase email and an abandoned cart email.
You then learn all about the importance of and how to segment your audience and all about sending manual campaigns.
Module 7: Branding Before Launching Your Store
Module 7 covers the preliminary branding activities you should undertake ahead of store launch. This includes:
Creating An Effective Logo
Creating Your Social Platforms
Adding Posts & Engagement For Credibility (6:28)
Optimizing the Design of your Store
Module 8: Pre-Launch Checklist
Here, Tanner covers how to set up your Facebook Business Ads Manager and Install the Facebook Pixel to your store.
The second video looks at how to determine whether you should launch your store with Facebook Ads or Instagram Infleuncers and the factors involved with this decision.
Module 9: Launching With Instagram Influencers
The first marketing strategy to be discussed to acquire customers is Instagram Influencers.
Videos in this section cover how to create ad copies for better conversions, how to find the most profitable Influencers, the best ways to contact Influencers and how to negotiate with Influencers once identified.
Module 10: Launching With Facebook Ads
The second marketing strategy to be covered is Facebook Ads. Noah Brewer and Dennis White provide some of the content here.
Lessons here cover the mindset and guidelines you should follow for both Product Research and also Product Testing. You get introduced to where and how to find winning products on the Facebook platform (which has already been covered briefly in the Product Research Module, #3.)
The final videos here look at how to create a product test campaign and then analyze the results.
Module 11: Scaling Your Store Once Profitable
Once you start to make profit from your store, the idea is that you then scale and reinvest to earn more. Simple business methodology.
Tanner introduces some methods for how you can do this including scaling with lookalike audiences. He also provides some examples of a scaling strategy when set up and running).
Videos then go on to cover how to use retargetting and making custom audiences within Facebook. You learn what re-targeting is (basically advertising to customers who have already seen your ads and interacted with them) and then the different types of posts and time-frames you should use for these campaigns.
The final lesson covers how you can be creative with your custom audiences and how to do so.
Module 12: Facebook Ads & Product Research in 2019
This additional module was added in 2019 to provide more strategies on how to conduct product research and run Facebook ads in 2019.
You are introduced to two different research strategies – the Pioneer and Stalking for identifying new products to sell.
Lessons in this section also include:
Images vs Videos for Ads (differences and benefits)
Calculating Your Budget
Identifiers for Winning Products
Using CBO Campaigns
Using Larger Budgets
Module 13: Mastering eCommerce
The next module is provided by Hayden Bowles who is another young dropshipper. He also has a YouTube Channel where he discusses his success and strategies.
Videos here provide an Introduction to Hayden before you get to see how he sets up his dropshipping business and processes.
From there, you can see some of Hayden's own Product research and Testing methods before turning to some of his own marketing tactics.
Module 14: Un-Traditional eCommerce Marketing Methods
The penultimate module is all around marketing methods that you do not commonly see. Matt Faber provides some of the videos in this section.
You learn about the 3×3 Marketing Grid technique as well as using Vyper Giveaways and re-targetting to acquire more customers.
There's also a final video covered on Chatbot Marketing and how you can use this to automate communications with your store visitors.
Module 15: Maintaining & Automating Your Profitable Store
The final module that includes actionable content is around building out processes for long-term success.
Videos here cover how to automate and outsource particular tasks and processes to give you back more time. You learn what to look for in a Virtual Assistant/Freelancer and then the steps required to get them on board.
Finally there are a couple of videos on keeping your audience engaged for repeat sales and some tips to handle success if you obtain it.
Supplementary Section: FAQs
There is also a collection of recorded videos on the most frequently asked questions and how to deal with each scenario. The FAQs covered teach you what to do if:
An Influencer does not Post Your Ad
A Merchant Processor Declines You
You are getting Store Visits but no Sales
Deal with Returns
Supplier Runs Out Of Inventory
How to choose FB Ads or IG Infleuncers
How to get Lower Prices From Suppliers
Overcome Low Conversion Rates
How to Find Profitable Influencers
Conclusion and Verdict
The Next Gen eCom Course by Tanner Planes is definitely an upgrade to Zero to One Thousand. It has more content, when you compare the two, and it does provide you with two marketing strategies to utilize to acquire customers (Facebook Ads and Instagram Influencers).
However, having researched numerous dropshipping courses on the market, the Next Gen eCom Course is still inferior to that of others.
In particular, you cannot go wrong with eCom Elites by Franklin Hatchett ($197). It has over 175 in-depth Videos, and has considerably more content then what Tanner Planes and other Dropshipping Course Creators include in their own training.
Complete Email Marketing, Sales Funnels, Google Ads, Free Organic Traffic (including Search Engine Optimization), Chatbot Marketing are just some of the extra marketing strategies covered that each have their own considerable module and section. Plus you get the Facebook Ad/Instagram training in a lot more depth – 50+ video lessons on each.
So if you're looking for more content, at half the price, then I suggest you take a look at eCom Elites.
My in-depth yet consolidated eCom Elites Review provides you with a glimpse of the content and what the course looks like from inside the members area. If you want to succeed with eCommerce, then I suggest you take a look .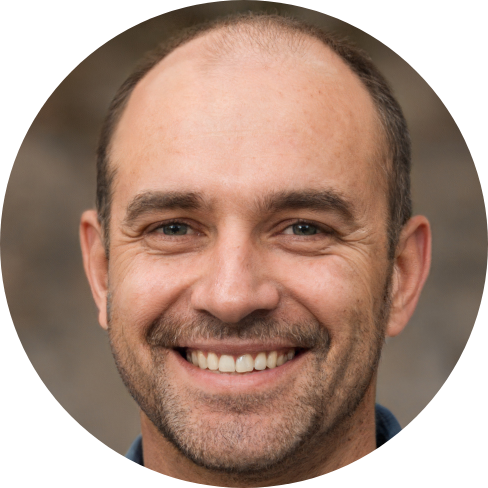 Hey, I'm Jeremy; a seasoned entrepreneur that has been earning his full time income online since 2005. My online business portfolio includes eCommerce stores and affiliate marketing niche sites. I also make money through Blockchain and Crypto. I created Unrivaled Review to share my knowledge, experience and recommendations for anyone looking to pursue such ventures.