Are you looking for a Nextlevel-ecom Review? Chad Friedman is one of those young Internet Entrepreneurs, just 17 but claims to have already mastered Shopify and has made millions through dropshipping. He now wants to teach you how to do the same for only $178.
The course is promoted mainly through clickbait style Instagram Ads with outlandish statements like: '$100,000 a month' and 'the exact Blueprint that has allowed me to make six figures every month while still in High School'. So selling a course for $178 makes sense right Chad?
Another issue are in the screenshots of the Shopify Dashboards on the Sales Page. This is all revenue and means nothing without showing the actual profit made.
There's no reference to any of the costs – products, ads etc, all of those things that eCom stores have. For all we know these Shopify stores could just about be breaking even, or worse, be in serious debt. I guess we will never know but this is definitely not profit and you can expect a good 50-60% plus of this has been wiped by costs.
If you want to read about Chad and the content of the course read on, but if you are in a rush click here to jump straight to the verdict.
Who Is Chad Friedman?
Its a good question, because its hard to really tell.
One of the only sources of information you can find for Chad is his LinkedIn page. He describes himself in his profile as a Senior in high school that focuses on social media marketing to drive traffic and sales to his four E-commerce websites. He is the current CEO of his own company Lit Ventures INC. which has little information online. Its likely to be his Sole proprietorship business name.
He has Instagram page where he primarily promotes his course and is how you probably came across his course in the first place. His account has around 17k followers at time of writing, the bulk of which are likely to be from his ads.
He doesn't yet have a YouTube channel, as far as I can find, which I expect will appear soon. Perhaps he is just camera shy.
Other than that there appears to be limited information about him online. This is probably due to the fact that his success appears to be so recent and he has just launched as a eCom and Shopify 'expert'.
Nextlevel-ecom Review
Nextlevel-ecom is hosted on the Teachables platform which is renowned for being an intuitive and fast rendering platform.
The course includes just 31 videos, 27 if you exclude those in the intro module, and totals just over an hour if content. For a course that costs $178 that's a very short course and compared to other courses that I have seen which include 175+ and cost about the same price.
The course is divided into 5 modules – and you will primarily learn how to build a basic Shopify store and run some Facebook ads.
You can also pay $1194 to get a custom built store and Mentorship from Chad which is essentially email support from him and his team. That's a lot to pay for an email address. So you are essentially paying $1000 to have a store built on your behalf and this would make an entire module of the course redundant? Moreover with a platform as intuitive and easy to use as Shopify, you can build and get a professional store up and running in an hour. Doesn't really make much sense to spend this kind of cash outsourcing it.
Claiming to help you generate a full time income online – here is the course content which supposedly will help you do it:
Course Content
The first module of the course is your classic intro module, yet this one is only around 4 minutes total in length. You basically learn how the course will be run, what dropshipping is and the different types of stores you can set up (general/niche). If you have watched any YouTube vidoes on dropshipping you'll know all of this already.
The next module totals 8 minutes and is all about product research. Theres nothing on how to research a niche. Now considering this is a fundemental element to your business and the foundation to whether you will succeed with your store I was expecting more content here. Videos include how to research for products on Instagram, Facebook and through other apps (like Oberlo) which is a free to use and install app available through the Shopify marketplace.
The third module is a quick 2 minute video on constructing a business plan for your store. Really, 2 minutes? What kind of plan can you learn to develop in this time. If you are taking your store seriously and as a business it requires more thought than this (but you know that already).
Next up you learn how to build a basic eCommerce store. This is via the Shopify platform. Videos cover account setup, establishing the general settinfs, importing products, writing product descriptions, recommended apps and designing a logo. All in all its basic and you can get better tutorials for free on YouTube.
The penultimate and final module, yes we are here already, is about using Facebook Ads and Scaling them.
The first 4 videos are around Facebook ad account setup (downloading a Video from FB, creating your stores page, setting up your pixel and adding a partner to your store and ad account).
There are then 2 videos on Chads Advertising strategy and 2 accompanying downloadable documents (including a PDF) to follow. You then learn how and when to cut dissapointing ads, checking up on ad performance every 24 hours and running ads with a low budget.
Onto scaling there is aa video on when and hoe to sclae, which you should be able to tell by the performance of an ad after 48 hours of it running. Theres tips on looking using interests to find your customers, checking your ad copy , checking an ads performance after the 72 hour mark, how and when to make lookalike audiences, how and when to scale an ad and how to use Manual Bidding.
As you can see there is some good content here but considering that the Facebook Ads modules are the bulk of this short course are the only marketing method covered, it seems only right. Beyond that I still believe important topics were not covered like actual Interest Targeting and using the various interfaces like Audience Insights etc.
And lastly, if you wanted a Refund, you won't be able to get one. There is a strict no refund policy on the course which is always a bit of a red flag
Verdict and Final Words
All in all, the Nextlevel-ecom course is a brief and short course around store setup, brief product research and elementary Facebook ads.
I can see only complete beginners (those of you without any prior dropshipping or ecom knowledge or understanding) gaining any benefit at all. If you have seen some videos on dropshipping or eCommerce on YouTube already (chances are that you have) then the content here is not going to be revolutionary or of much benefit to you. You will have likely seen and heard what is covered in this course before. And if you havent – you might aswell head over to YouTube now and get started to grasp the basics which this course provides.
Secondly, sure age is only a number, but a teenager of 17 does not have enough or any real business acumen and experience to call themselves an Expert. He has just over a year selling via Shopify – how does this make him an authority? Even if we afford him this title, why does he need to sell a Shopify course for $178 when he is supposedly making 7 figures. Why wouldn't he focus scaling his business even further?
At that, the course fails to deliver for $178 – it just doesn't have enough depth or cover enough topics. Where are the other marketing methods, how do you fulfill orders, pay taxes, automate your store, get repeat custom, improve your store conversion rate, email your customers etc.
When you compare Chads course to eCom Elites ($197) for example you will see what you are missing.
eCom Elites has over 175 videos (10 hours plus of content and being added to all the time) and has over 50 Facebook Advertising videos alone. Add this to the more comprehensive module on store setup, plus the other 8 modules on Niche/Product Research, Instagram Marketing, Google Ads, Sales Funnels, Organic Google Traffic and SEO (Search Engine Optimization), Chatbots. Oh and you get access to a private Mastermind group for good measure.
For just $20 more its a no brainer. Over 5x the content is worth the extra outlay if you ask me.
The best thing you can do right now is Read My eCom Elites Review and get started building your eCommerce business the right way – the the right training and resources at your fingertips.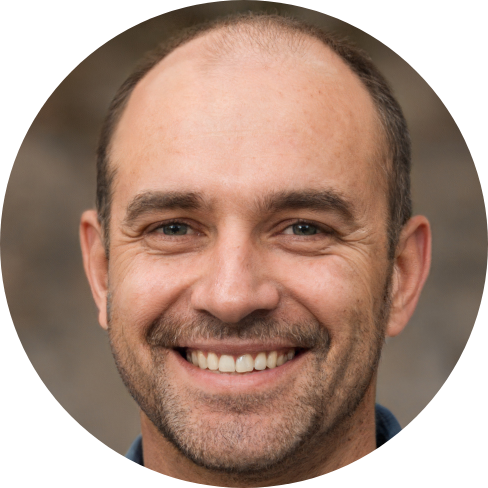 Hey, I'm Jeremy; a seasoned entrepreneur that has been earning his full time income online since 2005. My online business portfolio includes eCommerce stores and affiliate marketing niche sites. I also make money through Blockchain and Crypto. I created Unrivaled Review to share my knowledge, experience and recommendations for anyone looking to pursue such ventures.