The Passion 2 Profit Accelerator, or P2P as it is also known for short, is the Shopify dropshipping course of Samir Chibane. What is actually included in this course and is it worth the huge asking price of $2,396? That is what this Passion 2 Profit Accelerator Review will hopefully uncover so you can make an informed choice whether or not to sign up.
If you are in a hurry you can click here to read my final verdict on this course.
I actually only stumbled across Samir Chibane recently, but he is not new to YouTube. In fact, he has been publishing content since 2016. This is actually quite a long time for a young YouTuber. Interesting that all of his early content is about cold calling and getting customers that way. He appears to have jumped shipped in recent years to focus on Shopify. This is not surprising considering the recent explosion of interest in the dropshipping space. Considering he is personally acquainted with Tai Lopez, I cannot say that I am surprised.
Who is Samir Chibane
Samir Chibane is a young internet Entrepreneur who supposedly went from Door to Door Sales to building a number of profitable eCommerce stores on the Shopify Platform
Interestingly his YouTube Channel and his Teachables Course Sales Page do not have a BIO so I assume he wants us to get who he really is.
Judging from the content on his YouTube Channel, he profits heavily from running Shopify Dropshipping stores. He publishes fairly regularly, a couple of times a month, on topics covering strategies, mindset and other tips and recommendations. You'll even find content on Affiliate Marketing and one on Fortnite so it appears that he jumps around and is an 'expert' in anything that he turns too. Hmm, unlikely.
He loves a clickbait title and giving off the impression he has 'made it', "$195K In 38 Days" being a prime example.
At time of writing his content is just shy of 17k subscribers, which appears to be pretty low for the length of time his channel has been going and the number of videos he has put out.
Passion 2 Profit Accelerator Review
The Passion 2 Profit Accelerator Shopify Course is hosted via Teachables, a common if not routine platform used by YouTuber's to host their courses. You'll notice this a lot in this space.
The course is supposedly step-by-step eCommerce Blueprint on how to build, run and scale a Shopify dropshipping business. However, I find this hard to believe because the videos are incredibly poor quality and mainly focus on filming Samir opposed to any direct Shopify interface. I don't quite understand how this can be step by step?
Anyway, this is a 7 module course. Here is a screenshot of the Sales Page outlining the modules included:
So there are two module 4's and the first one starts after Module 2? Looks like Samir hasn't even double checked the Sales Page before hitting publish. Its amateur. Not only that but when you compare this overview at the top of the Sales Page with the Course Content Overview later down below, it doesn't add up or equate:
Now I don't know about you but this doesn't fill me with much confidence. If he cannot get the Sales Page right what chance does he have in teaching us how to build a professional looking store? He cannot even do it on his own website.
I will now run through the modules as found at the bottom of the Sales Page as I assume that is what you actually get if you sign up.
Module 1: Success Mindset
The opening module is all about mindset and according to Samir, if you are not in the right mental space, you'll never succeed with dropshipping or online business for that matter. He's not wrong, but his lack of conviction really does make me wonder if he really believes in what he is saying.
Samir starts of by talking about why you should focus on the market and demand. Sure makes sense but isn't this fairly obvious? He then moves onto explaining who the course is for (you should know this if you signed up) and then goes into the mindset you need and how finding your why and your goals will help you to achieve success.
He finishes the module by talking about how you should experiment like a mad scientist (like Albert Einstein). He states that you should be willing to fail to learn. Sure, I get what he is trying to say here but its not actually necessary and you obviously shouldn't encourage failure. There's also sensible experimentation and outright illogical but I couldn't quite gather this distinction from the video.
Module 2: Shopify
The second module turns to building and optimizing your store and its quite a meaty module. Its taught via a mix of videos and downloadable resources.
There are videos on topics like choosing a domain name and Shopify plan, choosing your theme and optimizing your store.
You then move onto setting up payments, sorting out shipping settings and then other suggested checkout settings.
Over time, he has also added an additional section on your Marketing Plan. This includes videos and lessons on how you should choose and select a product and a niche.
You cover topics like general vs a niche store, finding a niche, setting up phone numbers for your store and installing Google Analytics.
The final videos in the Marketing Plan section include suggested apps to install, setting up Mailchimp, psychological triggers to get more sales and spying on your competitors ads.
This module seems all over the place (just like the content on his YouTube channel). I don't quite understand how the Mailchimp video ended up in the Shopify module and not the Email Marketing module. The result is that its incredibly hard to follow along and is not exactly step by step as the course is advertised to be.
I also found the videos to be short and not in particularly good quality – there's actually quite a lot of mistakes which have not been removed or edited out. Doesn't quite relate to the $2,396 asking price of the course.
Module 3: Product Sourcing and Suppliers
One of the hard honest truths with dropshipping is that you are going to need to test to find winning products (and this obviously is going to require some investment). Despite there being some useful content in this module, it is not going to be able to locate winning products immediately, as some of the lesson titles will lead you to believe.
Anyway, this module begins with an intro to AliExpress, how to set up AliPay and how to input products to your store from AliExpress. There's no talk of other suppliers or marketplaces so this appears to be the only marketplace the training covers.
You then get some videos on how to make collections and Sub-Menus in your Shopify store. Again why is this not covered in the previous module? It just makes the entire flow of the course seem off.
Other lessons in this module cover choosing products, finding "winning products", spying on competitors and some promotion strategies like writing effective product descriptions. Nothing out of the ordinary for a Shopify course here despite the high asking price.
Module 4: Building Your Brand
Just two videos on the subject which includes a video on the importance of your Customer Support. Not quite sure why this module is even included considering how short it is. Building a brand takes time, strategic choices and investment. It cannot be hurried, just like this module was!
Module 5: Facebook Advertising
22 Videos make up this important module, which is half the amount of eCom Elites (which costs just $197).
This is your typical Facebook Advertising module and covers all of the main topics you would like to see.
You start by getting an intro and overview of Facebook ads. You then move onto the Business Manager Interface, creating your Ad Account and how to maintain it once you get some campaigns underway.
From there you learn how to create interesting Facebook pages, how to install your Facebook Pixel, the different types of ad creatives and a "perfect" Facebook ad campaign example.
You then learn a few strategies like the "pump and blast", which just sounds ridiculous before moving onto testing products with Facebook Ads. How can you learn a strategy before you even know how to test products. This course is just in such an illogical order!
The final videos in the module give you an idea as to how to choose an ad placement, analyze a campaign, narrow down your audience, create custom audiences and lookalike audiences.

I would have like to have seen a lot more from this section considering the price of the course. Sure it will help you build you Facebook Ad account and understand how to set up Facebook Ads but you can get this kind of information (and more) from far cheaper dropshipping courses.
Module 6: Email Marketing
Despite its complexity, this is one of the shortest modules in the course. Just 5 videos are available which is essentially an overview of what it is and how to use one Email Marketing platform (Mailchimp).
Its not mentioned but once you get to a certain number of subscribers you will need to upgrade your account and pay for Mailchimp. Just something to consider.
The last couple of videos are a Retail/Free+shipping Template and a lesson on abandon cart emails without a Swipe File. Really strange these videos are located here but then again I'm not surprised judging by the rest of the course.
Module 7: Building Your Team
The next module is strange in the fact that there are not videos and only downloadable word documents. I won't go into to much detail of what each of them contain but the topics and downloads include:
Why You Should Outsource
When You Should Outsource
What You Should & Shouldn't Outsource
Where You Can Find The Best VA's
How To Choose The Best VA's
Module 8: Live Videos
This is just a bunch of live video recording thrown into the course to inflate bulk out the course content. While it can be interesting to hear of anecdotes and the experiences of others, there's not too much in here that will likely apply to your store and your own unique circumstances.
Here is an overview of some of the live videos in this section:
Must-have Apps
Product Research
Facebook Targeting Training
Keeping Customers Happy
Various Q&A Sessions
Facebook Tools
Increasing Average Order Value
Some Guest Interviews.
Store reviews and breakdowns
Marketing Discussions
Module 9: Instagram Influencers
The last module which probably should have been included before the one above is all about Instagram Influencers. Perhaps this module was an afterthought.
There are a small number of videos teaching you how to find influencers, contact them, create an Influencer post, negotiate with Influencers and test paid endorsement ads.
Again, nothing out of the ordinary here in this module from other typical dropshipping courses.
Final Words and Verdict
$2396 is a lot of money to charge for a course. If you are going to ask for this much then you should be offering a tonne of unique and insightful content that really stands out from the crowd. I struggle to see that having taken a look at the modules and what you are going to get with the Passion 2 Profits Accelerator Course.
Beyond this, the illogical ordering, amateur filming and incoherent mistakes make me believe that this is just another course with a lot of hype from someone who does not really know what he is doing.
I just do not understand, when there are dropshipping courses that are literally 10x cheaper, why and how you could justify signing up.
When you compare this to eCom Elites by Franklin Hatchett, you're going to be absolutely flabbergasted at what you can get for the difference in price. eCom Elites is one of the most comprehensive dropshipping courses on the market and having been a student myself, I can personally attest to its usefulness. There's modules that far surpass those included in the Passion 2 Profit course like Store SEO, Chatbots and more.
Plus, if you do opt for eCom Elites, then you are going to have up to $2200 spare that you can use to actually invest in your store and test a whole range of products with Facebook/Instagram Ads.
Heck, you can even get a premium shopify theme like eCom Turbo to optimize your store and supercharge your conversions at the very same time. You'll get countdown timers, cash-boosting upsell functionality , discount popups and around 9 other applications working on your store (and there's no monthly charge like there would be if you get them through the Shopify App store).
eCom Elites ($197) + Ecom Turbo ($97) = $294 total!
That would leave you around $2100 to invest or even save.
So now you know what I would do, but its now over to you and I wish you all the best success with dropshipping and your shopify journey.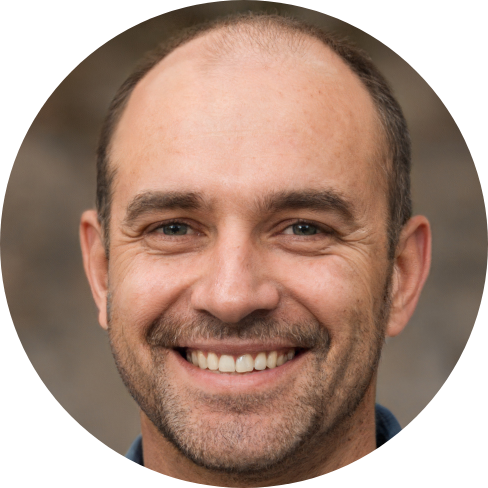 Hey, I'm Jeremy; a seasoned entrepreneur that has been earning his full time income online since 2005. My online business portfolio includes eCommerce stores and affiliate marketing niche sites. I also make money through Blockchain and Crypto. I created Unrivaled Review to share my knowledge, experience and recommendations for anyone looking to pursue such ventures.