Passion Product Formula is Travis Marziani's latest training program focusing on the Amazon FBA business model. It's relatively new to market but is it worth signing up for and parting with the $997 it costs? That'll be the focus of this review here today.
As the name suggests, the course is all about finding a 'passion product'; one that you are personally interested in, proud of and actually want to sell.
The concept is that you will sell this product on the Amazon platform using their fulfillment program and leveraging their global distribution network. It sounds great in theory; but of course there is a lot more to it than that.
Let us now take a closer look at the creator behind the training, before turning to the course and what is included. At the end, you'll be able to read my final verdict and what I think you should do if I were in your position.
So, without further ado – lets get started.
Who Is Travis Marziani?
Travis Marziani in an online entrepreneur, eCommerce business owner and content producer from the United States.
He is perhaps best known for his YouTube channel; where he has grown a real following of just over 108,000 subscribers.
His channel is dedicated to providing content on what it takes to build a successful online eCommerce business. Videos cover many topics, from business models such as Amazon FBA, eCommerce solutions such as Shopify, and marketing opportunities like Google Adwords and other internet marketing strategies.
Travis is relatively active on YouTube and has become quite a familiar face and figure on the platform. He typically publishes new content weekly.
According to Travis' personal story, he states that he first quit his job in 2013 to pursue his own eCommerce business. In this time, he claims to have made over 7 figures in sales; both using Amazon FBA and other eCommerces ventures.
To Travis; the key is to create a passion product which has supposedly made all the different in his own results and fortunes.
Outside of YouTube, Travis is pretty active on other social media channels such as Instagram (@travismarziani). He has over 10k followers there and provides content all around motivation, tips and suggestions.
There is relatively little to be found on Travis online; except for his own personal LinkedIn page.
Here it states that he is the founder Performance Nut Butter, which we can only assume is his personal passion product (launched in 2017).
Travis is not new to releasing courses, his former course effective eCommerce no longer appears to be available for sale. At least from what I could find.
Passion Product Formula Course Review
The Passion Product Formula course aims to teach individuals how to make over $300 per day selling a passion product on Amazon. Better yet, with the hope of building a passive income stream once your business is set up and running.
The concept of the course is that you will need to build your own unique product and brand to stand out, and in doing so, you will be rewarded with customers.
Course Content
Passion Product Formula an online video training course. It consists of 9 separate modules that each focus on a different aspect/process of the business and the steps you need to take along the way.
Let us know take a closer look at what is covered in each one:
Module 0: Introduction
The opening module of the course is number 0, primarily because it just serves as an introduction with little actionable content.
Here you basically cover what the course is, how it works and what you will learn.
There are videos here that cover the passion product formula process, why most FBA sellers fail, the importance of mindset, some useful business reading resources and some fundamentals you will need to succeed with the course.
Module 1: Create An Idea
Next up, you begin to work on creating an idea for your passion product.
Travis covers what makes a great product idea, how to identify ideas in your everyday life and what makes an idea a truly scalable and profitable one.
Videos here also cover some strategies to research for products and using an idea generator tool to come up with new ideas.
Module 2: Validate Your Idea
Module 2 follows with content on how you can validate that your idea will be a successful one.
Travis introduces you to a validation tool, before turning to manufacturing a sample to test.
A further collection of books are then referenced which will help you come up with winning product ideas, before you are provided with a product validation template that you can cross-reference to ensure your product is viable.
Module 3: Create Your Brand
Next, you look at the importance of building a brand and differentiating yourself from competitors.
You learn ways to learn about your customer, who they are and what makes them want to buy.
Videos here cover techniques to overcome your competition by creating a unique proposition for your customers, along with a product design that helps you stand out and that customers want to buy.
There is also another step by step checklist you can use and follow along to create your brand.
Module 4: Create Raving Fans
The importance of a loyal fan-base and community of customers who will want to routinely purchase from you comes next.
You will learn about where your ideal target customer is residing online, how to build relationships with your customers and then how to collect their emails for promotion further down the line.
Videos in this module also cover the importance and how to build your social media profiles and presence, how to design influential Instagram, Facebook and YouTube posts and also how to leverage Facebook Groups from the time you launch.
Scaling your group to obtain new members is also discussed, as is a step by step overview of whats required to build your 'tribe'.
Module 5: Create Your Business
Module 5 looks at the creation aspect of your FBA business.
You learn about setting up your business with automation by using virtual assistants.
Videos here also cover how to prevent legal issues by setting up your company and getting all of the permits and paperwork in order from the get go. Trademarks are also covered without the need for a lawyer.
Module 6: Crowd Fund
Crowd funding is covered next, and this is all about obtaining finance for your passion product in order to successfully launch.
You learn about some techniques to get influencers and blogs to drive interest in your product and how to craft an email series to get your customers excited for the day you launch.
Travis walks through the Kickstarter platform and how you can use it to obtain funding for your product and also to get people interested prior to launch.
You'll also learn how to create an effective Kickstarter video from scratch and why you should put this on your page for increased engagement.
Lastly, videos here cover the process of what you can expect and what you will need to do on launch day, plus the days that follow.
Module 7: Production
In the production module, you learn about UPC codes; how and why yo use them.
Videos here also cover finding manufacturers, talking/negotiating with manufacturers and how to build relationships.
Some of the main manufacturing problems are mentioned along with some suggestions to overcome them.
Module 8: Amazon Launch
The penultimate module is all about launching your product on Amazon!
You learn all about Amazon SEO (search engine optimization) and how to do keyword research to ensure you are targeting the best searches.
Videos here also cover:
How to launch a product on Amazon, with ways increase your sales on launch day,
How to create your Sellers Account and set it up correctly,
Amazon listing best practices,
How to use Amazon PPC (pay per click) advertising and why you should.
Module 9: Bonus Shopify
The final module of the course is a bonus; all about selling on the Shopify platform and away from Amazon.
The idea is that you can take control of your customers and your sales by selling elsewhere.
You learn about the Shopify platform, what makes a well designed store and how to get your customers to purchase from you there.
Bonuses
There are a few bonuses included in the course price and fee of $997. These are:
A couple of one on one coaching calls with Travis,
Access to weekly Q&A sessions with other members,
Some downloadable checklists/worksheets,
Access to a private Facebook Group
Final Verdict
The Passion Product Formula course by Travis Marziani aims to be a complete course to teach you how to build a profitable Amazon FBA business; all by selling a product you love and are proud of.
While it is definitely an intriguing take on FBA and in many ways an alternative approach, I am not quite sure that this is the right opportunity to pursue.
Here's why.
First and foremost, the process sounds overly optimistic; as to whether you can build a loyal customer list through Facebook Groups and other online 'hang-outs' sounds like it is going to be a real challenge.
It also sounds incredibly time intensive, and almost the wrong way to approach the business.
Beyond this, when it comes to building a brand you need a lot of investment upfront. You need to be able to part a lot of money with manufacturers whom will often only work with you if you are willing to purchase in bulk.
This explains the module on Kickstarter. Now, don't get me wrong Kickstarter is great for some businesses; but it is not for all.
Not every business gets the backing they need to get up and off the ground, and there are multiple examples of brands that never get the funding they actually need.
I also find the training on Shopify a bit confusing; why would you want to take your products off Amazon where the audience is and where you can acquire customers without the need for additional advertising spend? Sure you can make additional income with a lowering of fees, but the benefits of FBA are mainly due to your ability to tap into their global logistics network and prime delivery.
Lastly, the model taught in this course appears to be an 'all or nothing approach'. It would have been good to see content on how to get started with FBA if funds are more limited or if you want to test products first before you attempt to build an entire brand.
These are just my thoughts. But, I would like to introduce you to an alternative.
The Ultimate Amazon Seller by Philip Covington is another Amazon FBA course to take a look at instead.
Its available for half the price and teaches you how to build an Amazon FBA business from scratch without the need for huge investment and crowd funding up front.
I bought the course and decided to write a review.
In it, I talk about 27 modules and 270 learning resources included, and why I am an advocate of the process.
Perhaps the best thing you can do is compare the courses and see for yourself.
At the end of the day, you just want to make sure that you are building the best FBA business you can. Looking at both courses will ensure you can make that informed choice.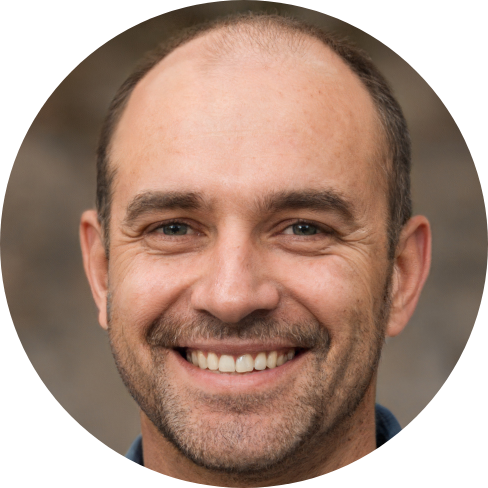 Hey, I'm Jeremy; a seasoned entrepreneur that has been earning his full time income online since 2005. My online business portfolio includes eCommerce stores and affiliate marketing niche sites. I also make money through Blockchain and Crypto. I created Unrivaled Review to share my knowledge, experience and recommendations for anyone looking to pursue such ventures.