Morten Storgaard, otherwise known as the Passive Income Geek, has recently released his online training program. Today, we will be taking a closer look at what's included and whether or not its worth the asking price.
And you'll want to know before you commit. Besides, this program does have a recurring fee structure and will set you back $299 upfront, and then $99 for each year thereafter.
Upon landing on the sales page, you'll be greeted with the headline 'lets build passive stores together' – but what does that entail?
Let's find out.
But first, who is the man behind the training?
Who Is The Passive Income Geek?
Passive Income Geek is the brand name of Morten Storgaard, an online entrepreneur from Denmark.
I first became familiar with Morten via his YouTube channel, who I have followed for some time.
To be fair to Morten, he has acquired quite an audience on this channel since he first started uploading content back in January 2020.
His channel has seen some pretty impressive growth.
To date, he has just over 9,000 subscribers; all of which follow Morten's journey, advice and opinions on building passive income blogs.
Content ranges from strategies all the way through to personal anecdotes of his experiences building niche websites.
Morten's biggest successes to date are two websites in particular:
Go Downsize (the largest site in his portfolio). He continues to work on and build out this site
AnimalHow – a website in the animal niche, that he built to 107 blog posts before selling the site for $30,000.
Morten uses his Passive Income Geek brand to market and sell his new mentorship program.
But what's included? Let's take a closer look!
Passive Income Geek Program Review
Morten only has one program currently available. It's no surprise that it has been called 'The Passive Income Geek Course'.
At a high level, the course aims to walk you through how to build a successful niche site from scratch, before monetizing it primarily through ads and affiliate marketing (such as the Amazon affiliate program).
Morten does this by teaching you through a case study; as he implements the advice, strategies and recommendations on a website as you go along.
Along with the course; you also get access to a private community (of fellow students) to ask questions, share feedback, etc and get support from Morten.
Signing up and also early access to the Ezoic ad network (which usually requires over 10,000 monthly page views to join).
But what is covered in the course specifically?
Course Content
The course is split up into 9 separate modules that you will need to work through to build your own niche website.
These are:
Module #1: Choosing A Niche
The course begins with training on how to find a good niche to build your site around.
You also learn of the niches to avoid; and why your chances of success are far higher in particular, less competitive niches.
The opening module also discusses how to brainstorm for a niche, verify the earning potential and a process to help you make a decision as to whether to go ahead.
Module #2: Topic Research
Next up you learn about the types of content to produce within your chosen niche.
Again lessons here help you how to find "underserved topics" on the web, what content to write and the kind of length you should be producing.
You also learn how to differentiate topics that will generate a lot of traffic from those that will not bring you the amount of traffic you need to earn a decent income from the site.
Module #3: Finding A Good Domain Name
In module three you turn to finding a domain name, or in the other words, the URL for your site.
You learn what domains are good to use, and can help you grow, and those that will hold you back long-term.
Techniques and examples will also help you validate your ideas.
There are also suggestions for tools you can use and some things to check before you register to prevent potential Google penalties or copyright infringement with the domain.
Module #4: Setting Up Your Website
Over to the technical setup.
Here you learn about WordPress, getting on a decent hosting plan and setting up Google Analytics.
You get introduced to Google Search Console and some of the recommended settings to set up on your site.
Suggestions for pages that can help you acquire links are also discussed.
Module #5: Writing Awesome Content
The content for your site, aka your product of your niche site, comes in Module 5.
Here you learn about the importance of search intent (or what and why people are searching and how your content needs to address this).
Morten discusses the framework he uses for all of his content and how to keep readers engaged throughout.
You learn what kind of information to put in your articles, the headlines to use to acquire visitors, and the types of content you can write to get natural backlinks.
There is also a lesson on the best types of articles that earn well with ads and/or affiliate links.
Module #6: SEO Tips
Module 6 introduces you to some SEO tips; these will help you rank.
You learn a combination of technical SEO, such as the subheadings and HTML your articles require, and how to write optimally to win the snippet (and overcome the competition in the search engines as a result).
Controversially, Morten also walks through why he does not use an SEO plugin, and how to get indexed much faster!
Module #7: Monetization
The monetization module outlines how to get on a premium ad network, such as Ezoic. This will help you get the most revenue for your content.
There are also lessons here on affiliate marketing, the best products to promote and how to get people clicking on your links!
Info products as a means of monetization are also discussed, along with thoughts on lead generation and email campaign marketing strategies.
Module #8: Social Media
The penultimate module of the course outlines Morten's approach to Social Media.
Facebook, Pinterest and YouTube are of particular focus.
Module #9: Outsourcing Content
The final module of the course outlines how to find and hire writers to produce the content for your site.
Tips for getting the best you can for your budget, along with how to get them onboard are included.
You get access to a template to use to save you time, effort, and money and how to work with writers on a consistent basis to ensure you publish content, consistently that is plagiarism-free.
Final Verdict
The Passive Income Geek by Morten Storgaard aims to be a blueprint to building passive income generating sites.
While I personally love the approach, and have a lot of respect for Morten and what he has managed to achieve from his own portfolio, this certainly will not be for everyone.
This is a publishing business after all.
And to claim that one of the websites you build will be a 'passive' income is a little bit misleading.
Besides, it will require a lot of work, a lot of writing or a lot of investment (to hire and outsource the writers to get the work done for you).
Don't get me wrong, this model can and does work.
But it is hard work.
It takes time and consitency.
And the ongoing yearly cost to be part of the community is a bit of a shame. A one-time fee would have been nice to see.
I have no doubts that you will learn a lot from the Passive Income Geek course, but monetizing through ads is only just one way to go.
Besides, it takes a lot of traffic to start earning a decent amount with them.
So, I would like to propose an alternative.
Take a look at Savage Affiliates by Franklin Hatchett.
This course has more of an affiliate marketing focus that can have you earning a lot more from a fraction of the content.
That means less time, outsourcing and investment overall.
My review explains why I talk so highly of it.
Take a look; its worth it for a comparison at the very least.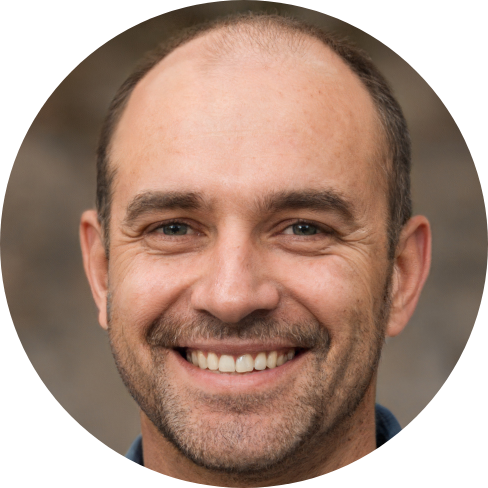 Hey, I'm Jeremy; a seasoned entrepreneur that has been earning his full time income online since 2005. My online business portfolio includes eCommerce stores and affiliate marketing niche sites. I also make money through Blockchain and Crypto. I created Unrivaled Review to share my knowledge, experience and recommendations for anyone looking to pursue such ventures.