Popular YouTuber and Affiliate Marketer ODi Productions has recently released his Affiliate Marketing course. This time, he's called it 'Passive Income Lifestyle' and its all about teaching you how to build a location independent, passively earning online business. Are you wondering what is included and if it is worth signing up? You'll be pleased you stopped by, this will be the focus of this review here today. By the end, you'll be in a position to make a decision and also be able to take a look at my overall verdict. At a pretty hefty $2,497 price, you're going to want to be confident that it is going to be most suitable and effective for you.
The course is marketed as an 8 week mentorship program, whereby you learn the process steps you need to take to build an online business that monetizes via the Affiliate Marketing business model. If you sign up, you will be getting video lessons across a variety of topics, along with a weekly livestream group coaching call, access to a private community forum and access to a niche and product research tool to help you get started.
Before we take a look at who Odi actually is, and what this course includes, its important to note that this is not actually a new course per se. Instead, its a re-launch of his original Passive Income Lifestyle course, that surfaced online last year.
According to the Sales Page, you can currently sign up with 50% off the original price; so $5000 is the quoted standard course fee.
Who is ODi Productions?
ODi Productions is a well known Affiliate Marketer and Content Producer. He is perhaps best known for his YouTube channel, where he has acquired over 200,000 subscribers. It has grown quite profoundly over the last couple of years. He releases content regularly, and it typically covers online business recommendations, strategies and suggestions. As an Affiliate Marketer a lot of content falls within this space.
According to his about page on his website, Odi is a college dropout from UCLA, but has transformed his fortunes in little under three years. He now lives in two cities and drives expensive sports cars due to the success he has found online.
Interestingly, to learn more about him via his site you need to sign up to a masterclass whereby he outlines his story via a case study. Consider that this will place you on Odi's email list and you will start to receive promotional emails around his courses and why you should sign up.
Creating and selling courses is another regular activity of Odi, the Affiliate Evolution Course being just one of those he has released in the last couple of years. He likes to price his courses high and they typically are available for $1000 and up.
Passive Income Lifestyle Review
The Passive Income Lifestyle course is an 8 week program, meaning the content will be drip-fed over the course of 8 weeks. You will therefore not be able to access the content right away, but will need to wait for videos to unlock at regular weekly intervals.
Here is the content of each module:
Week 1: Welcome and Intro
Odi opens the course with an introductory module to the course. Here you learn how the course works, how the content is structured and how to apply the content.
How to access the weekly Live-stream, Private Community Forum, the exclusive Niche/Product Research Tool, and Support is also covered.
Week #2 – Mindset, Motivation, and Productivity
You then have to wait a whole week to get the next module which is all around Mindset. To Odi, "Mindset is everything".
Here, lessons cover how to establish the correct mindset and routines to obtain success.
You learn some of the most effective mindset hacks, morning/daily/nighttime routines aswell as productivity tips and tricks.
Hopefully if you sign up to a course for $2500 then you have the right mindset or attitude to business already. This module may therefore not be useful/effective for all viewers and does not provide any real affiliate marketing specific actionable content.
Week #3 – Getting Started with Affiliate Marketing
The third week and module is dedicated all to helping you learn about the Affiliate Marketing business model. Again, if you are spending $2500 on a course it would probably be a good idea to know what you are getting yourself in for! As such, you probably know what Affiliate Marketing is and whats involved already.
Nonetheless, Odi continues to provide an overview of what Affiliate Marketing is, how it works, why its an ideal opportunity and some examples of successful Affiliate Marketers and sites.
Week #4 – Creating Your First Passive Income Business
A month into the course (when the opportunity for a refund has just expired) you access content on how to start building your Affiliate Marketing business.
Here are some of the lessons and videos covered:
Niche, Product Research and Selection
Joining Affiliate Programs
Choosing a Platform
Keyword Research and Content Creation
Search Engine Optimization (SEO)
Collecting Emails (Building an Email Subscriber List)
Using Email Marketing
Using Paid Traffic
Re-targeting
Week #5 – Niche Authority Website
This module looks at how and why you want to build a Niche Authority website. This is the first of four methods that Odi discusses in this course (the other final three modules consist of the other methods).
Here, you get an introduction to what a Niche Authority Website is before turning to actually building one through a tutorial.
In between, Odi provides 2 examples and case studies of how he has done this with great success. He claims to have earned $500,000 from one of his Niche Authority Sites and it once earned him $40,000 in one month.
Week #6 – Perpetual Sales Funnels
The second method to be discussed has been called the 'Perpetual Sales Funnel' or 'Never Ending Sales Funnel'. The concept being that you are building a sustainable income source that will earn you money in the long-term. This method is the result of lengthy testing and refining until he supposedly earned $20k in one month from one product.
Four videos are included here. One is an overview of the method, another is how it works, the third is about breaking down the myth you need an audience to succeed and the final one is a case study of this method in action.
Week #7 – The Personal Branding Method
In week 7, you look at another method which is all around building and establishing yourself as a brand and personality. The concept being that customers want to connect with individuals as opposed to businesses, and you'll earn more money by taking this approach.
This approach may not be for everyone, and you will need to be comfortable with putting yourself and your identity out there.
Videos in this week cover:
What the personal brand method is/how it works
The best platforms to use to build your personal brand
Recommendations for personal branding
How to create a YouTube video.
Week #8 – The Landing Page Method, Getting Traffic & Scaling
The final week and module of the course is all about building a landing page (one page website) and getting traffic to it to earn commissions.
Odi covers four recommended traffic sources: Facebook/Instagram/Google/YouTube and explains how to create ads from each platform.
Other videos also cover how to install the Facebook Pixel, when its time to expand your landing page and how to cover tax and legal obligations.
Group Coaching Call, Facebook Mastermind and Research Tool Access
Odi hosts a weekly group coaching livestream call where students can attend and ask questions. Each livestream is recorded so if you cannot make it at the prospected time, you'll still be able to view them.
There's also the ability to join a private community forum. Here you can also ask questions of others and learn from the experiences and threads by other students.
The Research Tool provides some of the recommended Affiliate Programs to join. From here you can discover some potential products to promote. If you are building a Niche Authority website as discussed in week #5, you will obviously need to select a product that falls within that niche.
Verdict and Concluding Thoughts
The Passive Income Lifestyle course combines personal case study along with recommendations and action steps on how to build an online Affiliate Marketing business.
There is no doubting that Odi is an excellent marketer and he knows how to drive interest in his brand and in his courses and build an audience the process.
However, this course is incredibly expensive, particularly when you consider the course content and what you are actually getting. There are numerous affiliate marketing programs/platforms, marketing strategies and other notable and profitable methods excluded from the course (whether intentional or not covered). These include both free and paid methods including SEO, and advanced Sales Funnel and Email Marketing training to name all but a few.
While the live calls may sound like quite an attractive proposition, consider that they are Group Calls and will be scheduled at a time that best suits Odi and the audience at large. Whether that will be the best time for you, and whether you will even get the chance to participate and ask your own questions and get your own tailored answers is not guaranteed.
At just $197-$297, Savage Affiliates by 2 Comma Club Award Winner Franklin Hatchett is the better investment and will provide all the content you need to learn how to build, manage and scale a successful Affiliate Marketing business. He has earned over $1,000,000 in referral commissions from promoting ClickFunnels (hence the award) and has created one of the most thorough affiliate marketing training courses to date.
Chances are, if you know of Odi, you'll likely know of Franklin Hatchett from YouTube too. He also has > 200,000 subscribers and is renowned for his honest, practical and insightful content.
If you have not yet seen some of his videos by now, then I suggest you start. I've been following his Affiliate Marketing strategies for some time (both through YouTube but mostly applying the content I learned in the Savage Affiliates course). I have been able to quadruple my earnings through a systematic approach, consistent process and a long-term business plan.
With Franklin's course, you're not just benefiting from a reduced price, but considerably more content. It therefore just makes sense to take a look at the very least. You owe it to yourself.
My Savage Affiliates Review is the best way to take a look at the course and see whats included.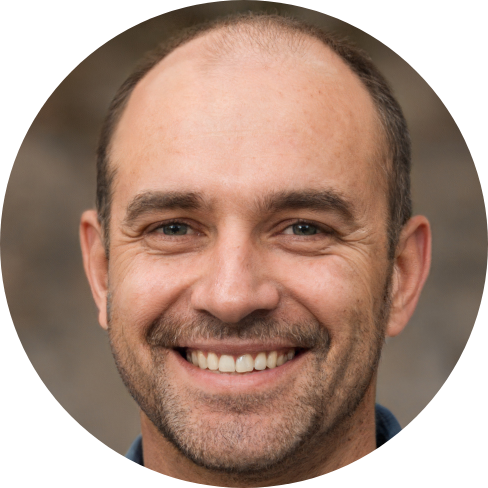 Hey, I'm Jeremy; a seasoned entrepreneur that has been earning his full time income online since 2005. My online business portfolio includes eCommerce stores and affiliate marketing niche sites. I also make money through Blockchain and Crypto. I created Unrivaled Review to share my knowledge, experience and recommendations for anyone looking to pursue such ventures.