Peng Joon has grown his online presence quite a lot of late, particularly on YouTube. You may even have been marketed one his various programs. Of course this is why you are here. But who is Peng Joon and should you be looking to invest in one of his services?
In this Peng Joon Review; we will be taking a look at who he is, the various programs and services he provides, and whether or not you should sign up for one.
Who Is Peng Joon?
Peng Joon is a speaker, entrepreneur and online marketer from the United States.
Peng began his online journey by selling digital products (video game guides) for World of Warcraft and Farmville; two games in which he was 'passionate' about yet wanted to turn into a profit.
From there he replicated the model and scaled his marketing strategy into other niches. In doing so, he has built several online assets (websites) and launch many online products creating partnerships and collaborations along the way.
Since then, he has turned to public speaking at marketing events where passionate young and inexperienced entrepreneurs attend to acquire knowledge. This is where he has had his pictures taken with the likes of Tony Robins.
One such event is Peng's Internet Mastery Retreat which is an annual training mastermind that he holds to teach his marketing strategies and systems to anyone who signs up.
From an online marketing standpoint, he is mostly active on YouTube where he as acquired over 29,000 subscribers and 850,000 views from just shy of 500 videos. The content that he provides is focused around building wealth online; and the various strategies, methods and recommendations to use in order to do so.
From a social media perspective, Peng has built a huge audience on Instagram with 241k followers. The content he posts he is mostly of his lifestyle and other short image-focused marketing insights.
Programs/Services Offered by Peng Joon
Peng Joon currently has 8 different products available for sale on his site. This is just what is currently active and this does not include all of the other digital products that he has launched over the years.
Peng Joon's product are a mixture of online courses and books and downloads. For the latter, Peng follows a similar structure and concept to Russel Brunson of ClickFunnels in the way he sells both his Expert Secrets and Dotcom Secrets books.
Peng even uses the Clickfunnels platform for his sales pages. So, the idea is you get the book for 'free' but you have to pay for shipping.
Let us know take a look at each one and what they hope to offer:
Million Dollar Ads
Million Dollar Ads is a physical book that Peng will send you to the address you specify. The book walks through a number of strategies and methods to run successful online ads.
The book is written to provide an overview of the results and experiences of Peng who has run large ad campaigns. As such, the idea is that you learn from winning ads and get an idea as to the process, images and copy that works.
From there you need to replicate the ads, customizing them for your own product/niche.
Videos Challenge
Videos Challenge is an online course that aims to teach you how to produce high quality videos for marketing.
The course is aimed at beginners with no experience, or those who do know what to say or how to speak in front of the camera.
This is a '21 day challenge' where at the end, the idea is that you are comfortable and know how to strategically create your own videos for marketing purposes.
Content Multiplier Formula
This is one of Peng Joons most popular products. Again this is another physical book that will be sent through to you in the mail.
The concept behind this book is that you need to create specific and share-worthy content and publish this cross-platform in order to make good money online. The book walks you through a 3 step process: 'Publish', 'Automate' and 'Monetize'.
This is the process Peng supposedly uses to build his audience online and how he is leveraging multiple platforms to do so.
Platform Closing
Platform closing is all about teaching you how to present information (regardless of the platform you use)to acquire more leads and sales. This can include Sales Videos, Webinars and Live Events.,
Again this is another book on strategy whereby Peng is looking to teach you how to build a loyal audience who is willing to invest in what you have to sell.
In essence, the book aims to teach you how to find your voice, learn how to monetize the message, share it and make more sales without coming across as manipulative.
Event Codex
Event Codex is a course that costs $1,997 and aims to teach you how to leverage live events to make a considerable income.
The course aims to teach you the process steps involved to launch and sell out high ticket events, products and services, even if do not know where to start. It includes content on how to plan, fill, and monetize your event from scratch.
This course is mostly aimed at those who are keen and willing to talk in front of an audience and who are happy to travel to events.
Internet Income Intensive
This product starts with a free seminar, whereby you will later be marketed the course at full price.
Internet Income Intensive aims to explain how you can build an income online through business models including selling products and affiliate marketing.
This is a five-step process according to Peng including: finding a profitable niche, publishing content, promoting products, acquiring traffic and automating.
This course is perhaps best for beginners who do not yet quite know the full potential of what an online asset can earn and the process steps involved to make it profitable.
FB Secrets
The Facebook Secrets course is available for $997 and aims to teach you how to run profitable Facebook Ads regardless of your product or niche. Peng claims you can obtain an 9-1 return on your investment by using the Facebook Ads platform.
This course has content on how to create Facebook ads from scratch and how to monetize most effectively.
Proven Presentations
Again another free webinar where Peng will attempt to upsell you on the full course later down the line.
This training aims to help teach entrepreneurs how to present more effectively, and how to refine this skill that can be used in Sales Videos, Webinars, Live and Offline Events.
Internet Mastery Retreat
As already mentioned, the Internet Mastery Retreat is an annual mastermind event organized and hosted by Peng Joon.
This event will need to be attended in person and you need to sign up to Peng's marketing list in order to get notifications on when tickets become available.
Are His Products Worth The Money?
Peng Joon's products range in price from $8-$1997 depending on whether you opt for one of his books or one of his courses.
Whether his products/programs or books are going to be useful for you is going to depend on who you are, your experience level and ultimately what you are hoping to achieve and do.
The products are mostly suited to individuals with some online asset/presence or product already. They will not teach you how to build a business from the ground up, instead, they look to improve your marketing knowledge and potential; particularly if you are struggling with this element of business for your business currently.
Beyond this, the products are highly centered around a certain personality type. Those of you who are willing and able to put your face in front of the camera and who are willing to put themselves out there. With Event Codex for example you would even need to stand in front of 20 people +.
While for some of you reading, this may sound exciting and a great opportunity; its not for everyone.
When it comes down to the price and the value returned; YouTube is the best place to start. You can get a feel for Peng's strategy and sentimenet and extract a lot of knowledge from the free content. From there, the books are only going to cost between $8-$15 depending on where you get them shipped to. That being said only consider them if you have an existing business in place.
The courses at $997-$1997 are expensive. If they are going to be worth it will largely depend on your budget and expectation but for training on Live Events, Facebook Ads, this appears to be steep.
Alternative to Peng Joon
If you are a beginner to online business, or online marketing in general, the products offered by Peng Joon are probably not the best for you at this stage of your journey.
The benefit of Peng Joon's products are mostly there for current business owners or individuals with some form of asset and presence online already. While Peng has clearly done a great job at building his own audience, and while a lot of his free content is worth a watch, his paid for content is not the best place to start as a beginner.
Latter down the line, when you are in a position whereby this level of marketing appears appropriate, perhaps then you should take another look at Peng's products.
Instead, if you are looking to build a profitable online business from scratch, or even diversify your asset portfolio, then I would thoroughly recommend you start Affiliate Marketing or Dropshipping.
These are ideal opportunities and they do not require a lot of experience, start up capital and you can keep them lean with a very high return on investment. Plus, with these you'll be building asset(s) which you can then sell at a latter date if you wanted.
These are the business models I personally pursue and do so with great success.
If I was a complete beginner, with a limited budget, then Affiliate Marketing would be where I would start. It is the business opportunity that is best for complete beginners to online business. It provides more flexibility to begin with and enables you to grow and scale organically. Besides, you can earn some significant commissions referring others to reputable products that people are willing and wanting to buy.
If you want to cut your learning curve, speed up the time it takes for you to profit, and ensure that you do not waste any of your precious time and money, then I would strongly recommend you get on a training course. This will provide you with a step-by-step blueprint of what you need to do, when and in what order.
Affiliate Marketing – if you are interested in pursuing Affiliate Marketing, which requires the least amount of investment up front and is considered the lowest risk option, then take a look at Savage Affiliates ($197). This course is going to teach you how to build a profitable affiliate marketing business and dozens of online marketing strategies to acquire your commissions. My comprehensive review and case study explains more.
Dropshipping – if you like the idea of building an eCommerce store, where you do not need to invest in and stock hundreds of products before your customers buy, then take a look at eCom Elites ($197). This course teaches the ins and outs of store creation, product research, customer acquisition, scaling and more. Just read my review here for more information.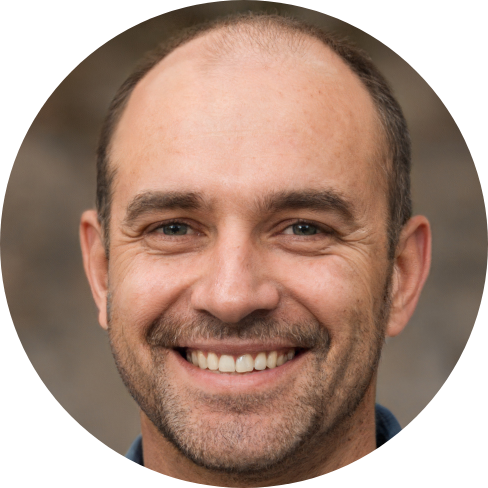 Hey, I'm Jeremy; a seasoned entrepreneur that has been earning his full time income online since 2005. My online business portfolio includes eCommerce stores and affiliate marketing niche sites. I also make money through Blockchain and Crypto. I created Unrivaled Review to share my knowledge, experience and recommendations for anyone looking to pursue such ventures.