POD Ninjas is the brand of Joe Robert, and where he markets his Print on Demand products and resources. What is currently available and whether or not you should consider investing in his premium training will be the focus of this review today.
To those of you who are new to POD (print on demand), it is essentially a business model where you sell your own customized merchandise. You work closely with suppliers, whom will produce merchandise with your branding, that you sell to your customers on a per-order basis.
Typical print on demand products include t-shirts, clothing, along with coffee mugs, bags etc.
So with this in mind, let us know take a closer look at the founder and creator of POD Ninjas. We will then take a closer look at the products and services available and if any of these are worth investing in.
Who Is Joe Robert?
Joe Robert is an online entrepreneur, mentor, content producer and the founder of POD Ninjas. He is from the United States.
Joe is perhaps best known for his YouTube channel, where he has acquired over 18k subscribers since he launched back in 2018.
Content you can find on his channel typically cover and include tips, strategies and recommendations for beginners whom are looking to sell through the Shopify platform.
He discusses a range of topics on the Print on Demand model, along with apps like Printify, creating designs and marketing through Facebook and Instagram.
'My Print on Demand Story' outlines Joe's background, experience and how he got started with the business model, along with the inception and growth of his brand.
He is keen to stress that he is not a guru but instead just a regular guy who has built a business selling online.
Joe outlines in his video that he began selling online through the eBay platform, ordering products from China in bulk, and then shipping his products to his customers once they arrived.
Initial success meant that he started his own Facebook group, Print on Demand Ninjas, where he started sharing his success and strategy with others doing a similar thing. As the group grew, Joe began to review products from services like TeeSpring, Printify and others.
Joe ultimately created POD Ninjas, as an outlet to provide and sell resources, his courses, products and create an online community for selling with print on demand.
Pod Ninja Products and Services
At time of writing, there are currently 5 products and services available over at POD Ninjas. How long they have been available, how long they are going to be, and if there are any plans for new products/services is unknown.
Nevertheless, lets take a loo at the current portfolio:
123 Pod
123 Pod is one of Joe's entry level courses that is primarily aimed at beginners.
The course was created to help quickly create a print on demand store on the Shopify platform.
There are four modules in the course and here is what is covered:
Module 1: Create Your Store: how to build a Shopify store and configure the settings.
Module 2: Choosing Suppliers: how to search for print on demand suppliers, create products and link them to your store to fulfill all of your orders.
Module 3: Store Customization: How to customize your theme, create a logo, create the required pages and store discounts
Module 4: Going Social: How to establish your brands social media presence on Facebook & Instagram and set up paid ads.
This course has a one off fee of $27.
Personalized Pod
Personalized Pod is a mini course aimed at teaching you how to start offering personalized products on your Shopify print on demand store.
The course primarily covers set up, including:
Print on Demand Apps to use and setup
Shopify Apps to use and setup
How to edit print files for products
How to fulfil orders
The concept of the course is about getting your store configured and set up correctly so that when a visitor comes they can make a successful purchase.
Again, the course has a one off fee of $27.
POD Accelerator Coaching Program
The POD Accelerator Coaching program offers individuals the opportunity to work with Joe and hire him as a mentor.
You will need to submit an application in order to sign up, and in doing so will need to fill out an 8-question questionnaire.
In this questionnaire you need to outline your current experience, expectations and convince Joe that you deserve a place.
At the end, you will submit your contact details and await Joe's response to be invited. Alternatively, you can start a conversation with Joe on Facebook Messenger.
PODs Ads Blueprint
The POD Ads blueprint is another mini course that Joe offers. The concept is that you can learn how to run profitable campaigns on Facebook.
This course essentially teaches you how to build audiences, launch test ad campaigns and set up campaigns designed for conversions.
The course has three modules, as follows:
Module One: Build Your Audience: Here, videos cover how to identify interests and audiences for your print on demand niche.
Module Two: Low Budget Testing: Here you learn about low budget testing campaigns ($1 PPE) to see if there is a demand for your POD products.
Module Three: Optimize For Purchase: Here you learn how to set up campaigns designed to reach your customers.
This course is available for $37.
Print on Demand Challenge
The Print on Demand Challenge is a 14 day crash course to help individuals develop a print on demand product that can be scaled with ads.
Its all about discovering your winning product, which usually are found in passion niches and have high demand as well as profit margins.
In this challenge you get training on niche research, high margin product examples and print of demand designs. You also get access to the private challenge group to ask further questions and a challenge workbook to help you implement the content.
Topics covered in the challenge, include:
Niche Research and Validation
How to spying on competitors,
How to pick a product that can be promoted with ads,
Joe's favorite print on demand products, and some of his best designs,
Common beginner mistakes
Process steps to create an in demand design
How to brainstorm ideas for personalization.
The POD challenge is currently available for $100.
Final Verdict
POD Ninjas has evolved over time to become an outlet for Joe Robert to package and sell his products and services.
At time of writing, he has five products available, but this is likely to change over time.
While this is one potential means of starting a dropshipping business, it is not the only way.
There does also appear to be some limitations with POD, too.
This is why.
Firstly, the print on demand business is very competitive.
Sure, this is all about creating your own unique designs that do not currently exist. But there are thousands of business selling their own custom-branded products.
Think about how many different brands you know that sell their own merchandise? Its pretty endless.
Not only this but who really needs or even wants another t-shirt, coffee mug, backpack etc? Especially when times are tough.
Further, and in my experience, it's hard to find POD suppliers that provide product with good quality; both in terms of materials/sizing.
Beyond this, in order to truly succeed with POD in the long term you need to create a movement.
A passionate following whom really buy into your brand, vision and identity. You need to routinely change your product line and you need to get your audience interested. This does not happen overnight or running a few ads.
So for me, this wouldn't be the approach, I took.
Instead, I am a huge advocate of Shopify dropshipping.
So, I would like to suggest an alternative.
Do take a look at eCom Elites by Franklin Hatchett. That course will teach you how to build a long-term focused, profitable online business selling physical products, on the Shopify platform.
Its one of the most comprehensive dropshipping courses online, and not only will you learn how to thoroughly research a niche and how to identify winning and in-demand products, but you will learn a multitude of online marketing techniques (such as Sales Funnels, Email Marketing, FB Ads, Google Ads etc.) that will help you with any online business that you ever decide to pursue.
To me, thats the approach to take.
Now I am sure there is some value in Joe's mini courses, but for me, I'd rather set off in the right direction from the outset.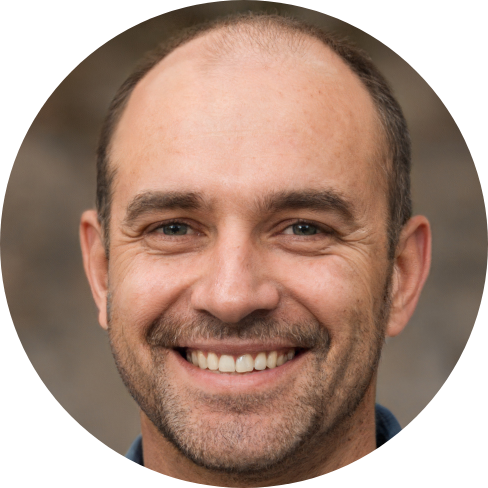 Hey, I'm Jeremy; a seasoned entrepreneur that has been earning his full time income online since 2005. My online business portfolio includes eCommerce stores and affiliate marketing niche sites. I also make money through Blockchain and Crypto. I created Unrivaled Review to share my knowledge, experience and recommendations for anyone looking to pursue such ventures.