Are you thinking about opening a print on demand store? Not sure if you should? Besides, one of the most daunting aspects of opening an e-commerce store is the cost of getting started. To sell stuff, you have to buy products to sell, right? Not necessarily. With a print-on-demand store, you can sell your designs on T-shirts, mugs, leggings, posters, and more without ever stocking a single item. But is it even worth it? Well, here is everything you are going to want to know.
So how much can you make with a print on demand store? You can make anywhere from $100 all the way through to tens of thousands of dollars every month with print on demand. Your profit ultimately depends on your overall strategy, marketing channels, audience and other factors such as supply and demand, your work ethic, etc.
Of course, there is always the possibility of losing money; if you got your marketing all wrong.
But as with any business, there is always a risk and at the same time, with print on demand you are minimizing that risk altogether as you won't be ordering or holding stock (and only proceeding once you get a customer order).
This is why it's such a good model.
To open your print-on-demand store, you can get started with nothing but the cost of running a Shopify plan.
Even then, you can get on a free trial to wave your membership fees for the first 14 days.
So with this all in mind, let's over how to get started opening your print on demand store, which factors will impact your store's success, and perhaps most importantly, how much profit you can expect to make.
How Much Does the Average Print-On-Demand Store Make?
Studies have shown that the average amount of money made with a print on demand store is $4,633 per month.
The truth is, there are no limits to the amount of money you can make with a print-on-demand Shopify store.
Some sellers use print-on-demand as a side hustle, while other sellers make substantial amounts of money.
ZipRecruiter did a survey, and they came up with a definitive number for the average amount of money you can make with a print-on-demand store: $4,633 per month.
The survey respondents offered up revenue amounts from as low as $1,583 and as high as $9,375.
However, keep in mind that the big players like Gearbunch aren't going to be responding to surveys. They're too busy creating new designs and banking cash.
Here are the reported earnings for two of the top Shopify print-on-demand stores.
You can find detailed statistics with source links in this comprehensive article by Printful.
For this article, I'm going to focus on Gearbunch as our example because their earnings and success have been widely reported, and they're one of the most successful print-on-demand stores.
What Factors Impact How Much Your Print-On-Demand Store Will Make
All of these factors will determine how much success you'll have with your print-on-demand store.
Designs
It goes without saying that you need beautiful designs.
To get good designs, you can design them yourself if you have graphic design skills.
Otherwise, you can find skilled designers on sites such as Fiverr and Upwork.
Try to find a small team of good designers so that your designs are consistent and in (mostly) the same style.
Production Partner
Choosing a good production partner is key to your success with a print-on-demand business model.
Below, we outline some of the best ones to use.
Printful
Printful is the most recommended print-on-demand Shopify app.
They have excellent customer service, and they even have an active Facebook group with Printful employees who are engaged and respond to every question.
With Printful, you can enjoy reliable shipping. With occasional exceptions, whenever Printful says your product will arrive, it will arrive. They also have great mock-ups for every product they offer.
The downside is that Printful's prices are the highest in the industry.
Printify
Printify is a close runner-up to Printful.
Their pricing is more competitive than Printful's, but they work with several vendors.
In other words, they don't print your products in-house. This can lead to sporadic results and shipping times.
Other Print-on-Demand Shopify Apps
These print-on-demand apps aren't as popular as Printful and Printify, but they're worth exploring.
Shipping Times
In a world that has become accustomed to Amazon-style super fast shipping, you can't have orders waiting in queue for weeks at a time.
Check the review of your print-on-demand partners to ensure that they have fast and reliable shipping times.
Once you know your shipping times, let your customers know when to expect their products.
Most Shopify store owners put this in their FAQ and also on a special page that discusses shipping.
Link to this page in your website's footer.
Niche
Choosing the right niche is perhaps the most important decision you make with your print-on-demand Shopify store.
Here are some of the most popular niches.l
Pets and animals
Social causes and activism
Couples and families
Hobbies and jobs
Fitness and health
Outdoors and travel
Events, holidays, and special occasions
Astrology
Fitness and health
Pricing
How you price your products will determine how profitable your print-on-demand store is.
I recommend including shipping in the cost of your items, then offering "free shipping."
People love free shipping, even when it causes the cost of the item to be slightly higher.
Keep this in mind: Price competitively, but don't go too low. Research indicates that people more highly value higher-priced items.
Product Offerings
You can create a print-on-demand store and offer a variety of things, from T-shirts to mugs.
However, some stores, such as Gearbunch, stick to one product type and the model is hugely successful for them.
Gearbunch started with just leggings, but they now sell yoga shorts and sports bras, too. In other words, their product offering is athleisure.
Site Speed
You need to make sure your site is loading as fast as possible. Otherwise, customers will bail on you.
Branding
Before you launch your store, get your branding in place.
You need a good logo, and you need to make final decisions about site colors.
You can find talented and affordable logo designers on sites like Fiverr.
Promotion
How will you promote your store? Consider Facebook and Google ads, as well as social media platforms.
SEO
How will your customers find you? In addition to ads and social media, be sure you set up solid SEO from the beginning.
Images
Product images are everything. Would you buy a T-shirt from a site that features blurry or unprofessional product images?
The good news is that you don't have to buy one of every print-on-demand design you sell.
You can find amazing mockups online. Check the mockups on sites such as:
Legitimacy
Would you buy from a Shopify store that had a generic Gmail address listed as their main contact info? I wouldn't.
Spend the $5-ish bucks month for a domain-based email address.
You only need one. It can be info@yourwebsite.com or contact@yourwebsite.com.
Also, if you can manage to get verified on social media platforms, that will help you, too.
Photo Reviews
Use a Shopify app such as Loox, which allows your happy customers to upload photos of themselves wearing your products, along with their reviews.
Website Design
Invest in a high-quality theme so that your website will be slick.
Spend a lot of time designing your website so that it looks professional and is easy to navigate.
Product Descriptions
Invest some time into making detailed product descriptions.
This will help sell your products, but it will also reduce the return and exchange requests.
Return and Exchange Policies
I recommend offering generous returns and exchange policies.
To be honest, you won't get many requests, and when you make it easy for customers to exchange their products, you may win a devoted customer for life.
Note: To minimize return and exchange requests, offer detailed product descriptions. Accurate size charts are essential. In your product listings, tell the customer to measure themselves carefully so they can be sure they order the correct size.
How to Start a Profitable Print-On-Demand Store
Below, I outline my recommendations for getting started in print-on-demand.
Join Print-on-Demand Facebook Groups
Why am I putting this tip first? Because it will help you with all of the other steps to create a profitable print-on-demand store.
Group members will rarely share their own designs or niches because they don't want the competition.
However, you will find the members to be incredibly helpful when it comes to answering basic questions about how the industry works.
Conduct Market Research
The first thing you need to do is create a short list of a few different niches that interest you.
Then, do market research for that niche. You can start with Google Trends to conduct your research. Consider these factors:
How big is the audience for this niche? Gearbunch example: The audience is mostly women.
How saturated is the market? There are a lot of print-on-demand stores selling leggings, but most of those stores aren't as slick and well-branded as Gearbunch. On the other hand, there may be dozens of successful stores selling pet
Decide on a Niche
Your niche is your bread and butter.
Rather than trying to do everything, narrow in on one niche you're passionate about.
Create Amazing Designs
The designs you put on your print-on-demand products need to be top-notch, even if it's just a quote.
Sometimes simplicity sells.
Use Shopify
You can work with companies such as Teespring, RedBubble, and Zazzle to sell print-on-demand products.
However, keep in mind that it's almost never a good idea to run your own business on someone else's land (to quote the old saying).
When you sell your designs on third-party websites like those mentioned above, you're at the mercy of their policies.
I recommend using Shopify and building your own store.
Connect Your Shopify Store with a Print-on-Demand App
There are several different Shopify print-on-demand apps, as described in detail in the previous section.
Promote Your Products
Once you've built your Shopify store and connected an app, it's time to get busy promoting your products.
Consider Google ads or Facebook ads for the best results. Be sure you're paying to promote your products with a higher profit margin so that you get a good return on your investment.
Do you have to pay for ads? Nope. You can promote your products on social media or via an email list.
Lastly
Is print-on-demand still profitable in 2022 and beyond? All signs point to yes.
Following the best practices I've detailed in this article will help you be on your way to being a bonafide print on demand designer with a solid brand.
Related Questions
Is it possible to make money from print on demand?
It is possible to make money from print on demand, assuming you implement a thoroughly researched and well-planned strategy.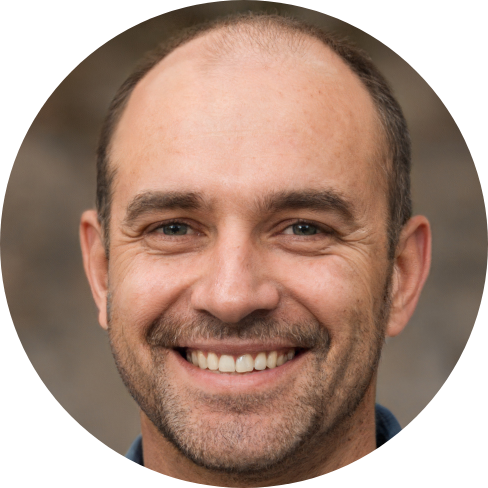 Hey, I'm Jeremy; a seasoned entrepreneur that has been earning his full time income online since 2005. My online business portfolio includes eCommerce stores and affiliate marketing niche sites. I also make money through Blockchain and Crypto. I created Unrivaled Review to share my knowledge, experience and recommendations for anyone looking to pursue such ventures.