If you are looking to build a profitable Amazon FBA business, then you may be looking at signing up to an online training course. Private Label Masters by Tim Sanders is one such course that has recently been released. But is it any good and is this the best option available? That is what this review will help to answer.
If you're new to FBA, then in a nutshell, it stands for 'Fulfillment By Amazon'. This business model enables you to leverage the platform, marketing power and distribution channels of this huge global eCommerce giant.
Amazon FBA affords individual sellers and business the opportunity to sell online, and learning how to do so through a training course can make a lot of difference in the results that can be acheived.
So, let us know take a closer look at the Private Masters Course so you will know exactly what to expect if you were to sign up.
Who Is Tim Sanders?
Tim Sanders is an entrepreneur, Amazon FBA seller and content producer from the United States.
He has created a brand, named 'Private Label Masters'. He uses this to market himself, his products and to provide information about the Amazon FBA business model.
He is perhaps best known for his YouTube channel, which as you can probably guess, is titled Private Label Masters.
At time of writing, Tim has acquired over 34k subscribers, all of which are notified of the new content he releases. He generally releases a new video once per month.
Content he produces include live-streams, answers to the most common questions, suggestions, recommendations, tactics and other updates for Amazon FBA sellers; both new and seeking more information, and current sellers using the platform already.
Outside of YouTube, there is relatively little to be found about Tim online. Searching his name in Google leads you to other individuals, including another popular author and sales and leadership keynote speaker.
Tim states in his 'free case study' that he has been selling on Amazon since 2016 and has made over $8,000,000 in sales. While he does provide screenshots, these are of course impossible to truly verify.
Private Label Masters Course Review
The Private Label Masters Course aims to teach individuals how to build a profitable Amazon FBA business from scratch.
Its an online video training course; consisting of 8 separate modules that each focus on a different aspect/process of the business and the steps you need to take along the way.
Let us know take a closer look at what is covered in each one:
Module 1: Introduction
The opening module of the course serves as an introduction to the course; briefly explaining what is to be covered and how the course will work.
Tim is keen to stress that Amazon FBA is not a get rich quick scheme and it does take time, patience and effort to see the results that are possible. Realistically, it takes up to 6 months for students to begin to see a positive return on investment.
This module includes videos on the five key elements of the business model. These are:
Mindset (and the importance of it), licences (regarding your legal set up and why you should opt for an LLC), taxes ( your obligations and requirement of getting a CPA), liability insurance (and why you should not attempt to sell products with high liability) and Amazon fees (the costs you need to take into account).
Module 2: Product Research
Next, is a module all about the importance of, and how to effectively research for products.
You learn all about the importance of building your foundations, and the importance of selling multiple products for stability.
For Tim, selling one single product brings about a huge element of risk, so diversification is key.
Other videos in this module cover the types of products that you should not attempt to sell, how to find trademarks and patents, some of the best research tools to use (including Jungle Scout and Helium 10), easy modifications you can make to increase customer demand and some strategies to find low competition niches.
Module 3: Product Sourcing
Next comes product sourcing and how you can find suppliers for the types of products you want to sell.
There are three components to Tim's product sourcing strategy. These are:
Using Alibaba – why this marketplace should be used and how to use it most effectively to find suppliers. Using filters is covered as is navigating the platform most effectively.
Interacting with Suppliers: Here, you learn about some of the best ways to communicate and establish a relationship with supplies. This will of course help you when it comes to building trust and being able to…
Negotiate: Learning how to, and effectively negotiating with suppliers will be the key to your success. Here, Tim covers the kinds of questions you will need to ask to ensure your suppliers are the type you will want to work with. You also learn about ordering quantities and how you can use this to negotiate on prices.
Some of the other highlights from this module include advice on how to multi-task, how to be professional, how to bargain and how to set up inspections on samples to test product quality.
Module 4: Shipping
The shipping module aims to cover how to properly ship your products to ensure they reach the Amazon warehouses on time and in optimal condition.
Some of the videos here cover:
Shipping options available and what to use (i.e. sea or air).
Best shipping suppliers you should look to use (Freightos and Flexport are emphasized).
How to properly send shipping labels to suppliers to apply to products and associated packaging.
Module 5: Branding and Listing Optimization
In module 5, you turn to how to build a brand and one in which customers will be more likely to purchase from.
You also cover how to optimize your product listings to ensure you make sales.
How to create a memorable brand name, how to simplify the labeling process, what kinds of keywords to use in your listings and some tools to generate keywords are all discussed.
Lastly, you learn about the Amazon auto-populate functionality and how this can help you to find profitable seed words.
This module is all about teaching you about the importance of knowing your product, your market and building excitement in your customers.
Module 6: Product Launch
Product launch is when it gets exciting. This module aims to teach you about the process steps involved with product launch and why it is important that you do.
To do so, Tim recommends two different aspects to consider:
Using Amazons Launch Service (Called Zon Jump): here videos cover the purpose of this service and how it can help you when it comes to launching a product.
Using Facebook: and how to create ads, increase your ads engagement and reach, how to write effective ad copy and how to review an ads analytics to ensure they perform optimally.
Module 7: Sponsored Products
In module 7, you turn to pay per click campaigns (PPC) and how these can help you to boost your sales.
Here, you are essentially learning how to build and optimize PPC campaigns from scratch.
Videos cover:
How to find profitable keywords to target (including how and why),
Bidding and the importance of it,
Setting up automatic bidding campaigns,
Setting up manual campaigns
Reviewing search term reports and data
Filtering keywords and moving them up the search,
Some recommended weekly tasks to ensure your PPC campaigns remain high-converting.
An example of a great campaign.
Module 8: Scaling
The final module of the course teaches you all about longevity and how scaling your business is an important aspect of this.
Videos in the final section cover the importance of getting positive customer product reviews and how to get them.
You also learn about using Amazon promotions to boost your sales and some of the 3 areas you will need to monitor to ensure you keep your sales high.
Other videos cover how to manage an out of stock situation, optimize your listings further, using lightning deal promotions and why you want to register your brand.
The final videos cover how to find and employ virtual assistants to take away the repetitive day to day tasks and how to get your reimbursements back faster.
Final Verdict
The Private Label Masters online training course by Tim Sanders aims to be a complete course to train an individual how to build a profitable Amazon FBA business from scratch.
At first glance, it does appear to be a suitable option and one that could provide a lot of useful information.
However, on further investigation, I have my reservations as to whether this is the best training course available for Amazon FBA sellers.
Here's why.
First of all, the course is not cheap. In fact, it costs $5000!
With a business like Amazon FBA, the costs do not just stop at the course fee. You will need to further invest in software, products and even PPC campaigns to get your first few products off the ground.
So, you are going to need to make quite a few sales to make back your up-front investment. Sure this can be done, but it will take a bit of time and if you were to get your products wrong (it could cause a few headaches).
Secondly, I have to question the course coverage and what is included. There is no mention on retail or online arbitrage; two other profitable and in some ways, lower risk FBA strategies to sell on Amazon.
So, I would like to introduce you to a suitable alternative.
The Ultimate Amazon Seller by Philip Covington is my recommended Amazon FBA course.
It costs just a fraction of the price – at $597; and is one of the most thorough courses on the business model that you will find.
It will enable you to spend up to $4000 more into your business to begin with.
I also bought that course and you can read my review here.
I cover exactly what is covered in the 27 modules and 270 learning resources that make up the course (videos, downloads and resources).
Philips course is essentially a blueprint to building an online business; not just an Amazon FBA store. This is exactly what you need when you are getting started.
That's what I would do, but ultimately, the choice is all yours.
Nevertheless, by giving my review a read and you'll then be in a much better position to make a better rounded, more informed choice.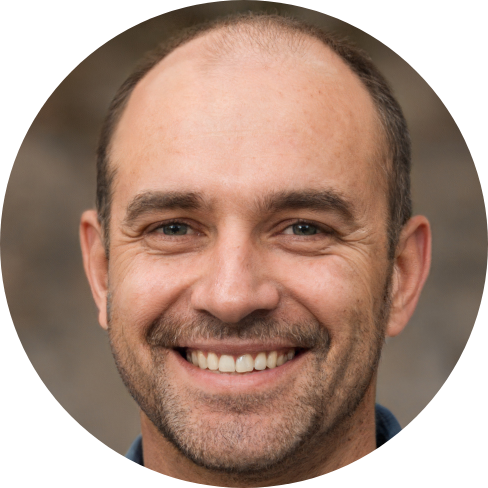 Hey, I'm Jeremy; a seasoned entrepreneur that has been earning his full time income online since 2005. My online business portfolio includes eCommerce stores and affiliate marketing niche sites. I also make money through Blockchain and Crypto. I created Unrivaled Review to share my knowledge, experience and recommendations for anyone looking to pursue such ventures.