Are you looking to start an Affiliate Marketing business? Wondering if Savage Affiliates can help you do just that?
I get it. I've been there.
I signed up to Savage Affiliates some years ago. 2017 in fact. I've been implementing the content ever since.
So, I thought I would share my thoughts and experience through a detailed review.
Why – because this is the kind of information I wish I had back then.
Today, we will be taking a closer look under the hood.
What is covered, what is included, and if it is worth the investment.
Besides, you want to build a profitable, future-proof business after all.
Today, I have an Affiliate Marketing business with a portfolio of assets that enable me to earn a full time income online. $10,000 per month, in fact.
Don't believe me, just check out a screenshot of my Amazon Affiliates dashboard below:
And do consider that this is just one affiliate network I earn from.
As such, I feel there could be no better time than to document my experiences.
I know that your time is your most valuable resource. You may even know exactly what is covered in the course already.
So, I would like to start with my opinion on whether this course is worth it.
From there, you can read and see my documented breakdown of the content if you did want to see more before enrolling.
Quick Verdict – Savage Affiliates
If you are looking for an affordable, in-depth yet digestible affiliate marketing training course, then Savage Affiliates is for you.
You'll learn the entire process; from essential affiliate product selection all the way through to strategic traffic generation.
For the price, you'll struggle to find a course that can compete. At least, I, and over 10,000 fellow students, can agree.
Savage Affiliates Review
Savage Affiliates will pay back for itself multiple times over if you take action on the content. It will require work on your part, but is one of the best ways to consistently earn a passive income online.
And here is why:
Savage Affiliates provides comprehensive step-by-step training on building a successful online Affiliate Marketing business – from start to finish. It is ideal for beginners and even those on a limited budget.
It is routinely revised and updated too.
Topics are relevant for 2022, insightful, and in-depth.
The training covers all that you need to know and do for each of the process steps involved.
The course is easy to follow – ensuring that you can replicate the content in real-time.
By the end of it, you'll have your affiliate marketing business set up, running, and in a few months, earning.
The content covers the entire process, from:
How the business model works,
How to differentiate from the competition,
Finding unique products to promote,
How to build a website asset from scratch without technical knowledge,
How to use and profit through various affiliate programs (Amazon, Clickbank, and more.)
How to promote products for commissions, including Email Marketing, Sales Funnels, SEO (Search Engine Optimization), Free Traffic Sources, Paid Traffic sources
And more.
I love that lessons are thorough and clearly explained.
I love that it helps you take action.
It gets you thinking differently, too.
For me, I have been able to build an Affiliate Marketing business with a portfolio of assets.
A typical month ranges from $5000-$6000. But it took time and effort to get there.
It also is the result of a lot of learning, which this course helped to accelerate.
For a one-off price of $197, the course should pay back for itself in no time.
Who Is Franklin Hatchett?
Franklin Hatchett is an online entrepreneur, affiliate marketer, and content producer from New Zealand.
He is perhaps most notable for his YouTube channel, where he creates content around building successful online businesses. To date, he has acquired over 370k subscribers.
His content is insightful, practical, and beginner-friendly.
He actively shows strategies, recommendations, and best practices for those to follow in real-time.
So, if you haven't heard of Franklin Hatchett by now, then the YouTube algorithms have not been friendly to you.
He is an affiliate marketer practitioner, meaning he does and implements the methods that he teaches.
Onlinedimes.com is his blog and where it all started.
His public case study, fivefunnels.com (where he promotes the ClickFunnels platform through content marketing), is a clear example and illustration of his work.
Franklin is honest and open about his earnings, often showing screenshots of his affiliate marketing dashboards.
He has many insightful YouTube videos that document his journey, earnings, and practical takeaways online entrepreneurs can use.
Affiliate Marketing is perhaps his most successful venture; he is a 2 Comma Club Award Winner with ClickFunnels as mentioned above,
This means that he has earned over $1,000,000 in affiliate revenue by promoting the ClickFunnels Platform to new users.
Savage Affiliates, therefore, serves as his documented training on his approach, strategy, and how to implement the business model practically.
How Much Does Savage Affiliates Cost?
There are two versions of Savage Affiliates.
For $197, you can get on the standard plan, which is all you need to get started if you're a beginner.
You get the complete training course and library of videos, plus access to the private inner circle, weekly Q&A sessions, and lifetime access/updates.
It covers everything from full niche research training, complete website setup, comprehensive email marketing setup training, complete funnel setup & training, Google Search Engine Optimization traffic mastery training, and Clickbank/Amazon training.
For $297, you get access to the Savage Affiliates Super package. It includes everything above plus step-by-step Clickfunnels Affiliate Academy, multiple done-for-you affiliate marketing funnels, the launch jacking affiliate blueprint method, and a web hosting affiliate method blueprint.
For all this, it's just $100 more at $297.
I would recommend this option if you're an intermediate affiliate marketer or if you want the 'complete package'.
Suppose you're keen to get started in Affiliate Marketing or have tried it already with limited success. In that case, this is the course to consider.
Why Did I Sign Up To Savage Affiliates?
I've been personally following Franklin and his YouTube channel for some time now.
I've learned a considerable amount which I regularly put into practice on my Affiliate Marketing Websites and Blogs.
So if you are not a subscriber to his channel, this is the first place I would recommend that you start.
When I initially became aware that Franklin launched an Affiliate Marketing Course called Savage Affiliates, I was excited and keen to sign up.
Sure, I had started making progress in the Affiliate Marketing space, but I wanted to leverage new opportunities and new strategies like Paid Traffic methods, including Google Ads.
The price he charges for his products is incredibly fair and respectable.
When you compare the cost of his courses with others, you soon realize how extortionate some other course prices are.
The thing is, you don't need to pay $2,999 for an affiliate marketing course.
Instead, it makes sense to purchase from a widely experienced and knowledgeable affiliate marketer at a far more affordable and reasonable price of $197.
And because he provides screenshots and financial proof of his methods, you can fully trust in his process.
New To Affiliate Marketing? What Is It Exactly?
Affiliate marketing is where you promote the products of other individuals and businesses.
In doing so, you earn a referral commission on each lead or sale that you generate for them.
The benefit of Affiliate Marketing is that you can get started right away – you do not need to research, invest in, or build your product.
Furthermore, you do not need to deal with the difficulties of selling that product – customer service is one, to name a few.
Once you are able to discover desirable products, then it is just a matter of sending buyers to the seller.
Each time you do so, you will earn a commission.
And perhaps the best part, a lot of commission rates are in the 20-40% range!
As such, Affiliate Marketing is an incredibly profitable industry – and a perfect way to make money online.
While Affiliate Marketing is not new, there are few courses out there that provide an exact blueprint and A-Z guide of how you can do this yourself.
Especially taught by a successful Affiliate Marketer applying what he teaches.
That's where Savage Affiliates truly stands out.
Affiliate Marketing enables you to build a long-term income, whereby your earnings scale and become self-sufficient with time.
Once you've built your asset and your content, provided the foundations, and covered the ranking factors – that website and content can earn consistent income for years to come.
You can rely on free search traffic through the search engines for as long as your website and content are live.
Affiliate Marketing does not require any technical knowledge, experience, or qualifications.
You can get started quickly, and the costs are minimal. And there are a lot of free strategies to keep your costs as low as possible.
Such strategies are discussed in the course. So, without further ado, let's take a look at what's included.
Savage Affiliates Course Content
Savage Affiliates is updated with new content regularly.
Here, I'll try and provide you with as much information I can about what you will get straight away if you did decide to sign up.
The course outlines an entire Affiliate Marketing strategy, step-by-step, where you see a rundown of how Franklin is implementing this content on his affiliate websites.
The best thing about this course is that you are given step-by-step instructions to follow along and replicate the business in a different niche.
When you sign up, you'll receive an email like this in just a few minutes following successful payment:
Once you sign in, you'll be taken to the homepage, where you can access all of the relevant modules and the individual lessons.
Here's an example of what the Intro Module looks like:
Since signing up, I've gone through all of the 200+ videos that are included in the training.
You can view them in the quality that you prefer, whether this be 360P or 720P.
It means you can watch it in a quality that best matches your internet speed and connection.
You can skip ahead or click on different times to access the content quicker. I liked that you can re-watch it if you want to obtain particular info faster.
As there is so much content in Savage Affiliates, Franklin has divided it up into the following sections:
Module 1: Affiliate Products to Promote
Module 2: Building Your Website Assets
Module 3: Email Marketing and Funnels
Module 4: Clickbank Affiliate Marketing
Module 5: Clickfunnels Affiliate Marketing
Module 6: Amazon Affiliate Marketing
Module 7: SEO and Google Traffic Training
Module 8: Free Traffic Training
Module 9: Paid Traffic Training
The Modules Of Savage Affiliates
The Introductory Section is not considered a module, but it does include useful content that you should check out.
Lessons cover:
What Affiliate Marketing is,
How Affiliate Marketing all works,
Looking at what is possible (earnings),
How you will use free traffic,
How you will use paid traffic,
How you will use Google and SEO traffic,
How To Navigate & Follow The Course for Optimal Results.
Module 1 – Affiliate Products to Promote
The first module in Savage Affiliates discusses the best and most ideal Affiliate products that you will want to promote for increased commissions and high conversion rates.
You learn all about the most profitable niches, like make money online, software and hosting, before turning to how those niches will look in theory once all set up and executed.
Videos that follow cover the main Affiliate Programs, how they work, and how you can best profit by signing up to them:
Clickfunnels Affiliate Program
Clickbank Affiliate Program
Amazon Affiliate Program
Bluehost Affiliate Program
GetResponse Affiliate Program
Muncheye Affiliate Program
Your success, and profit, will ultimately depend on the niches you enter and the products you choose to promote.
The videos here ensure you know how to pick the right ones.
Franklin speaks at length on the profitability of the web hosting niche.
It can be very lucrative, where each referral can earn you more than $100 per purchase.
And what is more, you will earn money on every renewal.
Imagine gaining a referral for a sale where the customer goes onto host a site for 20 years. That's a serious recurring commission right there.
Module 2 – Building Your Website Asset
This module teaches you how to build a high-converting affiliate website effectively.
Domain name selection, WordPress installation page creation, and structure; it is all covered here.
Lessons also cover the best plugins available and that are required for optimal website performance and results.
As part of this, you'll also learn what plugins to avoid and how to keep your website running quickly, which is essential to search engine rankings and visitor experience.
Videos cover choosing and selecting the best theme for an affiliate marketing site and some affordable and cost-effective marketplaces to acquire them.
From there, you learn all about adding and writing articles for your website, including optimal layout and structure, which include using categories for your content and setting up widgets.
Module 3 – Email Marketing and Sales Funnels
Next up, you learn how to build an entire Email Marketing and Sales Funnel system for your Affiliate Marketing business.
These two topics are intertwined and work with one another, so you learn them together.
Email Marketing and Sales Funnels involved sending your email list a series of communications around products and offers (utilizing cloaked affiliate links).
This enables you to make more commission and additional referral sales.
However, Franklin covers this in a lot more detail and at length in one of the videos.
This method is dependent on your email list – so you will need to build this over time for optimal results.
Lessons cover:
Best Email Software To Use (Overview of GetResponse)
Adding Subscriber Emails To GetResponse
How To Create Your Email List
How To Create A Simple Newsletter
Create an Automated Workflow
Introd
Module 4 – Clickbank Affiliate Marketing
The Clickbank module (27 videos) is unique because it un-teaches you a lot of the misinformation out there.
Many affiliate marketing gurus recommend Clickbank; many will claim how easy it is to get started on the platform.
This is because anyone can create an account under 5 minutes, and you don't need any approvals.
However, these gurus struggle to teach you how to profit from Clickbank by generating traffic to your offers.
That's where this module proves its worth.
The first couple of videos provide the essentials, setting up your account, tax forms, and so on.
The videos that follow show you how to find the best and most likely to convert products/services through an often ignored filter using 'gravity.'
Beyond the basics, other videos teach you how to build an entire review website on one Clickbank product alone.
You'll learn how to find profitable and low competition keywords and how to set up your site (themes, widgets, article structure) to ensure you rank highly in the search engines.
If you have some spare cash, you can even purchase your articles on marketplaces like Fiverr for as little as $5.
This is all taught in this module.
Franklin even uses his affiliate sites as case studies to show you exactly how he does it and how you can too.
Module 5 – ClickFunnels Affiliate Marketing (Part One)
This is a brand new module for the relaunch of the course.
It has over 28 videos of actionable content on profiting as an affiliate with the ClickFunnels Affiliate Marketing Program.
Consider that your teacher here has earned over $1,000,000 with this program and continues to do so.
This is a combination of real-time case study and training. You are learning what Franklin implements himself here.
You learn all about the ClickFunnels program, the platform, and how much you can realistically expect to earn.
Two case studies start the course: one on how Franklin uses Share Funnels and how he uses his blog to promote the platform.
This module is split into two sections.
How to earn through ClickFunnels with Free Traffic (e.g. SEO) and,
How to earn through Paid Traffic (ads).
Here are some of the videos covered in the SEO section:
Using Keywords Tools,
How To Find Keywords,
Where To Get Free Article Ideas
How To Create an SEO Optimized Article
How to Create Call To Actions On Your Article
How To Start Getting Google Traffic
Method To Use Question Site For Traffic (Free Traffic)
Method To Use Youtube For Traffic (Free Traffic)
Here are the videos covered in the Paid Traffic section:
Advertising Rules,
Understanding Cost Per Trial,
Creating A Bridge Page,
Get Trials With Google Ads
Sell Funnel Builder Secrets With Google
Facebooks Ads Part 1
Facebook Ads Part 2
Facebook Ads Part 3
Module 6 – ClickFunnels Affiliate Marketing (Part Two)
There's a part two of Module 5, which consists of a further 20 videos on Clickfunnels Affiliate Marketing.
Here you learn about setting up and optimizing a Sales Funnel using Google Ads and YouTube Ads.
There is too much to list here, so in the interest of time you can check out what's covered on the Sales Page by clicking here.
Module 7 – Amazon Affiliate Marketing
This module looks at the ability to earn money through the Amazon Associates Program.
Franklin then shows how profitable this can be – citing a $30 million site earning through this program.
While this would be difficult to replicate, it's shown to be possible.
The Savage Affiliate Course teaches you one of the essential lessons in Affiliate Marketing: conducting proper research.
Without proper research, you could end up wasting your time, money, and resources.
This is even more important with affiliate marketplaces like Amazon.
As such, Franklin explains the methods to review page one of Google and how to rank higher.
He does this by explaining how to look at their current backlinks, social media shares, and content relevance.
Once you gather this kind of data, it is effortless to rank higher than them – because you have a tangible target to aim for.
You know what you need to build and where to build it.
The videos in the module explain how to set up an Amazon affiliate. This includes how to write your articles through to how your site is constructed.
You will also learn the different options open to you: whether you want an Affiliate Amazon site to be niche specific or general.
In my own experiences, niche websites provide more trust with your audience. However, you are relatively limited in what your articles can promote!
Like some of the other modules, you can see case studies of Amazon Affiliate sites and how entrepreneurs are making a killing with these kinds of sites.
Even my girlfriend uses this method from Savage Affiliates and has created a niche website on 'Almond Nails.'
She has written some Amazon Affiliate articles that we earn commission on every sale of any kit that a visitor then buys!
Module 7 – SEO Google Traffic Training
The SEO Traffic module is one of the most important for any online business, whether you get into Affiliate Marketing.
Here, Franklin teaches you how to rank higher in Google and in other search engines like Bing.
Franklin exposes the entire SEO strategy he uses on his site – both.
On-Page SEO – how to effectively structure your website, ensure the website speed is high, and the internal links that connect your site altogether.
Off-Page SEO – how to connect your site to the internet, obtain backlinks from other sites such as Web 2.0s (Tumblrs), Blogs, and Forum Posts.
You can also watch videos on how to track your search engine ranking – through tools such as Google Webmasters and Google Analytics.
You'll also learn how to set up your Social Media profiles and how to engage on these platforms without wasting your time on them unnecessarily.
As social media is part of the algorithm with ranking, this video is beneficial.
This module in itself is an in-depth SEO course. Franklin could sell this as a standalone course and charge over 400 dollars for it.
The fact that you are getting this free as part of the Savage Affiliate Course is incredible.
Module 8 – Free Traffic Training
In the Free Traffic Training module of Savage Affiliates, you learn how to make a maximal profit because your costs are practically zero.
This module relates to the earlier SEO module but elaborates further into other free traffic sources like Forums and YouTube.
By taking advantage of free traffic channels that ensure that you can make the passive income that Franklin suggests you can.
I've been Affiliate Marketing for around five years now.
This is how I have been able to scale my income to over $5k per month.
In the videos in the section, you can expect to learn how to increase the size of your subscriber list by obtaining traffic from Free sites such as Forums and YouTube.
You'll be taught how to set up your own YouTube channel and start creating videos of your own.
These videos will link back to your affiliate sites and send you high converting traffic.
You'll learn what keywords to go to maximize your results that are platform-specific.
Module 9 – Paid Traffic Training
With Affiliate Marketing, one of the best ways to profit is through free organic traffic – through Google and other search engines.
However, paid traffic is an option and can be immensely profitable if set up correctly.
Remember, if you do not target the right keywords, go after the right audience, or set up your content in the right way, you are burning your cash away.
That's where this module is excellent.
In the Paid Traffic Training module, you can access 23 videos that include training on Facebook, Solo Ads (like Udimi), and CPC networks such as Google Adwords.
Facebook Ads are pretty popular right now and have been insanely profitable for many, including Franklin.
As such, several of the videos teach you how to run laser-targeted and effective Facebook ads.
You learn to set up your tracking pixel and a converting funnel that doesn't get blocked or banned from Facebook.
Moreover, Franklin provides you with brilliant Facebook ad case studies to show you what you can expect.
The next mini-section in this module turns to solo ads. The concept here is that you'll be purchasing traffic off other Affiliate Marketers who have already built up their list.
The videos include how to find the best sellers and prevent purchasing fake or bot clicks.
You'll even learn the marketplaces to use and avoid, showing you the ones that will filter out bot traffic and only send you quality traffic.
Regarding CPC Adwords, the videos run you through setting up a campaign from start to finish.
If set up wrong, your ads can scale out of control and become immensely costly.
Franklin teaches you how to avoid this and target the best keywords for minimal cost and maximum profit.
Module 10: Launch Jacking and Web Hosting
This module is locked for those students who sign up for the Standard Version of the course.
If you purchase the Ultimate plan, you will be able to access it.
Here, Franklin covers the profitable strategy known as Launch Jacking.
This is where you maximize your earnings by promoting products that have recentlylaunched' and therefore have low competition.
Equally, the owners of such products invest heavily in marketing, so you're in a preferable position to make commissions.
There is also a series of videos where Franklin covers the strategies he uses to promote web hosting services, one of his most lucrative niches.
Bonus – Access To Private Facebook Group
The moment you purchase your access to Savage Affiliates, you will instantly gain access to the private Savage Affiliates Facebook group.
This is where Franklin personally posts updates and shares his latest methods. You'll see further case studies and the results from other members of the course.
You can discuss and gain feedback from other members if you get stuck.
This is the first place you should go to ask questions. Chances are, other students have requested it too!
30 Money Back Guarantee
There is a full 30-day risk-free money-back guarantee. This helps to ensure all customers are happy with their purchases.
The only thing I would say is that Affiliate Marketing does not typically provide immediate overnight success, like dropshipping can.
It does take a bit of time, especially in the beginning when your site is new.
You need to build up content and for search engines to discover and trust you to rank it.
But, once you start ranking in Google, the true value of the course will be repaid.
My Final Verdict On Savage Affiliates
Affiliate marketing is one of, if not, the best opportunities in 2021 and beyond.
It is relatively simple to get started. You do not need to invest a lot of money upfront. There are hundreds of niches to enter and products to promote.
Besides, there are customers actively looking and searching for what you have to offer.
Savage Affiliates is not only very affordable, but it is convenient too.
You'll know what to do and when, and how it all fits together.
You'll be leveraging the knowledge and experience of a truly successful affiliate marketer who is actively doing this day in and day out.
I've personally learned a considerable amount from this course and Franklin in general.
He has enabled me to wave goodbye to the 9-5 and work for myself.
For that, I'll be eternally grateful.
When I think of what I have earned compared to what I paid for the course and just how quickly the course paid back for itself – it is a no-brainer.
Despite looking back in hindsight, knowing how afraid and skeptical, I initially was at signing up.
So, if you do have any questions before you go ahead – do contact me.
I'll be happy to help. I know what it is like to be in your position.
Otherwise, if you are serious about building an Affiliate Marketing business, do get started now.
Click here to visit Savage Affiliates and get your place on the course.
Ultimately, the best thing you can do and make the difference is by taking action and get started.
Before you know it, you will start earning commission through the content's application, and you'll have paid back for the course.
From there, it will all be profit.
FAQs
What Is Savage Affiliates? 
Savage Affiliates is an online training course that teaches you the affiliate marketing business model. 
You'll learn how to create a monetizable asset that promotes the products of other businesses, earning a commission for each referral. The training teaches via videos, split into modules and individual lessons.
What Is Savage Affiliates 2.0? 
Savage Affiliates 2.0 is the second, rebranded, and updated version of the course. It includes more content and improves on the former first version. All students who purchase Savage Affiliates today will automatically get access to version 2.0. All previous students automatically have their accounts upgraded to access this version.
Savage Affiliates Standard vs Super
These are the different packages available for the course; both are one-time payments. 
The standard plan ($197) gives you access to all the video training lessons, along with access to the private community group, instant access, and lifetime updates. 
The Ultimate plan ($297) includes all of the above along with access to additional ClickFunnels training, pre-made funnel downloads, training on launch jacking, and training on web hosting affiliate marketing.
How Long Will It Take To Earn An Income With Savage Affiliates? 
Students typically begin making money in 2-6 months following Savage Affiliates course sign up. However, results vary from person to person and it does take some time for your website to mature and begin ranking in the various search engines and platforms.
Is Savage Affiliates Worth It?
Savage Affiliates is worth it if you can commit the time to consume the content and implement the strategies as outlined in the course. You will need to put in the work, but most students have obtained a positive ROI from following the strategies and recommendations provided in this course.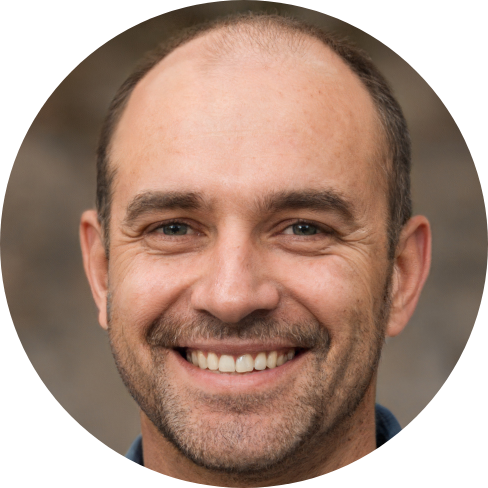 Hey, I'm Jeremy; a seasoned entrepreneur that has been earning his full time income online since 2005. My online business portfolio includes eCommerce stores and affiliate marketing niche sites. I also make money through Blockchain and Crypto. I created Unrivaled Review to share my knowledge, experience and recommendations for anyone looking to pursue such ventures.
Savage Affiliates Review
Savage Affiliates provides comprehensive step-by-step training on building a successful online Affiliate Marketing business - from start to finish. It is ideal for beginners and even those on a limited budget.
Course Provider: Person
Course Provider Name: Franklin Hatchett