If you have discovered Sebastian Ghiorghiu when watching dropshipping YouTube videos, then you will likely soon hear about his course: Dropshipping Crash Course.
This is supposed to be a complete and comprehensive course where you can learn all that you need to know for $712. If you are wondering if you should sign up to this course, or whether there are better (and more affordable alternatives) available, then you should keep reading!
Who is Sebastian Ghiorghiu
Sebastian Ghiorghiu is a 19 year old YouTuber who claims to have over 18 months of drop shipping experience, as well as some other online business ventures including Affiliate Marketing.
He boldly announces that he plans to have $5-$10 million in earnings that he will acquire in Real Estate. Why this makes him a trustworthy, experienced and knowledgeable dropshipper I am not quite sure.
Regarding the content of his YouTube videos, and as you can even see in his Tutor picture above, Sebastian loves to use clickbait titles and images and frequently talks about his luxurious lifestyle that dropshipping has enabled him.
This is common in the Shopify dropshipping guru space, and you'll see it dozens of time as you look through similar channels on YouTube.
The Crash Course costs $712 (not forgetting the 80 cents) which is definitely on the higher side along with other similar courses like those of Tanner Planes and Matthew Sabia.
Having viewed the intro of the course, Sebastian announces that he pulled it all together after just 6 months of running his dropshipping stores. To me, this is a major red flag, one in which suggests the creator is looking to make an income via selling courses rather than dropshipping itself.
Sebastian Ghiorghiu Review
The course is hosted via the Teachable platform just like the majority of other courses in this space. The sales page is typical of this type of course, and includes the common sales tactics that seem to be used time and time again.
The course consists of 8 Modules – split into 8 weekly topics.
The Introduction videos (5 in total) were quite interesting, but I soon lost interest and trust in Sebastian (by video 3) when he said that he made $600 dropshipping on his very first day. Having built many stores and tested a lot of different niches, this is highly unlikely to be true. The chances of finding a winner product and then getting it in front of your target audience straight away is challenging. Its just a really unrealistic and unlikely scenario – especially when you consider a Facebook ad (which Sebastian latter teaches you how to use) doesn't optimize for the first 24 hours.
Even if he was able to make $600, consider that this is revenue and not takeaway profit. If you do the math this is what turns that revenue figure into his profit.
Product Sales – Cost of Goods Sold = Gross Profit – Advertising Spend – Product Refunds = Net Profit.
That $600 appears to be much lower, probably around the $150-200 range at most.
The Introduction finished with an inspirational video and a basic overview of Sebastian Strategy (in essence a high level overview of what is to follow).
You're not going to learn anything actionable in the Intro so it doesn't really count as a module.
Week 2 + 3: Product Research
Considering that your entire business model is reliant on the products you sell, I was pretty shocked to find that this module consists of only 2 videos (lasting 15 minutes in total).
There's not any true substance in this module and Sebastian discusses that he uses Twitter, Instagram, Facebook and AliExpress to find products to sell. There is nothing unique here.
Quite shockingly, Sebastian even advises you to start with selling trademarked products (and that will only become an issue when you start selling high volumes of these products. As selling trademarked products is illegal, this is quite terrible advice. You want a long term legitimate business, not one built on illegal practices.
The overarching theme of the module is that you should choose products in either a problem (e.g. health) or a passion (sporting) niche.
Into module 3, the first video provides some examples of supposed profitable niches but we have to take Sebastian's word for it as there is not any real proof. I also wonder if Sebastian would be willing to give these away if they are so profitable?
The final three videos are really basic stuff that you can get easily on YouTube and other blogs online for free. Starting with pricing your products and writing descriptions, there are two very short videos on how to import products and add reviews. This isn't difficult and appears to be filler content for the course.
Week 4: Promotions and Driving Traffic
In module 4, you learn how to essentially get traffic to your store so you can make some sales. The first short video is basically a summary of Instagram Marketing; what it is and how it works. Again, this kind of information can be found for free online.
The next video is really interesting and just shows how Sebastian does not really have a clue on what he is doing. "How To Get Fake Followers and Likes". This 4 minute video is literally a waste of time; why would you want bot traffic or fake accounts following you on Instagram. It serves absolutely no purpose than to give you a false sense of an audience. At the end of the day, this game is all about sales and profits, not about how many followers you have. Those bot accounts will never drive you sales and so should never be an area to focus.
Then there's a video on how to avoid saturation and competitive niches which seems ironic when he gives you products to sell (just like all the other students will get and will go after).
The final two videos teach you how to create adverts which at the end of the day is quite easy to do on your own.
The walkthrough of Sebastian's store and "why it converted quite well" is quite interesting and does provide some insights, but yet again we are counting on Sebastian to be truthful on his conversions which up until now we are yet to see.
Week 5: Going from 0 to $1k
Another short module with 10 individual lessons and videos. This is the meat and drink of the course and runs to a total time of about 62 mins.
You start off with finding a "Golden Product"; which is a regurgitation of the niche research module. Surely by now if you have conducted niche research you should know what to sell? Why do we need another lesson on it?
The next video is about importing it and writing a description; again this has already been covered.
From there, you learn how to literally build a Shopify Store: building it, setting up apps and adding your Facebook Pixel. While this is helpful for complete beginners, using Shopify is very intuitive and shouldn't need a $700 course to teach you how to use it. Plus, there's a tonne of free videos on YouTube of how to do this (and in greater depth).
The only other videos seem a little out of place, and once more, they are bringing up previous content of the course. One teaches you how to create an "attractive ad" (not a converting one, but one that looks nice?) and then how to contact Influencers to promote your products.
While the basis of the module seems to be on the right path; there's too much repetitive information in this module (from previous modules) and the videos are incredibly short (averaging 7-8 mins per video).
Week 6: Instagram Marketing
Back to Instagram in week 6 and this is all about getting free organic followers and traffic (what happened to those bot followers?)
The idea here is to grow on the platform and to get sales from your followers without the need of using Facebook Ads or Influencers. While it sounds good in practice, your going to need to spend a lot of time talking with users and incentivising them to buy from your store. Long gone are the days when users go to random Instagram Accounts, see they have a store and then go on to purchase. It just doesn't happen this way. Trust me I have tried it.
Week 7: Facebook Advertising
Having announced in the previous module you can get sales without the need to use Facebook ads, the very next module in the course is one on using them? Strange.
This 8 lesson and video module only really discusses how to set up your FB advertising account and creating your ads. There's no real mention of reference of how to dive deep and target your audience (which is where the magic happens).
Sebastian does talk about the different types of ads (e.g. PPE) but he doesn't really explain when to use each type and when it will be most beneficial.
I'd like to see a lot more content on this section on maximizing conversions of FB ads, scaling winning ads etc. This is more of a basic overview of setting up than really profiting via this social media marketing channel.
Week 8: Twitter Advertising
The final of the eight modules is all about Twitter and using it to advertise your products. Considering Twitter is not as widely used as the other social media platforms and seems to be losing users, this seems like an odd suggestion.
The fact that no other courses include it is for me a tell-tale sign. Nonetheless, Sebastian appears to believe it can be profitable and underused. So there are two two videos of how to set up Ads and then making it more optimized.
Again, only two short videos on how to do this and its mainly concerned with setup.
Bonuses
These are just a few downloadable checklists and templates: Launch checklist, Instagram Influencer Template (scripted and poorly written) and an Instagram Scaling Tactic.
Sebastian Ghiorghiu Refund
The sales page states that if you are unsatisfied with your purchase, and have viewed less than 15% of the entire course (and did not purchase the course with a discount) Sebastian will refund you. Oh, and this is if the time has not exceeded 10 days!
So basically, once you watch the Intro your refund is void. This is really bad and unfair.
Is Sebastian Ghorghiu A Scam?
Technically not. The Dropshipping Crash Course is not a scam, yet having closely inspected the content, I am shocked at the asking price of $712. This seems a very inflated price for a short course with little actionable content.
The course tends to repeat itself regularly and there's no real strategy or method included. It appears to be all setup.
From my experience, research, comparison and review, there are considerably better alternatives out available for the same price and lower. The thing is with a really unfair money back guarantee if you decide to invest you are not likely going to be able to get your money back .
Final Words and Verdict
Sebastian Gheorghiu is just another Shopify Guru with inflated promises and a lack of any real integrity. If you decide to buy this course, then chances are you are going to be majorly disappointed and over $700 worse off.
The most you should be really paying for a dropshipping course is around $200, and even then you are going to want one with far more content and actionable material.
Best Dropship Course For 2019
If you want to succeed with dropshipping and build a long-term profitable online business, then I suggest you checkout
Ecom Elites
by Franklin Hatchett. Costing just a one-time price of $197, and with a growing list of over 175+ HD video library of content covering the entire dropshipping model, you'll struggle to find a course as thorough and cost-effective as this. Checkout my
Ecom Elites Review.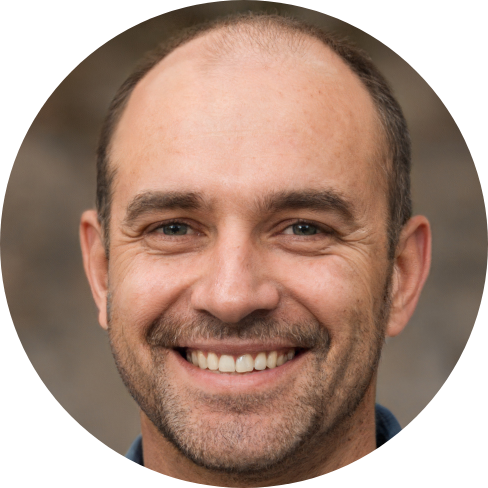 Hey, I'm Jeremy; a seasoned entrepreneur that has been earning his full time income online since 2005. My online business portfolio includes eCommerce stores and affiliate marketing niche sites. I also make money through Blockchain and Crypto. I created Unrivaled Review to share my knowledge, experience and recommendations for anyone looking to pursue such ventures.