Have you considered signing up to comprehensive SEO and Research tool SEMrush . Do you just need to know how you can get a 30 Day SEMrush Trial? This article will help get you on your way.
Now here's the crux of it; I've got some great news, but also some bad news for you.
Let's start with bad – get it out of the way first. It's the best way.
You can no longer get a SEMrush 30 Day Free Trial.
That's not why you opened this article; its not what you were expecting to discover.
But it is the truth. I've personally researched extensively and spoken to the SEMrush support team who have relayed and validated this for me.
Don't be manipulated into giving your details to anyone/ any site who promises you otherwise. That's the way to go for a virus or being hacked.
Now, here is the great news.
You can still get a SEMrush Free Trial. You'll just not get as long as you had initially had hoped.
The SEMrush Trial is now an all inclusive 7 day trial that provides you with complete access to all the of the many tools and features.
How does the SEMrush Free Trial Work
The following simple steps are all that you need to do to access and activate your free trial.
From there, you'll have unlimited access to all the functionality for the duration of the trial and can use the tools to help boost your rankings, discover profitable and low competition keywords, track your competitors for keywords and backlinks, discover new opportunities and definitively rank your website.
Steps to Activate Your Trial
1. Click the button below to head over to the SEMrush Free Trial Offer Page:
2. Enter your email and password, check the agree to Terms and Conditions/Privacy Policy and then press the "Get 7 Day Trial Button" to create your account:
3. Once complete, you will be taken to a billing page. This is to be expected and do not fear, your link will have your trial offer applied.
Please note: SEMrush do charge a very small fee from your payment method (e.g. credit card) to check your payment validity. This money will be refunded very quickly once the validation process is complete (1-2 days). SEMrush only do this to ensure your payment account is legitimate. You will not incur any cost during your trial, and will only be charged for the cost of a plan once the trial period ends.
4. Fill out the required details in the form and hit "place order". Thats it!
5. Make the most of and enjoy your SEMrush 7 day free trial!
What Features can the SEMrush 7 day Free Trial Offer You?
To be honest, you can do just about anything you need to do to run a successful blog/website and develop a comprehensive content marketing strategy through the SEMrush platform.
Its an all-in-one digital marketing software that has a range of uses for just about anyone trying to rank online (and optimize their Search Engine Optimization/SEO efforts).
Here are some key benefits and tools that you may want to look at when giving SEMrush a shot:
Easy, Simple and Effective Keyword Research
SEMrush enables you to discover profitable and low competition keywords that you can rank quickly for. All you need to do is enter some main keywords and SEMrush will provide you with an extensive list of keywords to target that are rankable. You get a plethora of insightful data too alongside each keyword, like accurate search counts and Cost Per Click (CPC) data.
Whats more, you can enter a competitors URL, and SEMrush provides a list of all their top keywords that they are ranking for and getting traffic from. This is a great way to find new keyword opportunities and whereby you can see realistically if you can rank.
Leverage Backlinks
Not only can you check your complete list of backlinks, and the key data behind each one, but you can also do this on any URL you input. So, you can enter your competitors URL and get a simple yet profound snapshot of their backlink profile.
Plus, SEMRush provides you with with recently discovered backlinks, anchor text disposition, page authority, and a lot more. And you can get all this in a simple click and about 30 seconds!
Site Audits
This feature is a personal favorite of mine. This functionality allows you to get a diagnostic review of your site structure and health. You can quickly see any on-page issues your site is having (which will be affecting how you rank and how your visitors find and use your site).
Its great for discovering issues and also giving you actionable steps to help overcome them and correct them.
This also extends to your content and your overall content strategy.
The truth is, if there are technical issues and the Search Engines cannot read or access the information on your site – you'll never rank (regardless of how good the content is and how many backlinks you have).
Adwords Research
This is just another string on the bow of SEMrush. There's a PLA research tool (which stands for product listing ads) that enables you to see what Adword campaigns are running for any keyword that you search.
With this same very tool you can also check whether a domain or specific URL has ever run an Adword campaign on the keyword (useful to do with competitors). You can then quickly and easily identify whether or not it was successful for them (was this campaign for any length of time). From there you can see if it is worth setting up a PPC campaign based on those keywords.
Keyword Ranking Tracking
Once you have your content in place, its always good to know how those posts and articles are ranking.
With the Keyword Ranking tool you can keep track of all of your targeted keywords and see how you are ranking against them over time. You can watch the rises and falls (see how new backlinks/changes to posts) affect your rankings etc.
This is a great tool for seeing what works, when, how long it takes to rank etc.
Trial FAQ
Question: Is it possible to cancel before the Free Trial ends to prevent being charged for a plan?
Absolutely. You are not charged during the 7 days. At that point, if you wanted to proceed with a plan, its up to you. If you did want to cancel ahead of payment, be sure to give yourself enough time!
Question: Can I get a Free Trial if I have have free SEMrush account already?
Yes – this is possible. All you need to do is click this trial link, add your billing details and enjoy the 7 day offer. I'd advise you clear your browser's cache before to ensure it works correctly.
Here's a quick suggestion: Use this 7 Day Free Trial and use the tools as much as you can during this time. Research as many keywords as you can and drop them into a n Excel file for future writing/outsourcing. This is an excellent time to review backlink data and research your competitors too! Then if you do decide a plan is not for you, you'll have a lot of data you can use going forward.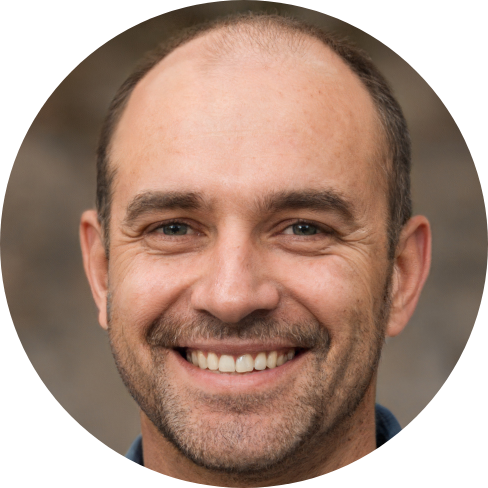 Hey, I'm Jeremy; a seasoned entrepreneur that has been earning his full time income online since 2005. My online business portfolio includes eCommerce stores and affiliate marketing niche sites. I also make money through Blockchain and Crypto. I created Unrivaled Review to share my knowledge, experience and recommendations for anyone looking to pursue such ventures.