If you actively watch Affiliate Marketing content on YouTube then you may have come across JT's Seven Figure Marketing Channel. Furthermore, you may have discovered his CPA Affiliate Marketing course and are wondering whats included, whether or not it is worth signing up to and the kind of results you can expect to achieve. This review today will be providing these insights, and will close with a succinct verdict of whether or not you should sign up.
The CPA Affiliate Marketing course is available in two different plans and is suitable for two different audiences. The Beginners Course ($25) and the Elite Course ($73).
The Beginners course claims to help you earn $100 per day (in 30 days or less) using free traffic methods. The Elite course claims to help you earn $400 per day with paid traffic methods.
With different audiences in mind there is different content covered. I'd like to show you what you get inside each course but first who exactly is JT?
Who Is JT? (7 Figures Marketing)
Seven Figures Marketing is the brand created by YouTuber and Content Producer JT.
He is perhaps best known for his YouTube channel where he provides content primarily on Affiliate Marketing tactics, strategies, case studies and his results with CPA Marketing. His channel is active, and he posts around 2 videos on average per week.
Since JT created his channel in June 2018, he has gone in to acquire over 5000 subscribers.
Away from YouTube, JT also promotes his courses on Instagram via his handle @bigfvgures. He's not particularly active there with only 3 posts since January, and only 577 followers at time of writing.
Outside of these platforms, there is relatively little that can be found about JT online. It appears that his primary focus is on earning through Affiliate Marketing and creating courses on his success with this business model.
Seven Figures Marketing Review
JT has produced two variants of his CPA Marketing course; one aimed at beginners and the others at more advanced affiliate marketers looking for some additional strategies to promote products and offers.
Beginners Course
The concept is that if you have little experience online, have not started an Affiliate Marketing business before or just want to learn how it all works than this course is for you.
This course consists of 10 modules which take you through a process of getting started, building a landing page and driving traffic to it via free traffic methods. Here's a quick overview of each module:
Module 1 – Welcome: Is a welcome video and intro to the course where you get provided with JT's email address and the link to join the private Facebook Group.
Module 2 – CPA Affiliate Marketing Overview: Includes four videos on what CPA Marketing is, the best CPA and Affiliate Marketing networks to join and free access to 80,000 CPA offers to begin promoting.
Module 3 – Max Bounty: Is all about learning about the Max Bounty program. You learn how to get access, payout dates, finding your affiliate link, the best offers to promote, how to contact your affiliate manager and a strategy to try to get a boost on your offers
Module 4 – Domains: This module teaches you where and how to buy domains and how to connect them with the landing page you will build in the next module
Module 5 – Landing Pages: Next you learn about landing pages, what they are, how to structure them and set them up. Videos cover the best landing page builders, getting ideas for your landing page and inserting links on them.
Module 6 – Facebook Training: Here you learn how to drive traffic from Facebook for free to your landing page. JT discusses how to find and use groups, make posts go viral, how to increase post engagement and stay out of "FB jail".
Module 7 – Craigslist Training: Here you learn how to use Craigslist to acquire traffic. You start by learning about cards and creating unlimited PVA's and Email Accounts. From there videos cover the best descriptions to use, the best time to post and time ads, how not to get banned, the best CPA offers to use for Craigslist, spying on other affiliates and how to improve conversions if you receive clicks but no sales.
Module 8 – Instagram Training: Next up is using the Instagram Social Media Marketing platform. Videos cover:
Setting up your Instagram profile
Best types of offer for Instagram and CPA networks to find them
Landing Page Examples
Using Fiverr Gigs for this method
Deep links using Peerfly
How to boost conversions
Building social proof for free
Using Canva for Images
Finding and Picking Infleuncers
DM script examples
Module – 9 Twitter Training: You then turn to Twitter. One video here that covers what Twitter is and how to use it for your marketing.
Module 10 – YouTube Training: The final module is around marketing with YouTube. Again, just one video here that covers how you can create free videos to promote products.
Elite Course
The Elite course is sold separately (via a different landing and Sales Page). It has 18 modules predominantly around using paid Facebook Ads. Here's a quick overview of whats included in each module:
Module 1 – Start Here: Provides an intro to some of the tools you will likely need and the link to join the private Facebook Group.
Module 2 – CPA Affiliate Networks: The second module covers the best CPA affiliate networks to join, how to get access to any CPA network and free access to over 80,000 offers.
Module 3 – Offer Selection: Four videos here regarding finding the best offers for Facebook Ads. You learn how to find higher paying offers, the importance of your ad descriptions and how to get approved for private offers.
Module 4 – Facebook Ad Basics: Two videos here covering why you should use Facebook Ads and introducing the Business Manager Interface and tool.
Module 5 – Campaigns: Here you learn all about campaigns; the best objectives, getting your targeting right, best placements to target and a campaign walk-through.
Module 6 – Ad Creation: Next you learn how to set up basic Facebook Ads. A video covers how to make your ad stand out and the final video covers using Canva.
Module 7 – Testing Phase: A short three video module on testing. How many ads to test, how much should you spend and offer rotation are covered.
Module 8 – Optimization: One video on how to use your Facebook Ad data to improve ad performance.
Module 9 – Scaling: Another one video module on scaling an ad, what you need to do and how to do it.
Module 10 – Facebook Ad FAQ: Five FAQs are covered in this section. These include: required budget, direct linking, why should ads be killed, new fan pages for each offer and other smaller topical questions.
Module 11 – Facebook Pixel: Here you learn about the Facebook Pixel, creating one and setting it up to track conversions on your landing page made from Facebook.
Module 12 – Audiences: This section covers two videos on how find the right audience and create custom and lookalike audiences.
Module 13 – Landing Pages: This module covers how to build a landing page and the best builders to do so. You learn how to create a high converting landing page and how to find winning funnels being used by other affiliate marketers.
Module 14 – Tracking: Next up you learn about tracking your conversions. You learn of the best tools, account set up and understanding your reporting.
Module 15 – Email Marketing: 10 videos are in the Email Marketing section. Videos cover:
Best Email Marketing Software
Account Setup
How to create a list
How to create a signup form
Connecting Instabuilder/ClickFunnels
Sending Broadcast Emails
Coming up with content for follow up emails
7 day follow up email series example
Module 16 – Bonuses: 2 videos are included in the first bonus section. The first is how you can get page likes for 0.01 cent each (aka fake likes). The second video covers how to swipe winning video ads from other affiliate marketers
Module 17 – Bonuses Pt.2: Here you get provided with three campaigns done for you. You can use these for your funnel and email marketing follow up email series.
Module 17 – Recap: The final module just goes over the main content and remind you how you can ask questions and join the Facebook Group.
Final Verdict
The Seven Figures Marketing CPA Affiliate Marketing Courses provide a basic introduction to the Affiliate Marketing Business Model. The Beginners course is centered on free traffic, whereas the Elite course looks more specifically at using Facebook Ads and Email Marketing to convert traffic and purchase products via your affiliate links.
There is not actually that much content in either course when you actually consider the modules. This is reflective in the pricing of each course. The content is more around set-up than it is about actually building a long term sustainable business. You will likely have a lot more questions that need answering once you finish this course than you will get solutions and immediate answers.
There's also nothing unique about JT's approach here, and thousands of Affiliate Marketers are doing the same thing. This means high competition to promote similar products in similar niches. While single one page websites (Landing Pags) have worked fantastically in the past; this is an old technique and strategy that people are not as enthusiastic around in 2019. What are your own thoughts about providing your email address to acquire a free eBook or offer? Particularly when that's all you're getting out of the page and no other value. This is my point.
Its also not ideal that for either course, you have to pay via Credit Card. It is possible to pay via PayPal but you have to organise this with JT by sending him an email ahead of the purchase (not ideal).
While I appreciate JT's transparency, his earnings appear relatively low when you compare him to other Affiliate Marketers in the industry. Take Franklin Hatchett for example, who routinely records videos of his affiliate dashboards where he is earning 7 figures per year promoting the likes of platforms like ClickFunnels.
This leads me on to suggest that you should take a look at Savage Affiliates ($197-$297) which is the training course created by Franklin. Whilst slightly more expensive than JT's course, it provides considerably more content and dozens of marketing and promotional strategies. Its about building, managing and scaling a long-term profitable Affiliate Marketing business. Its not about setting up some quick and simple ads and sending them over to a landing page.
Its about building reputable online assets (that will be worth 6-7 figures each you decided to sell) and creating passive income streams. Dozens of marketing strategies, both free and paid are covered in-depth like Content Marketing & Search Engine Optimization, Google Ads, Sales Funnels, Email Marketing, Launch Jacking and more!
My review is perhaps the best way to learn more about the course. As a student, you can see inside the members area and the results that I have obtained by following the content.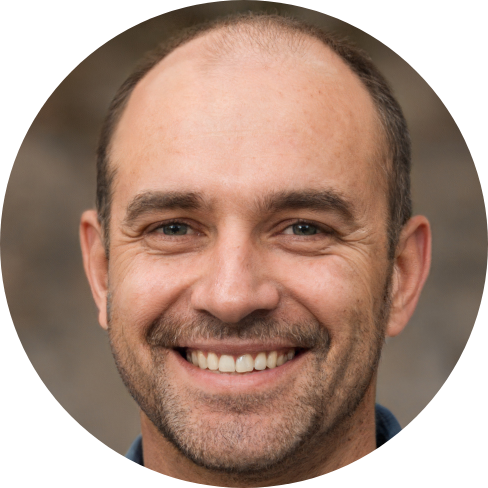 Hey, I'm Jeremy; a seasoned entrepreneur that has been earning his full time income online since 2005. My online business portfolio includes eCommerce stores and affiliate marketing niche sites. I also make money through Blockchain and Crypto. I created Unrivaled Review to share my knowledge, experience and recommendations for anyone looking to pursue such ventures.