You may have seen Gabriel Dias on Instagram promoting his eCommerce course. I certainly have. This Shopify Dropshipping Academy Review will be taking a look at this course, the content, whats included and whether or not you should sign up for $697.
The Shopify Dropshipping Academy claims to introduce you to an exact formula to create a successful and profitable online business, all through the dropshipping business model. At a high level, it provides training on how to research for products, build a store, market and automate your store processes.
Who is Gabriel Dias?
Gabriel Dias is a young, 16-year-old Entrepreneur from the United States. He has predominantly found success with eCommerce utilizing the dropshipping model, but he has an entrepreneurial background, starting in Middle School in 2017, which includes several commercial ventures. Fish breading, local fruit door-to-door, and car washes are just some of these cited.
He has been featured in online publications including Influencive Magazine (a website around entrepreneurship, business and lifestyle) and Entrepreneur Magazine (although this is a small BIO in an article in which I am personally unable to find online).
Gabriel has launched several eCommerce stores that he manages and sells. He has since set up Dias eCommerce; a company that oversees such stores and Dias Consulting which aims to be the business centered around his courses (including this one).
Gabriel Dias is perhaps best known from his Social Media presence, particularly Instagram. He has acquired over 26,000 followers on his account that goes by the handle @gabrieldias.offical. This is primarily where Gabriel markets his course. His content is not dropshipping nor eCommerce related; instead appears to be more of a lifestyle orientated account.
Outside of Instagram there is not much to be found out online about Gabriel. He does not appear to have a YouTube channel, nor a website. It's hard to truly authenticate the success he claims to make and the screenshots in which he provides on the Sales Page.
Shopify Dropshipping Academy Review
Shopify Dropshipping Academy is a 5 Module course hosted on the Teachables Platform (this is where you would provide payment and access the course material).
The cost of the course is $697, but may be more depending on where you live. For example, if you reside in the UK you'll be subject to an extra 20% VAT charge.
Each module centers around a different topic and helps you to build out your business one step at a time.
Here is what is included in each:
Module #1: Introduction
The opening module of the course provides three videos. Here you get an introduction to the course and what you can expect, an overview of Gabriel's story and a look at Gabriel's results "for motivation". These videos are under 5 minutes total in length.
Module #2: Getting Started
Here you acquire some information for building out your business. You start with three downloadable documents:
List of 30 Dropshipping Suppliers
Shopify Trial Link
Access to a Free Theme
You then move onto the video content and start to build you store. You learn how to start the store on Shopify, setup your backend (including settings) and then install the apps that will help you run your business.
Further videos explain how to research for winning products, some winning product examples and how you can import products using the free Oberlo App.
There's then a video on an example product that made 6 figures and the Ad that was used to drive the sales; but this serves as a 'motivational' video as opposed to outwardly giving you am product that you should pursue.
The final videos cover how you can customize products and overcome some of the hurdles your customers may face.
Module #3 Earning Trust and Credibility
This module is centered around building trust and credibility with your audience, and how your site plays a key role in getting your customers to convert.
There are four lessons here that cover:
Making your Site Appeal to Customers
Removing the Powered By Shopify Link and Installing Trust Badges
Setting up Psychological Tricks To Increase Sales and your Conversion Rate
How To Get Professional Logo's For Free
Module #4: Driving Traffic To Your Store
Here the aim to teach you how to acquire customers.
You begin with a lesson on how you can create a professional looking Instagram Profile, before you turn to some methods of how you can acquire sales without spending money on ads.
You then turn to paid promotion through Instagram and Facebook; Gabriel teaches you how to work with the Facebook Ad Manager, install your pixel and create your first ad through Facebook.
Other lessons cover how to test products with Facebook Ads, how to ensure a positive ROAS (return on advertising spend) and how to create a lookalike audience (where you can retarget specific people)
There are also two downloadable scripts; one for contacting influencers and a split-profit script you can use for your Instagram Marketing.
Module #5: Finishing Touches
The last formal module of the course aims to provide you with some more advanced strategies to help you build out and scale your eCommerce store.
You start by learning some Instagram Growth Strategies before you look at how to fulfill orders and get cashback (8-11%) on each of your orders that you fulfill.
There is some content on automation here; where you learn about Virtual Assistants and how you can use them to automate your store processes.
Finally there are some videos that cover the legal aspect of your store; understanding tax requirements, starting an LLC and opinions on the payment processor PayPal.
Module #6: Bonuses
An additional module to the core content, here you get some videos explaining some other topics that did not fall within the scope of the topics of the other modules.
Here is what is included:
Recommended Spy Tools for Product Research
How To Deal With Refunds
How To Sell Your Store (Exit Strategies)
How To Get Customers To Come Back/Email Marketing Intro
What To Do If A Product Doesn't Sell
List Of Top 500 Shopify Stores
How To Be More Productive and Tips
Refund Policy
The Course Sales Page states in small print at the bottom that there are no refunds and that "all sales are final". Therefore, if you decide to proceed and purchase the course consider that its yours for good regardless of your results, experience or opinion on the content.
Final Verdict
The Shopify Dropshipping Academy course by Gabriel Dias aims to provide an exact successful formula to build a profitable online business.
While age is just a number; its hard to believe that a young 16 year has the business acumen and experience required to start teaching others on how to succeed. Sure he has immersed himself in business and is clearly passionate about his own success; but whether or not this can translate to a useful educational resource is something else. This is another skill entirely.
Regarding content, for $697, I was expecting more. A lot of the topics covered are available for free on YouTube from various dropshipping and eCommerce channels. Beyond this, there are only 5 (6 if you count the Bonuses) modules which are short in length and really just cover the basics and fundamentals.
With a suspect refund policy (none) it does make me wonder whether this the kind of individual you should be investing your money in.
When you compare this course to others, like eCom Elites by Franklin Hatchett, you soon realize that you could be getting a lot more for your money. Its just $197-$297 (standard/ultimate) and has over ten times the content of what we have discussed here in this review.
eCom Elites has over 200 videos and 10 modules on absolutely everything you need to build a long-term successful eCommerce business (or any online business for that matter). Whilst it covers the fundamentals, you'll also be able to access a lot of advanced content that's going to really help you scale long term. Google Ads, Facebook Ads, Free Traffic, SEO, Sales Funnels, Email Marketing, Chatbot Marketing are just some of the strategies that are of enormous benefit to any eCommerce store owner. These are in-depth modules are separate training's all by themselves.
Having signed up to the course myself, I would thoroughly recommend it. I've actually documented my experiences and results if you wanted to learn more.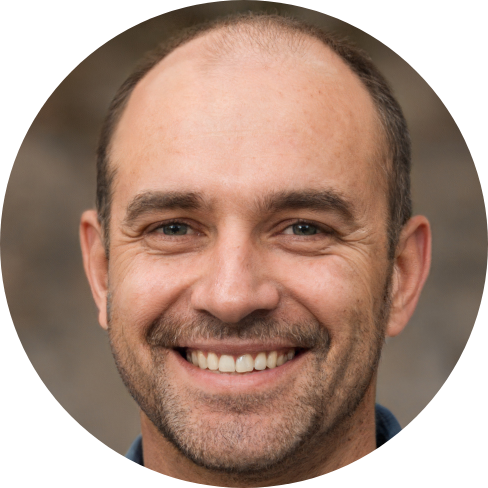 Hey, I'm Jeremy; a seasoned entrepreneur that has been earning his full time income online since 2005. My online business portfolio includes eCommerce stores and affiliate marketing niche sites. I also make money through Blockchain and Crypto. I created Unrivaled Review to share my knowledge, experience and recommendations for anyone looking to pursue such ventures.