The Shopify Dropshipping Course by J Rich (Jeraun Richards) was recently released. But whats included, is this course worth the cost ($497) and should you sign up? These are just some of the questions we will be taking a look at in this review here today.
The course claims to be the "ultimate online course for dropshipping" so there can be no confusion as to what this course looks to help you achieve.
But can it help you build a long term, sustainable and profitable dropshipping business? Of course this has to be the goal. Let us take a closer look.
If you're short of time, my verdict will cut straight to the chase which you can jump to by clicking here.
Who Is J Rich?
J Rich (Jeraun Richards) is a young entrepreneur and content producer from the United States.
He states that he has four years of experience dropshipping, which coincides with when dropshipping started to take off back in 2016.
He claims to have made 6 figures in revenue through dropshipping in a year since getting started. High numbers but of course this is hard to validate and this is revenue and not profit. You need to factor in product sourcing costs, software costs, advertising costs etc.
He is perhaps most well known and most active on YouTube where he posts under his channel equally named "J Rich". Outside of this, and his other Social Media, there is little that you can find online about him.
He has acquired just over 56.4k subscribers since he launched his channel in 2017. However he has only been posting content for a year.
Jeraum uploads a lot of videos through his own perspective and you will routinely find video titles starting with "How I'm", "I" and "My".
His content clearly shows that he is an advocate of the High Ticket Dropshipping method. This is where you source and sell higher priced items, like 'scooters' as one of his video suggests.
The concept is that you can make higher margins, need to sell less and that there is a stronger thirst for such products among consumers.
J also has an Instagram account where he has also been able to build an audience and a following. At time of writing he has just under 50,000 followers. He regularly posts pictures of his 'lifestyle' and himself as opposed to any dropshipping specific and related content.
The course is promoted quite heavily through his social media channels and it is clear he is using them to drive traffic and interest in the course. The fact that he has a YouTube $100 off discount code is a prime example of this.
Shopify Dropshipping Course Review
The course serves as an extension of Jeraun's channel whereby the idea is that you will obtain the knowledge to build and run your own store.
Enrolling in this product for $497 (payable via PayPal and Ctedit Card) will provide you with:
60 step by step video lessons
3 custom built shopify stores
Private group chat access.
From the sales page, it is not clear what is provided in the video lessons. Sure, you'll be getting "strategies, secret methods and scripts" but on what exactly? What is going to be covered?
For complete transparency, I have not signed up to the course as of yet. With such limited information on what is included, and the price, it appears to be relatively high risk.
However, I have actually contacted J numerous times (via email and Facebook Messenger) to obtain some further information on what is included in those 60 lessons.
I am yet to receive a response:
Seems a shame and not a good sign considering you supposedly get 24/7 access to support.
The sales page states that there are 3 particular niches that are covered in the course; a low ticket niche, and 2 high ticket niches. What these niches are is kept hidden.
The custom built stores are within each of those niches, so you will get 3 stores in total. They are then transferred and you will have full liability for ongoing costs and maintenance.
Each store will come with a monthly Shopify subscription cost, along with all the app charges from those installed. You'll also need to drive traffic to each store and run marketing campaigns to each one. Plus the fact each store needs managing, updating, refining, order fulfilment and your ongoing care and management.
Of course you will be able to make changes to each store once they are in your name – like change store designs, add new products, change pricing, remove apps and even close the store altogether etc but consider this will be on you to update. If you haven't built the store yourself how do you know how it was designed and how it set up to run.
While the custom built stores do sound enticing and a way to save time, it also concerns me that these are provided within 24-48 hours of enrollment.
Having worked and built numerous stores myself on the Shopify platform, and despite it being an intuitive platform, this seems to be an incredibly quick turnaround. The question therefore naturally must be asked are these truly "custom built" and, are they going to be of sufficient quality?
Is this process unique and completed fresh for each student? Will comprehensive product research be conducted for you within those 3 niches? You don't really want to be selling the same products, through the same store design, as every other student who enrolls in this course.
When it comes to dropshipping and building a profitable store, the key is not in getting set up quickly and cutting corners. It's getting set up effectively, strategically and optimally.
The focus should be on quality and not quantity. Running three stores is expensive and hard. At least in the beginning. You don't want to spread yourself too thin.
I can only question this approach.
Refund Policy
A huge red flag for me is the 'no refund policy'. All sales are final according to the Sales Page so once you send payment – that's it.
Your money is gone and your on the course with 3 new stores.
It does not matter what kind of service you get, what your thoughts and experiences are – you are not eligible.
While this is to protect the content for J, which I understand, it doesnt work out great for us, the customer.
Final Verdict
Jeraun is clearly a great content producer and he knows how to build a YouTube and Instagram following. There can be no doubting his enthusiasm either. However, whether or not he is the eCommerce expert he claims to be is another thing entirely.
I'd love to give him the benefit of the doubt but without any earning validation, responses to my messages nor clarity on the Sales Page it just seems top high risk to part $497 on the course.
As mentioned above, the approach and having 3 "custom built" stores is also off as far as I am concerned. It doesn't make sense to me to take on 3 stores in the beginning. Why not succeed with one and then scale accordingly.
3x your processes and 3x your costs is not ideal when you're learning the ropes or trying to profit with this business model. While you work on one store the other 2 will ultimately be holding you back. You'll either be letting them sit, or you'll be pursuing all three and spreading your time and investment. Sure you can close them down but this defeats the purpose right?
If I were you, I'd actually take a look at another dropshipping course.
Ecom Elites would be my suggestion. In fact, I can stand strongly behind my recommendation.
My review and case study will explain why in much further detail, but essentially, it's contains all the content you need for a much better price.
There are over 200 videos that cover the entire dropshipping process; from thorough niche and product research all the way through to automation and scaling.
Its a business building and marketing blueprint that covers:
A-Z Facebook Marketing,
Instagram Marketing
Google Ads
Email Marketing
SEO (Search Engine Optimization)
Sales Funnels
and more.
With eCom Elites; you're actually going to learn how to build and grow a business, learning online marketing strategies that you can use with any online business venture that you ever pursue (whether eCommerce, Affiliate Marketing or any other website opportunity).
To me, it makes sense to leverage the experience and knowledge of a practitioner in the field. Franklin Hatchett is just that; his success, strategies and earnings are routinely shown. Jeraun/J Rich just hasn't been able to do the same.
Click here to take a look at eCom Elites and see for yourself!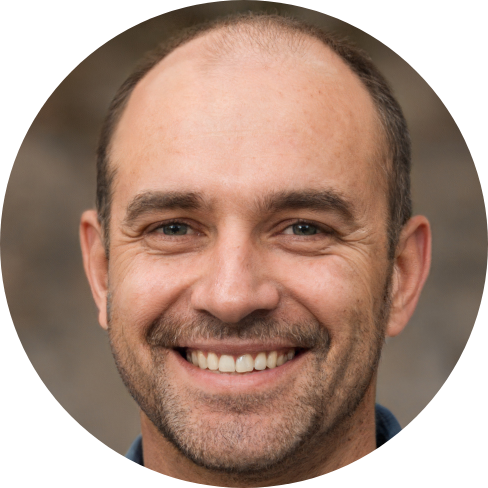 Hey, I'm Jeremy; a seasoned entrepreneur that has been earning his full time income online since 2005. My online business portfolio includes eCommerce stores and affiliate marketing niche sites. I also make money through Blockchain and Crypto. I created Unrivaled Review to share my knowledge, experience and recommendations for anyone looking to pursue such ventures.