Jack Kitchener has recently updated his course; now titled the Shopify eCom Academy. It used to be titled Shopify Dropshipping UK and hosted on the Teachables platform but it has now moved over to his personal website jack-kitchener.com. But is the course any good; should you sign up and is it worth the asking price. That is what this review will aim to help you with today. At the end, I'll provide my clear verdict on what I would do in your position.
Jack Kitchener; Who Is He?
Jack Kitchener is a dropshipper, YouTuber and course content creator from the UK. He started his channel relatively recently, at the start of 2018, and has since gained over 7,000 subscribers at the time of writing.
His content covers a range of dropshipping content; from case studies to specific methods and strategies like marketing advice, things to avoid etc. He produces the typical dropshipping content you come to expect on the business model; and he is guilty of using a clickbait title to gather views for his videos. More times than not you finish them feeling somewhat underwhelmed.
He aims to focus his content on UK dropshippers and the audience there unlike a lot of other US based YouTubers.
Jack's YouTube channel provides some good information, but as expected, he saves the majority of the content for his course. Seems fair enough; but it does follow the likes of a lot of other dropshipping YouTube content creators out there. Releasing a course soon after a channel is launched.
Shopify Ecom Academy Review
While the course was originally titled 'Shopify Dropshipping UK' it appears that the move to the name 'Shopify Ecom Academy' opens it up to a larger, more global audience. Dropshipping is a location independent venture so this does make sense.
If you try to access the course via Teachables and the Shopify Dropshipping UK, you will soon be directed to the URL jack-kitchener.com/landing.
The original course consisted of 60 videos, so the recent transition and update has seen an additional 10 videos provided. So the course consists of a total of 70 videos that cover a range of topics.
Here is the content included, which as you will see is split up into modules of different topics:
The Ecom Academy Module List
Introduction (Welcome to the Course)
Understanding Dropshipping & The Basics
Shopify Store Business Planning
Building Your Shopify Store
Setting Up Your Social Media Pages
Facebook Ads
​Aftersales
There are also a number of "modules coming soon" however there is no known release date. You could be waiting 6 months or 3 years for this content to be released. Nonetheless, this is what Jack claims to be adding and releasing at a date in the future:
Advanced Facebook Ads
Instagram Influencers
Sourcing Products In Bulk & Fulfilment Centres
Print On Demand A-Z
The course is available for £397 ($481 on current exchange rates). You'll notice if you head over to the checkout page that there is a "today's special price" which entitles you to a £100/$121 discount. It states that this discount is only for 24 hours but I've actually visited the Sales Page on multiple occasions over the last month and the discount has been available.
There are a number of extras included with the course; this includes access to a Private Facebook Group and Email Support with Jack.
Final Verdict
The Shopify Ecom Academy course by Jack Kitchener provides you with 70 videos that teach you primarily how to build a Shopify Store and market products through Facebook Ads. Sure, there are over 25 videos in the Facebook Ads section so its not exactly short, but this is the only real marketing strategy discussed in the course.
Beyond this, it doesn't make sense to me to sign up to a course where four modules of content have not been released. "Coming soon" how soon exactly? If you sign up to a course you should be getting access right away. Then you can implement and get the ball rolling instead of sitting around on the sidelines.
With just Facebook Ads, obviously, this is only one method and while it can be incredibly lucrative it is a paid marketing strategy so will require investment. The truth is, there are a wealth of both free and paid marketing strategies you can use.
Google Ads, Google Shopping, Content Marketing, Search Engine Optimization (SEO), Sales Funnels, Email Marketing, Instagram, Snapchat, Chatbots etc are just some of these. It makes sense to equip yourself with as many marketing strategies as possible because it covers you against any price and platform changes. It also gives you flexibility, room to experiment and enables you to reach a much larger audience.
The eCom Elites Course by Franklin Hatchett covers all of these marketing strategies and more. In fact, his Facebook Ads module is 50 videos alone (double that of Jack's). The course totals around 175 videos and is regularly being updated and added to weekly. Interestingly, its actually cheaper at £162-£245 ($197-$297) depending on the package you opt for.
While this is definitely not the shortest course I have seen, Jack Kitchener looks like a relative beginner to the dropshipping space. Instead, it makes sense to invest in a course creator (Franklin Hatchett) with over 150,000 YouTube subscribers, is a 7 figure earner (who provides real-time screenshots and proof) and is more well known and respected.
If you want to learn more, you can always read my review of Ecom Elites to see whats included in the course. I've got some inside screenshots of the course included there too.
Ultimately the decision is all yours; but I know what I would do if I was in your position!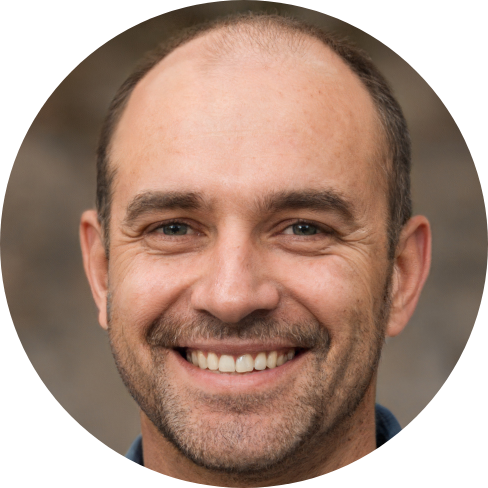 Hey, I'm Jeremy; a seasoned entrepreneur that has been earning his full time income online since 2005. My online business portfolio includes eCommerce stores and affiliate marketing niche sites. I also make money through Blockchain and Crypto. I created Unrivaled Review to share my knowledge, experience and recommendations for anyone looking to pursue such ventures.