Dan Vas has recently released his Shopify Freedom Course and it claims to provide you with a step by step roadmap to quit your 9-5 by building a profitable 6-7 figure eCommerce business on the Shopify Platform.
The Sales Page states that this is a course suitable for anyone looking to build an eCommerce store, regardless of your current experience level or knowledge.
The course is currently available for purchase for a one off price of $497, or if it makes it any easier, you can split the payment into two monthly $298 installments (costing you $596 in total) and $100 more for the privilege.
What is included and is this course worth the price? That is the aim of this review today. First we'll be taking a closer look at who Dan is, before turning to content included. At the end you'll find my verdict where you can get a high level overview and save yourself some time. If you want to , you can jump straight to it.
Who is Dan Vas
Dan Vas is a young online Entrepreneur who has found success in the eCommerce and Affiliate Marketing space.
His YouTube Bio states that he is a 22 year old university dropout, who struggled to work the 9-5 and has instead gone in alone to become a successful internet entrepreneur.
He has since become an active YouTuber and "Influencer" (his words not mine) where he shares content all around the making money online, the various business models, tips, strategies and recommendations regarding each venture.
His YouTube channel has acquired over 60,000 subscribers since he joined the platform in May 2017. He has a pretty regularly publishing schedule, of around 1-3 videos on average per week.
His channel consists primarily of eCommerce content, although you'll also find other motivational-type videos like his "how to set goals and actually achieve them". There are other entrepreneurial mindset videos sprinkled in between including those like "why you must learn to be alone to succeed".
Dan also has his own podcast 'The Dan Vas Show' (Itunes/Spotify), and several social media pages like his Instagram (14.8k followers) where he provides content and markets his products.
Shopify Freedom Review
The Shopify Freedom course is hosted on the Teachables Platform. This is where you will pay for the course and access the content if you did decide to sign up.
Teachables is a reputable platform whereby the content can be instantly streamed, played back and is easily accessible.
The course consists of a total of 75 videos that are split into 9 different topical modules.
Here is a high level overview of what the course aims to cover:
Starting a new Shopify Store ( including Account Setup)
​Product Research Strategies
​Facebook Ad Training
Business Tools To Use (Product Research, Scaling and Automation)
Finding Shopify Suppliers
Building an eCommerce Brand.
Supplier Negotiation Strategies
Store Optimization with Custom Coding
Express Product Delivery Training. ​
Entrepreneurial Mindset Content
Modules of the Course
The first module of the course is an introduction where you get a high level overview of the business model and how the training is going to work.
Module 2 is all about developing your mindset. Videos here cover motivational-type videos on the necessity for becoming rich to obtain true freedom, the progression of a successful store, why 80% of your results are your mindset and only 20% is your work. You then learn about the us vs. them principle and overcoming the competition strategies. Lastly there is a PDF you can download which includes some book recommendations all around mindset.
Module 3: Finding Winning Products For Your Brand
The next module is all about Product Research. Specifically, you will learn how to identify the types of products to sell and the ones you should avoid.
The opening video looks at what you will need to know before you find a winning product before you turn to looking at getting the official licences required to sell certain products to worldwide locations.
Lessons go on to cover the criteria of a winning products, the best and quickest ways to find products, using successful stores to reverse lookup products (and see how much they are making), examples of perfect products and creative research methods to find winning products (including researching Amazon and the Shopify platform itself)
Then there are then videos on how to validate products and some examples of multi-million earning stores and how you can look to replicate their success.
Module 4: Finding Suppliers
Once you have identified your products, next is to find the suppliers who will dropship them.
Here you can find lessons on what you need to know before finding a supplier, how to find the best suppliers and getting the best prices.
Next, is a section on building your brand; you learn how to come up with a brand name for your store/business and how to get a custom-made logo.
The final videos cover the importance of getting samples of products before you start dropshipping to customers. You then learn how to source better products than your competitors and the best ways to pay your suppliers that benefits yourself and supplier alike.
Module 5: Building your Store
With products/suppliers identified, a brand name and a logo, its now time to build your store.
This module includes videos on building your brand identify, buying your branded domain name and connecting it to your Shopify store.
From there, you learn how to build and design your store, take effective pictures and set up the required back-end functionality to ensure you can make sales and operate your store effectively. This includes setting up shipping rates/zones.
There are two further videos in this module which teach how to set up an email sequence for abandoned carts and re-market your products to customers via SMS for extra sales. You'll also learn a strategy to increase your AOV (average order value)
Module 6: Facebook Ads
The Facebook Ads module is titled 'everything you need to know'. It consists of 19 videos across the various stages and points of this marketing strategy.
Lessons cover:
How to develop your Marketing Plan
Must-Knows before you begin
Best Interests to Target
Understanding FB AD Terminology.
Setting up Facebook Ad Account
Launching a FB Ad
Installing the FB Pixel
Setting up Lookalike Audiences
Ad Optimization
Setting Up Retargeting Funnels
Vertical Scaling and Horizontal Scaling Strategies
Scaling to Broad Audiences
How to handle failing Ads.
Campaign Budget Optimization
Reducing Ad Cost.
Module 7: Scaling Facebook Ads
In many ways a continuation of the previous module, this one aims to teach you how to scale ads when they are showing signs of success.
Here videos cover how to scale through various different strategies. Here are the various strategies covered:
20% Duplication Strategy
5-in-1 Scaling Strategy
Sidestep Scaling Strategy
The Carpet Bomb Scaling Strategy
The Breakdown Optimization Strategy
Module 8: Influencer Marketing & Influencer Ad Secrets
The next module is a short one all around Influencer Marketing and using accounts with a pre-existing audience to market your products.
The opening video follows the norm and teaches you the things to know before you start. Lessons then go on to cover Social Media setup, the best types of influencers for your product(s), finding the best influencers and negotiating deals.
The final video covers how to use Micro-Influencers as a way of keeping costs low yet exposure high.
Module 8: Store Automation & Scaling
Another short module, this time around automating processes on your store which will help you to scale. You learn how to set up customer service for your store, using Sourcing Agents, how to calculate your Profits/Losses and managing your cashflow.
Module 9: Millionaire Mindset Secrets
The final module of the course is not eCommerce specific, but it aims to provide you with some more mindset strategies and recommendations to help you succeed.
I'm not usually a fan of this kind of content (no actionable takeaways), but here is what is included nonetheless:
Obtaining Wealth For Life
The Millionaire Mind
How To Obtain Your Dream Life
The 99% vs, the 1%
Levels Of Knowledge and Success
The Truth About Life, Success And The Principle Of Advancement
Final Verdict
The Shopify Freedom Course by Dan Vas provides eCom training to help you research for products, create a brand, build a store and market your products via Facebook Ads and to some extent, with Instagram Influencers.
The course does appear to provide some useful content, and the Facebook Ads section is relatively detailed when you compare it to other dropshipping courses.
However, there is also a lot of 'filler' content, particularly the mindset videos which are not really providing any real actionable content. Sure they can help you to take action, but if you have purchased a course for $497 then you must be pretty serious to begin with.
Beyond this, Dan Vas is only 22 yet claims to have the wisdom and knowledge of someone who has spent his entire career in the industry, with years of business acumen and insights.
While 75 Videos may appear to sound like quite a lot on the surface, considered that alternatives like eCom Elites have over 175 videos, include more marketing strategies (including SEO, Sales Funnels, Email Marketing, Google Ads etc), in more detail (50+ videos on FB Ads) and will cost you half of the price ($197-$297)!
Facebook Ads can be immensely profitable, but it does not (and should not) be your only marketing strategy as Dan will lead you to believe. There's a lot of money to be made from various other free and paid marketing strategies which other courses like eCom Elites will teach you how to utilize.
Instead of listing all the many benefits here, and outlining why it is a superior course to Shopify Freedom at half the price, I suggest you head over and take a look at my eCom Elites Review.
You will see for yourself why I recommend this course, and why it is a better investment instead.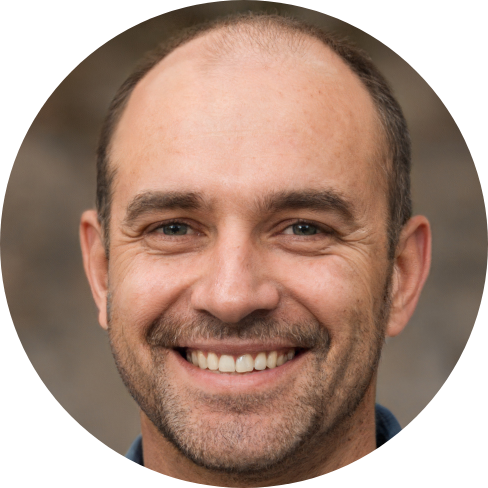 Hey, I'm Jeremy; a seasoned entrepreneur that has been earning his full time income online since 2005. My online business portfolio includes eCommerce stores and affiliate marketing niche sites. I also make money through Blockchain and Crypto. I created Unrivaled Review to share my knowledge, experience and recommendations for anyone looking to pursue such ventures.