One of the most popular drop shipping courses in 2018 is the Shopify Ninja Masterclass by Kevin David.
If you've landed here, it is likely that you are looking for an in-depth review of the course. Here I am going to discuss what is included in the Shopify Ninja Masterclass and help you make a decision as to whether it is going to be for you.
If you are new to drop shipping or are looking for a Shopify training course that will teach you how to optimize and scale a successful store, then following tailored methods and strategies is an advisable way to go. This way, you can immediately identify what to do without needing to invest heavily on ads and waste money testing.
When this course initially came out, the price to get a place was $2000. Since then, Kevin has reduced the price to either: a one off payment of $999, or three separate payments of $397.
So without further ado, lets take a look at the course, and to see whether you should sign up, or even consider a cheaper course like eCom Elites.
Who is Kevin David?
Kevin David is an online entrepreneur who specializes in Online eCommerce (Drop Shipping and Amazon FBA), Social Media Marketing (Facebook Ads) and other profitable online business opportunities like Affiliate Marketing.
He is very active on YouTube, where he posts videos about his success online and provides a wealth of information on tips, strategies and methods that you can utilize for greater success online.
Here's a small sample from his Channel:
Having an active interest in this space, and a Shopify Store of my own, I was first introduced to Kevin's content just over two years ago. He was one of the first in the space, and has acquired a large following due to his success.
As a subscriber, I routinely watch his content. He provides clear, concise, actionable recommendations that I have been able to integrate and test on my own store. I've always been impressed with how effective these seem to be, regardless of how simple or complex they are.
He also provides a lot of Free Webinars, like this one, that you can sign up to. These are great and easy to join, and he provides training on what is working for him and his students right now.
Having witnessed the value David offers, I went ahead and signed up to the his course since it has been discounted; I therefore paid $997.
Its quite a heft investment for a course, so if you are on a budget it may not be suitable. If this is the case, I would suggest you take a look at eCom Elites.
Shopify Ninja Masterclass Review
Once you sign up, you'll be provided with your login credentials to your Members Portal. From here, you will be able to access the course content.
The course includes five separate modules that are comprised of individual videos. Each video is teaching you a lesson regarding building, managing and profiting with your Shopify Store.
The Videos are provided in HD, and Kevin does a great job at articulating the course content.
He has broken down the content into a clear, concise and chronological order. This makes it really easy to replicate as you go through the videos on your own store.
So you start of with perhaps the most important aspect of being successful with dropshipping – finding the most profitable products. From there, you delve deep into building relationships, optimizing your store, marketing your brand most effectively.
You then finish up with actually going ahead and scaling your store to become a full-time business and enterprise.
Finally, you get access to some Bonus material which is updated regularly as Kevin identifies new methods and strategies.
Here are just some of the bonuses that are included:
How to research and find new niches
How to identify the latest and most profitable trends
Setting up a POD (print on demand) business
Creating SalesFunnels through ClickFunnels.
Free access to an optimized Sales Funnel in Clickfunnels
How to leverage Clickfunnels for more sales
Now lets take a look in more depth at the Modules:
Module 1: Finding Profitable Products and Niches – How To Successfully Research
The first module in the course begins with Kevin outlining the basics. It was created to help you understand how to work best with the course and what you can expect to achieve. It's a standard intro which necessary, but it actually helps you to envision your journey and get into the right mindset about treating your store as a long-term business.
The next video and the rest of the module is far more insightful. You first learn how to identify and select a niche. Kevin outlines the mistakes to avoid and the most saturated niches which will be more difficult to succeed in.
This is perhaps the most important step, because if you choose the wrong niche it will be pretty much impossible to succeed (or you will need to invest heavily to overcome the competition in the space).
He also discusses the things you should avoid as a new dropshipper, saving you some costly mistakes new dropshippers make.
In the next video, you learn how to work with and find suppliers through the Asian Marketplace Aliexpress. This is the recommend method for finding your drop ship suppliers. It is important to note that this course does not include methods or strategies to source and find local suppliers.
This video teaches you how to navigate the extensive marketplace and find the best products. You are even provided with the best Internet Browser Extensions to find better products easier and faster. One that I have used with great effect is the 'Trend Hunter' Extension that Kevin recommends.
The video that follows teaches you how to find what is selling on other highly profitable stores. This way, you can identify what is working and replicate. Kevin teaches you how you can do this directly on AliExpress, without the need for other paid tools and subscriptions to other researching services.
Next up are lessons and videos on how you can find those home-run winning products.
With any new store, this is usually the biggest challenge. It is one that prevented me from drop shipping for a long time. This section is therefore worth playing back and really trying to learn and understand from.
Here you learn how to find winning products on other free websites. This even includes unfamiliar methods like Trade Shows. You learn to utilize platforms including Amazon and the Shopify App Store; which can be a great way to find out what is selling and the market rate for those products.
The final videos in the module explain how you can make the most of Google to spy on the competition and see what they are marketing.
This is an in-depth module, so if you are a beginner looking for a step-by-step guide as to how to properly research, this module will be rather beneficial to you.
Module 2: Finding The Best Drop Shipping Suppliers
One of the most neglected topics that is not included in the majority of Drop Shipping courses is working with Suppliers.
In Ninja Masterclass, you learn some really helpful recommendations like working with AliPay. This is essential to stop your account from getting banned which is bound to happen if you start ordering a lot of products with different delivery addresses from your Credit Card.
You learn how to overcome the difficulties of payment with AliExpress so that you can purchase products as soon as you start selling from your Shopify Store. There will be no delay as you wait for this to resolve like can happen if you ignore this step as a new drop shipper.
The next video outlines how to communicate with Suppliers. You discover how to negotiate with manufacturers to ensure you get the best discounts and prices and can increase your margins.
Where there's extra value in this module, is that you can download and acquire an exact word for word script to send to suppliers:
You are also provided with word-for-word instructions on how to obtain samples for free. This is great for testing products before you buy them and start sending them out to your customers.
Its important to do this to prevent you from receiving a lot of refunds, chargebacks and negative reviews. Remember, you need to treat your customers with respect in order to grow, scale and obtain repeat business.
Module 3: Setting Up an Optimized Shopify Store
If you are yet to set up your Shopify Store, module 3 will first teach you how to do so. There are plenty of detailed videos that explain how you can go ahead and get started quickly and effectively. It teaches you how to build a professional store and the essential pages that you need before you should start acquiring customers and 'go live'.
As for your theme, from personal experience and testing, I would stay well clear of using a Free Shopify Theme. Instead, I would recommend getting a premium and high converting theme from the outset. This will help you to get more sales from the beginning and save you a lot of investment in application subscriptions from the Shopify App Store.
This module is pretty detailed beyond just the general basics. There are over 15 videos on store optimization that covers everything from: getting the best Shopify Trial to installing Google Analytics, adding opt-in forms, scarcity countdown timers and getting customer reviews.
If you do decide to invest in a theme like eCom Turbo, then this section is not actually necessary. This is because all of the store functionality that you will set up will be automatically integrated upon one-click install of the theme.
Module 4: Marketing Explosion
One of the most cost-effective way to market your products is by using Social Media; particularly Facebook Ads.
This is one of the most popular and recommended ways to get traffic to your store, because it offers some of the lowest costs for getting high-targeted traffic.
Facebook Ads are such, the main focus of this module.
The module starts with a video on the various forms of Facebook Language and Vocabulary. Words like ATC (Add to Cart), PPC (Pay Per Click) and WC (Website Conversion) are just some of the example of what are discussed. This is terminology that is often used in dropshipping forums and even by Facebook themselves. It therefore is imperative to understand what you are paying for, especially when it comes to setting up the campaign itself. Do you want Website Conversions (WC) or Likes/Engagement (PPE)?
Kevin discusses the essential elements of a winning and successful FB ad campaign. You learn ho to set up a campaign and the various components of its lifecycle. For example, you learn how to closely target your ideal audience so you ensure that you get sales and not just store views and visits. In this step, you learn everything you need to know about targeting.
Despite using the old Facebook Interface (for it is always updating) Kevin outlines how to use advanced targeting techniques. Things like getting Social Proof which will enable you to convert more, cut your ad spend and obtain lower cost per click/engagement.
This module can be quite overwhelming, especially if you are a beginner. I therefore advise you got through it slowly and play it back several times to fully understand and grasp it. There is a lot of information here that can easily be overlooked. If you already have a basic understanding of Facebook Advertising, this module will be easier to follow. Either way, it is clear and consie and Kevin explains it well.
Other aspects of Advertising that you learn include:
How to Retarget
How to find and use Influencers
How to Market through Instagram
Finding Bloggers and Influencers
Optimizing Winning Ad Campaigns/ Cutting Losing Campaigns.
Email Marketing
My favorite video in this module which I find most useful is where Kevin creates a full campaign from the very beginning. You can easily follow and replicate in your own Facebook Ad Account.This is one of those videos that I frequently head back to from time to time.
Module 5: How to Scale Your Shopify Store
The final core Module of the course is all about teaching you how to take your store from a part-time to full-time income and beyond.
This module will teach you how to increase your revenue once you start making sales and seeing some success.
There are some unique and innovative ways and marketing methods that you can introduce to take your sales to the next level. These are primarily focused around retargeting but you also get taught how to use Snapchat Ads!
One of the videos outlines how to understand and interpret your data. There is a focus on your Google Analytics account for reporting, which you will have set up earlier in a previous module.
This is a great and effective way to understand your customers and who you should target.
Using Lookalike audiences is also discussed. This is all about leveraging your FB pixel to re-target visitors that didn't previously purchase but are interested in what you have to sell.
The module ends with some additional scaling tactics like how to add on page customer service, hiring virtual assistants to work for you, and using bot chatting software to boost your sales without any addiitonal work on your part.
Facebook Mastermind
One of the major benefits of signing up is the instant access you get to the private Facebook Mastermind Group. Here, you can not only discuss the course content and strategies with Kevin himself, but fellow students, drop shippers and eCommerce drop shippers.
This is a very active group and there's a lot of strategies discussed., Its a great way to learn – not only the things that are working for other students but also the things you want to avoid!
Final Thoughts and Verdict
I am very impressed with the Shopify Ninja Masterclass, and the knowledge that I have learnt. Being able to cut the learning curve and prevent a lot of wasted money on testing is in my experience one of the standout reasons why you would want to sign up.
If you sign up and follow the course content, you know from the very beginning that you are following an tailored and optimized strategy that has been tested time and time again. Its the result of countless hours of testing and research; so you learn what and what not to do, what works and what doesn't.
Kevin has a lot of free content on YouTube that he gives out for free; he clearly knows what he is doing with Drop Shipping. I like his honest approach, and the fact that he never throws out inflated numbers like the majority of other Shopify Gurus tend to do and cannot back up.
I appreciate the cost of this course is high, but in my opinion and experience it is worth the investment.
If it is out of your price range, then alternatively eCom Elites may be better suited for you.
Ultimately, there are hundreds of success stories, avid fans, students and testimonials, so it is going to be a good investment if you decide to go ahead and sign up.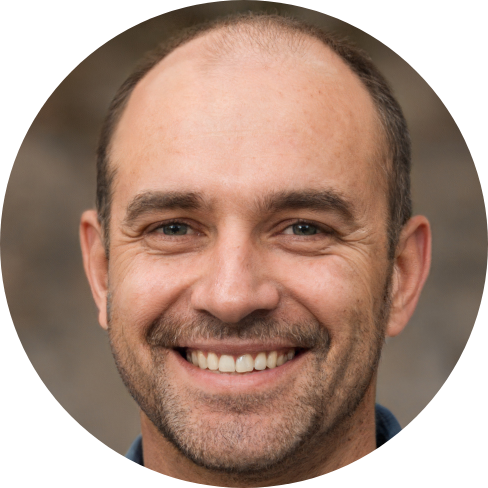 Hey, I'm Jeremy; a seasoned entrepreneur that has been earning his full time income online since 2005. My online business portfolio includes eCommerce stores and affiliate marketing niche sites. I also make money through Blockchain and Crypto. I created Unrivaled Review to share my knowledge, experience and recommendations for anyone looking to pursue such ventures.