If you are looking to start and build an eCommerce business then you are going to need a great, high converting and optimized store. You may have seen the services that ShopyEmpires provide and may be interested in purchasing one of their packages. In this review today, we will take a look at the various packages available, what comes included and whether or not they are worth the price. Should you proceed and order from them or should you consider an alternative?
ShopyEmpires is a small agency and team of Web Designers that build and sell, and optimize current stores for the Shopify eCommerce platform. Whilst they describe themselves as "Designers" consider that Shopify is an intuitive and user-friendly platform that does not require any extensive knowledge or understanding of code. In fact – you shouldn't need to touch it. Their main value add therefore, is that they offer an opportunity to outsource your store building work so this is where they provide some appeal.
So on this premise lets take a closer look at business before turning to the various services and packages available.
If you are short for time, then you can click here to jump straight to the final verdict.
ShopyEmpires Review
ShopyEmpires have started advertising quite heavily on Social Media; you may have seen their ads on Instagram (like the one above). However, if you have no idea of who they are but have stumbled across them on your online searches or if you just want to learn a bit more about what they do I'll give you a quick overview.
ShopyEmpires is a Shopify Web Design Agency that was created by two designers: Zak Elson and Gary Martin. Services have been provided since 2016, and at this stage there is limited knowledge as to who actually undertakes the work (Zak and Gary themselves or other members of the team).
The designers supposedly have experience in designing premium online stores with unique branding.
The concept behind their services is that you can hire this expertise and get your store built or optimized. This will allow you to get set up and started selling online quicker.
How Does ShopyEmpires Work?
Once you choose from one of the three services (discussed below) you will get assigned a personal manager. This individual will keep you notified on the progression of your order and let you know when your store is ready. From there they will help launch the store and get it all set up from a technical perspective. If you opt for the optimization package you will need to provide your store credentials so that they can work on your store.
The services are a simple order and wait type offering.
At time if writing they currently offer three different services: the Premium Package ($497), Store Built from Scratch ($249) and Store Redesign and Optimization ($199).
Let us know take a look at each package in further detail:
The Premium Package ($497)
This is the most expensive service available, and was created for beginners who do not have any eCommerce experience.
You get a Tailored Marketing Plan which is a strategy to acquire customers for your store. This is basically an overview of the type of marketing that you will want to use to get your products in front of your customers.
You'll also be provided with some basic Facebook Ad Training (which is just a simple overview of how Facebook Ads work and how to set up a campaign).As part of this you'll learn how to prevent ad cost creep and how to keep your ad spend as low as possible.
Lastly regarding your advertising, you will receive some scripts that you can use with Instagram Influencers to get them to advertise your products. Personally I am not a fan of scripts as they always look pretty fake and ingenuine.
There is also some advice on how to find and research a Niche and then products within that niche. You'll learn how to source these products from suppliers but as this is the dropshipping model, it is primarily from marketplaces like AliExpress.
Next, the designers will install a premium theme for your store relevant to your niche and set that up as part of the store building process. As part of this they will create all required pages, including shipping information pages, product pages, and add product images and SEO optimized descriptions. They claim they optimize the size and quality of your images but this can be done easily and for free online.
Finally they set up some plugins which:
Allows you to display customer reviews,
Allow you to capture customer email addresses for a Newsletter.
Part of this package also comes lifetime support where you can request further changes to your store and ask for guidance. You can also request help via live chat (although I found this to be relatively unresponsive).
Store Built From Scratch ($297)
The second tier service is aimed at those of you who are looking to identify a good niche and products and have them added to your store so you can start marketing (by yourself).
This is very similar to the above package yet some of the extras are excluded.
You"ll get some Niche and Product research advise, the Premium Theme installation and the store design with all the basic pages (shipping, product pages etc). The Review and Email Subscriber systems will also be integrated in this package.
The lifetime support and live chat also extends to this service so if you wanted any future changes or amendments you can reach out and get the arranged.
Store Redesign and Optimization ($199)
This service is for those of you who have already built your store on Shopify, but you want it redesigned and optimized.
This package is basically getting the developers to install a premium theme and set it up most optimally (structure, layout etc). Your product pages will also be improved (if necessary) and they will ensure your store is optimized for SEO.
If you do not have a Newsletter or Review System in place already, the developers will also add this functionality to your store.
Finally as standard, you'll get the lifetime support and live chat if you did require any changes or you would like the team to alter any of their additions as part of the order.
Final Words and Verdict
ShopyEmpires provide three distinct packages which on the face for it seem relatively good value for money. As you will see, they do focus on the right things and ensure that your store will be SEO optimized and has all the functionality that you want (like a Review System, Newsletter System etc)
However, having built several stores on Shopify I cannot help but think that these services are not only overpriced but are not actually necessary. I would understand the prices if this was a complicated platform to work with, or if it required an advanced and technical knowledge of coding. But in reality, anybody can build a highly effective and optimized store on their own. Throw in some effective training and they could do this endless times or even create their own store design agency.
A lot of the functionality and the benefits they are providing is actually coming from the theme they install on your store. Premium themes typically come with a range of conversion boosting applications as standard and I actually think the designers have missed a trick by not opting for eCom Turbo. This would have given you more functionality and features than what they are able to provide.
I cant help but think of the proverb: give a man a a fish and he will eat for a day, teach a man to fish and he will be fed for a lifetime.
In the context of these services, why not get the fishing rod and purchase a comprehensive eCommerce training course for $199-$297 depending on the version you opt for. This will teach you exactly (step by step) how you can build a professional and optimized store. You'll also learn a wide range of other useful eCommerce strategies like Facebook Advertising (50+ in depth lessons), Instagram Advertising (Influencers and Ads), Google Ads, Store SEO, Sales Funnels, Email Marketing, Chatbots and more!
This is how you create a profitable eCommerce store; knowing the exact proven methods to advertise and acquire customers. Sure your store design is imperative – but you'll learn exactly how to do this in the course and then some.
The truth is, if you can learn the basics and have a step by step process to follow when building your store – you'll never have to hire or outsource an agency like this again. So if you ever want to set up a store in the future you'll be equipped with the information and knowledge you need.
Trust me when I say that you'll be surprised at how easy and quick it is to build a great store on Shopify (especially following the process as outlined in eCom Elites)
Having personally been a student (read review) of eCom Elites, I would strongly recommend that you sign up to the course and save yourself some extra cash.
When you compare the ShopyEmpires Premium Package to the Price of eCom Elites = $497 vs $197 – you'll soon see what the better deal is and what makes sense.
In fact, you could even get the training eCom Elites and the premium theme eCom Turbo together for just $297. That will give you all the training you will ever need and the most optimized theme (with over 10 conversion boosting apps with free lifetime access) and spare over $200 for your social media advertising.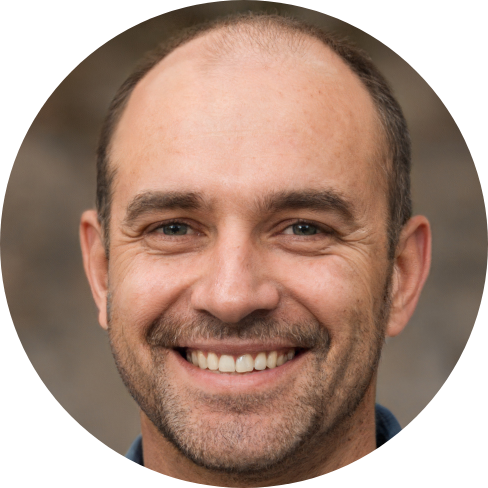 Hey, I'm Jeremy; a seasoned entrepreneur that has been earning his full time income online since 2005. My online business portfolio includes eCommerce stores and affiliate marketing niche sites. I also make money through Blockchain and Crypto. I created Unrivaled Review to share my knowledge, experience and recommendations for anyone looking to pursue such ventures.