If you have recently stumbled across the Six Figure Brand Accelerator Course by Eli Dangerfield, you may be wondering if it is worth signing up. This review here today will be taking a look at the content, whats included, and providing my verdict on what I would do in your position
Six Figure Brand Accelerator aims to provide a step by step eCommerce training blueprint to follow, regardless of your current experience level or knowledge of how the business model operates.
The course is primarily promoted via Instagram, and interestingly, to sign up you need to contact Eli on Instagram via a Direct Message. There are also other individuals who are promoting the course, Like Harry Jowsey (@harryjowsey), who claims to have found success with this program.
He states that Eli is his mentor, and that the Six Figure Brand Accelerator was the course he followed to find success. They way he actively promotes the course suggests he is probably an affiliate for it.
It appears that the course is yet to publicly launch, but this still may happen in the future at a date not yet disclosed. Currently, you can join the program for $997, or two payments of $597. You'll be joining the case study group if you did decide to sign up now or in the near future.
Who Is Eli Dangerfield?
Eli Dangerfield is a young, 21 year old entrepreneur from South Australia. He has found success within the eCommerce space, primarily through Elmore Lewis (an online Australian watch brand that he founded in 2016).
He is also the Managing Director of ClickSpace Marketing; a web design and development agency that was established in 1998. They provide a number of services including branding, design, development and Social Media Marketing.
From a Social Media perspective, Eli is most active and has built his biggest audience on Instagram (handle @elidangerfield). At time of writing he has acquired over 70,000 followers and he regularly posts content around his lifestyle and his own personal branding.
His Instagram BIO provides the link to Six Brand Accelerator Clickfunnels Page. Here you can read his profile, a bit about the dropshipping business model and how to get on the course by sending him a Direct Message
Six Figure Brand Accelerator Review
The course does not currently have an official and public Sales Page. As mentioned previously you need to contact Eli directly to get access.
Here's a look at the content and what is covered:
How to cultivate a successful Mindset
Product Research
Accurately Calculate Profit Margins
Build an Online Store
How to set up Simple Social Media Ads
Scaling Strategies (Ads & Product Focus)
Along with this content, you also get access to two pre-made store themes, a list of 'winning products', some Facebook Ad templates, access to a Mastermind Community Group and support from Eli. (Consider that as this is a new course, the Mastermind Group will not have many members).
As you can see from the course content above, it looks like an introductory course for beginners who are new to the dropshipping model and are not sure where to start.
If you are looking for the basics and fundamentals like building a store, finding products to sell and setting up some basic ads, then you may find benefit in the course.
The truth is, well in my experience anyway, that to succeed with dropshipping, or any other business for that matter, you're going to need to work a little bit harder than this. There's no such thing as an easy get rich quick scheme like Eli and the Sales Material leads you to believe.
Equipping yourself with as much knowledge and as many strategies as you can is going to help you profoundly with building a long term eCommerce business, rather than a fly by night store.
Marketing strategies like Google Ads, Google Shopping, Instagram, Email Marketing, Sales Funnels, Chatbot Marketing etc – this is what it takes to ensure you diversify your marketing, and ensure you get your products out in front of as many customers as possible.
Do you want all of the information you need readily available in the course you enroll in? I'm sure you do!
Final Verdict
The Six Figure Brand Accelerator appears to be in the early stages of its creation. Its not yet publicly available and signing up is not as simple as just heading to a Sales Page and providing your payment information (which is the most secure way).
While Eli Dangerfield looks to have built a profitable, brand-able eCommerce store in Elmore Lewis, unfortunately this course does not appear to provide the depth of information that will help you to do the same. I'm sure its provides the basics to getting set up and getting started, but the basics are not going to help you to truly replace your current income long term.
Alternatively, if you are looking for eCommerce training and all the strategies you are going to need, I suggest you take a look at eCom Elites by Franklin Hatchett.
At just $197 (for the Standard version) or $297 for the Ultimate version (which includes pre-built Sales Funnels and other bonuses ), you'd be getting access to over 200 hours of content.
It not only covers the fundamentals but all the advanced strategies that you can employ as you gain confidence and when the time is right for your store , finances and business.
I'm talking comprehensive and in-depth step by step training on Google Ads, Google Shopping, Facebook Ads and Instagram Ads. You'll also benefit from training on building and optimizing Sales Funnels, Email Marketing, Chatbot Marketing, Social Media Marketing, free traffic from Search Engine Optimization and more.
And its a reputable course that has thousands of students in the Private Facebook Group (5000+); its not in any pre-launch phase or yet to be fully built like the Six Figure Brand Accelerator.
Its a an easy decision right?
Ultimately the choice is all yours, but this is what I would do in your position.
If you are interested in eCom Elites, and wanted to learn more, then take a look at my review here.
As a student with great results from the course, I can honestly say it surpasses all expectations. Just look at my review and see for yourself!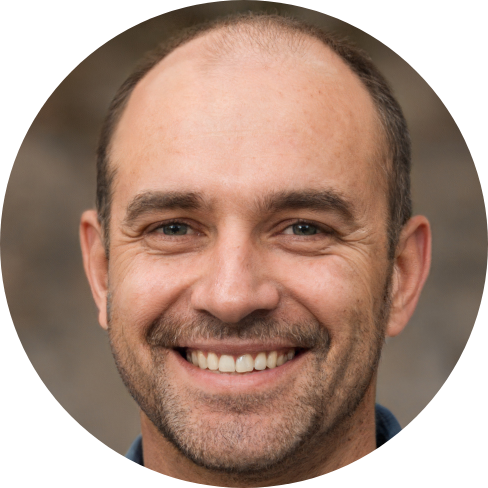 Hey, I'm Jeremy; a seasoned entrepreneur that has been earning his full time income online since 2005. My online business portfolio includes eCommerce stores and affiliate marketing niche sites. I also make money through Blockchain and Crypto. I created Unrivaled Review to share my knowledge, experience and recommendations for anyone looking to pursue such ventures.