As an active follower of many Affiliate Marketers on YouTube, the Deadbeat Super Affiliate (Dan Brock) finds himself on my screen relatively often. I noticed that he has recently released a new course, 'Stay At Home Commissions'. I decided to take a look at whats on offer and will be discussing it here today in this review.
Stay Home Commissions, as the name suggests, aims to provide you training on how to build out a affiliate marketing revenue source while you are unable to leave the house. The premise is that you can use this time to your advantage by generating referrals to specific products through the Clickbank affiliate marketing program.
Its interesting timing and whether or not this course was quickly pulled together or a re-brand from other content is open to speculation.
Nonetheless, let us know take a closer look at the man behind the course and the content that is included. Ultimately, my final verdict will outline my opinions on whether this course is worth the $997 asking price.
Who Is The Deadbeat Super Affiliate?
The Deadbeat Super Affiliate is the persona of affiliate marketer and content producer, Dan Brock.
Dan is most active on YouTube, where he has amassed a subscriber count of over 180,000 since launching in 2016.
He has a very active channel, and releases content all around the Affiliate Marketing business model.
He is widely recognized for his 'red and black' dressing gown – a staple of all of his videos and something in which he has been wearing for years. I wonder if he has ever washed or replaced it?
Anways, this is all part of Dan's philosophy and image – the idea is that you can make money from home without the need to even get dressed. Its about a lifestyle where you do not even need to leave the house. Its about being "lazy" but still making money. Which is how the course 'Stay At Home' ties in quite nicely.
A lot of Dan's videos cover affiliate marketing strategy – with many having a specific focus on the Clickbank affiliate program.
Outside of Social Media and YouTube, Dan is an active affiliate marketer and practitioner in the field. He has his own affiliate marketing websites and business; so a lot of his content in an extension of what he is doing and learning.
Beyond this, he releases a lot of online courses which aim to provide more information, the 'how-to' and the advanced strategies beyond what he offers for free.
Stay Home Commissions Review
Stay Home Commissions was only recently released, its a response to the pandemic that began at the tail end of 2019.
According to Dan and the Sales Page "The Best Time To Make Clickbank Affiliate Commissions Is When Markets Crash." I've heard of similar concepts before, but never related to the Clickbank affiliate program.
Nonetheless, the course is intended to take a student from 0 to a profitable Clickbank affiliate business within the first 30 days.
If you are un-familiar with Clickbank, its essentially a marketplace of affiliate marking programs. It is divided up by category and niche, so that you can browse, acquire links and promote products online for a share of the sales price.
The major benefit to Clickbank is that a lot of the programs offer fantastic commission rates – 50-75%. The downside is that products are often very saturated, some of the products are very low quality with high return rates or the product Sales Pages look terrible so few people convert.
Nonetheless, these are just my experiences with Clickbank.
Let us know take a closer look at what is covered in the course:
Course Content
The course is broken up into 6 weeks; each covering a different topic. These are:
Week #1: Money Markets That Always Win
The opening weeks content discusses the best products and services that are in demand right now. All of which are digital – so its about sending traffic to a sales page to make sales and earn a commission.
The online income space is mentioned, along with other markets to pursue. There is some content on how you can identify trends before they begin to scale.
Week #2: Keywords To Target
Up next is some training on finding the right keywords to target for your traffic.
The idea is that even with relatively low search volume (~40 per month), you can still make healthy commissions because the competition is low and you will have them all to yourself. "How-To" keywords are emphasized.
You'll learn how to discover content ideas from other websites, and how to rank brand new websites (with no authority) with short, 700 word-count content.
Consider that a previous knowledge of SEO is likely required, or otherwise it be very difficult to know and understand what a 'low-competition' keyword is and that you can rank for when doing this yourself.
Week #3: Building Affiliate Assets
In Week 3. Dan walks you through the digital asset that you will be using to acquire traffic and send on to your affiliate offers.
The idea here is that you will be looking to create something that can go 'viral'. Seems like the pandemic even made its way into the course.
You are taught all about how you to acquire traffic and sales quicker, and how you can get others to share and build link to your pages to increase your exposure and authority.
Week #4: Email Lists
Up next is about the effectiveness of an Email List and why you want to create one to help generate commission. You can promote offers to them years after they have subscribed.
Lessons in this week cover: how to grow an email list, keeping subscribers engaged, the benefits of using bonuses to boost commissions, setting up automation to send promotional emails without any work.
Week #5: Finding Buyers
In week 5, you re-focus your efforts back on to create content that can help you go viral. Its about creating amazing content that gets results.
You also learn how to re-purpose content from written text to videos, info-graphics and presentations to acquire extra traffic.
Week #6: "Another You"
The final week of the course is all about making the asset more passive. Its about hiring a cheap Virtual Assistant to taker over some of the tasks you would need to do.
There is also some content on how to proof your content, ensuring it is of best quality and how to scale content faster – simply by outsourcing certain tasks.
Final Verdict
The Stay Home Commissions Course by the Deadbeat Super Affiliate (Dan Brock) attempts to give you a system to follow to make money through Affiliate Marketing in the current economic environment.
However, in reality, I do have some concerns about this course and the process being suggested.
Firstly, the price. At $997, or $1098 if you pay in three installments, this is expensive – especially when you have to consider that you will also be incurring some cost to set up and complete some aspects of the training. The cost does not stop in the course fee alone.
Secondly, it is clear from the opening week that you will be strongly advised to sell in specific niches and for specific products.
Unfortunately, everyone who signs up to the Stay Home Commissions course is getting access to the same recommendations.
They are also being taught the same process steps to then promote them. Its increased competition, and it means you have to do more to set yourself apart and it will be more challenging to find those 'blue oceans' that are so important for this method to work.
Another major stumbling block for me is about the keyword strategy and ranking new assets fast. Dan makes some big statements about how easy it is to rank a brand new site – it will be a real challenge to any newcomer to SEO to pull-off. Trust me, I have been building sites and ranking them in the Search Engines for years.
Ranking takes time; its just the nature of the beast. Long gone are the days where you can rank content on a brand new website overnight. The search engines have algorithms in place to stop this.
I found this pretty interesting too:
I'm sure there is nothing to worry about by visiting the Sales Page, but I thought I would mention it nonetheless.
So, before you leave this article feeling de-motivated, I just want to leave you with a few final thoughts.
Affiliate marketing is a fantastic business model and can be very profitable when done correctly.
Now, is a good time to start. In fact, you may not have a better time to do so. You will likely have more time now than you ever will.
So, I would strongly advise that you take a look at Savage Affiliates ($197-$297) by Franklin Hatchett instead.
That course, at a much cheaper price, will teach you how to build a long-term affiliate marketing business. Not just for now and the pandemic, but for long-term results.
You'll learn how to build out assets that can earn you passive income for years to come. Which is of course, exactly what you want to be doing.
If you did want to take a look, my Savage Affiliates Review explains exactly what is covered and why I talk so highly of it having been a student for some years.
Ultimately, I wish you all the best during these uncertain times. If you can, make something of it- whatever you decide to go on to do.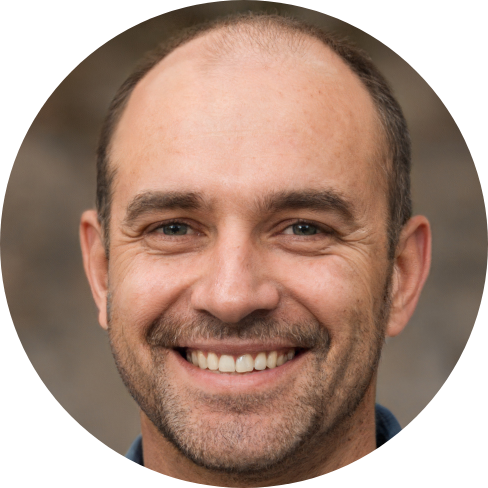 Hey, I'm Jeremy; a seasoned entrepreneur that has been earning his full time income online since 2005. My online business portfolio includes eCommerce stores and affiliate marketing niche sites. I also make money through Blockchain and Crypto. I created Unrivaled Review to share my knowledge, experience and recommendations for anyone looking to pursue such ventures.