For more than a decade, Dave Hermansen and his brothers have been teaching people how to make money online selling high ticket, brand name products. Now, Dave and his brothers have created a whole new course – one that makes it even easier to find and market products. Its called the Store Coach Academy and will be the focus of this review here today.
With their new approach, you will be selling your own products – ones that a factory will make specifically for you. You control everything about the products – the look, the packaging, the specs – giving you complete control over your own brand and destiny.
Don't worry, even if you have no clue at all what you'd like to sell, have no idea how to get a product made for you nor any idea of how to build a website, they'll show you how to do that and more.
Store Coach Academy is the name of the course. With this review, I'll take you on an inside tour so that you can get a good look at everything it offers. Before I get into my review, a little bit about the people behind this comprehensive course.
Who Is Behind Store Coach?
A team of five people make up the "coaching staff" for the Store Coach Academy, melding their unique skills and combined 60 years of eCommerce industry experience into a very well rounded and easy to follow instructional program.
Dave Hermansen is undoubtedly the best known of the group. Dave has been honing his craft in the online business world since 2003 and made it big in 2006 when his amazing success was featured in the New York Times and later that year, on Fox Business News.
Dave and his brothers have gone on to own and operate more than 180 successful eCommerce stores, subsequently selling many of them for six figures. They don't just teach eCommerce – it's how they make their actual living!
The only reason the Hermansens created their original course was that they got tired of explaining to friends and relatives how they make money from the comfort of their homes. It was easier creating a course than it was showing each person how to do it, one-on-one.
Within the past couple of years, the guys behind Store Coach found an even easier way to make money online. That's what their new Store Coach Academy is all about!
---
The Store Coach Academy Review
When you first login to the Store Coach Academy course, there is a dashboard that shows you an overview of each module in the course.
Within each module, there are a number of different video lessons that often have links below them to additional tutorial articles, other related tutorial videos or apps they discussed in those videos.
There are 7 modules in all – at least at the moment. One thing that's great about anything the Hermansens ever do is that they continually update their courses, free of charge.
It never hurts to check back in on a course of theirs from time to time. There may be new lessons, modules, tips or tools that they discuss.
Here's what my dashboard looks like:
As you can see, there's a lot to learn. Fortunately, you don't need any experience.
They'll help you figure out the best things to sell, how to source them, how to make improvements to them and even how to outsource the packing and shipping so that you can spend your time on more important things, like growing your business or being with with your family and friends.
Most important, they'll show you how to market your products so that you can make some immediate income!
Even better, Mike Hermansen has put together an entire "Watch Coach Build" series, which tackles the thing that many people fear the most – actually building a website.
There are literally dozens of videos in the series that take you step-by-step through everything you'll ever need to know about actually building an eCommerce website on Shopify (the consensus #1 platform for building online stores).
Don't worry, if you can use a word processing program (like Word) or format text and add pictures to emails, you should have no problem following along and building your own fantastic looking website!
Like I said, their course is pretty comprehensive; they leave no stone unturned, so you are never guessing what to do next or searching the internet for how to accomplish a task. Here's what is inside each module …
Module 1: Niche Selection
In this module, you'll learn how to research the type of products to sell online and then decide on the perfect niche to build your online store around.
It's also the module where you'll find an invite to the private Store Coach Academy Facebook Group where you'll not only meet a lot of like-minded newbies that are building their first eCommerce stores, but you'll also get input from the coaches, themselves, on any questions or comments you may have.
Various tools and sites will be discussed that will help you decide exactly what to sell and how to select an overall "category" for the type of store you will set up.
You'll also learn where to get the products to initially test your store concept and some key tips on what to look for that will help separate your store and products from others.
Module 2: Winning Product Criteria
This is when things start getting fun! In this module, you choose a brand name, a domain name, design a logo, decide what colors to use on your website and begin setting up your online store.
Again, although it may sound scary if you have never done it before, building a website is really very easy and no programming knowledge is required whatsoever.
Mike Hermansen's step-by-step "Watch Coach Build" series makes it even easier!
You'll also learn how to set up things like payment processing, shipping and sales tax as well as a few tweaks you should make to your Shopify store setup.
Module 3: Polish Your Catalog
This is where things get really exciting! In this module, you learn how to set up product pages – a lot of which is done automatically for you if you used the recommended tools from previous modules.
After those product images and descriptions are automatically pulled into your store for you, they show you how to clean up the pages and make them better.
This module also shows you how to make your own sale banners, some recommended apps that you should add to your website, how to change the colors of key website components, how to price your products and a whole lot more!
The final video in this module shows you how to find the best factories to get your products made for you, how to negotiate with them and even includes an email template that should work with any online store you decide to build.
Module 4: Facebook Ad Tests
In this module, you'll start running some ad tests to help you determine which products are winners in your store.
This part of the course outshines so many other lesser courses that deal with setting up Facebook ads.
In great detail, you will learn how to create and run ads on Facebook. They introduce the concept of cold and warm ad campaigns and how you use each type.
Module 5: Private Label Winners
In this module, Dave will show you how to set up your Facebook Ads Manager so that you can quickly see the winners and losers and learn which ads to scale up or pull back on.
You'll learn more about R.O.A.S. (Return On Ad Spend) which will dictate which ads you should keep running because they are profitable and which ones you need to pull the plug on so that you do not lose money.
You'll scale the profitable ads, ramping up the ad spend which is how you can go from making $50/day to $100/day to $300/day or more!
This module also tells you how to determine what improvements your product should have that will separate it from similar products and then how to order prototypes of your new and improved product.
It also shows you how to negotiate for better prices with your factories.
Finally, this module discusses fulfillment – whether you should pack and ship orders, yourself, or use a fulfillment center.
Better still, you'll learn which fulfillment center Store Coach uses for their own stores.
Module 6: Other Traffic Sources
Facebook Ads can definitely send you steady business and while it is the first advertising venue this course recommends, it's certainly not the last.
They also show you how to set up Google and Bing Shopping ads, which often produce a better R.O.A.S. than Facebook ads.
Wait until you see how comprehensive the setup guide for Google Shopping is!
There are other places you can try, too, like Amazon and eBay.
There is a video about marketing your store through the Amazon marketplace and they say they are already working on a guide to show you how to set up Amazon ads. (I told you these guys are always working on their course, improving it based upon suggestions in their Facebook Group.)
Module 7: Automate & Cash Out
This final module is mostly about outsourcing and automating your store so that very little of your time is spent doing mundane tasks.
You are the brains behind your company's whole operation and have far more important things to do to grow your business than the ho-hum day to day operations.
There's an entire video on accounting and the types of things you should be keeping track of. It even includes an accounting spreadsheet that they use at Store Coach to track the sales and expenses for their own websites.
You also learn where the finance reports are located in Shopify and how you can use them.
Module 7 also discusses selling your business. You may or may not decide to do this at some point, either because you want a large, lump sum of cash for something or simply because you are bored with the store and are ready to move onto a new and more exciting project.
---
Final Words and Verdict
I've hopefully shown throughout this review and from my time of having access, it's a very comprehensive course.
Like all online courses we recommend, your success will depend entirely upon your effort.
There is nothing in the Store Coach Academy approach that requires any special training, elite abilities or previous knowledge. You just need to have a "no quit", "no excuses", "keep plugging away" work ethic. This is true for any online business.
This entire course is set up around using specific applications, such as Shopify for your shopping cart and other market insight tools.
Can this be done without using Shopify or some of those other tools? Sure, but oftentimes, what you think may be saving you a few dollars, initially, ends up costing you much more in time or money in the long run.
I'd stick to what they recommend; like most people, they don't spend money when they don't have to!
There are a number of courses out there that focus on dropshipping from AliExpress, however this course is not one of them.
While this may at first glance seem to be one of those courses, it is not.
This is about building your own brand and your own products.
This course is also far more detailed than many others I have seen about setting up your own private label products.

The price of this course in the future will be $1,000 more than they are offering it for now. Plus, with my special discount, you won't find a better time to sign up for Store Coach Academy than right now!
Hundreds of people have had success with previous Hermansen brothers eCommerce training courses and there will, no doubt, be hundreds more who learn how to make money online with their latest approach. Hopefully, you're one of them!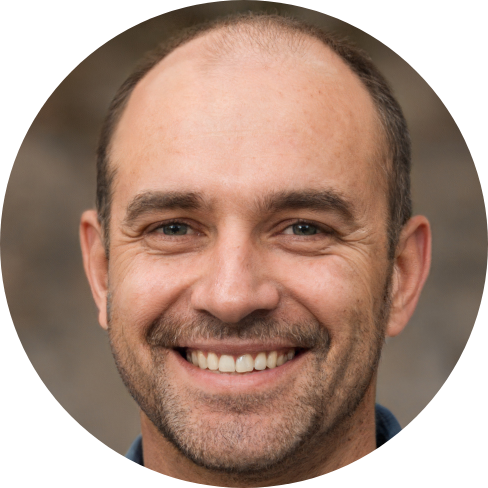 Hey, I'm Jeremy; a seasoned entrepreneur that has been earning his full time income online since 2005. My online business portfolio includes eCommerce stores and affiliate marketing niche sites. I also make money through Blockchain and Crypto. I created Unrivaled Review to share my knowledge, experience and recommendations for anyone looking to pursue such ventures.