If you are looking to build a passive online business, Affiliate Marketing is a model you will want to consider. There are many courses available that help to teach you how to get started and succeed with this opportunity, but which one should you enroll in? What about Super Affiliate Accelerator by Jacob Caris?
In this review today, we will be taking a closer look at the creator, the content, whats included, and whether or not it is worth investing in.
By the end, you will be in a better position to make a more informed choice. The course costs $2000 as a one off payment (or $2400 if you decide to split the cost into 3x $800 payments) so you want to be sure before you enroll!
So, let us get started!
Who Is Jacob Caris?
Jacob Caris is an Australian entrepreneur, content producer, course creator and more recently, public speaker.
He has found success with high ticket Affiliate Marketing, primarily promoting ClickFunnels (an online Sales Funnel Solution) and Legendary Marketer (an online marketing brand that sells educational products and services.
For Caris, he is a keen advocate of promoting other businesses products and services; those in which pay a premium in regards to their commission structures. High ticket products should be of preference, according to his system and philosophy.
Jacob has a growing YouTube channel, which is all about content in the online business, affiliate marketing and entrepreneurship space.
At time of writing, Jacob has acquired 2.6k subscribers, whom receive updates and alerts when he releases new content on those subjects referenced above.
A review of his YouTube channel quickly shows that his videos range from strategies, to recommendations, to how to's and case studies – specifically for Affiliate Marketing.
His publishing frequency has increased a lot of late, and hes began publishing several videos per week.
His YouTube BIO claims that he was able to scale his Affiliate Marketing business from nothing to 6 figures; all in 18 months.
Jacob does have a personal website, the domain being his namesake (jacobcaris.com). At present, it serves as a place to contact him and also access a Free Case Study all around Jacobs approach to affiliate marketing.
Have been through it, its mostly theoretical in nature, and serves as an introduction to his paid course which we will now take a closer look at below.
Super Affiliate Accelerator Review
The Super Affiliate Accelerator Course by Jacob Caris is a 6 week training program all around high-ticket Affiliate Marketing. It includes videos, blueprints, frameworks, weekly Q&A calls and access to a private community to help you implement the strategies outlined.
The course serves as an extension to his free content on YouTube. It was launched in early 2020.
It strives to be a complete course – teaching you the fundamentals of marketing and sales.
Content is focused on teaching you how to build a profitable affiliate marketing business, a personal brand and how to grow a loyal audience.
All of which should be willing to purchase higher-priced products through your links, and that you recommend.
This is essentially the premise of the training and of affiliate marketing. Your success is entirely dependent on how you are able to convert.
For Jacobs strategy; the focus is on expensive products; so you need to make less conversions for higher commissions. Great in theory, but a challenge to implement.
Let us know take a closer look at the course content, and specifically what is covered:
Course Content
The Super Affiliate Accelerator Course is split into 11 distinct modules; each covering a different topic and aspect of the business.
The content should take you 6 weeks to get through, according to Jacobs estimations.
Module 1: Introduction To Super Affiliate Accelerator
The opening module of the course provides an introduction to the content that is going to be covered.
Videos here include an overview of the high ticket affiliate marketing strategy, how to get the most out of the program and how to join the private mastermind group.
Module 2: Success Mindset
Next, you turn to the mindset you will need to be able to succeed with affiliate marketing, and any online business for that matter.
Videos here cover the fundamentals required for success, the importance of becoming a leader, avoiding shiny object syndrome (i.e. moving onto the next hot trend too soon), and some effective sales approaches like diagnosing problems and the importance of belief and desire for conversions.
Module 3: Niche and Target Customer
In module three you turn to selecting a niche; the course recommends high-ticket products and services and how to find and market them.
You also learn about narrowing your focus and learning about your ideal target audience for your said niche.
Module 4: Fast Start Process
Fast Start Process is all about getting set up quickly, and optimally.
The content in this module discusses a number of strategies that play a role here. These include: creating content, daily action plans, outreaching and building an audience.
Module 5: Monetization
Here you learn all about monetization through both the products you promote, and the offers you provide.
Jacob covers the three different types of high ticket structures and discusses your different options and opportunities. These include:
Choosing between a product and a niche
Your product options
Identifying opportunities
The importance of not 'getting married' to a product
When to automate/ when to not
How to evolve your offers.
Module 6: Closing Sales
Videos in modules 6 are all about increasing your conversions.
There are videos on how to boost your sales, the importance of creating a scenario and using both Facebook Messenger and direct phone calls to acquire commissions.
Module 7: Networking
Next, you turn to the importance of and how to network which will play a large role in your success.
You learn a number of strategies to network with potential leads and how to best connect with them. Follow up conversations and emphasized along with the importance of perseverance and playing the numbers game.
Module 8: Building Your Tribe
Here, Jacob teaches the importance of groups and why they can help boost your commissions.
You learn about the different types of groups, how to set them up and how to get those all important members.
Module 9: Personal Branding
Module 9 turns to personal branding and why it is important for coming across as authentic and genuine. You learn how to set up your brand, a content strategy to get traffic and strategies to boost engagement with your content.
Module 10: FB Messenger Advertising
The penultimate module of the course is all about using Facebook to acquire leads and hopefully conversions on your offers.
First Jacob covers the strategy; how to use Facebook Messenger to communicate with individuals keen in what you have to promote.
You learn about bots, FB Ads, following up and testing for this strategy.
Module 11: Ad Hoc Branding, Marketing & Sales
The final module of the course covers some random branding, marketing and sales content.
You learn about 15 different content angles to get traffic, leads and conversions.
Videos also cover brand positioning, how you can invest money to get more prospects and a strategy known as the story pitch. Using stories to entice your audience.
Bonuses
Finally, the course comes with some bonus material; training on emails, some case studies and using Instagram as another approach to getting more leads.
Final Verdict
The Super Affiliate Accelerator by Jacob Caris aims to be the training course to help individuals build a six figure high ticket online affiliate marketing business.
While this sounds great, and it does appear that Jacob has had a lot of success with this business model and knows what he is doing, I have my reservations on this course.
Here's why.
Firstly, we have to consider the price. At $2000 (or $2400 if you pay in three installments) this is not a cheap course. In fact, even with multiple high-ticket sales you are still unlikely to have recouped your investment. And that's assuming that everything goes to plan.
In reality, its not the case. Not all affiliate marketers succeed. This is precisely why you see the earnings disclaimer on the bottom of the sales page. Read that and you will see what I mean.
Going further, and a major downside of the course, there is a strict no refund policy!
So, if you did decide to bite the bullet and invest a lot of money in the course – your cash has gone forever and you are stuck with the course, irregardless of your opinions or views.
I personally find this strange, and it is a red flag as far as I am concerned.
Thirdly, another issue I have with this course is it being high-ticket in application.
Sure, high-ticket sounds like a dream; but it is often more competitive. All affiliate marketers want to earn as much as possible, so high-ticket tends to be very competitive.
Equally, high ticket items generally are a harder sale; they require a lot more work to get a customer over the line.
Then, this leads us to marketing strategies. Content, Facebook Messenger, Facebook Ads and phone calls are the main ones covered.
It would have been great to have seen some videos on Email Marketing and Sales Funnels; two important and timeless approaches that work very well for Affiliate Marketing. Especially on high ticket products/services that need that extra work to convert and get over the line.
So, with these things in mind, I would like to suggest an alternative.
Savage Affiliates by Franklin Hatchett comes in at a tenth of the price and is one of the most comprehensive affiliate marketing courses I have come across online.
The creator, Franklin Hatchett, with over 275k subscribers on YouTube, is another affiliate marketer and practitioner you'll want to check out. He has won a 2 Comma Award with ClickFunnels; just going to show his ability to acquire leads and convert online.
My Savage Affiliates Review and Case Study outlines all that is included course and why I am such a keen advocate of signing up.
In a nutshell; it covers every affiliate marketing strategy and angle you will need for any online business – plus it is routinely updated and has that private mastermind group too.
So, if you want to save some money upfront and get a course that provides you with all the training you need, head over to Savage Affiliates and/or read my review.
Its in your interest.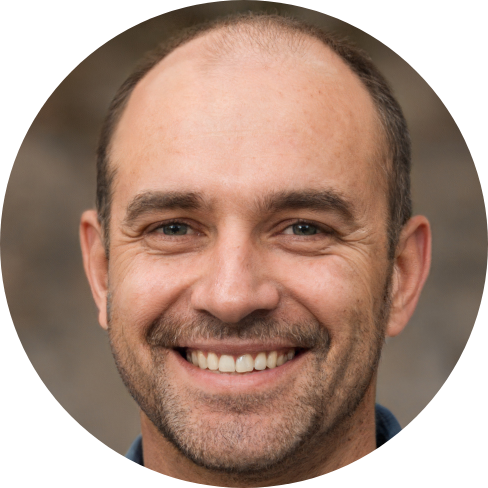 Hey, I'm Jeremy; a seasoned entrepreneur that has been earning his full time income online since 2005. My online business portfolio includes eCommerce stores and affiliate marketing niche sites. I also make money through Blockchain and Crypto. I created Unrivaled Review to share my knowledge, experience and recommendations for anyone looking to pursue such ventures.