AC Hampton has released his Shopify dropshipping course; the Supreme Ecom Blueprint, where he aims to teach beginners how to create a sustainable passive income. But what is included in the course and is following the content going to set you up for such success? That will be the focus of this review today.
The Supreme Ecom Blueprint is currently available for $397, so its definitely not the cheapest on the market. That being said, if it could help you build a profitable store this wouldn't be such a bad move and investment to make.
Let us know take a closer look at who the course creator is, his credentials before taking a closer look at the content.
At the end, I'll be providing my final verdict of what I think you should personally do; but ultimately the choice will be all yours once you have been informed of what really is up for grabs.
Who Is AC Hampton?
AC Hampton is a young, 23 year year old entrepreneur and content producer from the United States.
He also describes himself as a digital marketer, mentor and business coach. Quite the summary and career at such a young age.
AC Hampton states that he has been able to quit his 9-5 marketing and engineering job to pursue eCommerce full time.
He discloses on his YouTube bio that he runs multiple 6/7 figure stores, although the domain and niche he works in are unknown and his earnings cannot be verified. We have to trust him of course.
His YouTube channel is his main marketing channel where he promotes himself and his course. He joined the platform in December 2019 and has since released just over 30 videos; all around the eCommerce and dropshipping business model.
Since launch, he has acquired just over 4.15k subscribers whom are notified of when he drops new content.
AC is also pretty active on the other social media platform, Instagram. Here has over 13,000 followers. Content he is all about the lifestyle that this business model affords him to lead.
Outside of social media, there is relatively little to be found out about him online; a simple Google search does not bring back too much.
Supreme Ecom Blueprint Review
The Supreme Ecom Blueprint course is hosted and sold via the Teachables platform. This is a great platform, where you can securely pay for online courses and quickly can access to content once payment has successfully gone through.
The course is described as a proven system that students can follow step by step. As such, there is a course section with content to follow to get you set up and running with a dropshipping store.
You'll also get access to a premium theme and a list of 950 winning products that you can potentially sell.
Let us know look at the curriculum and exactly what is covered in training course section:
Course Content
The course is broken up into 8 distinct modules, each covering a different topic. Here, you will learn about each aspect of the business model.
Module 1: Back End Shopify Setup
The course opens with training on how to build an eCommerce store through the Shopify platform.
Videos here cover what a store should look like and why a simple store is often better. You'll also learn about the apps to install to boost your earnings per visitor (AOV – average order value).
In this opening module you also look how to create an account and get access to the list of winning products, the theme and how to set up the SMS bump application.
Module 2: Steps To Running Your First Ad
Before you know it you're running your first ad.
You learn to set up your Facebook page and Ads manager, before turning to how to find video content to promote your products.
AC then covers how to set up customized columns and how to calculate your breakeven point.
Module 3: Video Testing
Next, you turn to testing your video ads on Facebook.
This is where you will learn whether or not products are likely to sell and there is a viable interest from customers.
Videos here cover how to pick your winning video creative, set up your testing campaign, structure your ads, wipe out your competitors ads and also where to purchase pre-made ads to leverage.
The final video looks at how to create ads from scratch by yourself.
Module 4: Icebreaking Interest/Lookalike Audience Testing
Module 4 covers how to run effective audience testing. You learn about what needs to be in place before you launch your first campaign and then the main KPI's to monitor its performance.
Then, you will launch your first campaign. You will be taught how and why to use social proof to get more customers and then how to leverage lookalike audiences to get more interest in your products and campaigns.
Module 5: Retargeting Funnel
Just two videos here, all about how to re-target your ads on individuals who have show an active interest in your ads previously.
Module 6: Scaling
Scaling comes next, and again, its a brief module.
There are three videos which outline what you will need to do to scale your ads. Essentially its about learning how and when to invest in ads that are performing to maximize your profits.
You learn about two strategies; CBO and microscaling and how to put them to use.
Module 7: Automating Your Store
The penultimate module explains how and why you will want to automate yout store.
There is one video here, and it teaches you how to outsource your customer service.
There is also some pre-built customer service templates to download from this section too.
Module 8: Important Bank Criteria
Lastly, the course finishes with some admin.
You will learn about setting up an LLC and a business account to turn your store into a better functioning business, and one that is considered as such in the eyes of the law.
Quite big topics, that are merely referenced as opposed to going into the nitty gritty of what you actually need to do.
Final Verdict
Supreme Ecom aims to be the blueprint that any beginner needs to build a long-term successful dropshipping business.
However, on closer inspection, I am not sure that this course has all that you would need in order to truly do so with this model.
First and foremost, the course does not appear to have everything in that you will need. For example, there is no reference of niche or product research. Of course, this is imperative if you ever want to change direction or look for new opportunities to pursue.
Instead, you get a list of 950 products which aims to fulfil this need. While this sounds like a lot, you have to consider that every other student who signs up to the course will be getting the same list.
Then we have to question whether they are truly profitable to begin with? If so, why would AC be giving them away – wouldn't he be trying to sell them on his own stores? If he were than he would be merely inviting competitors into his space…
Then, I have to question the use of the term "passive income". The automation module is all but two videos. Its all about automating customer service. And even then it is brief.
Passive income is where you earn money without any active effort or ongoing work. Truth is, even if your customer service operations were completely outsourced, then there are still dozens of tasks you would still need to do. Order fulfillment is a case in point.
From there, the course only attempts to teach you how to market your products through video ads on Facebook.
Sure this can, and does work well, but it would have been far more useful to have received information about other marketing strategies. This would give your more chance of success, an opportunity to diversify and an increased likelihood of building out a long-term business.
For me, the course just does not warrant its $397 price-tag.
So, I would like to recommend an alternative.
At a cheaper price, eCom Elites by Franklin Hatchett, will much more likely be a better option.
You'd be getting access to over 200 videos, spanning 10 modules; all of which would help you to build a more well-rounded and effective business.
My eCom Elites Review will provide you with all the information you need to research further.
But, ultimately, here is why I believe it is better value:
You will learn exactly how to find new niches and new products, verifying them along the way
You will learn various marketing strategies, from Facebook to Instagram to Google Ads and free organic SEO traffic.
You will learn how to build Sales Funnels and Email Marketing campaigns to build a loyal customer base who you can make repeat sales from.
You'll get access to new weekly videos, along with lifetime updates and access.
You can even join an active community of fellow dropshippers to discuss and share strategies, progress and key takeaways.
Plus there's even more benefits in the ultimate package which includes pre-built funnels and top selling products if you did want one or two to start out with.
With eCom Elites you will learn skills in which you can apply to any ongoing business going forward.
Being cheaper too, it just makes sense. To me anyway.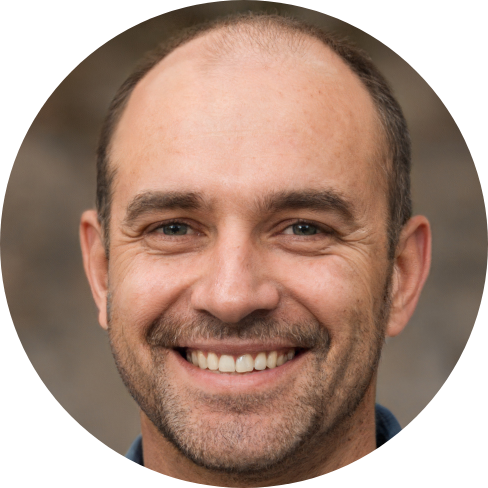 Hey, I'm Jeremy; a seasoned entrepreneur that has been earning his full time income online since 2005. My online business portfolio includes eCommerce stores and affiliate marketing niche sites. I also make money through Blockchain and Crypto. I created Unrivaled Review to share my knowledge, experience and recommendations for anyone looking to pursue such ventures.